Chase Premier Plus Checking: Best Interest-Earning Account for Chase Customers
Customers with a Chase mortgage or significant deposits can get the benefits without the fee.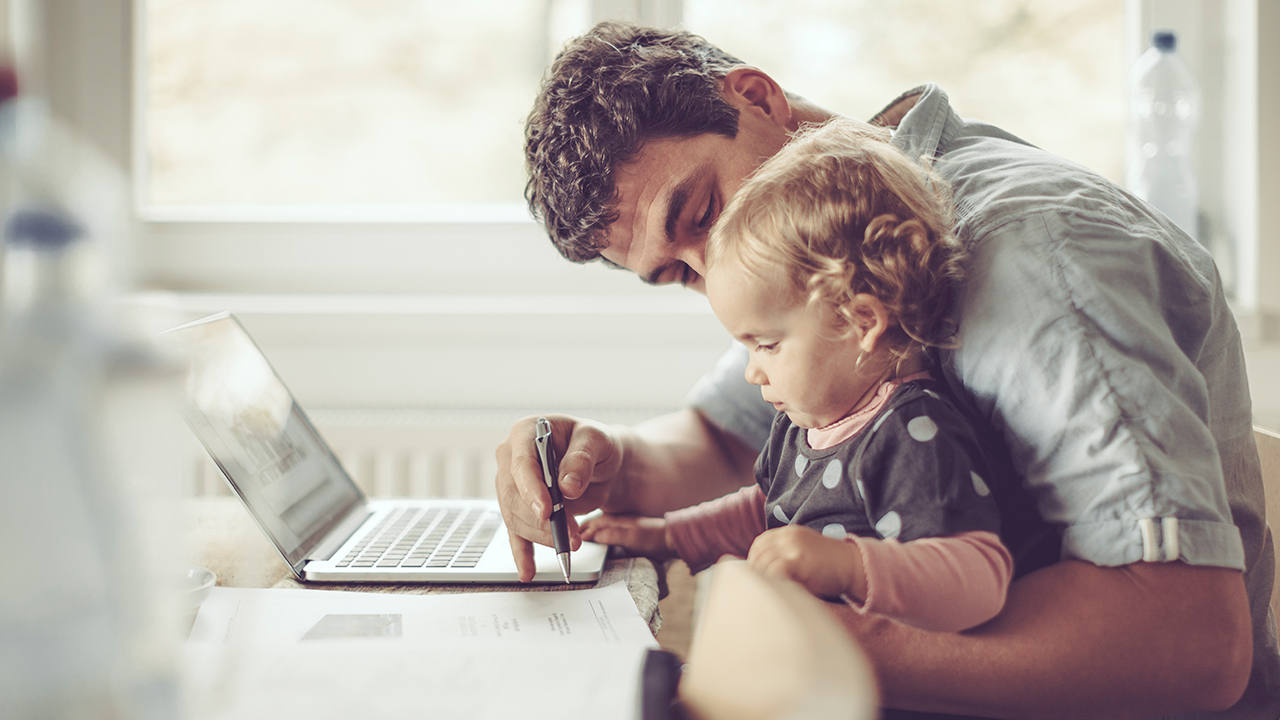 Spending more money to achieve more savings doesn't always make sense. But depending on how you bank, you could get a lot out of the Chase Premier Plus Checking℠ account, despite its $25 monthly service fee — which, of course, can be waived.
Chase Premium Plus Checking℠ Account
Table of Contents
Chase Premier Plus Checking: Benefits and Features
Big banks tend to charge a lot of fees, so any chance you can get to save money is a good one. The Chase Premier Plus Checking account does have a $25 monthly fee, but with that, you'll save in the following ways:
No fee for Chase design checks ordered through the bank
No fee on your first non-Chase ATM transactions per statement period
No rental fee on a safe deposit box 3″ x 5″ or smaller (or a 20% discount on larger sizes)
No fee for counter checks, money orders or cashier's checks
No fee on Chase Liquid Cards, Chase personal savings accounts (excluding Chase Private Client Savings) or up to two additional personal Chase checking accounts (excluding Chase Sapphire Checking and Chase Private Client Checking)
| | |
| --- | --- |
| Monthly Service Fee | $25 |
| Minimum Balance to Avoid Monthly Fee | $15,000 |
| APY | .01% |
Chase Premier Plus Checking Minimum Balance
While the minimum opening deposit balance is $0, most people want to know the minimum daily balance to waive the monthly fee. Additionally, if you plan to use the above services often, it could be worth the account's monthly service fee to get them for free. That said, there are two ways you can get that $25 fee waived, including:
Have an average beginning daily balance of at least $15,000 in any combination of this account and linked checking and investment accounts.
Have a linked qualifying Chase first mortgage loan and be enrolled in automatic payments from your Chase Premier Plus Checking account.
If you can manage to meet one of these requirements, you can enjoy all the savings and other benefits of the account without dealing with the monthly maintenance fee.
Chase Premier Plus Checking Bonus
While Chase isn't currently offering a new account bonus, it's not uncommon for the bank to entice enrollment with a promotion. In fact, Chase recently offered a $300 account opening bonus for Chase Premier Plus Checking during the second and third quarters of 2020, but has since paused the offer.
In the past, to be eligible for the Chase Premier Plus bonus, all you had to do was open a checking account using a coupon from the bank and make your first direct deposit into the account within 90 days. After that, new account holders would receive bonus cash within 10 business days.
The most recent bonus promotion was especially beneficial for customers who could not waive the monthly service fee, because the $300 bonus covered the cost for an entire year.
The expiration date for the Chase checking bonus was September 30, 2020.
Chase Referral Bonus: Up to $500 Cash Bonus
Once you've opened a new Chase checking account online or at an in-branch brick-and-mortar branch, you are eligible to participate in Chase's referral program. Earn $50 when a friend opens a qualifying Chase bank account, up to $500 each year.
Invite your friends to bank with Chase. Start by entering your information into this form above and Chase provides a link to share.
Earn a $50 cash bonus for each friend who opens a qualifying checking or savings account with the link you send them (up to 10 referral bonuses per calendar year).
Your friend gets rewarded too when they open an eligible Chase bank account and complete qualifying activities.
How to Apply for a Chase Premier Plus Checking Account
If you've decided a Chase Premier Plus Checking account is right for you, apply directly through a Chase partner or request a coupon, and apply through the bank's website. You can also visit a local Chase branch to apply.
You'll need to provide the following information during the application process:
Full name
Address
Date of birth
Social Security number
Citizenship status
Driver's license or state ID
Email address and phone number
Note that if you're already a Chase customer, you can sign in to your online account and it will populate much of the application for you with the information the bank already has.
Once your application is approved, you can choose how you want to fund it. Though there is no minimum opening deposit requirement. You can typically do this with cash if you're opening the account in person, or you can link a debit card or checking account from another financial institution when applying online. You'll also have the option to use a non-Chase credit card to fund up to $500 in your account. However, your card issuer may count this transaction as a cash advance, which will cost you in fees and interest.
Available nationwide online, except in Alaska, Hawaii and Puerto Rico. If you are outside of Chase's online coverage area, there are other online banking options like Axos Bank, BBVA and CIT Bank.
Why Chase?
Chase isn't the only bank out there, and many others offer similar checking accounts, so it's important to shop around and compare accounts before you settle on one.
One of the reasons to consider Chase is its wide reach. The bank has nearly 4,900 physical branches and 16,000 ATMs across the country, making it easy to get the services you need wherever you may be. The only states the account is not available in include Alaska and Hawaii, and it's also not an option in Puerto Rico.
Chase also has some great products in other areas, especially its credit cards. If you're looking for a one-stop-shop for all your financial needs, Chase is among the best.
Waiving the $25 Monthly Fee
No bank account is perfect for everyone, and that's especially the case with one that charges such a high fee. If you have a non-Chase mortgage or the money required to keep the account fee-free, $25 a month is a lot to pay for a checking account, even with the sign-up bonus and savings in other areas. You'll need to run the numbers on the potential savings the account offers to make sure it's a good fit for you.
Also, Chase boasts that the account is an interest-bearing one, but its annual percentage yield (APY) is a modest 0.01%. This means that if you maintain a $10,000 balance, that's just $10 per year in interest earned. Similarly, if you're hoping that you can link a Chase Premier Savings account to earn more, those APYs max out at 0.02% for most people. Many online banks offer a much better rate than that, especially on their savings accounts.
Chase Premier Plus Checking Fees
| | |
| --- | --- |
| Monthly Maintenance Fee | $25 |
| In-Network ATM Transaction Fee | $0 |
| Non-Chase ATM Withdrawal Transaction | $2.50 |
| International ATM Withdrawal | $5 |
| International Exchange Fee | 3% |
| Overdraft/Insufficient Funds | $34 |
| Extended Overdraft | $15 |
| Deposited Item Returned | $12 |
| Incoming Wire Transfer | $15 |
| Outgoing Domestic Wire | $35 |
| Outgoing International Wire | $50 |
Waiving the Chase Premier Plus Checking monthly fee requires a combined daily average of $15,000 in your Chase accounts. Because one of the account's features is to waive the fees on all savings accounts and up to two more Premier Plus checking accounts, avoiding the fee may not be so difficult if you open multiple Chase accounts. The one other way of avoiding the monthly fee is to link automatic payments on a Chase mortgage to your Premier Plus Checking account.
The other account fees you'll find with Chase Premier Plus Checking are exactly the same for all levels of Chase checking accounts, including the less-expensive Chase Total Checking account. The same holds true for the daily limits on ATM cash withdrawals and debit purchases.
Chase Daily Spending Limits
| | |
| --- | --- |
| Daily ATM Withdrawal Limit | $500 |
| Daily In-Branch eATM Limit | $3,000 |
| Daily Debit Card Purchase Limit | $3,000 |
Chase's $500 ATM limit applies to standard ATMs on the street and at third-party merchants, but the bank's new in-branch eATMs allow you to withdraw up to $3,000 each day. The only drawback is that eATMs are located inside brick-and-mortar branches and are only accessible during business hours.
Chase Premier Plus Checking Versus Chase Total Checking®
The Chase Total Checking® account is a solid beginner checking account that offers basic value and an opportunity to get your monthly fee waived. It's especially worth considering because of the $200 cash bonus. This checking bonus is easy to qualify for, especially compared to a lot of other bank bonuses.
Whereas Premier Plus is optimal for people with multiple Chase accounts like mortgage loans, credit cards and investment portfolios such as You Invest by J.P. Morgan, Total Checking is more for those with single Chase accounts.
While the Chase Total Checking account doesn't have the features and benefits that Premier Plus Checking offers, it has fewer requirements to waive its monthly service fee. Read our full Chase Premier Total Checking review for more details on this popular Chase checking account.
Is Chase Premier Plus Checking Right for You?
Chase Premier Plus Checking is best suited for people who like the idea of having multiple accounts with one bank and have the money or the mortgage relationship to be able to waive the account's monthly fee. It's especially worth considering if you're already in the market for a new checking account and want to take advantage of Chase's robust set of financial products and extensive network of ATMs and brick-and-mortar branches. Even if you miss the current promotion, Chase does them often.
As with any financial product, though, take some time to shop around and compare Chase Premier Plus Checking with other options. Consider your banking needs and eligibility for fee waivers to find the best fit for you.
We want to make sure you get the best deal! Our editors strive to ensure that the information in this article is accurate as of the date published, but please keep in mind that offers can change. We encourage you to verify all terms and conditions of any financial product before you apply. Also, please remember this content wasn't provided, reviewed or endorsed by any company mentioned in this article.
---
Any product or service prices/offers that appear in this article are accurate at time of publish, and are subject to change without notice. Please verify the actual selling price and offer details on the merchant's site before making a purchase.