Chase Private Client Bonus: $2,000 to Enjoy High-End, Premium Banking
The program is exclusive for high-net-worth customers, but the perks are worth it if you qualify.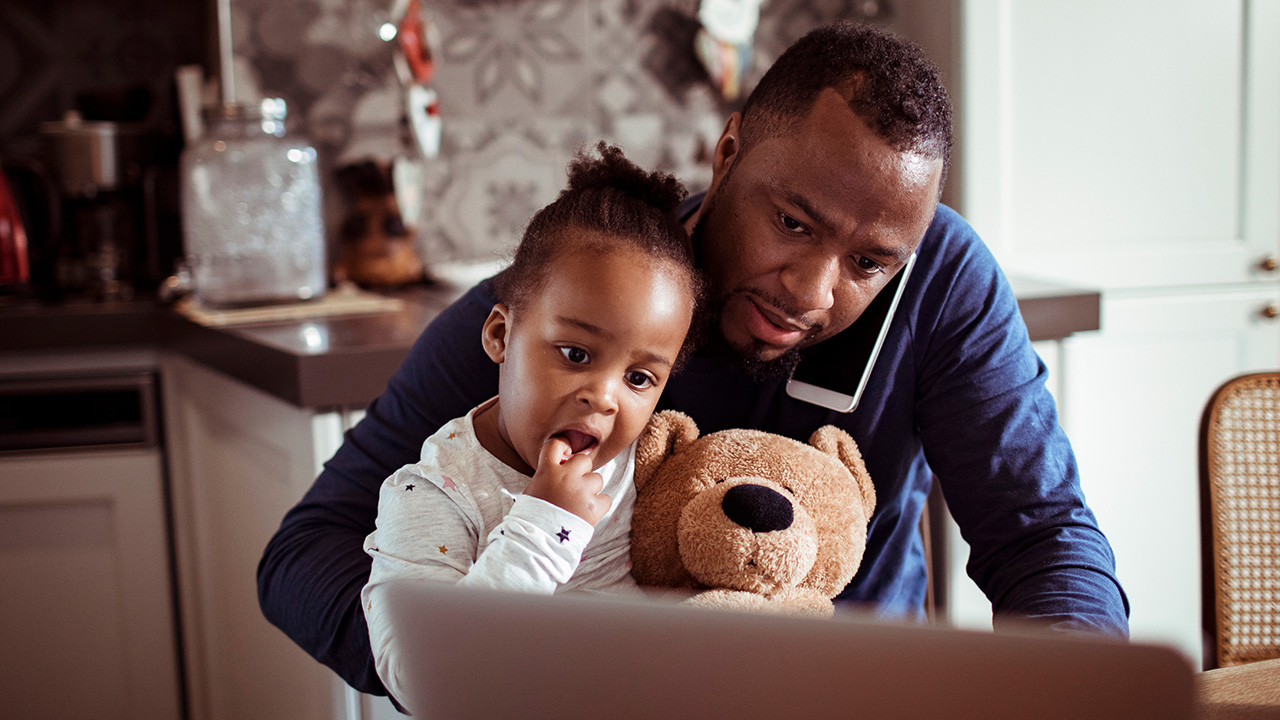 Chase Private Client is a program that's available for select customers of Chase Bank, and it's stacked with benefits. What's more, if you're new to the program, you could earn a $2,000 bonus when you meet certain conditions. Even if you don't, though, high-net-worth customers will gain a lot in just about every aspect of their financial lives.
The requirements to join are stiff, though. You'll need to maintain a large balance with Chase to qualify, and if you drop below that balance at any time, you may no longer be eligible. But if you're looking for a place to park a lot of cash, there are good reasons to consider Chase Private Client.
About Chase Private Client
The Chase Private Client program was initially launched in 2007 as a pilot, designed for customers of the bank who had $500,000 or more in investable assets. For many, it was viewed as a stepping stone toward the bank's more prestigious programs, including J.P. Morgan's Private Bank and Private Wealth Management.
If you qualify for Private Client, you'll have access to a personal banker, who can offer special services and preferred rates that everyday customers don't have access to. You'll also have the chance to work with an investment advisor, a home lending advisor or a business relationship advisor, depending on your banking, investment and lending needs.
Today, Private Client doesn't require you to stash a half a million dollars with the bank to qualify for the program, but the threshold is still quite high. And if you want to earn the $2,000 bonus, you'll need to bring even more money to Chase.

How to Qualify for Chase Private Client
In 2020, you'll need an average balance of $250,000 or more in any combination of qualifying deposit and investment accounts with Chase Bank. That includes:
Chase personal checking and savings accounts
Certificates of deposit (CDs)
Chase business checking and savings accounts
Certain investment management fiduciary and custody accounts
Certain Chase retirement CDs
Certain Chase retirement money market accounts
Investment and annuity products offered by Chase and its affiliates
Of course, there's some ambiguity in some of those options, so Chase has also noted that several accounts aren't eligible, including 529 plans, certain retirement plan investment accounts, balances in attorney trust accounts, client fund trust accounts, and government or non-profit accounts.
If you're not sure whether your accounts qualify, contact Chase directly to determine if you're eligible.
Chase Private Client Bonus
If you already meet the eligibility requirements with your Chase accounts, or you'd meet them if you moved your money from another financial institution, consider whether you might qualify for the program's $2,000 bonus.
To earn it, you'll need to transfer $250,000 or more in qualifying new money or securities to Chase Bank. You can do this with a combination of accounts, including eligible checking, savings and investment accounts. Unfortunately, there are some exceptions to keep in mind. Chase excludes business checking and savings accounts, YouInvest and J.P. Morgan retirement accounts and CDs.
You'll need to complete the transfers within 45 days of joining the program, then keep the funds with Chase for at least 90 days. Note, however, that the offer is only available to existing Chase customers, so if you don't already have a relationship with the bank, you may need to set that up before you try to qualify for the bonus offer. The current offer expires on January 15, 2021, but there may be other offers in the future.
States in which the bonus is available include AZ, CA, CO, CT, DC, DE, FL, GA, IA, ID, IL, IN, KY, LA, MA, MD, MI, MS, NH, NJ, NM, NV, NY, OH, OK, OR, PA, RI, TN, TX, UT, VA, WA, WI and WV.
The bonus offer is impressive—much more than you can expect from most bank bonuses—but the requirements are high for most consumers. Also, if you have that much money to park with one bank or investment firm, a $2,000 bonus may not be enough to convince you to move all of your funds to another one. If you do qualify, though, you can request an upgrade code through Chase's website.

Chase Private Client Features
Chase Private Client offers some incredible benefits to its members, and those perks run the gamut from banking to investing and lending. Note that you can share these benefits with an adult family member, with whom you share your Chase Private Client accounts.
Banking
One of the biggest benefits of Chase Private Client is that you'll have access to your very own Private Client Banker, who can offer access to services and other perks that only members of the program can enjoy. Here's what you can expect:
No monthly service fee on Private Client checking and savings accounts.
No ATM fees worldwide, including refunds of fees charged by non-Chase ATMs.
No Chase foreign exchange rate adjustment fees on international ATM withdrawals or debit card purchases.
No Chase fee for incoming and outgoing wire transfers.
A dedicated banker to help you establish a CD Ladder savings strategy, if you choose.
Higher mobile deposit limits ($25,000 per day and $100,000 every 30 days).
Higher Chase QuickPay with Zelle limits ($5,000 per day and $40,000 every 30 days).
Higher ATM withdrawal limits ($2,000 per day).
Higher purchase limits on a Chase Private Client debit card ($7,500 per day).
No annual rent on a 3″ x 5″ safe deposit box, or a 20% discount on larger sizes.
No fee for cashier's checks, counter checks or money orders.
Expedited debit or credit card replacement with no additional charge.
No fee for personal style checks.
Overdraft fees are waived on four or fewer business days in a 12-month rolling period.
Exclusive events for you and your loved ones.
Lending
If you need to borrow money, it's often recommended to shop around to ensure you get the best rate. In some cases, though, Chase's benefits for its Private Clients may be too good to pass up:
Discounted rate on purchase or refinance mortgage loans with the Chase Private Client Mortgage Rate program (your discount will depend on your total deposits between Chase Bank and J.P. Morgan Investments.
Customized advice and services from a dedicated mortgage advisor, as well as additional support from the Chase Private Client Home Lending team.
Up to 1.25% off the standard variable rate for a home equity line of credit (HELOC).
No origination fee and a $50 annual fee waiver on a HELOC.
A 0.25% discount on auto loan rates when you apply for a loan through Chase.
Discounts on select new Jaguar and Land Rover models (up to 10%).
The ability to use eligible securities in your portfolio to secure a line of credit, with no annual fees, no origination fee and a competitive interest rate.
Investments
Creating and implementing a good investment strategy can be incredibly time-consuming, which is why a lot of people hire an investment manager to do most, if not all, of the work for them.
With the Chase Private Client program, you'll be assigned to a dedicated J.P. Morgan Private Client Advisor, who can help you develop strategies based on your situation and goals. The personalized approach will consider more than just your investments, so you'll have a good balance between your immediate needs and future aspirations.
Your advisor will also meet with you regularly to help keep track of your progress and make changes to your plan as needed.
Upcoming Updates to the Program
Chase recently announced a few changes to the Private Client program, which may help you decide whether it's a good fit for you. According to the bank's website, here's what will change starting Nov. 8, 2020:
Chase Private Client Checking accounts will carry a $35 monthly fee unless you have an average beginning day balance of $150,000 or more in the account or in combination with other qualifying linked personal deposit and investment accounts, or a linked Chase Platinum Business Checking account.
Chase business deposit accounts will no longer be included in the list of qualifying accounts to meet the minimum balance requirements to join Chase Private Client.
If you exceed the allowed number of overdrafts (four in a 12-month rolling period), you'll be charged an overdraft fee of $34 per item, up to $102 per day. However, there will be no fee for transactions of $5 or less, nor will there be a fee if your account is overdrawn by $5 or less at the end of the business day.
If you want to open a Chase Private Client Savings account, you'll need to have a Chase Private Client Checking account.
Chase Private Client vs. Chase Sapphire Banking
Attaining Chase Private Client status can make you feel like you've made it. But if you're not quite there yet, Chase Sapphire Banking is a good goal to work for in the meantime.
The Sapphire Banking program—which gets its name from the bank's flagship Chase Sapphire Preferred® and Chase Sapphire Reserve® credit cards—is available for Chase customers who have $75,000 or more in qualifying personal deposits, based on the average beginning day balance. Accounts that are eligible include:
Personal Chase checking accounts
Personal Chase savings accounts
Chase Liquid cards
CDs
Certain Chase retirement CDs
Certain Chase retirement money market accounts
Investment and annuity products offered by J.P. Morgan Chase or its affiliates
Chase Private Client Checking and Savings accounts are not considered eligible checking accounts, like personal Chase deposit accounts are.
Unfortunately, Chase Sapphire Banking doesn't offer nearly as many perks as Chase Private Client. However, if you have enough cash to qualify, here are the benefits you'll enjoy when you apply for an account or upgrade your existing Chase account.
No ATM fees worldwide, plus refunds for fees from non-Chase ATMs.
Premier relationship rates on a Chase Premier Savings account when you link it to your Chase Sapphire Banking account and make at least five qualifying transactions per monthly statement period.
Higher ATM withdrawal limits with your Sapphire Banking debit card.
No Chase foreign exchange rate adjustment fees on international ATM withdrawals or debit card purchases.
No fees on incoming or outgoing wire transfers.
No insufficient funds fee or returned item fee if you have insufficient funds four or fewer days in a 12-month rolling period.
No monthly service fee on a linked Chase Total Business Checking account.
Access to a dedicated customer service line, as well as banking, business and home lending specialists.
Special access to hospitality lounges at select sporting and entertainment events.
Access to presale tickets and special seating at select events.
When Chase Sapphire Banking was first launched, the bank offered new customers 60,000 Ultimate Rewards points if they met the requirements for the account. Unfortunately, that bonus is long gone, and it's uncertain whether it or any other bank bonuses will come back.
One thing to keep in mind is that the Chase Sapphire Checking account has a $25 monthly service fee, which is waived if you maintain the $75,000 average beginning day balance required to join.

Do I Get Any Credit Card Benefits?
Chase offers a wide range of credit cards, many of which are at the top of their class. Unfortunately, neither the Private Client nor the Chase Sapphire Banking offers additional benefits on top of the ones you already get with your credit cards. This is in stark contrast to the Bank of America Preferred Rewards program, which offers between 25% and 75% more rewards on its credit cards, depending on your status as a Preferred Rewards client.
Previously, Chase Private Clients had enough sway to bypass Chase's 5/24 rule, which doesn't allow anyone to open a new Chase credit card if they've opened five or more new credit card accounts in the past 24 months. However, that benefit ended sometime in 2016.
So if you're thinking about joining either program to enjoy better credit card benefits, you may end up disappointed.
Should You Join Chase Private Client?
Chase Private Client comes with some significant benefits such as the personalized advise of a Private Client Banker. Additionally, at $2,000, it offers one of the biggest bank bonuses for new clients who meet certain requirements. However, Chase isn't the only bank that offers special perks and attention to high-value customers. If you're already married to Chase and want to keep all of your money management under one roof, it may make a lot of sense to shoot for the stars with the Chase Private Client program.
It can be especially worth it if you can meet the requirements to earn the program's largest bank bonuses.
However, if you have your deposit and investment accounts spread out across multiple financial institutions, check with other banks to see if they have comparable programs. If they do, take your time to compare the requirements and features from each to figure out which one you would benefit from the most.
If you're nowhere close to qualifying for the Chase Private Client program, consider whether you're eligible for Chase Sapphire Banking. Even if there's no intro bonus offer currently, it offers some solid features that can make your banking a little easier.
While you're at it, consider some of Chase's other products, especially its credit cards. Chase has a long list of standout travel, cash-back and 0% APR credit cards that can add value to your everyday spending. That also includes co-branded credit cards from major brands like Marriott Bonvoy, World of Hyatt, Southwest Airlines, United Airlines and more.
Compare these and other banking and lending options with offerings from other banks to find the best products and services for your needs.
We want to make sure you get the best deal! Our editors strive to ensure that the information in this article is accurate as of the date published, but please keep in mind that offers can change. We encourage you to verify all terms and conditions of any financial product before you apply. Also, please remember this content wasn't provided, reviewed or endorsed by any company mentioned in this article.
---
Any product or service prices/offers that appear in this article are accurate at time of publish, and are subject to change without notice. Please verify the actual selling price and offer details on the merchant's site before making a purchase.