Chase Savings Account Bonus: $150 for New Customers
Pair this popular savings bonus with the Chase Total Checking promotion and earn $350 in bonus cash.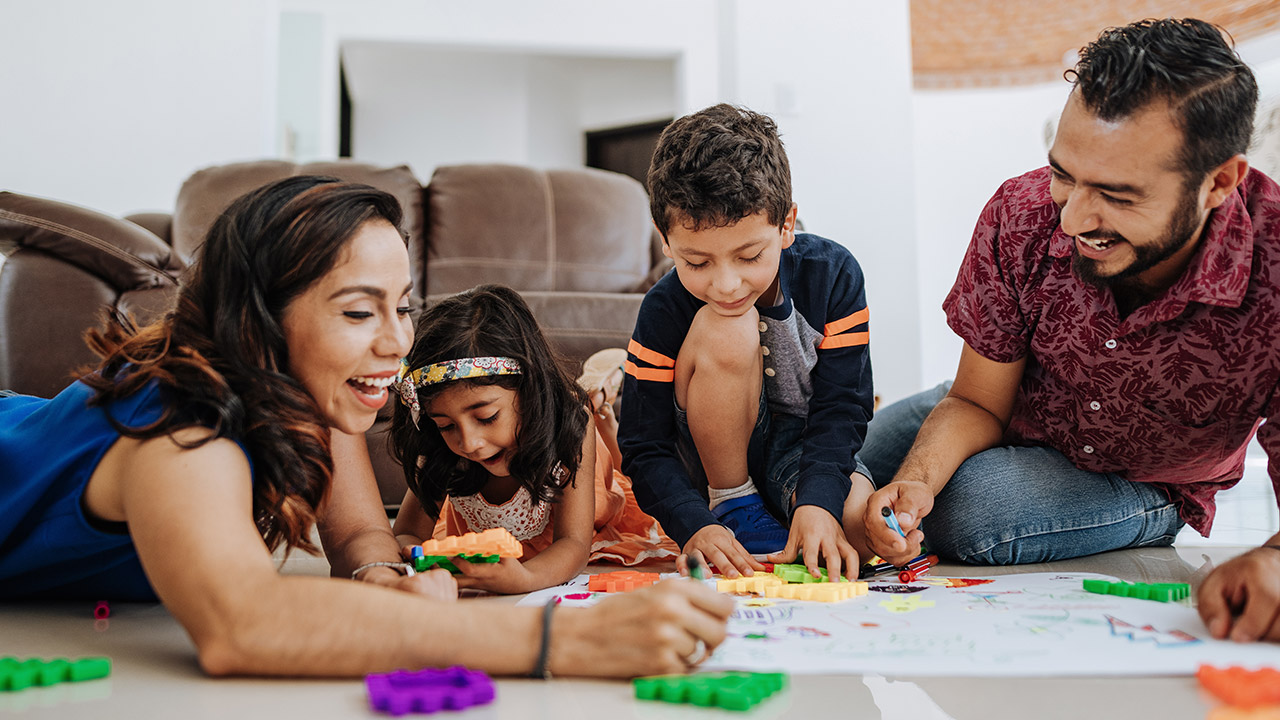 Chase Bank is the largest bank in the U.S. and also one of the largest banks in the world. For prospective new customers, that means you'll get access to a long list of products and services, as well as a large physical presence if you plan to travel. And now is a good time to sign up, because if you open a Chase Savings℠ account and meet certain requirements, you can get a $150 cash bonus.
Before you jump on the deal, though, it's important to know what you're getting with a Chase Savings account, how it compares with the bank's premium savings product and how you can stack this promotion with the bank's basic checking account, as well as other Chase financial products like Chase Business Checking and Chase Private Client.
Chase Savings℠ Bonus
This $150 cash bonus isn't the best bank bonus offer we've seen, but for someone who's been considering Chase anyway, it's a nice little incentive to start the process sooner rather than later.
When you apply for a new account, you'll need to enter a Chase coupon code to get the deal. Apply through the promotional page, and the Chase coupon code will be added for you. Alternatively, Chase can send a coupon code to your email address if you want to apply later.
Then once your account opening is completed, you'll earn $150 bonus after you deposit $10,000 or more in new money during the first 20 days, then keep that balance for at least 90 days. Once you've met those requirements, you'll receive the $150 bonus within 10 business days.
Unfortunately, a $10,000 deposit requirement may be too steep for some people, but if you have that much squirreled away and don't anticipate needing it for the next three months, you're essentially earning $50 per month for three months just to keep your money with Chase.
It's important to keep in mind, though, that there is some fine print associated with the promotion:
The expiration date for this promotion on Jan. 20, 2021 — however, Chase regularly runs deals like this, so don't fret if you miss that deadline.
If you close your account within six months of its opening date, Chase will deduct the $150 bonus amount from your balance at closing.
The offer isn't available to existing Chase savings customers, so it's possible to get it if you have a Chase checking account but not this or any other savings account.
You can't get the offer if you've closed a Chase savings account in the last 90 days or if you've had one closed with a negative balance at any time.
The bonus is available online to people living in all states except for Alaska, Hawaii and Puerto Rico. Also, Chase doesn't have physical branches in all states, so keep that in mind if you prefer in-branch service.
It's also important to note that this bonus, like any other bank bonuses, is considered interest income, so you'll receive a 1099-INT (or Form 1042-S if you're not a U.S. citizen or permanent resident), which you'll need to include in your tax return for the year.
Chase Refer-a-Friend
As a Chase customer, once you've opened a new account, you can earn $50 cash bonus for each friend who opens a qualifying checking or savings account. You can earn a total of $500 in referral bonuses each calendar year (up to 10 referral bonuses). Simply visit Chase's Refer-a-Friend landing page to begin the process.

Chase Savings Review
This account is the bank's basic savings product. On its own, it's not particularly impressive, offering small interest rates (0.01% APY, as of October 2020). But if you just need a run-of-the-mill savings account to park your money, and you're already a Chase customer (or you're thinking of becoming one), it can be an excellent way to keep all your money in one place.
If you have direct deposit from your employer, you can set that up with your Chase Savings account or with a Chase checking account, depending on your preference.
Chase Bank Benefits
Being a member of Chase Bank can give you access to a wide variety of banking, lending and investment products and services. The bank has more than 4,900 physical branches and over 16,000 ATMs in the U.S., making it easier to find a way to get access to your money if you live in or are traveling to one of the 35 states where it has a presence. To see if there are branches in your area, use the branch locator tool on the bank's website.
In addition to personal checking and savings products, Chase also offers:
Certificates of deposit
Credit cards
Auto loans
Mortgage loans
Home equity lines of credit (HELOC)
Investing for retirement, education and other goals
Chase business checking accounts and savings products
Commercial banking
For customers with higher net worths, Chase offers two premium levels of banking, including Chase Sapphire Banking and Chase Private Client. The former requires $75,000 in combined balances across eligible accounts, while Private Client requires $250,000 in combined balances across eligible accounts.
If you're a credit card enthusiast, Chase offers some of the best credit cards across all categories. Its Chase Freedom FlexSM and Chase Freedom Unlimited® are tough-to-beat cash-back credit cards, and the Chase Sapphire Preferred® and Chase Sapphire Reserve® are top-of-class travel credit cards. The bank also offers several co-branded credit cards with partners that include Marriott, Hyatt, IHG, Southwest Airlines and United Airlines.
Chase Savings Fees
It's pretty unusual for a savings account to charge a monthly service fee, but this one does. Fortunately, it's easy to get that $5 monthly fee waived with one of these requirements:
Have a daily balance of at least $300 at the beginning of each day.
Set up Autosave or other recurring automatic transfers of $25 or more each month from your personal Chase checking account.
Have a Chase College Checking account linked to this account for overdraft protection.
Be under 18 years old as the account owner.
Link your Chase Checking account to a Chase Better Banking Checking, Chase Premier Checking, Chase Premier Plus Checking, Chase Sapphire Checking or Chase Private Client Checking account.
If you're transferring enough new money to your new Chase account to earn the $150 cash bonus, you'll have more than enough to meet the requirements to waive the monthly service fee. If not, there are still plenty of other ways — the $25 monthly transfer from checking being the easiest — to meet the requirement.
As is standard with savings accounts, there's a limit of six withdrawals or transfers per monthly statement period. If you exceed that amount, Chase will charge a $5 fee for each withdrawal or transfer.

Chase Savings vs. Chase Premier Savings
The Chase Premier Savings account may be worth considering if you have a much higher savings balance, but for most, the costs likely outweigh the benefits.
For starters, Chase Premier Savings offers a higher annual percentage yield, but not by much. You can earn between 0.02% and 0.05%, depending on your balance. Here's how the tiers work:
$0 – $49,999: 0.02%
$50,000 – $99,999: 0.03%
$100,000 – $249,999: 0.04%
$250,000 or more: 0.05%
So yes, those rates are better than what you can get with a Chase Savings account, but it won't amount to much for most people. You can get a much higher APY with many online banks without the fees attached.
Speaking of fees, the Chase Premier Checking account charges a $25 monthly service fee. You can get that monthly fee waived if you have a daily balance at the beginning of each day of $15,000 or more, or if you link your savings account to a Chase Premier Plus Checking or Chase Sapphire Checking account. And like the Chase Savings account, there's a $5 withdrawal fee if you exceed the monthly limit of six withdrawals or transfers.
The only other area where a Chase Premier Savings account could possibly beat the Chase Savings account is with a higher savings bonus offer. But, unfortunately, we couldn't find one.
As a result, most people will do a lot better with the bank's basic savings product.
Maximize Your Bonus With a Chase Total Checking Account
If you're not a Chase customer at all, now may be a good time to go all-in and apply for both a Chase Savings account and a Chase Total Checking account because both accounts are offering bonuses to new customers.
Chase Total Checking Bonus Offer
The Chase Total Checking account is the bank's basic checking account, and when you open one and meet certain sign-up requirements, you can earn a $200 checking bonus for a total of $350 if you pair it with the $150 Chase Savings bonus. Combined, this puts the promotion among our best bank bonuses.
The requirements to earn the checking account bonus are simple: open a Chase Total Checking account and set up direct deposit within 90 days. Once you've had a direct deposit hit your account — that's an electronic deposit of your paycheck, pension or government-issued benefits from an employer or government agency — you'll receive the $200 checking bonus within 10 business days.
This promotion has many of the same restrictions as the Chase Savings bonus offer, including:
It's not available if you currently have a Chase checking account, if you've had one and closed it in the last 90 days or if you've had one closed with a negative balance.
If you close the account within six months from the account opening, you'll lose the bonus.
The bonus is taxable, and you'll receive a 1099-INT or Form 1042-S to report the income on your tax return.
Just like with the Chase Savings account, one thing to consider before you apply for a Chase Total Checking account is its monthly service fee, which is $12. To get that fee waived, set up direct deposit of $500 or more each month, have a daily beginning balance of $1,500 or more, or have an average daily beginning balance of $5,000 or more in this and a combination of other linked qualifying Chase checking, savings and other balances.
How to Maximize Your Bonuses
Because the Chase Savings and Chase Total Checking accounts have completely different requirements, it should be easy for many people to meet the requirements to earn the full $350.
Simply open both new accounts at the same time (and remember your Chase coupon codes), then start the process of meeting both. With the savings account, that's a one-time deposit, which you'll keep in the account for a few months. And with the checking account, you'll set up direct deposit of any amount and receive your first payment within the first few months from account opening.
Before you start the process, though, check to see if you'll qualify to waive the fees on both accounts. Otherwise, they'll eat into your earnings from the bonus offers, and the amount you receive won't be adjusted for tax purposes because of those fees. If you don't do anything, you'll pay $17 per month between the two accounts. But with the right strategy, you can keep both accounts fee-free.
Finally, while it's not recommended to open either of these accounts solely for the bonus. Banks keep track of this, and if you do it repeatedly, you could be blacklisted. But if you do, keep the six-month early termination fee in mind, which is the full amount of the bonus you receive from either account.

Is the Chase Savings Bonus Right for You?
If you have the cash reserves to earn it, the Chase Savings bonus is a nice little incentive for doing next to nothing — all you need to do is deposit the money in the account, then leave it there for the predetermined time. And if you're thinking of moving all of your banking over to Chase, you can also go for the Chase Total Checking account bonus.
If you're considering a savings account for the long haul, the Chase Savings account isn't ideal. Its APY is extremely low — with $10,000 and a 0.01% APY, you're looking at $1 in interest ever year. In contrast, many online banks offer high-yield savings accounts with APYs reaching up to 0.80% or higher. At that rate, your annual interest earnings would be $80.
That said, many of those accounts don't offer intro incentives, so it would take a couple of years to match the Chase Savings $150 bonus offer. If you're not too worried about maximizing your long-term interest income, the Chase Savings account and its upfront bonus can be well worth it.
Shop Around for the Best Bank Account Bonuses
Before you apply for the Chase Savings account, it's important to recognize that several other banks and credit unions offer bank account bonuses, and some of them are even more lucrative than what Chase has to offer.
Of course, each account opening promotion comes with its own set of requirements, limitations and restrictions, and those accounts may require higher deposit amounts, automatic transfer or direct deposit requirements, low interest rates or other more challenging conditions. So regardless of which promotion you're considering, be sure to read the fine print. But if you can find a non-Chase bonus that's a better fit for you, go for that one.
Also, while the idea of jumping from bank to bank to get all the bank account bonuses you might sound appealing, opening multiple checking and savings accounts in a short period could make it difficult to get approved for a bank account in the future. Each new account you open is reported to ChexSystems, which is a reporting agency for bank accounts, similar to what Experian, Equifax and TransUnion do for credit reporting.
The best approach is to focus on bank accounts that you'll want to hold onto and use in the future. Otherwise, things can get complicated fast, and it may come back to bite you.
So for now, shop around for the right bank account for your needs, and then consider the bonus as you narrow down your list of options. This will ensure that you get a nice incentive at the start plus more benefits in the long run.
We want to make sure you get the best deal! Our editors strive to ensure that the information in this article is accurate as of the date published, but please keep in mind that offers can change. We encourage you to verify all terms and conditions of any financial product before you apply. Also, please remember this content wasn't provided, reviewed or endorsed by any company mentioned in this article.
---
Any product or service prices/offers that appear in this article are accurate at time of publish, and are subject to change without notice. Please verify the actual selling price and offer details on the merchant's site before making a purchase.