Earn up to $725 With a New Chase You Invest Account Bonus
Enjoy unlimited commission-free trades on thousands of investments with no fees or minimum deposit requirements.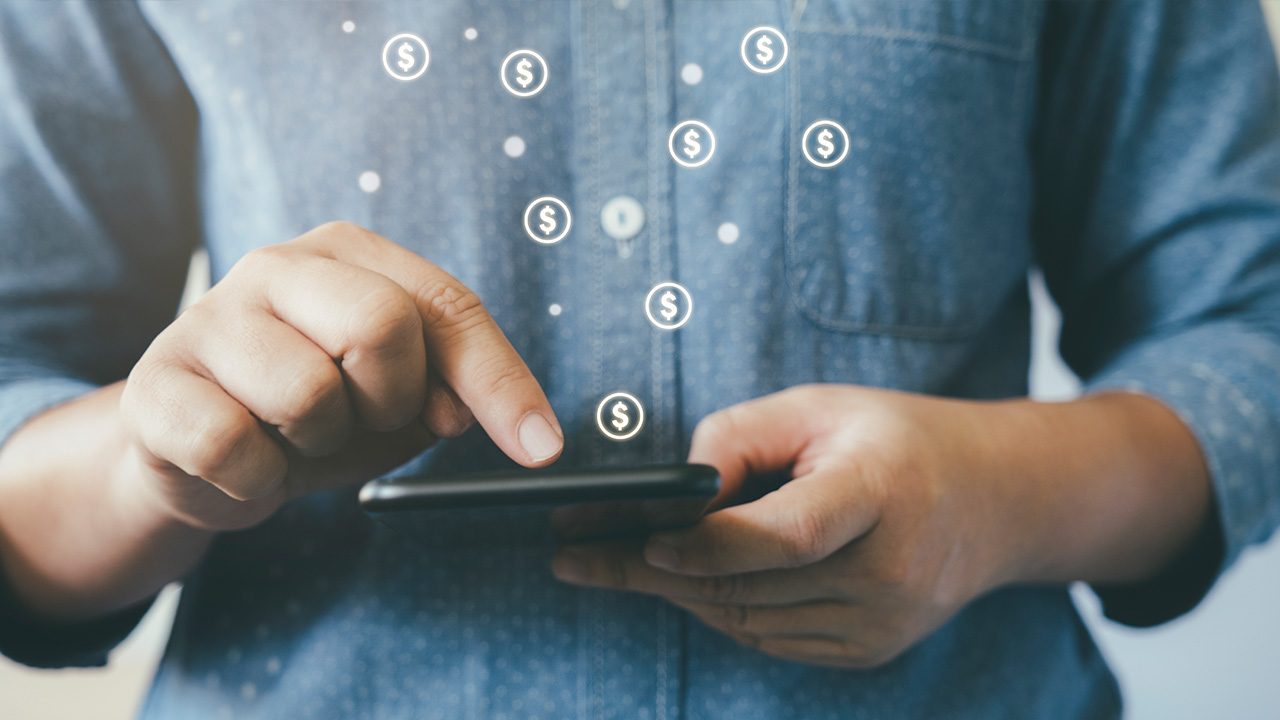 The stock market has been more volatile than ever recently. Although this roller coaster ride can make some investors nauseous, being able to buy on the dips is a great way to make money in the long term. With Chase You Invest℠ by J.P. Morgan, you can open an account with $0 and receive unlimited commission-free trades. And, depending upon your level of investment, the Chase You Invest bonus can earn up to $725 for new customer accounts.
You Invest℠ by J.P. Morgan
Table of Contents
What Is a Chase You Invest Account?
You Invest is a new online investing platform from Chase. It allows you to easily research, trade and manage your investments online and provides access to a range of stocks, ETFs, mutual funds and fixed-income investments. Options trading is also available for advanced investors.
The types of accounts available
Customers of Chase You Invest have access to three different types of accounts, depending upon your goals. Account options include:
| | |
| --- | --- |
| Taxable Brokerage Account | Add or withdraw money at any time |
| Traditional IRA | Potentially tax-deductible retirement contributions |
| Roth IRA | Tax-free retirement withdrawals |
Taxable brokerage accounts can be opened individually or as a joint account. Existing brokerage and retirement accounts can be rolled over to a Chase You Invest Account. Consult your tax advisor to determine whether a traditional or Roth IRA is best for your situation.
You might want to open more than one type of account to round out your investment strategy. For example, you may choose to open a taxable brokerage account and a Roth IRA account.
Which investments are eligible in a Chase You Invest Account?
Once your Chase You Invest Account is opened and funded, your contributions can be invested in many different types of investments. These investment choices include:
Stocks
Exchange-Traded Funds (ETFs)
Mutual Funds
Fixed-Income Investments
Options
If you don't want to pick your own investments, Chase also offers You Invest Portfolios. These investment portfolios are designed by Chase's financial team and managed by its technology to help you reach your goals. There is a $500 minimum investment amount for these portfolios, with a 0.35% annual advisory fee.
Chase You Invest Benefits
Chase has packed the You Invest Account with a number of valuable benefits for people looking to invest. There is no minimum deposit, an opportunity to earn a bonus of up to $725, and no monthly or annual maintenance fees. You'll gain access to valuable tools and you can access your account through your existing Chase online or mobile app account.
| | |
| --- | --- |
| Unlimited Commission-Free Trades | Some investment firms charge a commission every time that you make a trade. The Chase You Invest account provides unlimited commission-free trades on your account. |
| New Account Bonus up to $725 | You can earn up to $725 when opening your new Chase You Invest account. To earn a bonus, you must invest at least $25,000. Depending on your total investment amount of cash or securities, you may become eligible for the maximum bonus. |
| No Minimum Opening Deposit | There is no minimum opening deposit required. You can open your You Invest account with as little as $0. |
| No Monthly or Annual Fees | Chase does not charge monthly or annual fees on You Invest accounts. There is no minimum balance requirement to avoid maintenance fees. |
| Easy to Manage with Existing Chase Login | For existing customers that have online or mobile access to their accounts, you can also access your Chase You Invest account through your online account. This allows you to maintain a single dashboard to view recent activity and transfer money between accounts. |
| Online Investment Tools to Make Smarter Decisions | Chase provides You Invest customers with a suite of tools to help them make informed investment decisions. You can easily search for investment opportunities, track specific companies or investments and build a diversified portfolio to help you reach your goals. |
Chase You Invest Bonus
In order to earn Chase's You Invest bonus of $725, you must meet the following requirements:
Your contributions must be $25,000 or more in new money
The cash or securities that you contribute must be from a bank outside of Chase or another investment firm
You must fund your new Chase You Invest Trade Account within 45 days of opening
The minimum required balance must be maintained for at least 90 days
When you meet these qualifications, Chase will add your new account bonus within 10 business days.
How much do I have to invest to earn $725?
The Chase You Invest Account offers three levels of new account bonuses to investors. The more that you deposit, the higher of a bonus you can receive. The minimum new account bonus is $200 and the maximum is $725.
| | | |
| --- | --- | --- |
| Investment Amount | Bonus Reward | Max Annualized Bonus |
| $0 to $24,999 | $0 | 0.00% |
| $25,000 to $99,999 | $200 | 3.20% |
| $100,000 to $249,999 | $300 | 1.20% |
| $250,000 or more | $725 | 1.00% |
For the math, we took the bonus for each tier and divided it by the lowest balance eligible for that tier. Then multiplied it by four since you'll earn the bonus in 90 days.
These balances are based on the amount of money or securities that you contribute to your account. Investment losses or gains will not affect your ability to earn a new account bonus.
Although $725 is the largest bonus available, it represents the lowest return on the minimum contribution amount.
In our opinion, the best bang for your buck is to deposit $25,000 to earn the $200 new account bonus within 90 days of funding your account. This is an annualized bonus of 3.2% on your money and is in addition to whatever you earn on your investments during this time.
Chase You Invest Restrictions, Taxes and Fees
There are many reasons why you should open a Chase You Invest Account, but there are some things to keep in mind. You are limited to one Chase bonus every 12 months and any bonus that you do receive is considered taxable income. Your investments are not FDIC insured and may lose value. And, although Chase does not charge commissions, some trades have mandatory fees attached.
| | |
| --- | --- |
| Limit to One Chase Bonus per 12 Months | Customers are limited to one Chase bonus every 12 months. If you've participated in a Chase Private Client Checking, Chase Sapphire Checking or new money bonus in the last 12 months, you are not eligible to receive a bonus for the Chase You Invest Account. |
| Bonus Is Taxable Income | The bonus is considered miscellaneous taxable income. Chase may send you a Form 1099-MISC or Form 1042-S at the end of the calendar year for the amount of your bonus earned. You are responsible for any taxes owed on this bonus. |
| Not FDIC Insured | As with any investment, the funds you contribute are not FDIC insured. These contributions are not a bank deposit and have no bank guarantees. The market may go up or down and your investment may lose value. |
| Fees on Trades | Although there are no monthly fees or commissions on stock, ETF and options, you may incur fees on some trades. Options trades are subject to a $0.65 per-contract fee. Additionally, sales are subject to a regulatory transaction fee of between $0.01 and $0.03 per $1,000 of principal. |
The Bottom Line: Chase You Invest Review
Investors can open a Chase You Invest by JP Morgan account with no minimum deposit and no maintenance fees. You'll receive unlimited commission-free trades on stocks, ETFs, mutual funds and more. You can easily track your You Invest Account along with your other Chase deposit, credit card and loan accounts online or through the mobile app.
Plus, there's a new account bonus of up to $725 available based on your investment amount. This is a solid offer from Chase. You'll have 45 days to meet the balance requirements for the bonus. And Chase only requires you to maintain the balances for 90 days to earn the bonus.
We want to make sure you get the best deal! Our editors strive to ensure that the information in this article is accurate as of the date published, but please keep in mind that offers can change. We encourage you to verify all terms and conditions of any financial product before you apply. Also, please remember this content wasn't provided, reviewed or endorsed by any company mentioned in this article.
---
Any product or service prices/offers that appear in this article are accurate at time of publish, and are subject to change without notice. Please verify the actual selling price and offer details on the merchant's site before making a purchase.