Mix Up Your Summer BBQ with These 7 Affordable Steak Alternatives
You don't need to spend a fortune every time you turn on the grill.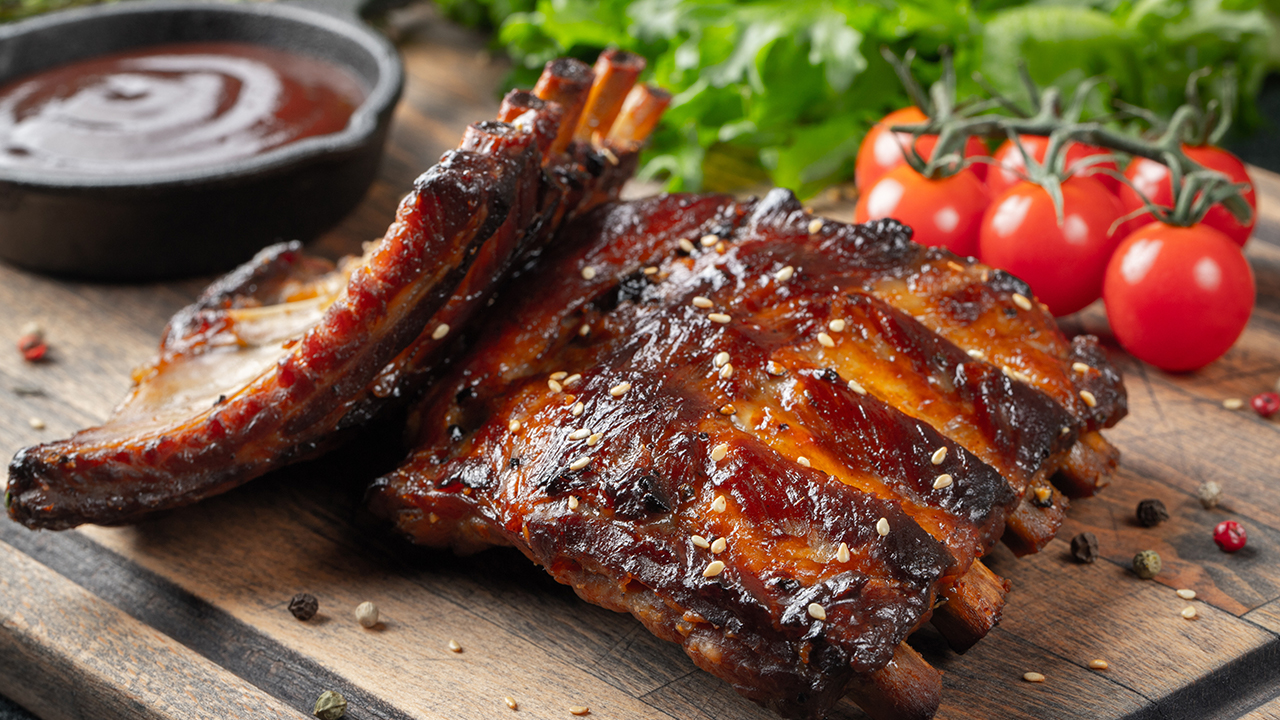 Temperatures are slowly beginning to climb which means it is time to crank on that grill. Grilled food just tastes better, but doling out $30 to cook steaks on the barbie seems excessive.
Instead, we've rounded up seven other cheap BBQ foods that taste just as amazing but will treat your wallet with respect.
Shockingly Tasty (and Cheap) BBQ Foods

Chicken Drumsticks
Drumsticks can cost as little as $0.95-1.13 per pound and taste amazingly juicy on the barbecue. Even grabbing a pack of organic drumsticks won't cost you more than $5 for a whole meal.
Marinate them in barbecue sauce or your favorite beer, lime juice and steak seasoning.

Beer Can Whole Chicken
It might sound like a frat boy's invention, but cooking a whole chicken upright with a can of beer inside will give you juicy meat on the inside and smoky, crispy skin on the outside.
Whole chickens cost $5-10 per bird and you can snag a wire chicken roaster for the grill for under $10. And yes, a can of soda works just as well, too.

Fruit-glazed Pork Chops
If you have steered clear of pork chops because they can go dry quickly in the oven, now is the time to give them a second chance. Just slather thick-cut pork chops in a mix of your favorite fruit preserves and barbecue sauce and grill.

Rack of Ribs
For about $2.74 per pound, a huge package of ribs will feed a large crowd for less than $20. Avoid buying the pre-marinated packages since that spikes the cost per pound significantly.
Rib racks make grilling these huge slabs of meat easy — there's even a rib rack that allows you to grill corn cobs and potatoes simultaneously.

Shrimp
It doesn't get any easier or quicker than grilled shrimp. Costing about $5-7 per pound, you get a lot of shrimp for that pound.
Marinate with citrus juice and garlic for 20 minutes, then throw it in a grill basket with your favorite vegetables for a fast and healthy summer dinner.

Pork Butt
Don't be intimidated by a seven-pound pork butt. At less than $3 per pound, smoked pork butt can be repurposed for delicious meals all week long — tacos, salad, pasta and more.
If you don't have a smoker, grilling a pork butt will take a long time, but your tastebuds will thank you.

Stuffed Burgers
While burgers might be the obvious affordable alternative to steak, frozen disks of beef aren't worth raving about. Instead, up your burger game by using a quality ground chuck and stuffing it with cheese and bacon.
A burger press for the grill makes stuffed burgers a cinch, and it will cost you less to make four restaurant-quality stuffed burgers than it costs you to grill a steak.
Best Way to Save on a BBQ Grill This Summer
If you haven't invested in a BBQ grill, you are missing out on a money-saving way to cook. Save even more by getting a top-rated grill for less by searching the deal form and setting a Deal Alert.
Right now, you can save 50% off charcoal grills at Wayfair. And if you aren't sure which grill is best for your cookout needs, don't miss our review of the best grills for 2020.
You can also kick up your cooking game with this Frontpage deal:
Search URL: https://slickdeals.net/newsearch.php?firstonly=1&pp=20&sort=newest&rating=frontpage&filter%5B%5D=85263&forumid%5B%5D=9&hideexpired=1&r=1
---
Any product or service prices/offers that appear in this article are accurate at time of publish, and are subject to change without notice. Please verify the actual selling price and offer details on the merchant's site before making a purchase.