Citi Diamond Preferred Card: No Interest for 18 Months on New Purchases and Balance Transfers
Save hundreds or even thousands of dollars with introductory 0% APR on balance transfers and new purchases.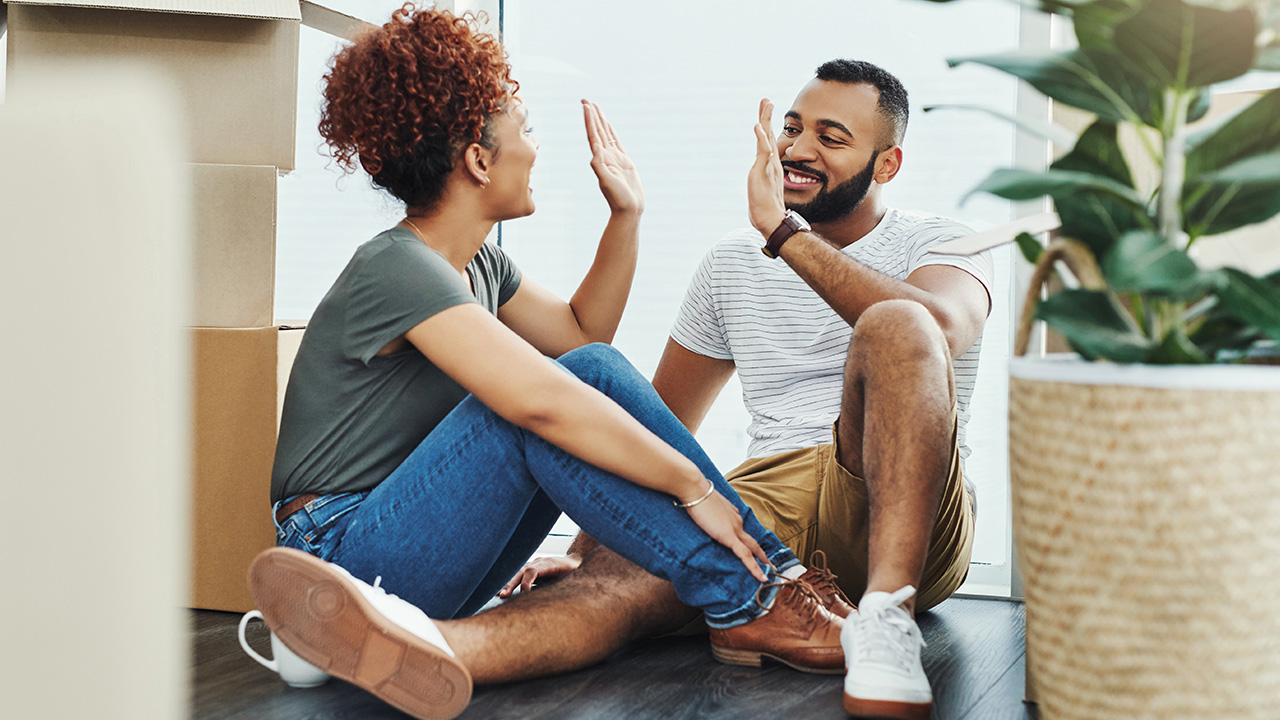 If you've built up balances on one or more credit cards, monthly interest payments can make it tough to dig your way out of debt. In these situations, one of the best options to wipe away credit card debt is a balance transfer credit card offer with a lengthy 0% APR introductory period. That's exactly what you get with Citi® Diamond Preferred® Card, from our partner Citi. Keep reading to learn more about how it works and if it makes sense for you.
Pros:
0% Introductory Interest for 18 Months on Balance Transfers: Take advantage of 0% APR to wipe your credit card balances out for good with nearly two years interest-free.
0% Introductory Interest for 18 Months on Purchases: Finance large projects with 0% APR for a year from the time you open a new account.
Competitive Interest Rates: The rate on this card for customers with the best credit scores is competitive with other cards.
No Annual Fee: This card doesn't require an annual fee.
Cons:
Balance Transfer Fee: Balance transfers require a 3% fee ($5 minimum) on each transfer.
Few Benefits: This credit card doesn't feature extended warranty coverage, rental car insurance or other popular purchase and travel benefits.
No Rewards: Users of this card don't earn any cash back or travel rewards.
No Sign-Up Bonus: New cardholders won't earn a lucrative welcome offer.
Balance Transfers: 0% Intro APR
The extended 18 months of 0% intro APR is the biggest reason this credit card is among the best for balance transfers to wipe out existing credit card debt. While it seems we keep saying it again and again in this review, the 18-month introductory 0% APR period puts the Citi Diamond Preferred Card near the top.
To get a better idea of what you could save, here's an example. Let's say you have $10,000 in credit card balances from cards that charge an average of 25% APR. Paying $250 per month toward that debt, you would wind up needing more than seven years to pay off the cards. Moreover, you will end up paying $11,725 in interest. That's a huge expense and a ton of money.
If you transfer that $10,000 balance to Citi Diamond Preferred Card (along with the 3% balance transfer fee) and could pay $687 per month, that debt would be wiped out completely in 18 months without paying any interest. But even paying the same $250 per month in the previous example, you could still pay off nearly half of the debt without incurring any interest.
In this example, even with a $300 fee for balance transfers, you would save over $10,000 by taking advantage of this 0% APR offer. That's life-changing money for many households.
New Purchases: 0% Intro APR
If you are the kind of person who doesn't typically carry credit card debt from month to month, you're a savvy credit card user. Paying off your balance in full every month means you never have to pay interest.
But if you want to borrow in the short-term for up to a year and a half, Citi Diamond Preferred Card could make it okay to carry a balance on your credit card. The trick is paying the balance off before the 0% period ends so you don't get a stuck paying interest on the 19th month.
How to Maximize Intro APRs
With intro APRs for both purchases and balance transfers, you have opportunities to save many thousands of dollars in interest charges. The trick to getting the best deal comes to using the full introductory periods without going over.
If you have credit cards or other loans that currently charge interest rates above what the Citi Diamond Preferred Card charges, it's almost certainly a better idea to go forward with a balance transfer. If your other cards have a lower interest rate after the 0% APR period, seriously look at your prospects for paying off the full debt amount within 18 months.
For purchases, avoid buying anything you can't pay off in full before the end of the 18-month intro period. Making a major purchase interest-free can be very helpful for your monthly cash flow. However, if it turns into a bigger expense after a year, it may not be as good of a deal for your finances.
Benefits
Most Citi cards don't have extensive purchase or travel benefits. However, this card does include some useful added features that could come in handy to some cardholders.
| | |
| --- | --- |
| $0 Liability on Unauthorized Charges and Citi Identity Theft Solutions | Like virtually all major credit cards in the U.S., this one comes with complete protection from unauthorized charges. Just contact Citi if you see charges you didn't make, and they will be removed from your statement. |
| Free FICO Score | With this card, and others from Citi, you can view your real FICO score that Citi uses to assess your credit risk. |
| Citi Entertainment | Get access to exclusive ticket presales and events including dining experiences, sporting events, concerts and more. |
Why We Like This Card
If you're looking to transfer high-interest debt and don't want to pay an annual fee, the Citi Diamond Preferred Card may be the right solution for you.
| | |
| --- | --- |
| 0% Introductory Periods | The 18-month introductory period for balance transfers and 18-month introductory period for purchases are the top benefits of this card. |
| Low APR | After 0% APR ends, interest rates with the Citi Flex Plan are still competitive, particularly for those with excellent credit scores. |
| No Annual Fee | Use and keep the card with no annual fee. If you avoid certain fee-bearing activity, you can use the card without paying any interest or fees. |
Fees
People who want to earn cash or miles for their credit card spending will find better options with our lists of best cash-back credit cards or best travel cards. Similarly, if you're interested in a welcome bonus, see our best credit card bonus offers guide. Furthermore, if you anticipate having difficulty managing your debt during the introductory period, then a balance transfer card may not be right for you.
| | |
| --- | --- |
| Balance Transfer Fees | You'll have to pay 3% with a $5 minimum for balance transfers |
| High Penalty APR | If you trigger the penalty APR, you could have to pay an escalated APR indefinitely. See terms for more details. |
| Foreign Transaction Fee | Using the card outside of the United States results in a 3% foreign transaction charge. |
| Late and Returned Payment Fees | Late and returned payments cost up to $40 per occurrence. Ouch. |
| Few Purchase and Travel Benefits | Common with Citi cards, you won't find popular benefits like an extended warranty or rental car insurance. |
Applying for the Citi Diamond Preferred Card
If you're looking for a balance transfer card with no annual fee that will help you consolidate and pay off credit card debt or make a big purchase interest-free, look no further. This credit card has everything you're looking for.
Just make sure to pay off those balances before the 0% period ends and avoid any other fee-bearing activity to get the best value and results for your finances.
While we work hard on our research, we do not always provide a complete listing of all available offers from credit-card companies and banks. And because offers can change, we cannot guarantee that our information will always be up to date, so we encourage you to verify all the terms and conditions of any financial product before you apply.