Consignment Shopping Buying Guide
A first-hand look at the best second-hand deals.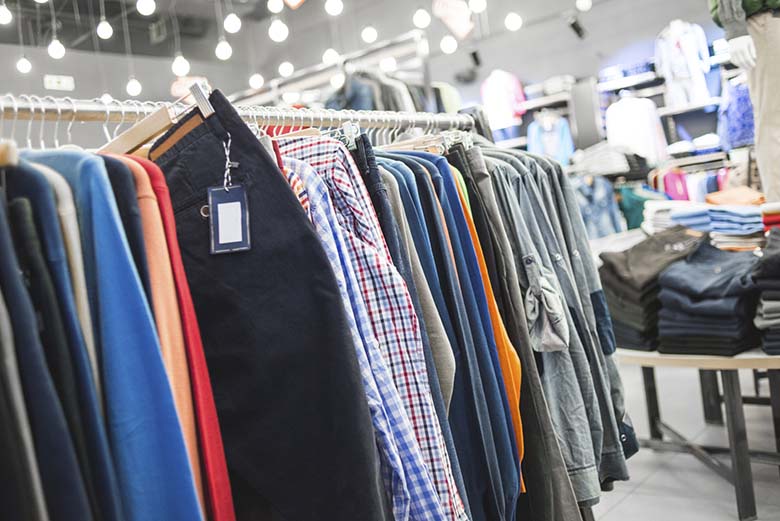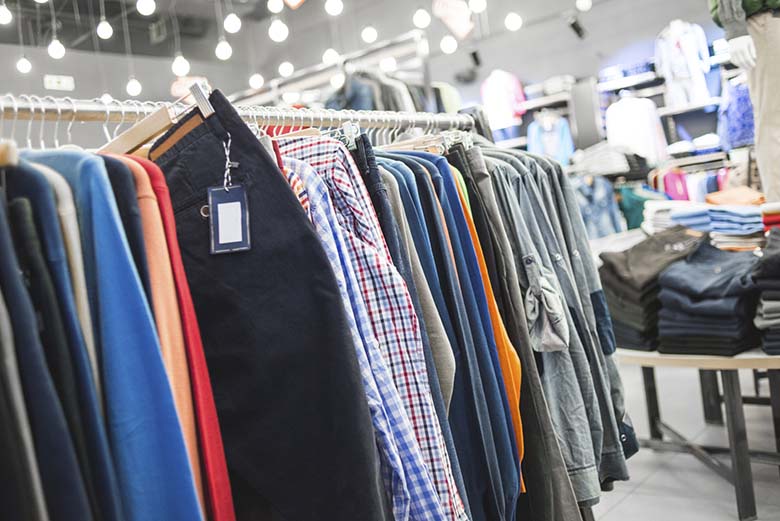 First thing's first: I love second-hand stores. Each month, my mother and I go on a series of bargain-hunting adventures at our local thrift stores in search of amazing deals. I've found brand new Jimmy Choo flats for $3 (!) and a Missoni dress for $5 (!!). If that's another woman's trash, then I'd love to have her treasure.
If hunting through the local thrift store isn't your thing, you can still find killer deals without even leaving the house. Let's take a look at some of the most popular consignment options online, and see which sites are best for buyers and sellers alike.
Where to Shop Online
Luckily, several consignment stores are gaining ground online, so you'll have plenty of options when it comes to finding everything from previously owned clothing and accessories to unique finds like artwork and toys.
Women's and Children's Consignment Options
Without a doubt, most online consignment stores cater to women and children. Slickdealers like S0Jr and Ceno82 have made reference to this unfair advantage, and I totally agree that it's a shame the options for men are slimmer pickings. (I have found a few options for you guys out there though, so keep reading.) But for the ladies and parents, here are some stores that are filled with pre-owned styles worth browsing.
thredUP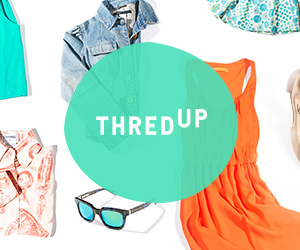 In a recent article on summer apparel clearance, I mentioned discovering this fun consignment site, but many of you have likely already taken advantage of some crazy good deals on thredUP's clothes. The site is constantly updated, so you can hit refresh and see tons of new styles (which is super addictive). I also enjoy the site's transparency with the condition of its clothing. If a sweater has the slightest pilling, they'll let you know, which is comforting when buying used. They have a fair return policy and not all of the items are previously worn. In fact, you'll often find clothes and accessories with tags still attached, which makes them ideal holiday gifts for the label-lovers in your life.
Right now, the store is offering new customers 40 percent off, although the maximum total discount is $50. This is a great place to look for brand-name items, and the site carries special size ranges like plus-size, maternity and petites. But don't just take my word for it. Slickdealer cwu33 "got 4 pairs of 'Like New' pants" for her daughter and spent $6.40 after shipping, and AllyFrizzle "picked up a Max Studio plaid trench coat for $2.99 shipped." Impressive, ladies. Impressive.
I was curious about thredUP's selling process, so I ordered a clean-out bag for 21 unused items in my closet. These pieces ranged from some final sale purchases to random belts and high heels that were just not comfortable. I earned $101.32 for these items, which wasn't as much as I'd get through eBay, but it certainly saved me the hassle of listing and selling everything myself.
Swap
Swap prides itself on being the largest online consignment store, and it allows customers to buy, sell and swap items for women, kids and babies. In addition to the standard apparel options, the site features toys and games, books, décor, movies, music and kids' sporting gear. If you're looking to make money, you can send in items using their pre-paid UPS label. The average payout per box is a fairly impressive $150, and Swap pays via PayPal every two weeks as your items sell. The site takes 25 percent of the final sale price for its commission, in addition to a $1.50 selling fee per item, so something that sells for $10 on the site will yield you $6 after the site's fees.
You get to set each item's price, while Swap's team professionally photographs and lists it. The site is unique in that you can swap items for new ones, essentially making transactions money-free. You simply send in a box of items you no longer want and set a price for each piece. Then, browse the site for other people's items, and add your favorites to your "Want List."  Those sellers can then browse your collection and decide if they want something of yours in exchange. It's a simple process that makes good use of those things around the house you no longer care for, and it's a smart way to get items you need without spending your hard-earned cash. Right now, the site is offering free shipping on orders of $10 or more for new customers when you sign up for emails.
Tradesy
At Tradesy, you can find some really wonderful deals on designer styles for women. Right now, you'll find a like-new Marc Jacobs velvet A-line skirt — retail cost $250 — that's priced at only $23.50. But the best part of Tradesy is its competitive commission rate. The site charges only 9 percent commission if you use your earnings toward a Tradesy purchase. That number changes to approximately 12 percent if you opt to cash out instead. Selling on eBay is estimated to cost you 9 percent commission plus 3 percent in PayPal fees, so cashing out with Tradesy is basically the equivalent.
Tradesy jazzes up your images for you, allows you to ship and list your items entirely free of charge, and handles all returns, so you don't have the stress of dealing with an unsatisfied customer. The site even offers efficient 24/7 customer service. New customers can currently receive $25 off purchases of $199 when they sign up for emails.
Poshmark
Poshmark features women's clothing and accessories at up to 70 percent off retail prices. As a consigner, you can apply Posh credits you've earned from sold items to make purchases, taking money off the total price. If you're not looking to sell, you can still enjoy some savings. Join the site's email list as a new customer and earn $5 in Posh credits to use toward a purchase with promo code PZNLX. Refer friends and receive $5 in additional Posh credits for each friend who joins Poshmarks's email list – yes, that means those referred friends don't even have to make a purchase for you to earn the referral bonus. You can earn this credit on up to 10 friends, for a total of $50. If you do decide to sell, Poshmark takes $2.95 in commission for all sales under $15 and 20 percent of sales $15 and up.
Threadflip


Threadflip is a little different from the other sites in that it offers a full service option, meaning they handle everything for you, from listing your items, pricing and photographing each one, and processing all shipping and returns. Because of this convenience, they also charge a far higher commission rate. The site says that you retain "up to 80 percent," but that's only if your item sells for $75 or more before shipping and handling fees. For items priced $10 to $29, you'll only receive 30 percent of the selling cost (ouch) and 60 percent on items listed between $30 and $74.
This site is a better deal for potential buyers, with items like American Apparel pants with tags still attached priced at $23 instead of $60. As an added incentive, you can negotiate with sellers by making lower offers. New customers can save an additional 20 percent off their purchases with code JOIN20.
Men's Consignment Stores
Although admittedly more limited, there are a few options out there for men looking to sell or purchase consigned apparel and accessories.
Well Suited
Well Suited is specifically geared for men (its sister sites, My Sister's Closet and My Sister's Attic, offer women's clothing and furniture, respectively.) Right now, you'll find an $800 suit for only $145 (that's 82 percent off, for the record.) If you're a seller, you don't have to wait for your money once you make a sale, which is a nice perk. Unfortunately, the commission rates are high. You'll only receive 45 percent of the selling price if you opt for cash or 55 percent if you choose store credit instead.
The Real Real
The Real Real is likely the most upscale of all the online consignment stores, and carries men's and women's styles. You'll find high-end clothing by top designers, as well as luxury handbags, shoes and even artwork. The men's section here is vast, with items like outerwear, suits, ties and fine watches.
If you wish to consign, you'll currently earn a $100 Neiman Marcus gift card when you sell 10 items. Keep in mind that they're very selective when it comes to the designers they accept, but you'll receive 60 percent of the net sale price when your consignment sales total $7,499 or less throughout the year. If you sell more than that (wow), you'll earn 70 percent instead.
Selling Considerations
The main consideration for sellers is commission rate, so make sure you take a close look at all of your options before you send in your items. These rates are often misleading and hard to find, so do your homework. It's also vital to review which labels a site specifically buys. Additionally, many stores feature payout estimators based on an item's brand and condition, which can give you a general ideal of what you'll make before you send it in. Pay attention to backlogged inbound shipments, as many of these stores are inundated with sellers sending them goods. You'll also want to review FAQ sections for information on what happens if your items don't sell, cash-out versus store credit comparisons and hidden fees for storing your items after a period of time.
Benefits of Buying Used
There are plenty of benefits to buying previously owned merchandise, and not all of them are strictly financial. In fact, you can save green and live green by shopping second-hand. You'll keep clothing out of landfills and help the environment by reducing the amount of pesticides and greenhouse gases associated with clothing production. In addition, you'll avoid supporting fast fashion, which may be priced well, but originates from deplorable sweatshop conditions.
So… there you have it — the most popular consignment stores online for your browsing pleasure. Have you shopped or sold at any of these sites, and if so, how was your experience? Tell us all about it in the comments section below!
Images courtesy of ©iStock.com/Sasa Nikolic, thredUP, Threadflip
Our editors strive to ensure that the information in this article is accurate as of the date published, but please keep in mind that offers can change. We encourage you to verify all terms and conditions of any product before you apply.