Cooler Master's New Gaming Mouse Is All About Lightweight Performance
At only 53 grams, the new MM710 is one of the lightest gaming mice in the world.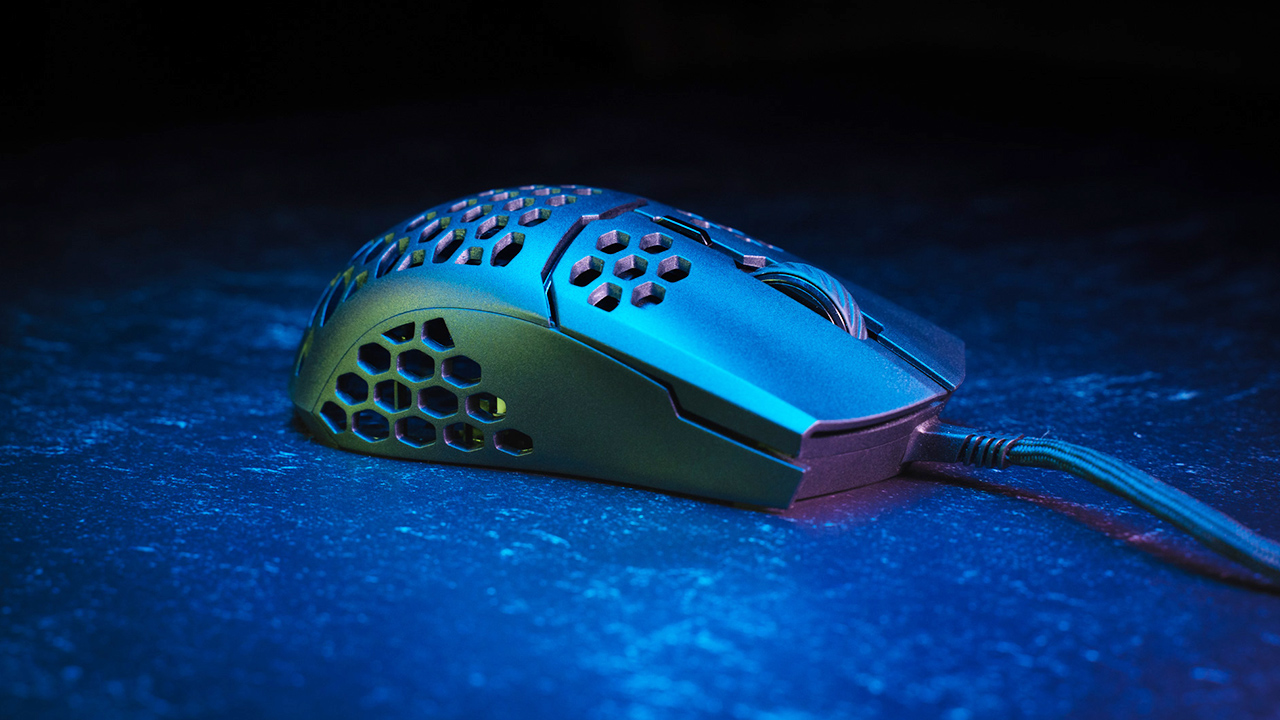 When it comes to gaming peripherals, the mouse is arguably one of the most important, as it bridges the gap between gamer and computer. And in the world of competitive gameplay, the weight of your mouse may be the deciding factor in whether you pwn or get pwn'd. 
With the momentous rise of Esports, competition in the gaming mouse market is more fierce than ever. So how does a mouse manufacturer stick out from the crowd? Well, creating one of the world's lightest gaming mice is a good start. And that's exactly what Cooler Master did with the Master Mouse 710 (MM710), weighing in just shy of 53 grams.
Product Review 61617
Cooler Master MM710 Pro-Grade Gaming Mouse Features
Lightweight 53g honeycomb shell
Ambidextrous shape with two side buttons
PTFE mouse feet
Ultraweave cable
Rated for 20 million clicks
PixArtPMW 3389 16K DPI optical sensor
The Need for Speed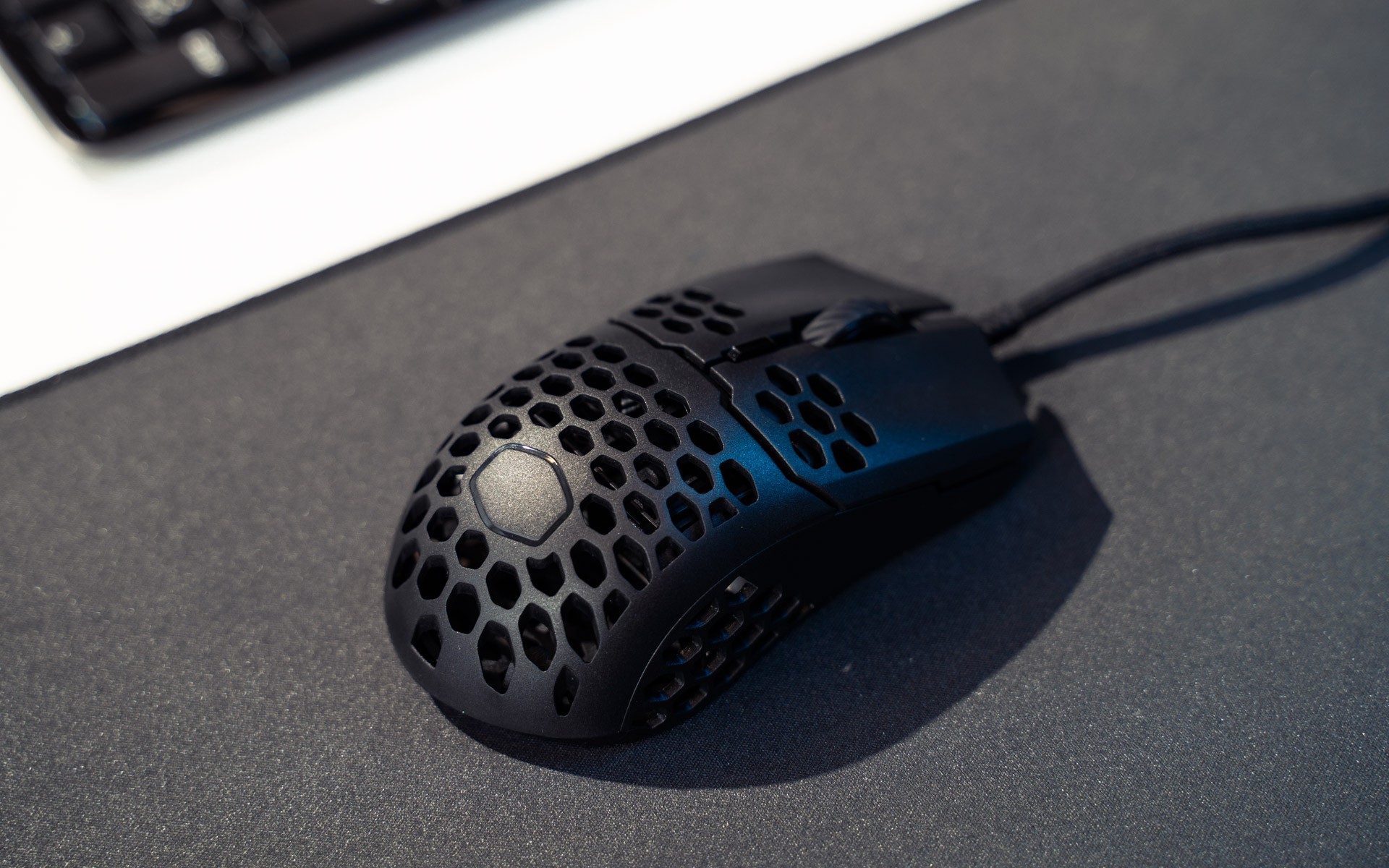 Every facet of the MM710's design has one thing in mind: speed. Starting with the chassis, the mouse sheds extra weight with a honeycomb design that has become pretty standard with lightweight mice today.
The honeycomb shell also offers great airflow through the mouse. This is especially nice for those intense, sweaty-palm gaming moments. The weight reduction continues with an extra light ultraweave cable that offers mouse movement with little to no cable pull.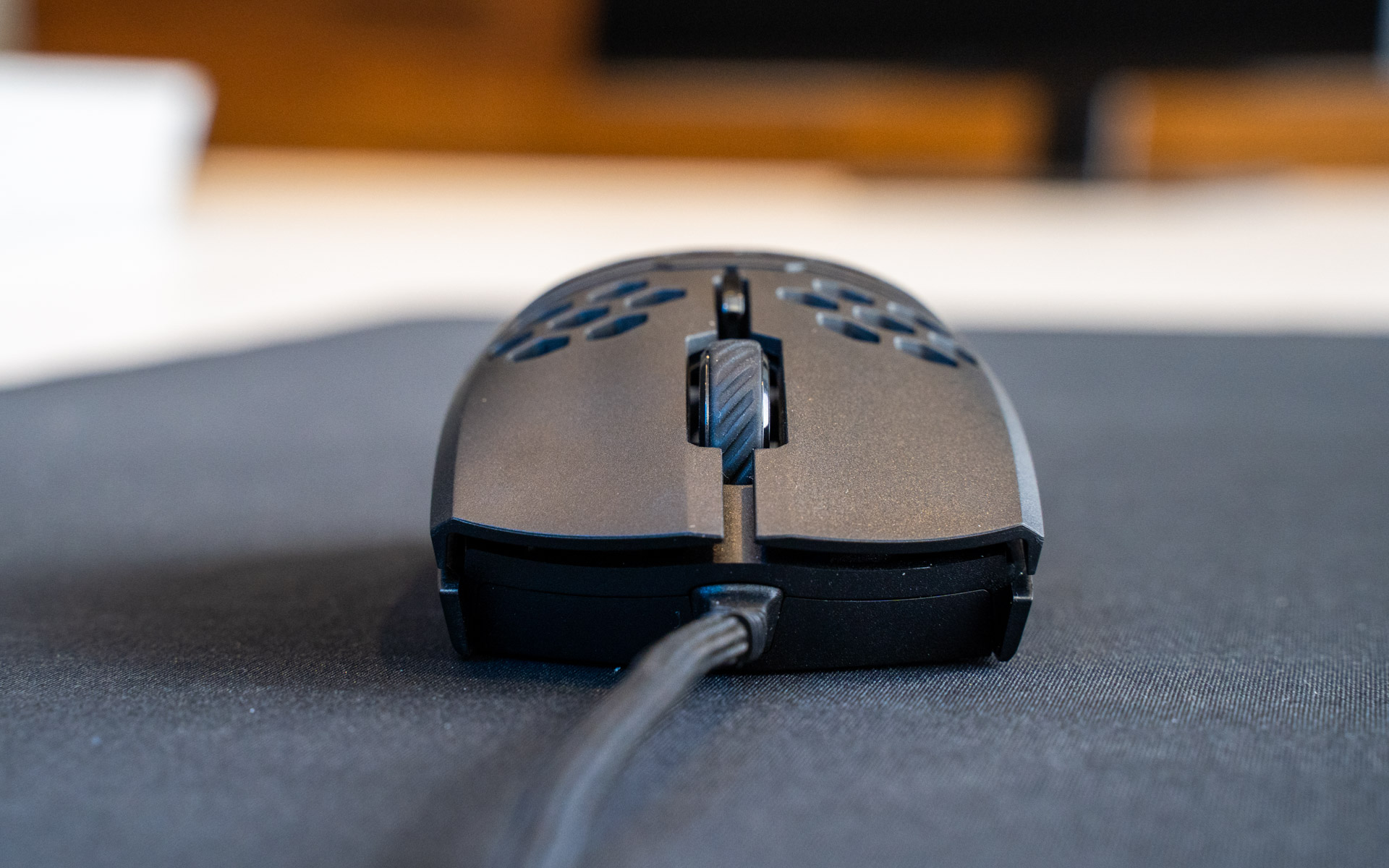 Constructed with PTFE (Polytetrafluoroethylene) mouse feet by 3M, the MM710 glides across your mouse pad easily, offering the quick response necessary to claim victory. The box also includes another set of these should you need to replace the PTFE down the line.
With the goal of staying lean, the MM710 doesn't feature any of the RGB lighting that is commonplace with products in this category. Cooler Master's mouse is a no frills, all business device crafted to give you optimal gaming performance.
The MM710 at Your Side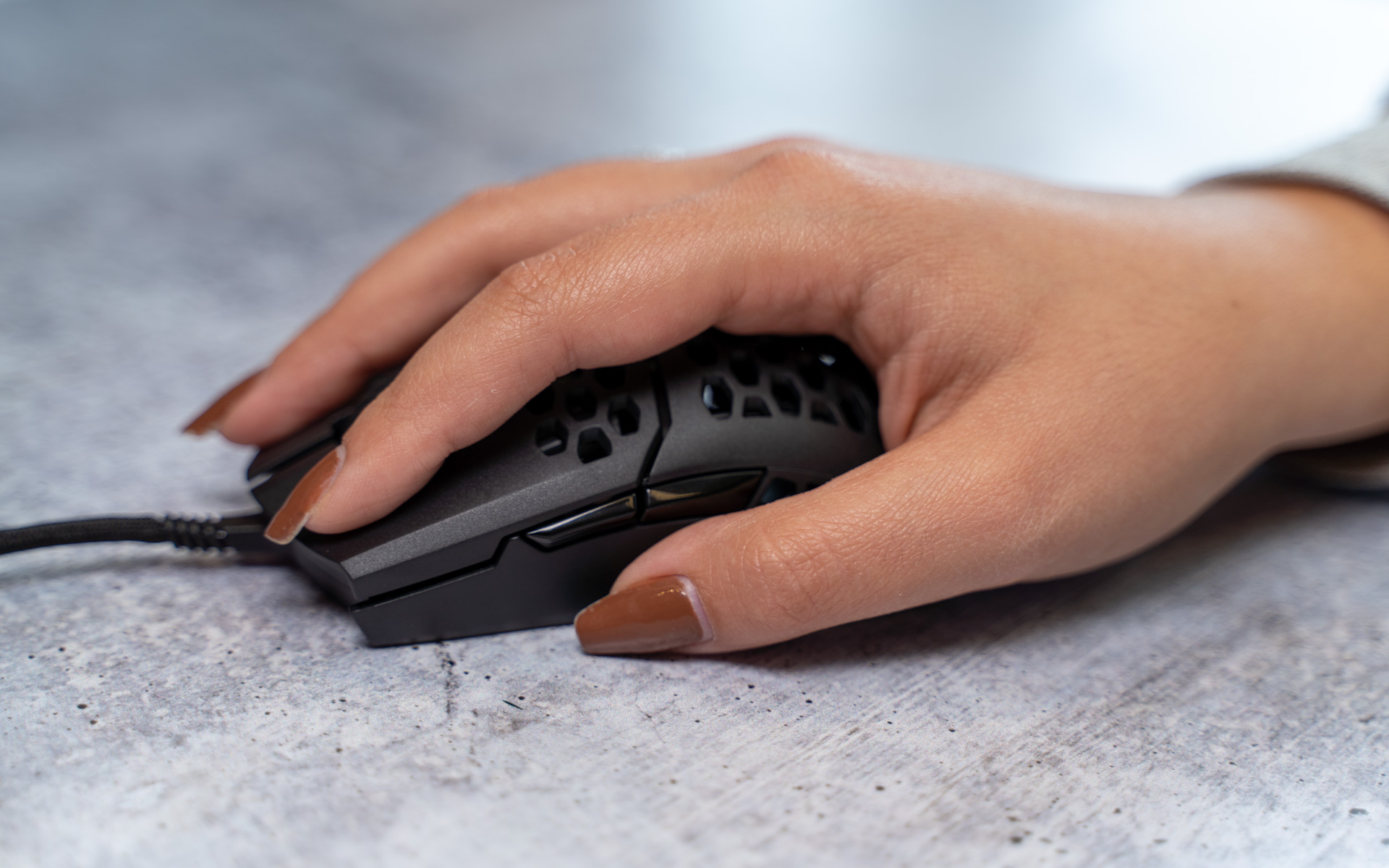 Before even opening the packaging, the box feels — and actually is — lighter than a deck of cards. You immediately know what you're in for. The MM710 is ready to go right out of the gates. Simply plug it into your USB port, and it's game on. Having used an older and heavier Logitech gaming mouse for quite some time, the weight difference felt quite odd at first. Sort of like trading in Thor's hammer, Mjolnir, for a Tiny Tots toy hammer. But after a couple days of use, the MM710 and your hand will feel like they've become one.
As one of the people who got sucked back into World of Warcraft Classic, this gaming mouse has been a more than venerable companion. With much less weight than my previous mouse, the long grinding sessions are a breeze and definitely feel much less stressful on the wrists. The OMRON switches for the left and right-click require a tiny bit more pressure to click than my Logitech mouse, but that may be due to my previous mouse being severely broken in.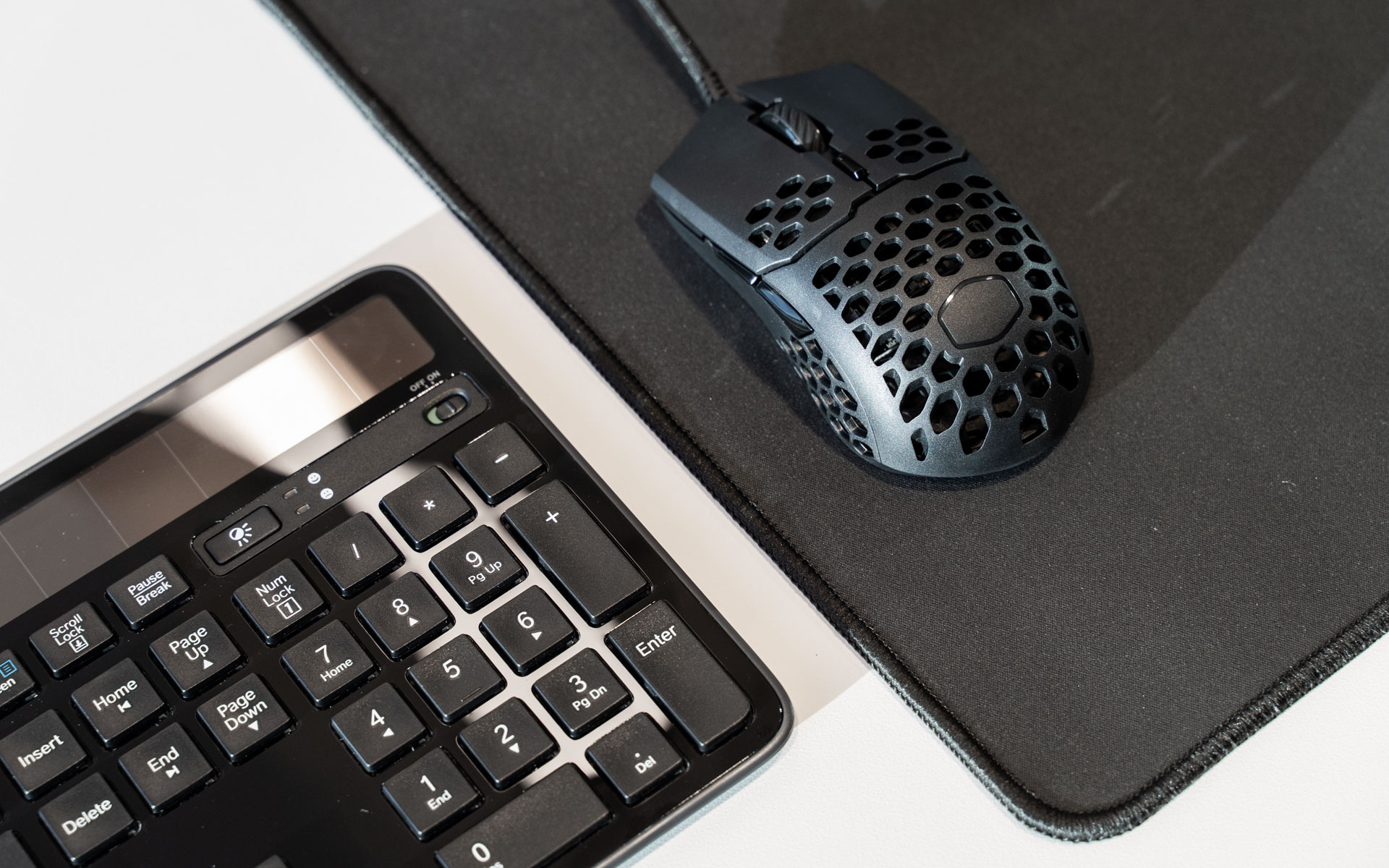 Following suit with its stealthed out look, the scroll wheel is smooth and silent. The mouse also has seven built-in speeds, three below and three above the default. Simply press the button below the scroll wheel to find the setting best-suited for you and your game.
The most fascinating part of the mouse during my week of use has been the ultraweave cable. Though a little thick, its featherlight weight really makes it seem like the wire is non-existent. The burden of the cable is so minimal, you would think that it's just there for cosmetic reasons or as a leash to prevent your mouse from frolicking away.
Space for Improvement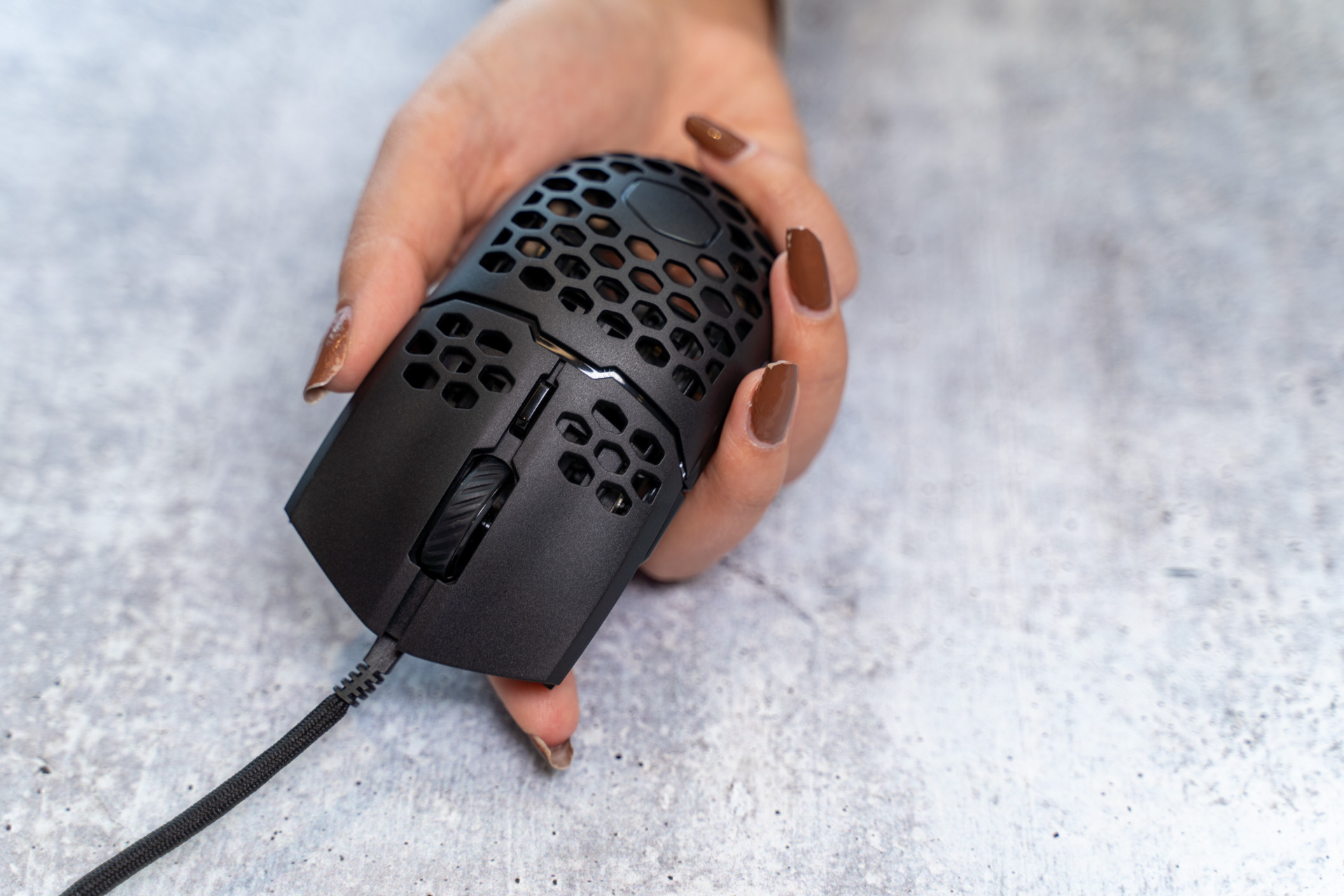 With almost 50% of the mouse comprised of air, you could say there is a little room for improvement. The mouse runs a bit small, so gamers with larger hands may have some awkwardness during use. In particular, the side thumb buttons sit lower due to the size of the mouse, so you may occasionally press them on accident.
The average lightweight gaming mouse comes out to about 70 grams, so adding a bit more weight to the MM710 to accomodate a slightly larger size would definitely assuage this issue. Unless you are a top contender for the League of Legends World Championship, a 15 gram difference probably won't make too much of an impact.
While the mouse design is ambidextrous, it really is just for right-handers based on the two side thumb buttons. Though symmetry is nice on the eyes, the MM710 could use a slight makeover to be more ergonomic. However, like sports cars, the intent is to be fast, not comfortable, so its design is understandable.
Is the Cooler Master MM710 Worth It?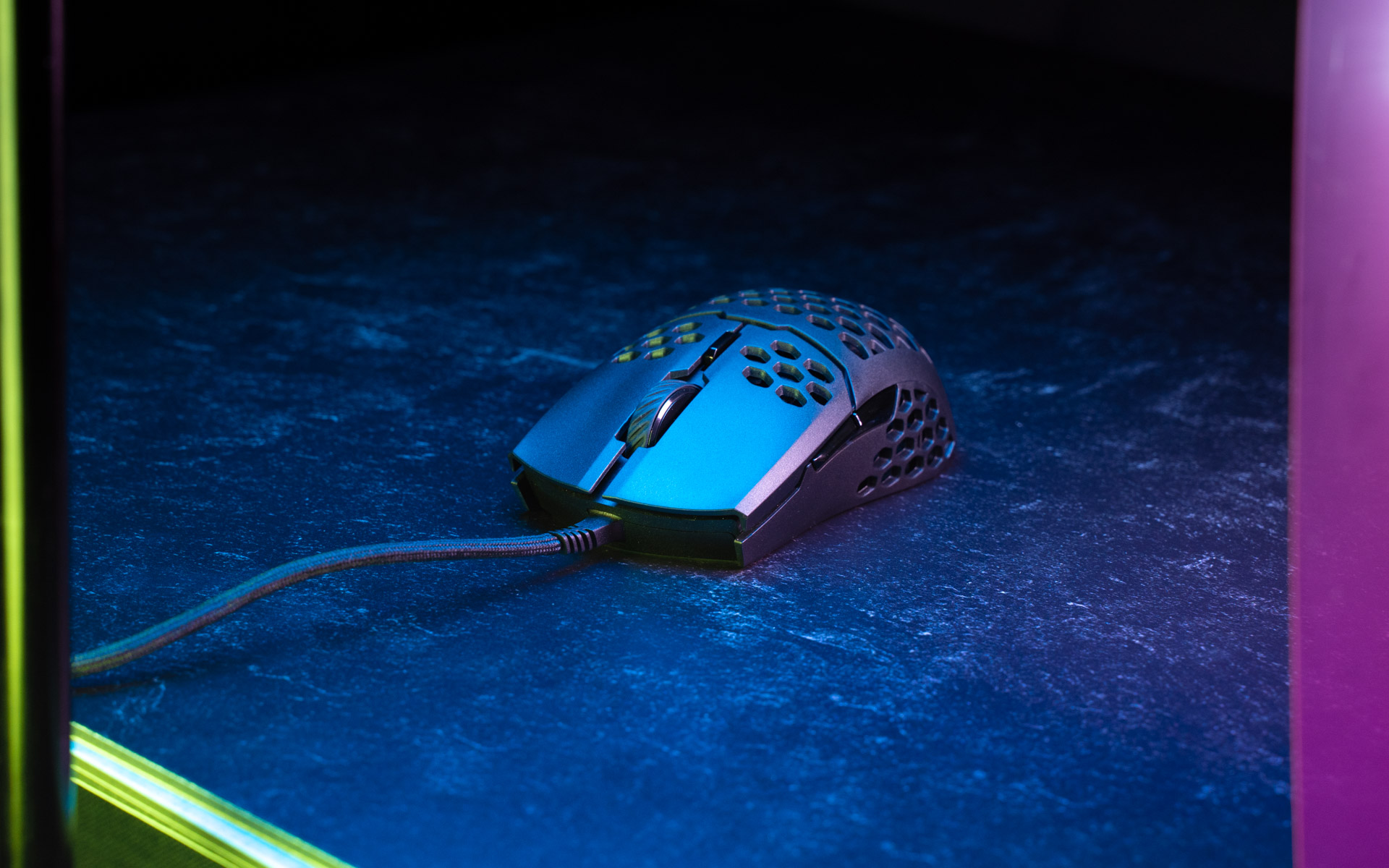 The current lightweight champion is the FinalMouse Ultralight 2 Cape Town at 47g, but it comes with a hefty price tag of $169.99. This may be hard to justify when you could upgrade to a mid-tier graphics card for that kind of money. So with a price point of $50, the MM710 is definitely a top contender in the realm of lightweight gaming mice.
Cooler Master's mouse is especially worth it if you are deep in the world of Esports. The MM710 may be just the edge you need to climb that highly competitive League of Legends ladder. With its modest weight, this gaming mouse is also a great sidekick for marathon gamers tackling long sessions. Though the OMRON switches are rated for only 20 millions clicks, this should be more than enough to keep you gaming for the next few years or more.
---
If you are interested in discounts and sales on gaming mice or other peripherals, make sure to head to our Deal Alert page to set up your notifications.
Here's today's best Computer deal:
Search URL: https://slickdeals.net/newsearch.php?firstonly=1&pp=20&sort=newest&rating=frontpage&filter%5B%5D=9&forumid%5B%5D=9&hideexpired=1&r=1
ncKxk_Yhu_A
Cooler Master MM710 Lightweight Gaming Mouse
$49.99
Our editors strive to ensure that the information in this article is accurate as of the date published, but please keep in mind that offers can change. We encourage you to verify all terms and conditions of any product before you apply.