Aspiration Offers a $100 Bonus to New Customers
Earn a $100 bonus and cash-back rewards for environmentally-friendly spending and socially-conscious investing.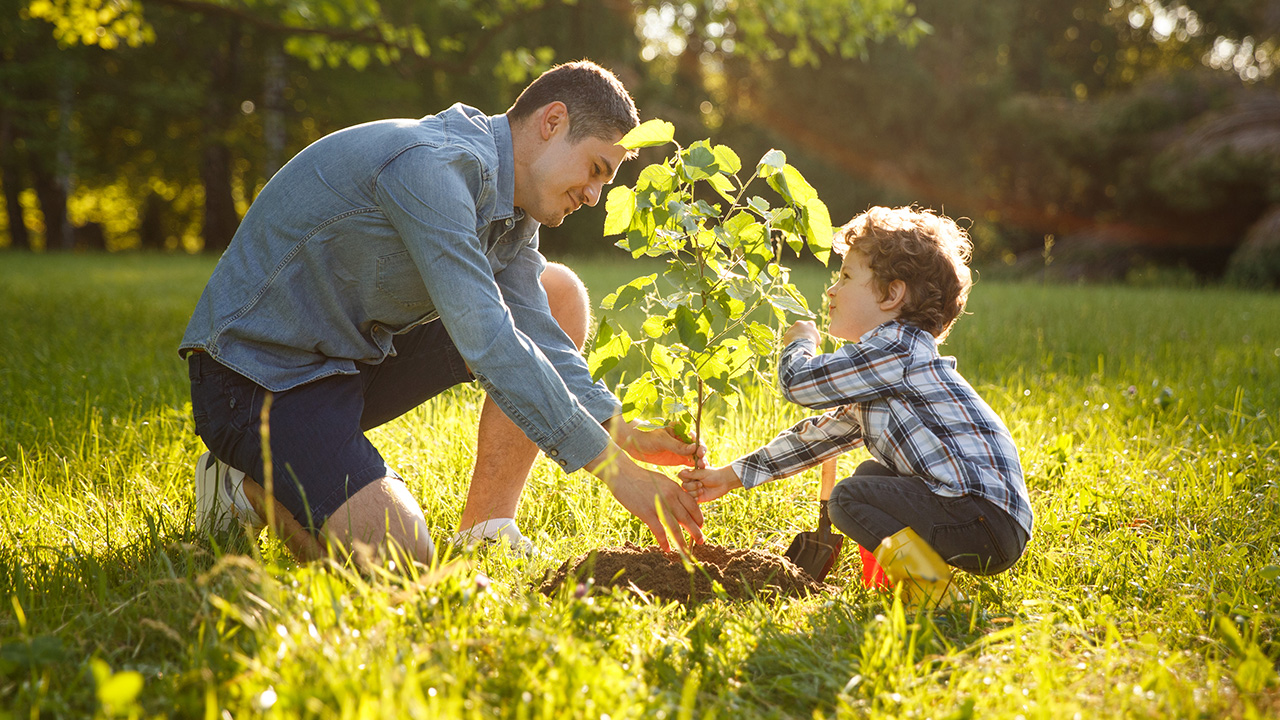 Aspiration is an online bank that offers incredible benefits on two different tiers. And for a limited time, you can earn a $100 bonus when you open an Aspiration Spend & Save Account and meet certain requirements with your debit card.
Although this isn't among the best bank account bonuses around, I recently opened accounts with Aspiration because the bonus is easy to earn, and you don't need to change much about your spending habits.
Aspiration $100 Bonus
Bank account bonuses come in all shapes and sizes. Moreover, the requirements to earn them can vary, depending on which bank or credit union is offering it. With Aspiration, you'll earn a $100 bonus if you open a Spend & Save Account — the bank's version of a checking and savings account — and fund it with a deposit of $10 or more. Then you'll need to make at least $1,000 worth of transactions with your debit card in the first 60 calendar days.
Note that $1,000 in net purchases is required. So if you spend exactly $1,000, then get a refund on a purchase for $50, you'll need to make up that amount with more purchases to ensure your bonus. Once you've met the requirements, you'll receive the money in the form of a statement credit within 120 days of account opening, as long as your account is still open and in good standing.
As with any bank account bonus, the $100 will be considered interest income, so expect to receive a 1099-INT form from Aspiration so you can claim it on your tax return.
What Is Aspiration?
Aspiration is an online bank that engages in socially-conscious and sustainable banking services. The institution engages in the following activities to achieve its mission:
It doesn't use any of its profits to fund fossil fuel production or exploration or to donate to political campaigns that work against its customers.
Aspiration donates 10% of the fees its customers pay to charitable organizations.
Its Planet Protection feature keeps track of the carbon output of all of your gas purchases. Then the bank buys offsets to help counter the impact of your carbon footprint on the environment.
You'll earn cash back when you use your debit card to shop with retailers in its Conscience Coalition, which is made up of merchants who also maintain socially-conscious missions.
But whether or not you care about how socially conscious your bank is, Aspiration provides significant features and perks, including its $100 bonus, making it one of the top online banking choices available.
The bank also offers investment options, including retirement savings.
How Does Aspiration Work?
Aspiration manages its bank accounts a little differently than other banks and credit unions. Instead of offering multiple types of checking and savings accounts, you'll get a Spend & Save Account with one of two plans: Aspiration or Aspiration Plus.
Regardless of which plan you choose, you'll get access to more than 55,000 fee-free ATMs, the option to plant a tree with every swipe and access to your personal impact score, which can help you determine how your shopping matches your socially-conscious values.
You'll also earn cash back when you shop at Conscious Coalition retailers, which include:
Arcadia Power
Blue Apron
Burst
Causebox
Feed
Girlfriend Collective
Goodwings
Known Supply
Lola
Parachute
Reformation
Soapbox
This Saves Lives
Toms
United By Blue
Wag!
Warby Parker
How much you earn will vary based on the tier you choose. Here's some more information about each option.
Aspiration
The Aspiration plan is the bank's basic plan. With this tier, you get to choose how much you pay on a monthly basis for your Spend & Save Account — and that choice can be nothing at all.
With this plan, you'll also earn between 3% and 5% cash back on purchases with Conscious Coalition retailers. On your Aspiration Save balance, you'll receive 0.25% APY on up to $10,000. On the portion of your balance above that threshold, you'll earn 0.10% APY.
Aspiration Plus
With an Aspiration Plus plan, you'll pay just $3.99 per month or $44.99 per year if you pay annually. While most consumers don't like the idea of paying for their basic checking services, this fee is much lower than what you'd normally expect from bigger banks.
To compensate for the fee, Aspiration offers 10% cash back on all of your debit card purchases with Conscious Coalition retailers. Depending on how often you spend with the above merchants, you could easily get back your monthly fee and more.
You'll also get one out-of-network ATM fee reimbursement each month and access to the Planet Protection feature, which provides offsets for gas purchases.
Finally, you'll earn up to 1.00% APY on your Save Account balance. To maximize this benefit, you'll need to spend $1,000 or more monthly with your debit card. The 1.00% APY applies only to the first $10,000, and if you don't meet the requirements, your APY will be 0.25%. If you have more than $10,000 in savings, your balance above that threshold will earn just 0.10% APY.
Investment Options
In addition to its valuable Spend & Save Account, Aspiration also offers customers the chance to invest in the Redwood Fund, a fossil-fuel-free fund that invests in companies that engage in sustainable environmental and employee practices. If you're planning to save for retirement, there's also a Redwood Individual Retirement Account (IRA) that provides the same sustainable investment options.
With both investment accounts, the minimum opening deposit is $10.
The Bottom Line
Aspiration offers some incredible benefits to its customers, especially ones who are intentional with their impact on the environment and want to give their money to socially-conscious and sustainable businesses. The bank incentivizes using your money to do good by spending with and investing in like-minded companies.
Even if you're not particularly excited about the bank's mission, you can still take advantage of its $100 bonus for new customers, its high APY on Aspiration Plus accounts and its cash-back rewards.
Get Started With Aspiration Today
---
Any product or service prices/offers that appear in this article are accurate at time of publish, and are subject to change without notice. Please verify the actual selling price and offer details on the merchant's site before making a purchase.