Axos Rewards Checking: Earn 1.25% APY Without Any Fees
No fees and higher interest mean more money in your pocket.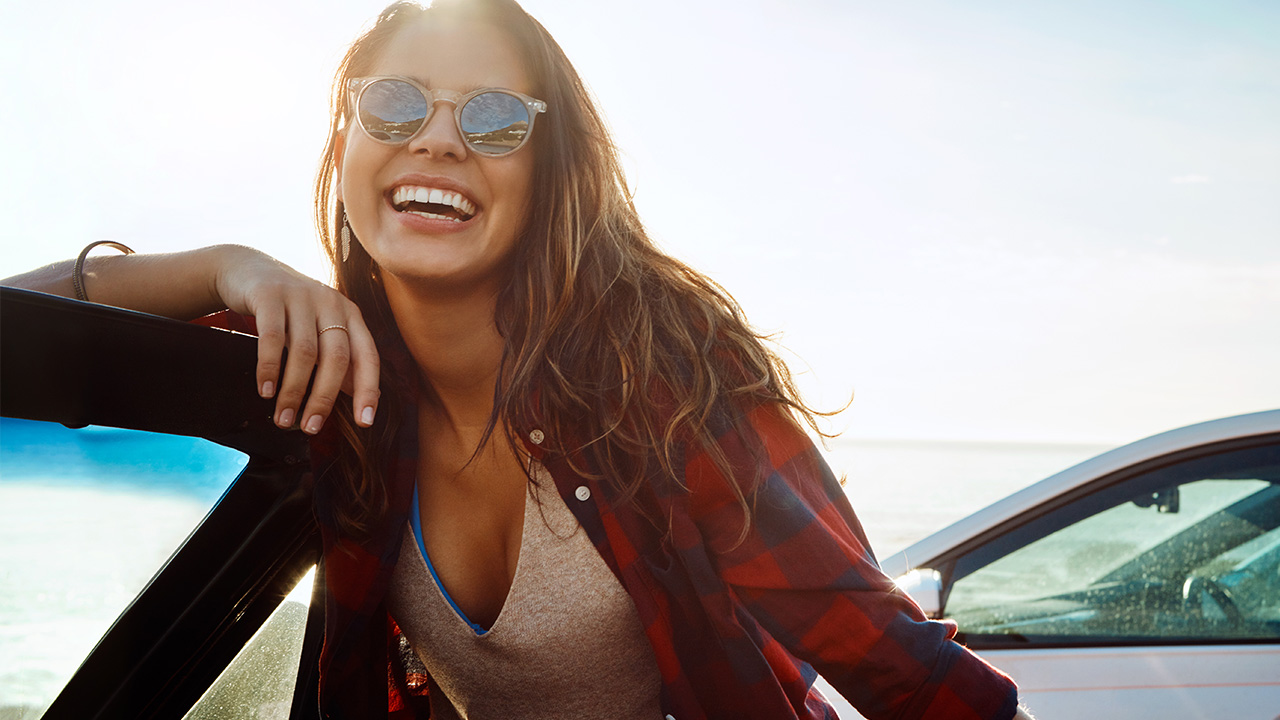 High interest rates are typically reserved for high-yield savings accounts, but in most cases, you won't get much interest with a checking account — and that's if you earn any interest at all. With Axos Bank, however, you'll earn up to a 1.25% annual percentage yield (APY) with its Axos Bank Rewards Checking account. Here's what you need to know to determine if it's a good fit for you.
Axos Bank Review
Axos Bank was formerly Bank of the Internet USA and BofI Federal Bank, one of the first digital banks in the world when it was founded in 1999. The bank has no physical branches but provides all of your banking needs online and through its mobile app.
Because the FDIC-insured bank saves money on the overhead costs associated with brick-and-mortar branches, it can provide higher bank account interest rates to its customers, as well as more fee-free features.
Axos Rewards Checking Features
Axos Bank, Member FDIC, is a leading online bank with several impressive banking products, and its Rewards Checking account is one of them. The bank beats out some of the best high-yield savings accounts with its APY, and you don't have to worry about dealing with pesky fees.
That said, it takes some work to maximize the account's APY, so it's important to understand your banking habits to determine whether it's a good fit for you.
It's also important to keep in mind that the rewards the account's name is referring to aren't cashback like you might expect. There are some bank accounts that offer cashback (and Axos Bank has one), but this one's take on rewards is its high yield.
Generous Average Percentage Yield
This interest-bearing checking account offers up to 1.25% APY, which stacks up well against some of the best high-yield savings accounts. To earn that maximum APY on the account, though, there are three requirements you need to satisfy:
| | |
| --- | --- |
| Tier | APY |
| Receive a monthly direct deposit of $1,000 or more | 0.4166% |
| Use your debit card for a total of 10 transactions of $3 or more per month | 0.4166% |
| Use your debit card for a total of 15 transactions of $3 or more per month | 0.4166% |
| Total APY: | 1.25% |
For each of these tiers you satisfy, you'll get a 0.4166% APY on your balance for the month. This means you'll need to do some legwork to make sure you qualify for the full amount each month. However, if you regularly use a debit card as your primary payment method and you can easily meet the direct deposit requirement with your paychecks, you may not have to keep track.
Average percentage yields (APY) fluctuate as financial institutions adjust their rates with the market. It's one of the primary reasons to shop around for the account that best meets your goals. If you're interested in locking in your money at a specific APY, consider a certificate of deposit (commonly referred to as a CD). The CIT Bank No-Penalty CD is a popular option with risk-averse investors who want flexibility with their savings.
Just make sure you compare CD rates to what you can get with this and other interest-bearing accounts before you pull the trigger on a new account.
No Monthly Fees
In addition to a high interest rate, the account also offers:
No monthly maintenance fee
Unlimited domestic ATM fee reimbursements
No overdraft or non-sufficient fund fees
No monthly minimum balance requirement
It's pretty easy to find other checking accounts with no monthly fee, especially with online banks and credit unions. However, the ATM fee reimbursements and no overdraft and non-sufficient fund fees are impressive, especially considering the account's APY on top of it.
Keep in mind, though, that you will be charged an ATM fee every time you use one — Axos Bank doesn't have in-network ATMs, so they're technically all out-of-network ATMs. But every ATM fee will be reimbursed by the bank, as long as it was incurred in the U.S.
International ATM fees are not reimbursed, but the account still maintains its no-fee status because those fees are charged by the financial institutions that own the ATMs.
Having no overdraft fees is also a huge plus. While more and more online banks are skipping overdraft fees, it's still a major moneymaker for the banking industry.
Minimum Deposit to Open Account
You're required to make a minimum deposit of $50 when you open your account. However, after that, there's no minimum balance requirement.
Benefits and Tools
The account's interest rate and fee structure is its main value proposition, but you'll also get some other important (but standard) banking features:
| | |
| --- | --- |
| Switch Kit | If you're planning to open an account with Axos, you'll get a step-by-step checklist to help you move all of your banking over from your current account. |
| Online Bill Pay | You can set up your monthly bill payments with each lender and utility company individually, or you can manage them all in one place with Axos. |
| Mobile Banking | Download the Axos Bank mobile app and you can manage your account and deposit checks anywhere, anytime. |
| Other Financial Products | In addition to the Rewards Checking account, Axos Bank also offers several other checking accounts, savings and money market accounts, mortgage, auto and personal loans, and even investment management. |
One notable exclusion, though, is that you can't make cash deposits.
Customer Service
Axos Bank has an A+ rating from the Better Business Bureau (BBB), but that doesn't mean the customer service is always stellar. As of May 2021, customer reviews on the bank's BBB profile average 1.09 out of 5 stars.
If you have questions about this or other Axos Bank accounts, you can reach customer service by calling 844-999-2967.
FDIC Insurance
Axos Bank is a Member FDIC bank, which means that if the bank fails, your deposits are insured up to $250,000 per depositor, per ownership category. In other words, if you have a joint account with someone at Axos Bank and another account where you're the sole owner, you're insured up to $250,000 on each account for a total of $500,000.
Online-Only Bank
One thing to keep in mind, though, is that because Axos is an online bank, it doesn't have any physical branches. If you prefer in-person service or the ability to make cash deposits, switching to an online bank may not be appealing to you.
Other Financial Products
Axos Bank is a full-service bank that offers other checking accounts, savings accounts, mortgage loans, personal loans, auto loans and even investment accounts. The bank also offers some banking products for small businesses.
If you want to compare this checking account to the other ones that Axos offers, here's a quick summary of each:
Essential Checking: With the Essential Checking account, you'll get the same no-fee benefits with many of the same features. Instead of interest, though, you'll get your direct deposits up to two days in advance. Read our full review of Essential Checking.
CashBack Checking: This account offers up to 1% cashback on all of your transactions that require a signature. In other words, you won't earn anything if you use your PIN. You can earn up to $2,000 per month, but you must maintain an average daily balance of at least $1,500. If you fall below that, your transactions earn just 0.5%.
High-Yield Money Market: Money market accounts are a hybrid of checking and savings. With this money market account, you'll get a 0.60% APY, regardless of your balance. Although the account offers check-writing privileges and a debit card, you will be limited on how often you can use them. There's a minimum deposit of $1,000 to open the account.
First Checking: If you're looking for a checking account for your child, this account is designed for teenagers between 13 and 17. It offers a 0.25% APY and reimbursed up to $12 in domestic ATM fees every month. It also limits daily transactions, setting up controls for your child's spending.
Golden Checking: This checking account is designed for people ages 55 and older. The interest-bearing account offers a 0.20% APY, up to $8 in domestic ATM fee reimbursements every month and free personal checks. There's a minimum deposit of $50 to open this account.
Take your time to compare these checking accounts, as well as accounts from other banks and credit unions, to find the right option for you.
The Bottom Line: Is Axos Bank Rewards Checking Right for Me?
In this Axos Bank review, we've covered all of the benefits the bank offers with its Rewards Checking account, as well as some of the other financial products the bank offers.
The ability to get your ATM fees reimbursed and to earn a high yield on your balance. It also has no monthly maintenance fee or any other fees, which gives it a big advantage over most competing checking accounts.
But Axos Bank is an online-only bank, so there are some limitations, especially if you use cash regularly.
Before you apply, take some time to compare other banks to make sure you find the best fit for you.
If you want to take advantage of all the features the Axos Rewards Checking account provides, visit Axos Bank's website. You'll need your Social Security number, a valid ID and other personal information to create an online account and submit an application. You'll also need an existing bank account you can use to transfer money to fund your new checking account.
After you open the account, you'll need to change your direct deposit information and all of your recurring charges from your old checking account over to the new one. Make sure you don't forget subscriptions and premiums that occur less frequently, such as auto insurance and annual subscriptions.
Also, consider opening an Axos Bank High-Yield Savings account. The interest rate isn't as good at 0.61% APY, but there are no hoops to jump through to get that rate.
While we work hard on our research, we do not always provide a complete listing of all available offers from credit-card companies and banks. And because offers can change, we cannot guarantee that our information will always be up to date, so we encourage you to verify all the terms and conditions of any financial product before you apply.