The Ink Business Preferred Credit Card Has an Unbeatable 100,000-Point Bonus Offer
Now is the time for small-business owners, freelancers and sole proprietors to apply for this top-tier Ink card.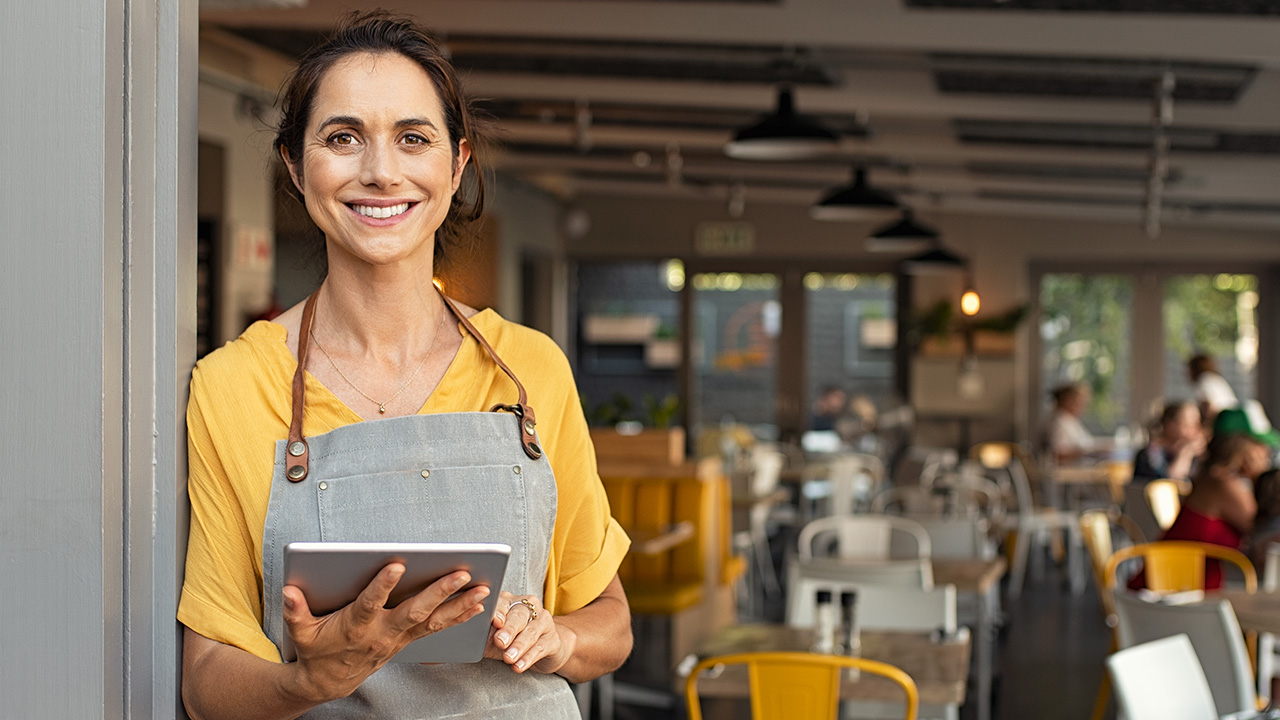 As a business owner, you're probably always on the lookout for ways to optimize your company's necessary spending. One of the best ways is by utilizing a small business credit card that offers both protections on your purchases and rewards for the things you buy every day. The Ink Business Preferred℠ Credit Card is part of a suite of business cards offered by Chase. And it's among our favorite credit products for small business owners and freelancers alike.
If you're a business owner who travels a lot for work or pleasure, the Ink Business Preferred℠ Credit Card is an ideal choice. It offers a whopping 100,000 bonus points after you spend $15,000 in the first three months — with the card's 25% bonus on travel booked through Chase, that's worth $1,250. But you could potentially get more through one of the bank's transfer partners.
You can earn 3x points on your first $150,000 spent in combined purchases on travel, shipping purchases, internet, cable and phone services, and on advertising purchases made with social media sites and search engines on each account's anniversary year. Plus, 1x point per dollar spent on all other purchases.
Card Details
There's little question about it: You almost always need a business credit card if you are running your own small company. This product lets you track and manage your small business' spending while keeping it separate from personal expenses. It allows you to give safe purchase power to employees through authorized user cards. And you'll also enjoy protection on the products and services you buy, all while earning rewards on all of your spending.
One such option is the Chase Ink Business Preferred Credit Card, a product designed for small businesses that want to maximize rewards and enjoy a host of card benefits, all for a low annual fee. Here's an in-depth look at this business credit card and how it might help you better optimize your own company's spending.
Purchase Benefits
One of the biggest benefits of using a credit card for your business spending, versus checks or debit cards, is the protection that a credit card can provide. The Ink Business Preferred card comes with a number of purchase protection benefits that can protect you and your business. These include:
| | |
| --- | --- |
| Purchase Protections | For up to 120 days, your purchases are protected against damage or theft. Eligible claims are limited to $10,000 per event and $50,000 per account. |
| Extended Warranty Protection | Eligible manufacturer warranties on items you purchase with your Ink Business card will be extended by an additional year. |
| Cell Phone Protection | Pay your monthly cell phone bill with your Ink Business Preferred card and you (along with all employees listed on your statement) will be protected against cell phone theft or damage. Get up to $600 with each claim (a $100 deductible per claim may apply), for a maximum of three claims per year. |
Travel Benefits
Unlike the other two Ink Business cards, you can use this card to transfer your rewards directly to airline miles and hotel points. Travelers may also like this card's cell phone protection policy that will cover up to $600 per claim. The rewards you earn from the Ink Business Preferred Card can be transferred to 10 different airline partners including United, Southwest, Virgin Atlantic, Singapore and British Airways, as well as hotel partners Hyatt, Hilton and Marriott.
| | |
| --- | --- |
| Rental Car Coverage | When renting a car for business purposes, you'll get primary coverage against theft or damage in the U.S. and abroad. |
| Trip Cancellation and Trip Interruption Coverage | If your trip is canceled or has to be cut short for a covered reason, Chase will reimburse you up to $5,000 per person (with a $10,000 maximum per trip) for prepaid and non-refundable travel expenses. |
Rewards Rate
It takes considerable spending to keep a business running, whether you're buying supplies, traveling to meet with clients or paying for office necessities like phone and internet. If you have to spend anyway, why not rack up rewards on those purchases as you go?
With the Chase Ink Business Preferred card, you'll earn 3x points on the first $150,000 of combined spending in a number of key business categories. These include:
Travel (eligible airfare, hotel stays, rental cars and more)
Shipping purchases
Telecommunication (such as your cell phone, office phone, internet and/or cable bills)
Marketing and advertising purchases (through social media sites and search engines)
Once you pass the $150,000 annual spending limit, you'll still earn rewards on these purchases… it'll just drop to a rate of one point per dollar spent, instead of three.
For all business spending outside of those categories listed above, you'll earn 1x points per dollar with no limit.
Redeeming Points
You have many different options when it comes to redeeming the rewards that you earn from your Ink Preferred Business card each year.
If you want to maximize your points balance, you can book travel through the Chase Ultimate Rewards portal. There, your points are worth an additional 25% toward flights, hotel stays, cruises and more. You can also transfer your points directly to a number of Chase travel partner programs, like airlines and hotel chains.
If travel isn't your thing, your earned points can also be used toward statement credits, gift cards and more. The value of your points will vary depending on the redemption method chosen, and they never expire as long as your account is open and in good standing.
Sign-Up Bonus
Earlier this month, Chase introduced a brand new sign-up bonus offer for the Ink Business Preferred Credit Card. Now, you can earn 100,000 bonus points when you spend $15,000 within the first three months of opening your new account.
When redeemed for travel through the Chase Ultimate Rewards portal, those points hold a value of $1,250.
Annual Fee
The Chase Ink Business Preferred Credit Card comes with an annual fee of $95. This fee includes extra cards for authorized users, such as employees, at no additional charge.
Unlike some other business credit cards, the annual fee for the Ink Business Preferred card is not waived the first year.
Bottom Line: Chase Ink Business Preferred Review
There are many benefits to carrying a business credit card, especially one that offers certain purchase protections and rewards. However, the Chase Ink Business Preferred Credit Card is even more ideal for those who will really maximize the rewards offered.
For businesses that are primarily web-based, utilizing certain social media and search engine tools is a large part of the budget. In fact, with at least 59% of small businesses using social media channels as their primary marketing platform — with an average spend of $400/month — it's easy to see how quickly the rewards will add up.
After all, the Ink Business Preferred offers 3x points on every dollar spent marketing your company, in addition to three points per dollar for telecommunication expenses.
It's important to separate your small business expenses from your personal spending. By choosing the right business credit card, you can also ensure that your purchases are protected, company spending is tracked, and your business is rewarded for every single dollar spent… all for an annual fee below $100.

While we work hard on our research, we do not always provide a complete listing of all available offers from credit-card companies and banks. And because offers can change, we cannot guarantee that our information will always be up to date, so we encourage you to verify all the terms and conditions of any financial product before you apply.