CIT Bank Money Market Account Offers a 1.40% APY, No Fees and Secure Banking
Grow your savings account and emergency funds faster with CIT Bank's money market offer.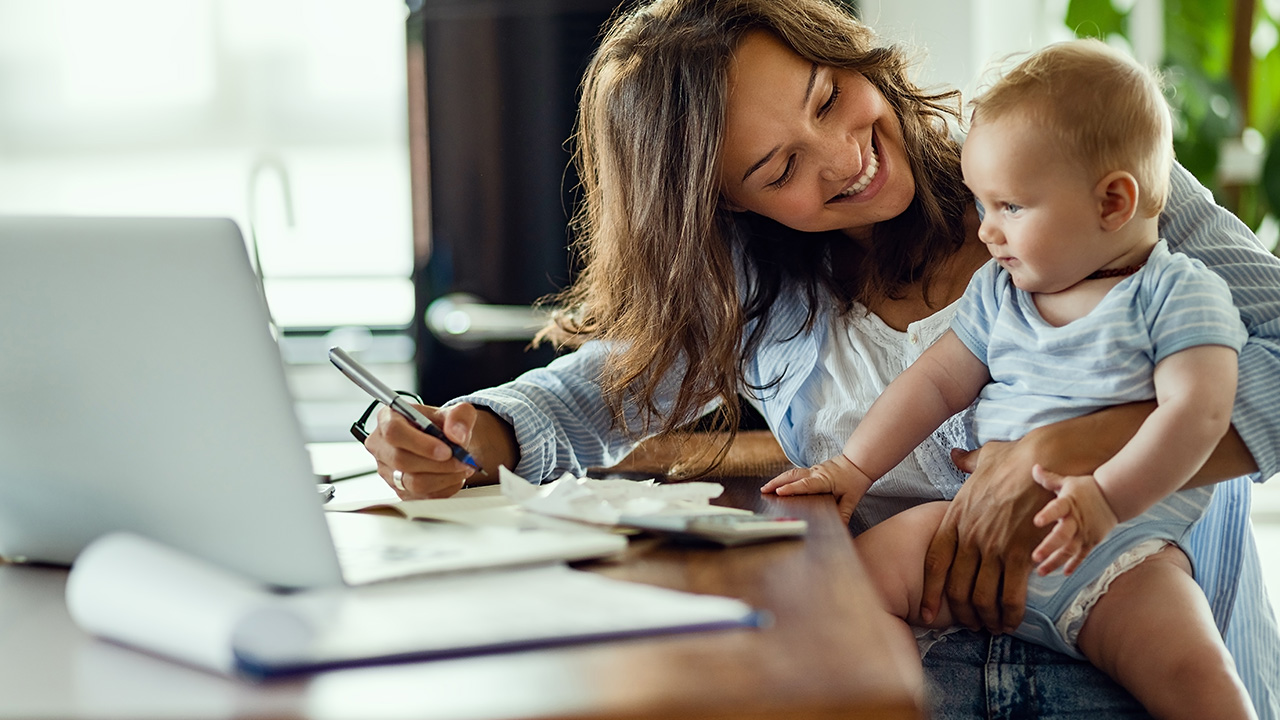 The CIT Bank Money Market account helps you save up emergency funds while gaining interest on your account. The CIT Money Market APY is 1.40%, much higher than that of your average checking or savings account.
CIT Bank Money Market Account Offer
The CIT Money Market Account, which is FDIC insured, allows you to fulfill your savings goals and make your money work for you.
The account is a hybrid between a savings and a checking account. It lets you save money and withdraw and transfer your money at the same time. With a minimum opening deposit threshold of $100, you can easily open an account for short or long term savings while earning interest on your entire daily balance. The CIT Money Market APY of 1.40% is compounded daily, paid monthly and 15 times higher than the national APY.
Note that APY rates will fluctuate with the market. To lock in your savings at an APY, consider either CIT Banks' No-Penalty CD or 1-Year Term CD.
How to Access Money
You can quickly and easily access your funds in your CIT Money Market Account through your desktop or the CIT Bank mobile app 24 hours a day, seven days a week. With the app, you can deposit checks and make transfers.
However, you're limited to six transactions – aka withdrawals and transfers – per statement cycle. If you make more than six transactions, you will be subject to an excessive transaction fee of $10 per transaction, which is assessed from the first transaction. There's a $50 monthly cap.
If you overdraft, you'll be charged a $50 fee. An outgoing wire fee for domestic transactions only will cost $10 fee for an account with a daily average balance of less than $25,000, and $0 for balances of more than $25,000. There are no monthly service fees.
How to Open an Account
To open a CIT Money Market Account fill out their online form, which should only take about 10 minutes.
Provide banking details. Visit the homepage and tap "Open an Account." State whether you're a new customer, you already have a CIT bank account or you're resuming your application. You'll have to provide CIT with your primary home address and email address, your phone number and your Social Security number.
Fund your account. Transfer the $100 minimum opening balance through EFT, mail-in check or wire.
Email confirmation. When your account is open, you'll receive an email confirmation
Money Market Account vs. Money Market Fund
Keep in mind that a money market account is not the same as a money market fund. The latter is an investment that is not FDIC insured and has a fluctuating rate of return, while the former is FDIC insured and has a locked-in interest rate.
Compare CIT Savings Products
Should You Open a CIT Money Market Account?
You'll know the CIT Money Market Account is right for you if you err on the side of caution when it comes to your money. You're not someone who likes to pursue stocks and bonds or other uncertain means of investing. Instead, you like to know that when you're ready to withdraw your money, it will have gained a certain amount of interest automatically.
This account is ideal if you have a savings goal. For instance, you may want to build an emergency savings account, save up to buy a home or pay off some medical debt. Maybe you have a home improvement project or a big trip coming up. Park your money in the CIT Money Market Account, and at the moment you need your money, it'll be there for you.
CIT Money Market Review
The CIT Money Market APY is 1.40%, which is higher than many savings accounts. You know your money is safe and secure in this account, and as long as you don't exceed the six transactions per statement cycle, you won't pay any fees. If you're saving up for an emergency fund, a house or some other goal, the CIT Money Market account is going to be the perfect place to keep your money.
We want to make sure you get the best deal! Our editors strive to ensure that the information in this article is accurate as of the date published, but please keep in mind that offers can change. We encourage you to verify all terms and conditions of any financial product before you apply. Also, please remember this content wasn't provided, reviewed or endorsed by any company mentioned in this article.
---
Any product or service prices/offers that appear in this article are accurate at time of publish, and are subject to change without notice. Please verify the actual selling price and offer details on the merchant's site before making a purchase.