Credible Can Help You Save Money By Refinancing Student Loans Amid Historic Low Interest Rates
Refinancing student loans can lead to a lower interest rate, which could save you hundreds or thousands of dollars over time.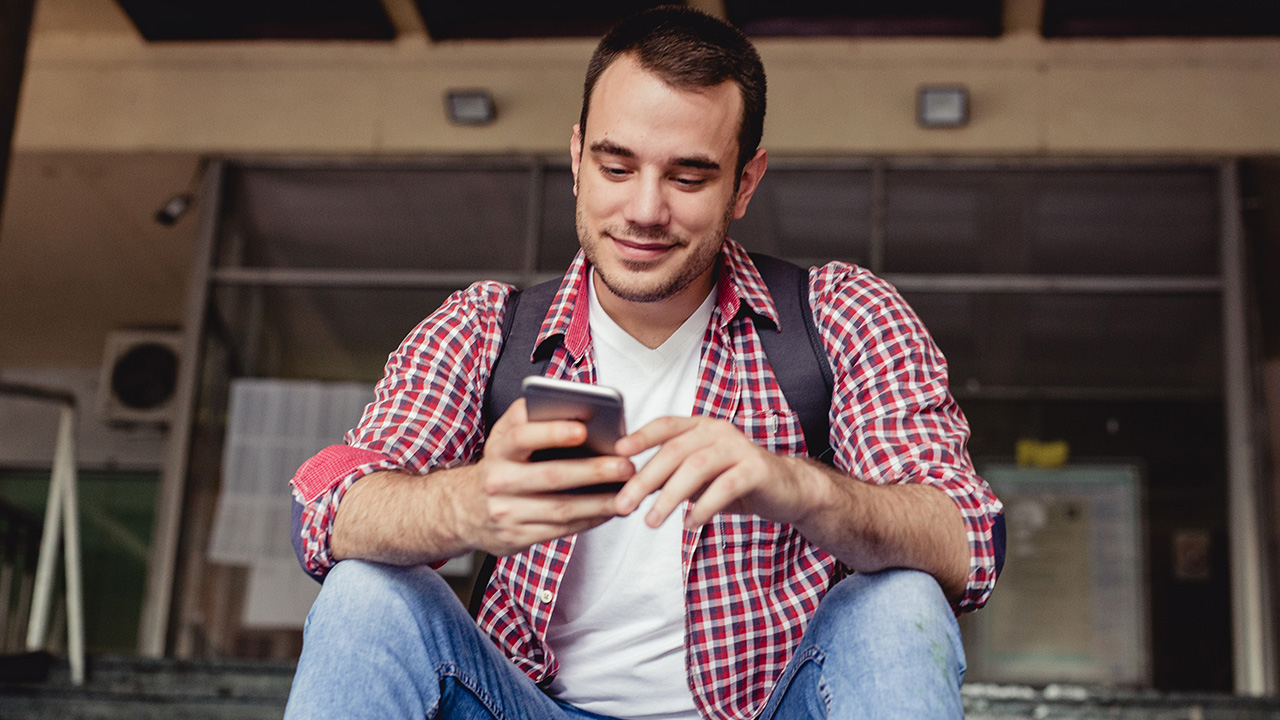 If you're looking to save money on your student loans, refinancing could make sense for you. Credible is a top-rated site for student loan borrowers looking to compare refinancing rates to land the best possible deal. Student loans can take up a big chunk of your monthly income. Here's how you can save on your student loans by refinancing with Credible.
Why Refinance With Credible
Credible earns top ratings for student loan refinancing for several reasons. It's one of the only places you can go to compare rates from multiple different student lenders with one application. There are some other perks of using Credible over applying directly with one or two student loan companies.
When you get your rates, you will see rates from up to 10 different lenders that Credible works with. Credible only partners with high-quality lenders. Using the rate comparison for your specific borrowing needs, you can rest easy that you found a competitive interest rate. After reviewing, you can continue on with the lender that offers the best deal for your loans.
| | | | |
| --- | --- | --- | --- |
| Lender | Rates (APR)† | Loan Term | Eligible Degrees |
| Advantage Education Loans | Fixed: 4.54% | 10, 15, 20 years | Undergrad and Graduate |
| Brazos | Fixed: 2.49% Variable: 1.92% | 5, 7, 10, 15, 20 years | Undergrad and Graduate |
| Citizens Bank | Fixed: 2.99% Variable: 1.99% | 5, 7, 10, 15, 20 years | Undergrad and Graduate |
| College Ave | Fixed: 3.74% Variable: 3.64% | 5-20 years | Undergrad and Graduate |
| ELFI | Fixed: 2.79% Variable: 2.39% | 5, 7, 10, 15, 20 years | Undergrad and Graduate |
| MEFA | Fixed: 3.65% Variable: 3.65% | 7. 10, 15 years | Undergrad and Graduate |
| PenFed | Fixed: 2.99% Variable: 2.25% | 5,8,12,15 years | Undergrad and Graduate |
| RISLA | Fixed: 3.49% | 5, 10, 15 years | Undergrad and Graduate |
| SoFi | Fixed: 2.99% Variable: 2.25% | 5, 7, 10, 15, 20 years | Undergrad and Graduate |
† Slickdeals updates average percentage yields periodically. These APRs are accurate as of Oct.20, 2020.
Does Checking for New Student Loan Rates Impact Credit Score?
First, checking refinance interest rates with Credible doesn't impact your credit score. Credible uses a "soft inquiry" on your credit, which is invisible to other lenders and doesn't influence your credit score. That's contrary to most applications that use a "hard inquiry," which does show up for other lenders and slightly lowers your credit score for up to two years.
How Long Does It Take to Get My Student Loan Refinancing Rates?
The entire process is quick and easy. It takes about two minutes to get your no-obligation results. Because refinancing with Credible doesn't impact your credit score and there is no obligation, there's little to lose by comparing your rates, particularly if you have private student loans.
How to Refinance Student Loans With Credible
Refinancing your loans with Credible is easier than filling out the FAFSA. Here are the steps to follow if you're interested in refinancing:
Visit Credible: Start by pointing your browser to Credible.com and clicking the button for Student Loan Refinancing. Credible offers other products and resources for student loans, personal loans, mortgage loans, mortgage refinancing and credit cards.
Create an account: You can sign up with your Google account in just a couple of clicks or create an account with any email address. Credible uses very strong security measures to keep your information safe.
Enter your personal and loan information: Once you're logged in, you will complete a brief application that asks for your personal information, financial information, and loan details to give you an accurate quote.
Review your personalized results: When you complete the form, Credible will connect to its partner lenders to get real, personalized student loan offers just for you. Take the time to understand your options and any costs involved in refinancing your student loan or student loans.
Choose the best loan: Once you're confident you have the best student loan refinance option in front of you, click the link to continue to the lender's website to complete the full application.
Credible doesn't issue any student loans itself. Instead, it gives you rates from partner lenders who fund the loans. Credible's application process takes the work out of shopping around, and they don't charge any extra to do it.
What You Need to Refinance Your Student Loan
To start the process, you'll need some important personal and financial information. That includes your contact information (name, address and phone number), identifying information (Social Security number), financial information (income) and details about your existing student loans.
As of this writing, you'll need a credit score of at least 650 to qualify. Credible and its partners look at your income, monthly debt obligations and other credit factors when approving a student loan refinance application.
Also, remember that if you're refinancing federal student loans, you could give up some potentially valuable benefits. Make sure you understand the difference between federal and private student loans so you can avoid any costly mistakes, like giving up income-driven repayment and student loan forgiveness plan options.
If you're confident that refinancing is the right choice, however, Credible is an excellent place to get started. Head to Credible today to find your no-obligation refinance rate. It only takes about two minutes and could save you thousands of dollars. That's a slick deal if we've ever seen one!
Get Your Refinancing Rates Today
---
Related Financial Offers
Whether you're interested in scoring one of our best bank bonuses and promotions or discovering how your online spending can fund a loved one's college education, Slickdeals is here to help you uncover the best personal finance deals around. Here are just a few of our most-popular articles. If you'd like more unique ways to save and earn money, visit our personal finance hub today.
>> Best Money Market Accounts Right Now
>> Best High-Yield Savings Accounts
>> Best Balance Transfer Credit Cards
>> Best Credit Card Sign-Up Bonuses
>> HSBC Direct Savings Account Bonus
>> Chase Sapphire Preferred: 60,000-Point Welcome Bonus
>> Chase Sapphire Reserve: First 14 Hidden Benefits to Use
We want to make sure you get the best deal! Our editors strive to ensure that the information in this article is accurate as of the date published, but please keep in mind that offers can change. We encourage you to verify all terms and conditions of any financial product before you apply. Also, please remember this content wasn't provided, reviewed or endorsed by any company mentioned in this article.
---
Any product or service prices/offers that appear in this article are accurate at time of publish, and are subject to change without notice. Please verify the actual selling price and offer details on the merchant's site before making a purchase.