M1 Finance Bonus: Earn up to $2,500 on New Account Balance Transfers
If your investment strategy includes fractional shares and low-cost ETFs, you'll be hard pressed to find a better investment tool than M1 Finance.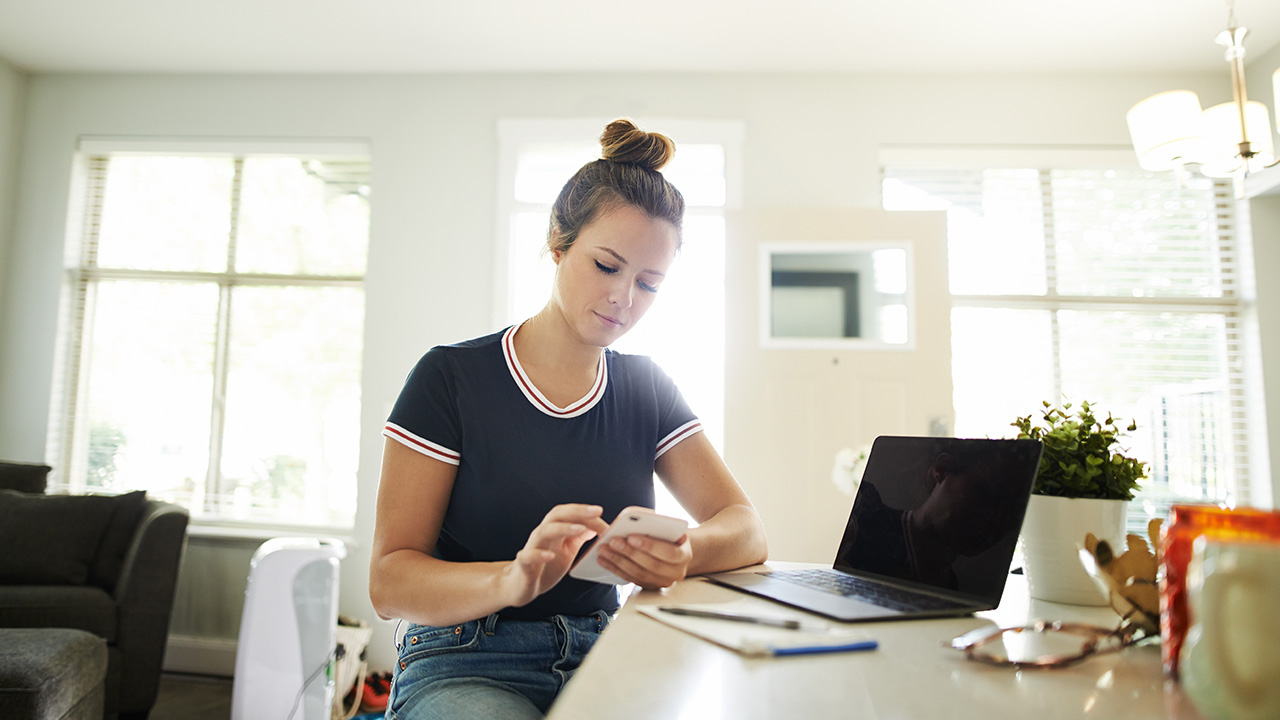 Many investors avoid individual stocks because they are difficult to diversify and trading costs can eat into profits. M1 Finance allows clients to purchase fractional shares of over 6,000 options so you can diversify even with a small investment. You can open an M1 Roth IRA, Traditional IRA or brokerage account to meet your needs. There are no M1 Finance fees on trades, so all profits are yours to keep.
Summary
Investment platform with no maintenance or trading fees
Purchase fractional shares from over 6,000 stocks and ETFs
Can be used as a brokerage, retirement, or trust account
Pros
Open account with $100
Purchase fractional shares starting with $1
Dynamic rebalancing returns portfolio to ideal weighting
Shares sold in order to reduce tax liability
Includes checking account with no fees
Customers may borrow against portfolio
M1 Plus upgrade offers additional benefits for a reasonable fee
Cons
Shares are sold during a trading window, which may affect sales price
Accounts with less than $20 and no activity may be charged a fee
No access to financial advisors
No online chat to speak with customer service
Table of Contents
What Is Unique About M1 Finance?
M1 Finance is unique because it allows investors to buy fractional shares and diversify their portfolio, even with a small investment. You can open your account with as little as $100.
Investors can buy shares of stock with as little as $1, which makes diversifying your portfolio simple. Additionally, M1 Finance can automatically invest in your portfolio when your cash balance reaches $25.
As you continue to add money to your account, M1 Finance uses dynamic rebalancing. This means that future contributions are made to restore your account to the portfolio distribution you've set.
When it comes time to sell, M1 Invest uses a "lot allocation strategy" to help investors reduce taxes. Shares are sold in the following order to lower your tax liability:
Losses to offset future gains
Long-term gains
Short-term gains
Once your account is funded, you can also refer your friends and earn $10 for each friend that opens an account.
Which Stocks and ETFs Can I Invest in with M1?
Whether you have an M1 Roth IRA, Traditional IRA or Brokerage account, you can invest in more than 6,000 stocks and funds to build your portfolio.
Automated Portfolios
If you don't want to choose stocks or ETFs yourself, there are nearly 100 professionally-designed portfolios to choose from. These portfolios are designed to meet a range of financial goals, investment objectives and risk tolerances.
Trading Windows
M1 Finance makes all trades one or two times per day. The morning and afternoon trade windows keep costs low for all clients. All changes requested before 10 a.m. Eastern are generally made the same business day during the morning trade window.
An afternoon trade window is for requests made between 10 a.m. and 3 p.m. Eastern. M1 Plus members may trade during either daily window. The M1 Plus members with $25,000 or more in their accounts may trade in both windows.
Manage and Grow Your Money With Two M1 Finance Account Types
When you open an M1 Finance account, there are two account types to choose from: Basic and M1 Plus. Both accounts use intelligent automation to invest in a portfolio of stocks and ETFs for free. However, the M1 Plus Account offers additional benefits with lower borrowing costs and higher rewards.
Basic M1 Account M1 Plus Account
Basic M1 Account
M1 Plus Account
Investing
Invest for free
Invest in morning, afternoon, or both for free
Borrowing
3.50%
2.00%
Spend

No monthly fees
No interest
No cash back
1 ATM reimbursement/mo

$125 annual fee
1% interest
1% cash back
4 ATM reimbursements/mo
Additional Account Types Available With M1 Finance
With M1 Finance, you can choose from a variety of account types to meet your specific investment goals. These account types include:
Individual
Joint
Retirement
Trust
M1 Roth IRA and Other Retirement Accounts
If you want the benefit of tax-deferred retirement accounts, M1 Finance has you covered. Yes, you can open an M1 Roth IRA, Traditional IRA or SEP-IRA account.
M1 Finance Bonus
Although M1 only requires $100 to open an account, investors who have more money can qualify for M1 Finance's introductory transfer bonus. The M1 bonus offers up to $2,500 when you transfer your investments from another brokerage account within 60 days. Here's how the tiered bonus works:
| | |
| --- | --- |
| M1 Bonus | Transfer Amount |
| $250 | $100,000 – $250,000 |
| $500 | $250,001 – $500,000 |
| $1,000 | $500,001 – $1 million |
| $2,500 | more than $1 million |
M1 Finance Fees
M1 Finance was designed with clients in mind. There are no M1 Finance fees for trading in stocks or ETFs. Additionally, there are no M1 Finance management fees either.
Clients who upgrade to an M1 Plus Account are charged $125 per year. This annual fee provides a higher rate of interest on your checking account, 1% cash back on debit card purchases and reimburses up to four ATM fees per month. Additionally, you'll receive a lower rate of interest on your line of credit from M1 Finance.
Most importantly, M1 Plus clients have additional trading windows to buy or sell their investments each day.
M1 Finance Benefits and Tools
Clients have more than just M1 Roth IRA, Traditional IRA or brokerage accounts to choose from with M1 Finance. Your account includes a checking account and the ability to borrow a portion of your investment account.
M1 Spend Checking Account
Your M1 Spend checking account can replace your existing checking account. You can direct deposit your paycheck, transfer money between accounts or make purchases with the complimentary ATM debit card.
The basic checking account has no annual fee and includes one covered ATM fee each month. It does not earn interest or cash back on debit card purchases.
When you upgrade to M1 Plus, your M1 Spend account also receives an upgrade. It now receives 1% APY on your balances and 1% cash back on debit card purchases. Plus, up to four foreign ATM charges are reimbursed each month. Keep in mind, that APY can change over time. So be sure to double check all APY offers.
All M1 Spend checking accounts integrate with your investment accounts, have FDIC insurance up to $250,000 and have no minimum balance requirements
Borrow up to 35% of Your Account Value
You can borrow up to 35% of your portfolio's value at a relatively low-interest rate with a margin loan. The base rate is 3.5% for Basic M1 accounts and 2% for M1 Plus accounts. There is no paperwork, no payment schedule and you can get the money is less than 10 seconds. These margin loans can be used for anything, including paying off debt, a large expense or adding leverage to your portfolio.
Keep in mind that margin loan interest rates are variable, can be called if your portfolio value declines and can magnify losses if you buy additional investments.
How to Open an M1 Finance Account
You can open your M1 Finance account online or through the mobile app (Apple, Android).
To start, you provide your email address and create a password.
Then you'll create your "pie" of investments from the more than 6,000 stocks and professionally-designed portfolios. The investments are equally weighted initially, but you can adjust those percentages to your liking.
You'll verify your identity through your phone and provide personal information including your Social Security Number and date of birth. M1 Finance also asks a short series of questions to create your financial and investment profile.
Then you'll link your bank account automatically through Plaid or by manually entering your account and routing numbers. At that point, you'll fund your account.
While we work hard on our research, we do not always provide a complete listing of all available offers from credit-card companies and banks. And because offers can change, we cannot guarantee that our information will always be up to date, so we encourage you to verify all the terms and conditions of any financial product before you apply.