Review: Dell's 27 Gaming Monitor Combines Speed and Color Accuracy in a Mature Package
Gaming and productivity in one – the latest IPS gaming panel from Dell impresses.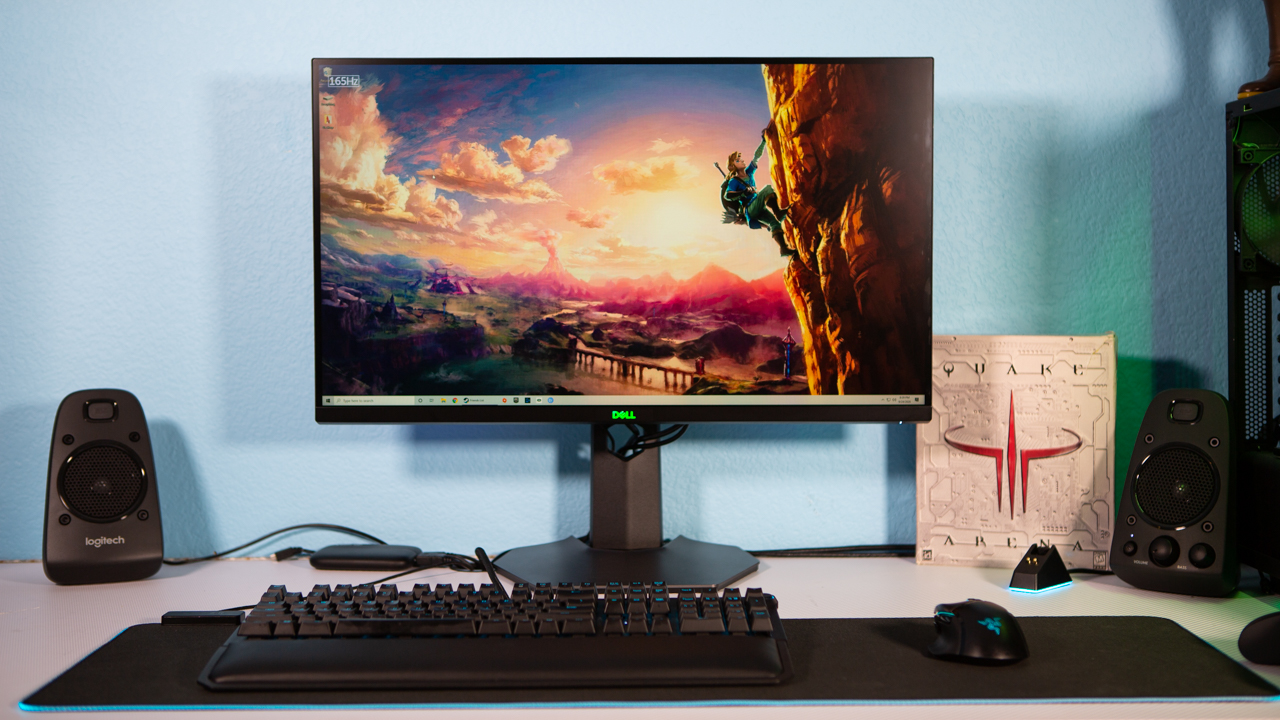 Could we be approaching a future where there's no distinction between gaming monitors and productivity monitors? You used to have to choose between speed and image quality, but as Dell's latest 27-inch gaming monitor demonstrates, it's possible to simply have both.
I mean, here we have a panel with lightning fast response times and ultra high refresh rates, that also boasts excellent color delivery and contrast. Sure, there are ultra-high-end productivity screens that deliver perfect 10-bit color (this one is 8-bit), but that will only matter to the most elite of professional creators.
For the vast majority of us, the thing that separates a gaming monitor from a "normal" one is price. Gaming screens pack performance components that bump up the sticker price, and this is a mid-to-high end screen with a price tag of $569,99. But is it worth it? Absolutely.
Shop the Dell 27 Gaming Monitor
Dell 27 Gaming Monitor (S2721DGF) Technical Specifications
2560×1440 resolution
IPS panel type
165Hz refresh rate
AMD FreeSync Premium Pro with G-Sync Compatible Certified
1ms GtG pixel response
98% DCI-P3 color coverage
1000:1 Contrast ratio
DisplayHDR 400 Certified (around 400 nits peak brightness)
2xHDMI 2.0, DisplayPort 1.4, 4xUSB 3.0, Headphone port, Audio Line out port
An Unintrusive Design for any Desk Space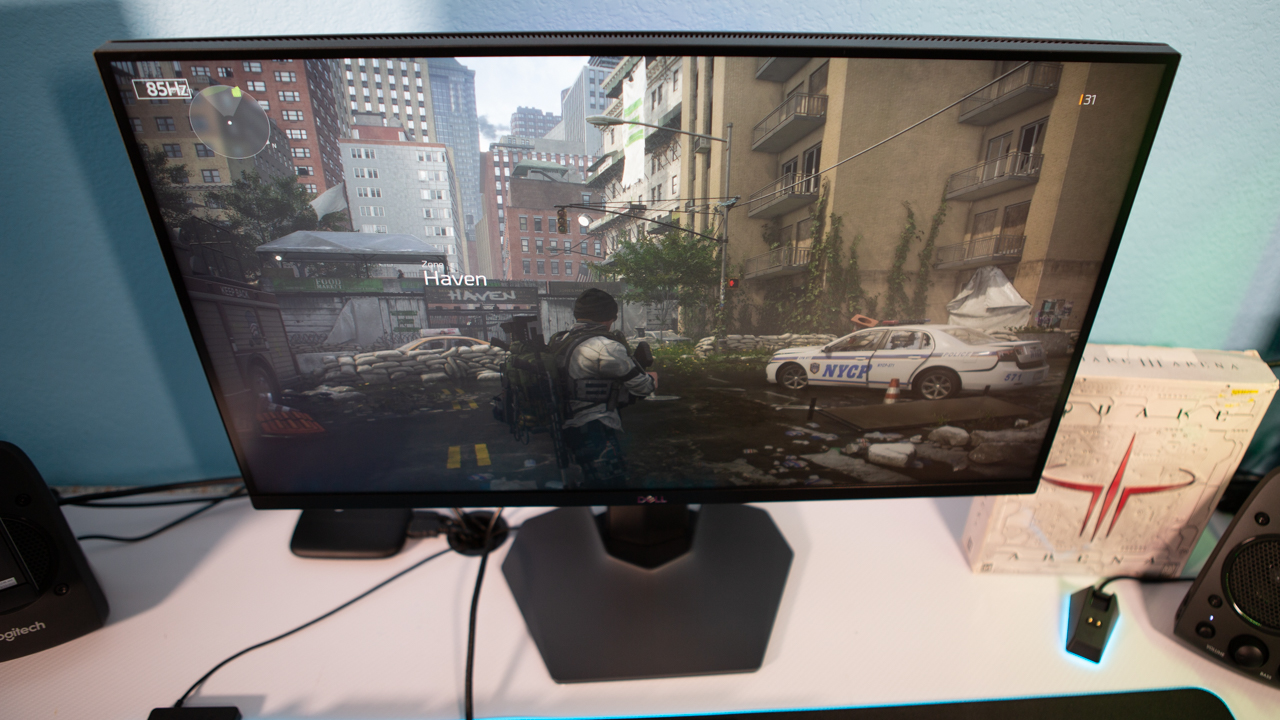 Dell's flagship 27-inch gaming monitor gets stronger and more impressive with each iteration. And this year's model sees a slew of changes and improvements that cement it as one of the best options on the market.
Let's start off with design. While the gaming market continues to push obnoxious base dimensions and silly rear chassis design, Dell continues down the path of a more subdued design aesthetic. And it's all the better for it.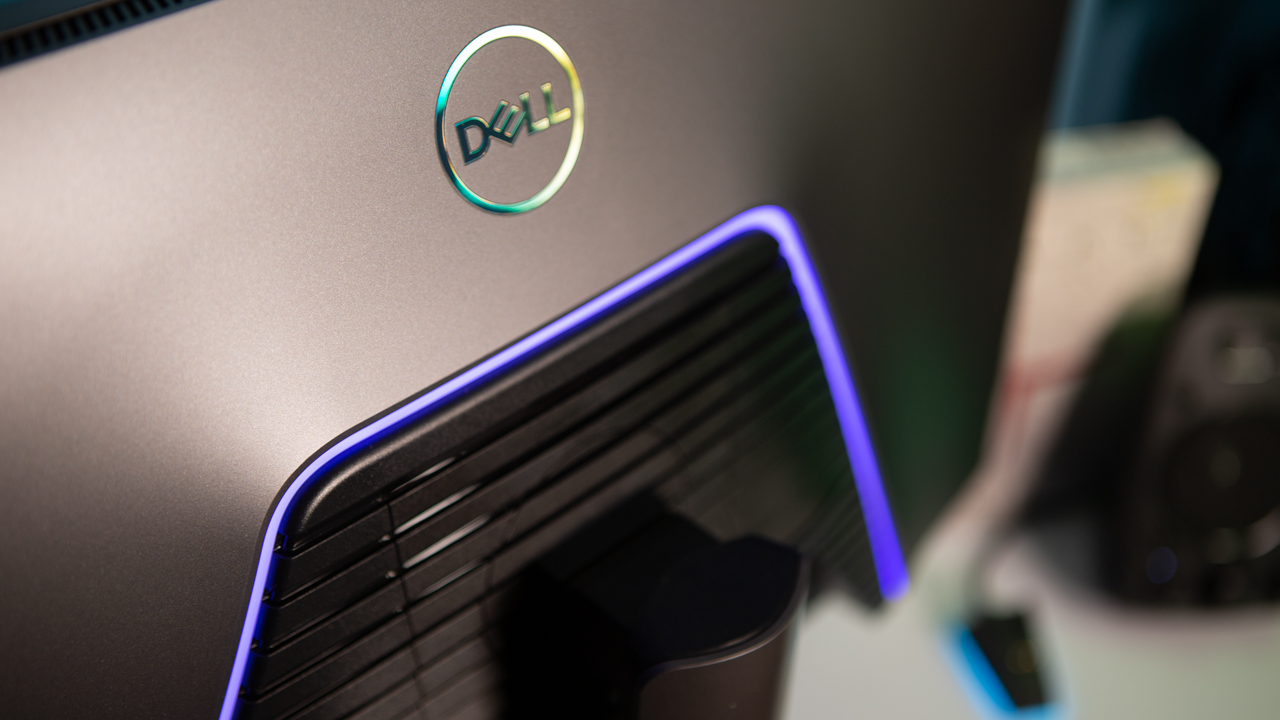 Switching from my four-year-old Acer Predator screen to the Dell 27 Gaming Monitor for this review got me access to at least six inches of desk space I never knew I had. Dell's latest base design is clean and compact, yet still angular enough to look pretty cool.
The stand itself supports all the tilt, swivel and elevation adjustments you should ever need. And with only one subtle blue beam of light on the back, you don't have to worry about your money being wasted on pointless rearward frills.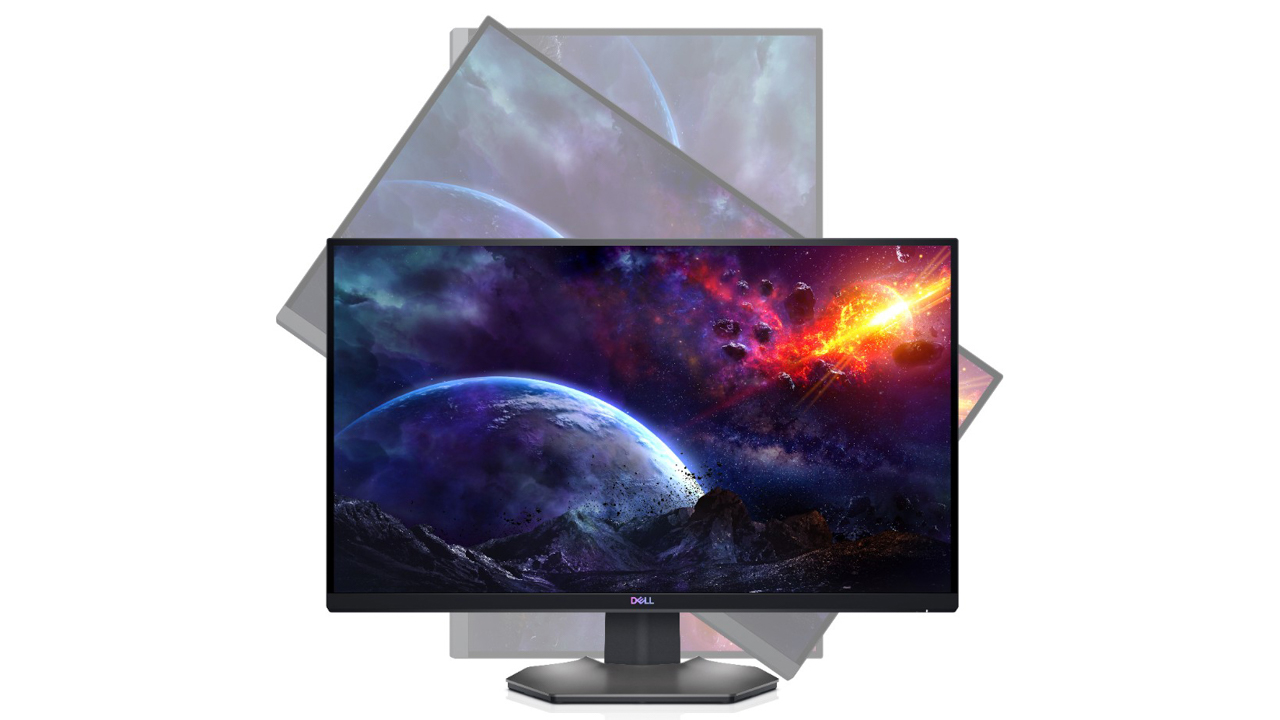 The three-sided ultra-thin bezel is the new standard these days and excellent if you want to line up multiple of these screens side-by-side. And if you tend to make extensive use of monitor IO ports, you'll be pleased with the four USB ports, two audio outs and both HDMI and DisplayPort options packed onto its lower edge.
Performance Without Compromise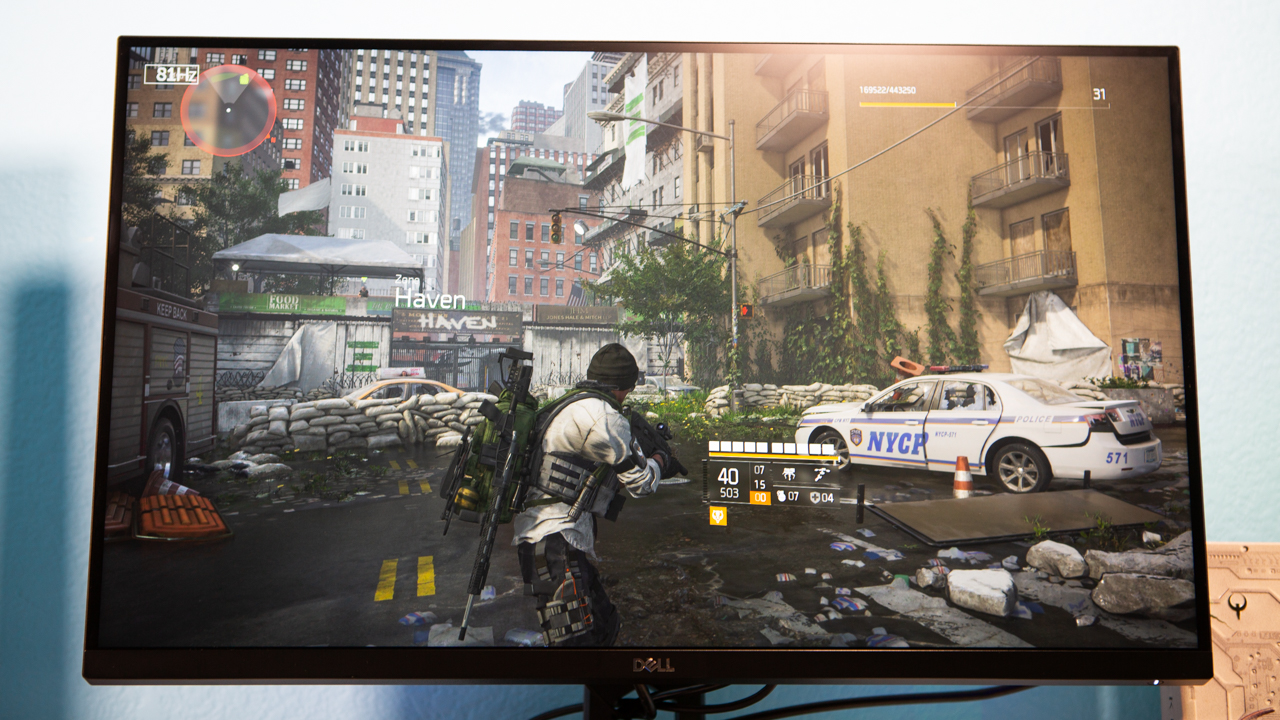 Performance has also been refined for the 2020 model. IPS type panels, which previously lacked in the response time department, have really matured to the point where they perform every bit as good as a gaming monitor should. The result is excellent image quality in a panel that also screams along at 165Hz, with a grey-to-grey (GtG) pixel response time of just 1ms. A couple of years ago, such specs in an IPS monitor were not possible.
Of course, IPS tech also means excellent color delivery. A 98% DCI-P3 rating, estimated 1000:1 contrast ratio and a respectable peak brightness of 400 nits means that, not only do games look great, but this screen also has the credentials to handle creativity tasks, as well. So now, if you're a gamer that also partakes in a spot of photography or video editing, you can have one screen that handles both excellently.
To get the most of the 400 nits of brightness, the panel also supports HDR400. Games that throw an HDR signal to it prompt the screen to automatically activate its HDR mode. It, like other gaming monitors, doesn't quite live up to the 1000+ nits of HDR spectacle that TVs are capable of, but when you're just two feet away from the display, I'd argue that HDR400 is still effective at making the highlights pop. I certainly noticed it while blasting enemies in the sun-drenched streets of Washington D.C. in The Division 2.
Conversely, if you suffer with eye strain when focused on a bright display for hours on end, Dell included its ComfortView mode that greatly reduces blue light, improving eye comfort.
Special Features Just for Gamers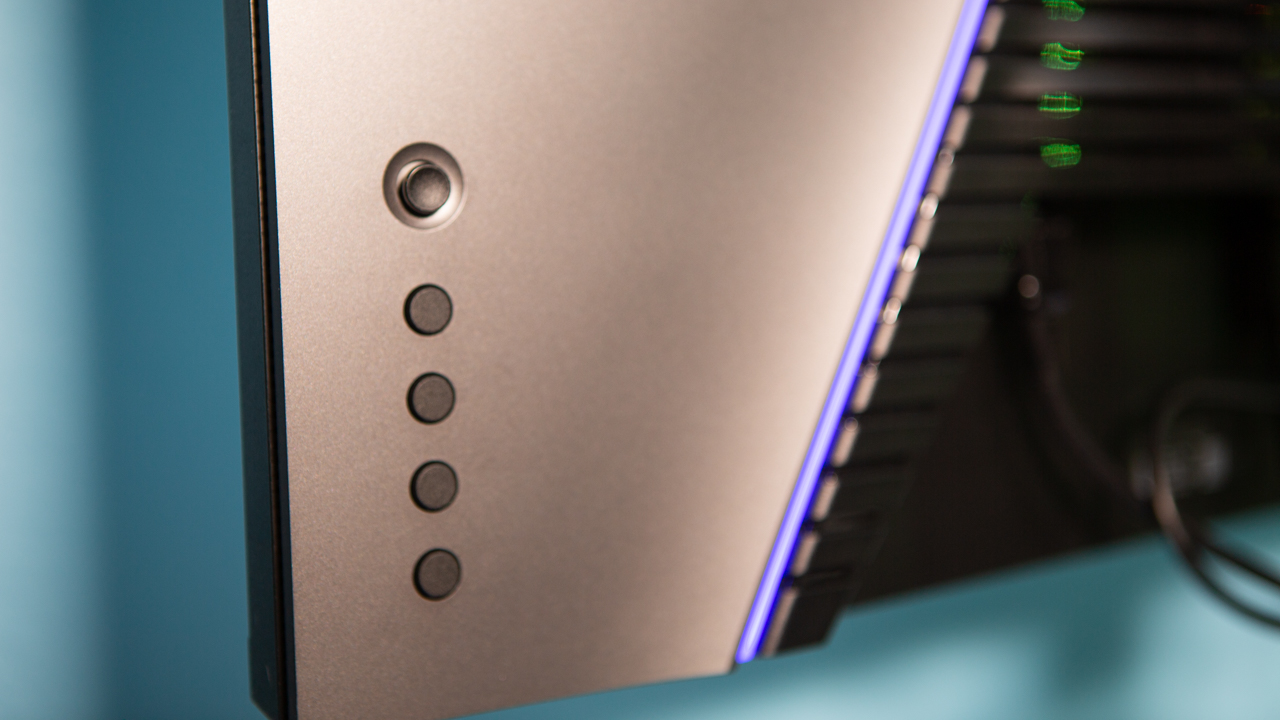 That 165Hz refresh rate has become essential to PC gaming in recent years, as has variable refresh rate (VRR) technology, which helps keep your screen perfectly in sync with your graphics card's frame rate output, eliminating stutter and screen tearing.
The new Dell 27 Gaming Monitor packs AMD FreeSync Premium Pro, and has been officially certified for G-Sync support. Official certification isn't required for G-Sync to work, but what that means is NVIDIA has tested the panel and assures its quality when used with NVIDIA graphics hardware.
The on-screen display (OSD) menu is also packed with options for the hardcore gamer. A refresh rate and frame rate counter lets you keep tabs on your game performance (courtesy of the VRR tech) without having to mess with in-game options or third-party injection tools like FRAPS.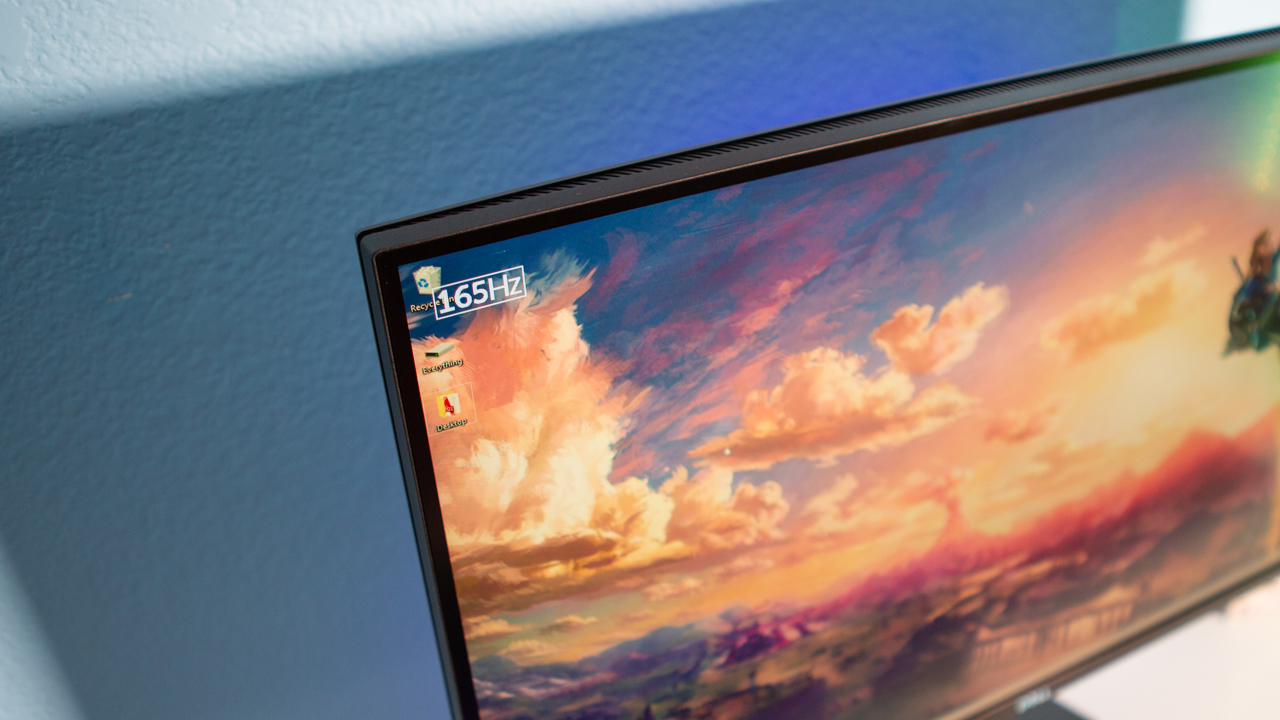 A timer helps with tracking cool-downs or item/weapon spawning. And a dark stabilizer option lets you brighten up dark areas in competitive games to make spotting foes hiding in the shadows a bit easier. This feature does result in more washed out colors, though.
The OSD also features custom profiles which can be quickly switched to suit your current use case, be that a super bright setting for gaming or a more subdued look for movies.
The entire OSD is operated with a little control stick, aimed at improving navigation over your typical button-only controls. While it's certainly more intuitive, the control nub is a little too stiff. The result being that directional input can sometimes trigger an inward click, which selects an option by accident. However, three custom shortcut buttons on the rear of the chassis can be binded to screen profiles or modes, allowing a quick and easy way to toggle between your most used modes without fumbling around with the control stick.
And for even easier operation, this monitor is compatible with the Dell Display Manager software. This lets you control settings in Windows, and even bind custom profiles to specific applications that the monitor switches to automatically when you run them.
Should You Buy the Dell 27 Gaming Monitor (S2721DGF)?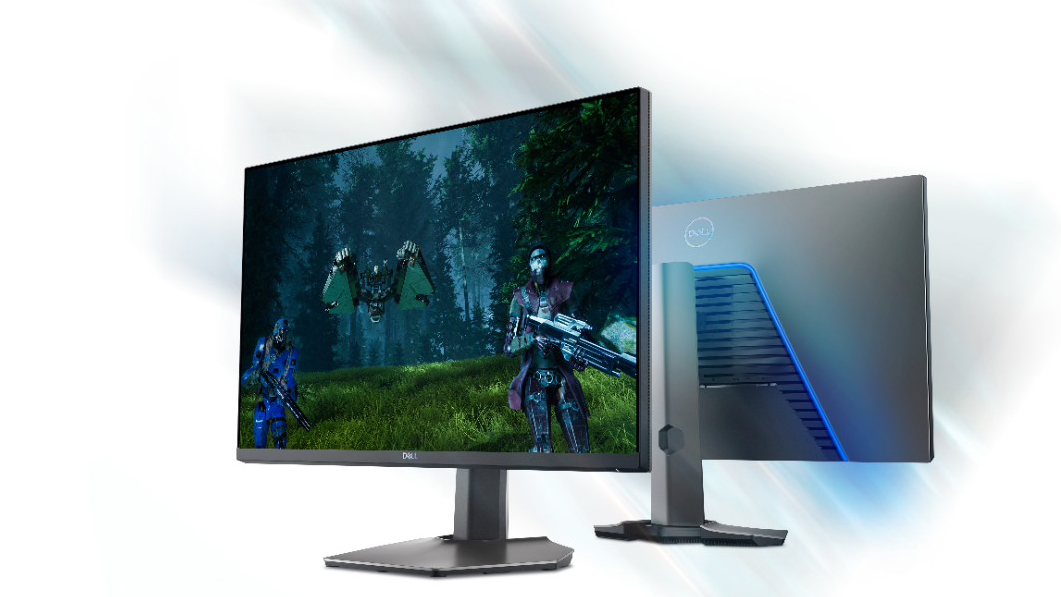 The Dell 27 Gaming Monitor nails all the core features of what I would consider to be today's defacto gaming monitor: a 27-inch canvas, 1440p resolution, a variable refresh rate for both AMD and NVIDIA users, vivid IPS pixels and HDR400 support.
Even creators would be enticed by its accurate color delivery, which came out of the box with an already excellent configuration. And it can also be further fine-tuned to perfection.
To top things off, it's priced competitively. The official MSRP is $569.99, but you'll often find it significantly cheaper on Dell.com. At the time of writing, it's down to $429.99, which is a great price for a screen of this spec.
---
Set a Deal Alert to be notified of any future price drops and check out the Dell Coupons page for all current offers from the company.
Up Next:
---
Any product or service prices/offers that appear in this article are accurate at time of publish, and are subject to change without notice. Please verify the actual selling price and offer details on the merchant's site before making a purchase.