Dell's 27-inch Gaming Monitor Offers Top Specs at an Amazing Price
Get high-end gaming performance and sophisticated design for less than $400.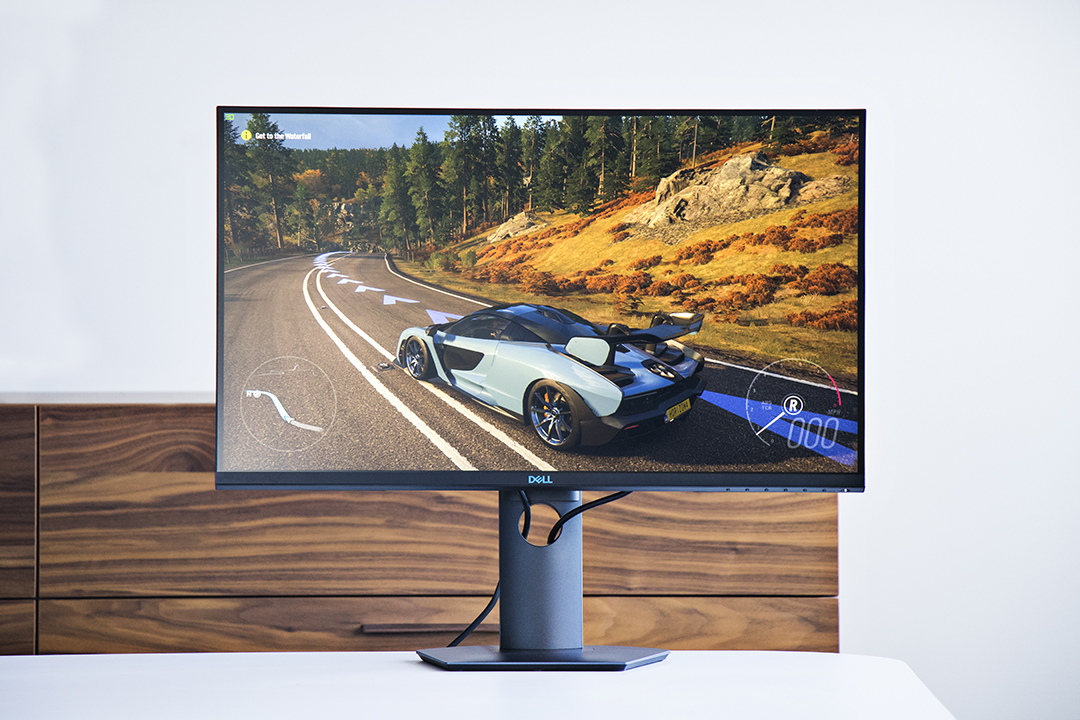 For years, getting a high-end gaming monitor with a high refresh rate, super-low response times and superb image quality meant turning your wallet inside-out and skipping meals for a few months. But not any more. High quality 27-inch, 144Hz gaming monitors have been slowly creeping down in price recently. And with the newly-launched Dell 27-inch Gaming Monitor (S2719DGF), video game enthusiasts now have access to an excellent display option for less than $400.
That's incredible value for a screen that can go toe-to-toe with monitors costing almost twice as much. There are some concessions on paper, but when stacked up next to my Acer Predator XB271HU display — which typically costs more than $600 — you'd be forgiven for failing to spot a difference between the two.
Special thanks to Dell for loaning us this gaming monitor!
Dell 27-inch Gaming Monitor (S2719DGF) Specifications
27-Inch Twisted Nematic (TN) Panel
2560 x 1440 Resolution (1440p)
Up to 155Hz (via DisplayPort), 144Hz (via HDMI 2)
1ms pixel response
1000: 1 contrast ratio, 16.7 Million colors
LED edgelight system
350 cd/m2 Brightness
20.35 lb total weight
Ports: HDMI 1.4, HDMI 2.0, DisplayPort 1.2, Audio Out, 4x USB, 3.5 mm Headphone Out
Low Cost, Premium Finish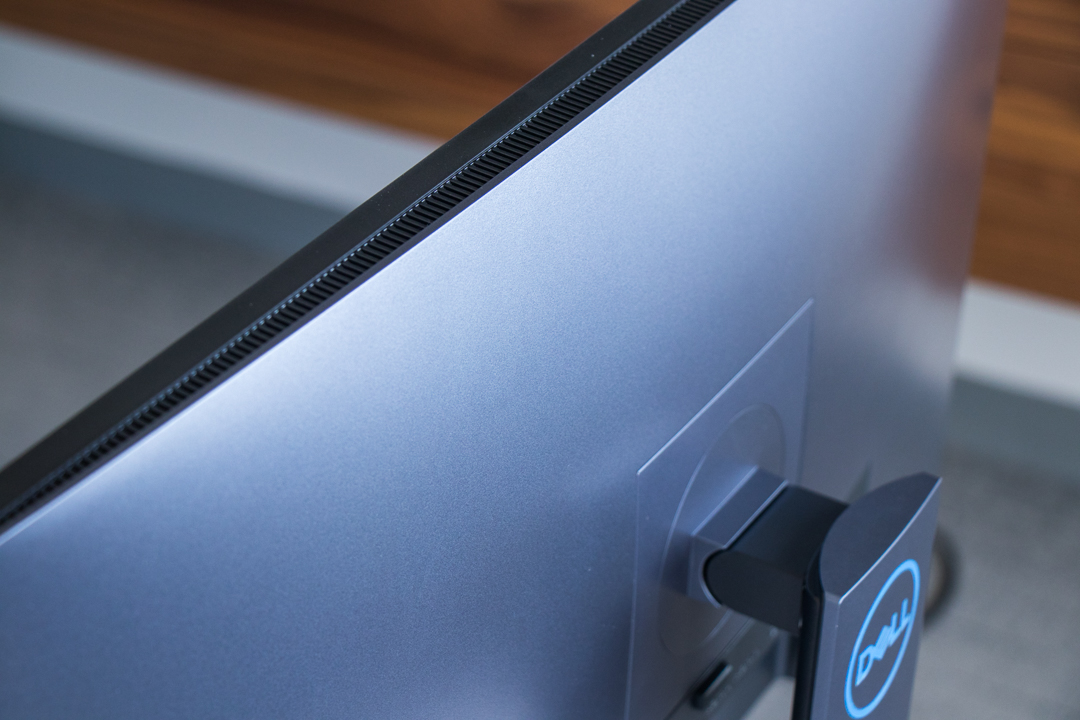 The monitor's current price of $341.99 (at time of publishing) says little about the level of refinement poured into this screen. From the moment you slide the box open, this feels like a premium product. The unit is finished in a gorgeous Metallic Recon Blue, which is wonderfully refreshing in a market saturated with black plastic and garish red accents. Dell skips on all that typical, edgy "gamer" styling, instead opting for a mature look. The ultra-slim bezels, matte-finish screen and clean, small-footprint stand look right at home as part of a high-end productivity rig.
Setup is so easy it takes just minutes to get up and running. The two-part base bolts together with a single hand-tightened fastener, while the panel itself — which weighs just 9.41 lbs. — simply clips onto the base via a sturdy bracket. Everything feels very secure as you rotate and flip the screen around.  
The base offers plenty of positioning options, with height, tilt and 90-degree rotation achieved with a simple push. Cable management is accomplished with a hole in the pillar of the stand.
Save More: Best Discounts for Dell Laptops and Computers
Fresh Out of the Box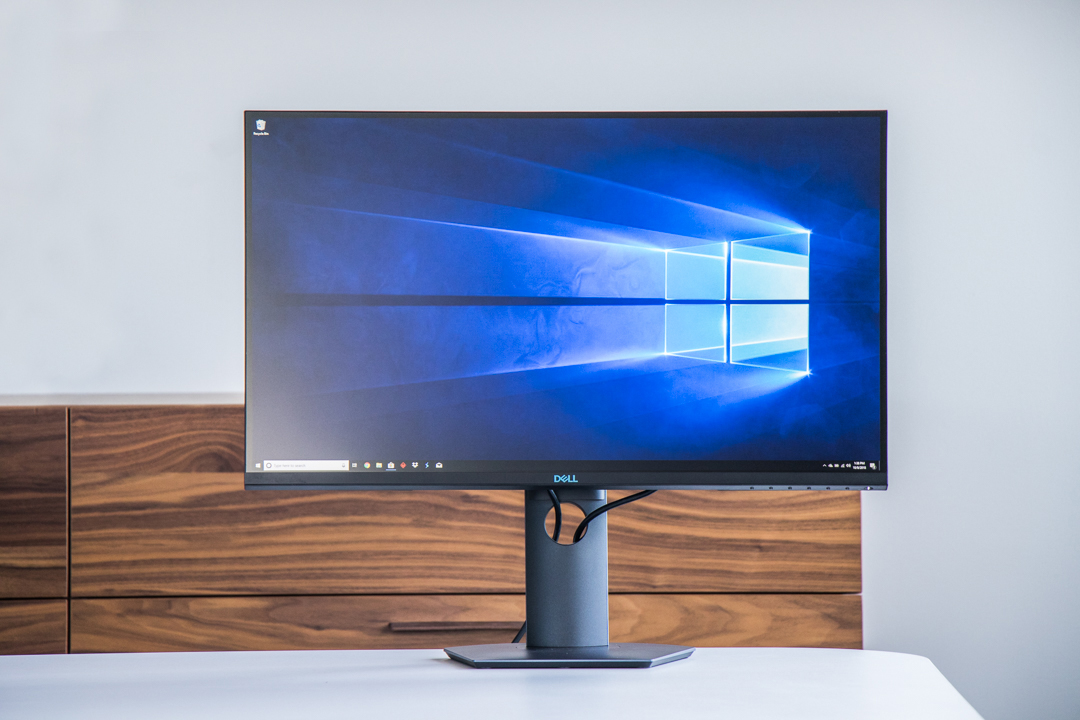 Dell has done a great job of shipping this monitor with excellent out-of-the-box picture settings. This is a big deal considering my $600+ Acer screen required significant tuning before producing anything close to an acceptable picture. With slightly bleached colors by default, I only had to make a small change to the color balance to achieve the vibrant image I was looking for.
I tend to prefer a more color-saturated look when gaming, and this screen proves capable of delivering vibrant reds and deep blues that almost rival my own Acer screen. That's pretty impressive for a TN panel (Twisted Nematic), which is known for having worse color delivery compared to the IPS (In-Plane Switching) technology found in the more expensive Acer. 
That said, the Dell monitor did appear to hue slightly yellow. And in high-contrast scenes, such as in a cave in Destiny 2, darker areas didn't appear to resolve finer details quite as well. It's a minor concession considering the price difference, and these are details I'm sure I'd only notice when comparing two monitors side-by-side. Dell's configuration menus offer an in-depth suite of tuning options that, with more work, could probably achieve even closer results. The point is, IPS monitors are stunning but expensive, and this panel demonstrates that the less costly TN tech has come so far that you're really not missing out on much if IPS is out of your budget.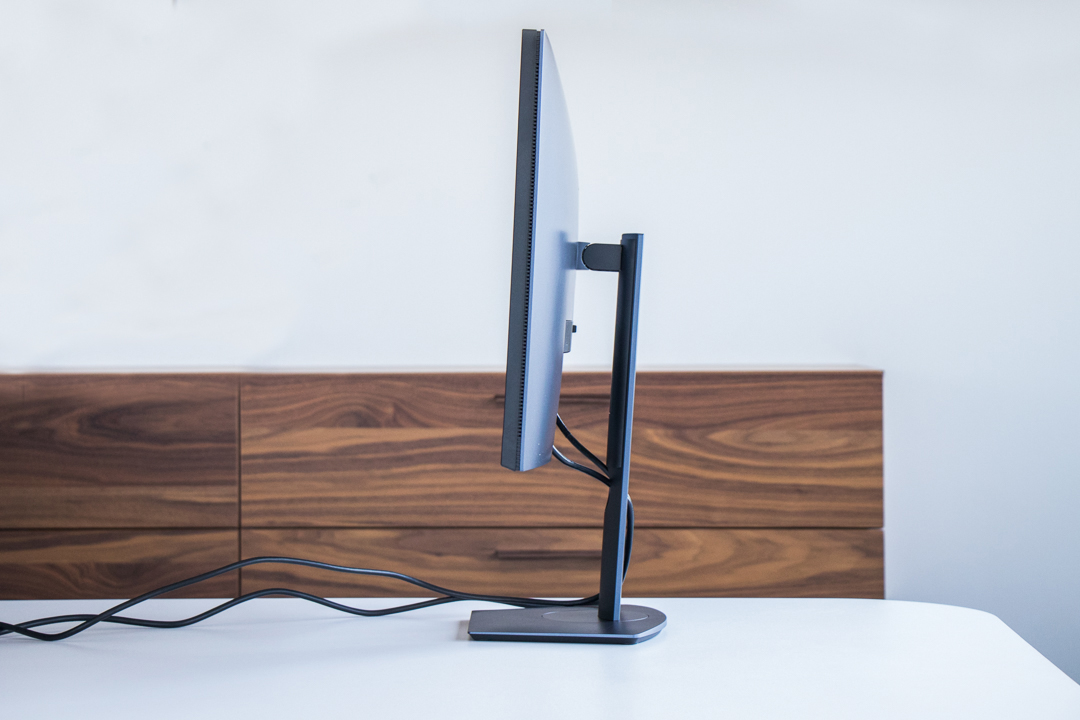 TN panels even come with some benefits over IPS displays for gamers, namely super-fast pixel response times. And this panel is at the top of the scale with a 1ms response time rating. This means that you won't see any blurring effects (AKA "ghosting") that trail moving objects or appear in panning shots, which is essential for gaming. Combine this with the screen's high refresh rates (144Hz on HDMI, and 155Hz on DisplayPort) and crisp 2560 x 1440 resolution, and you've got a gorgeous, super-responsive image. 
Related Reading: Dell G7 15 Gaming Laptop Review
Staying in Sync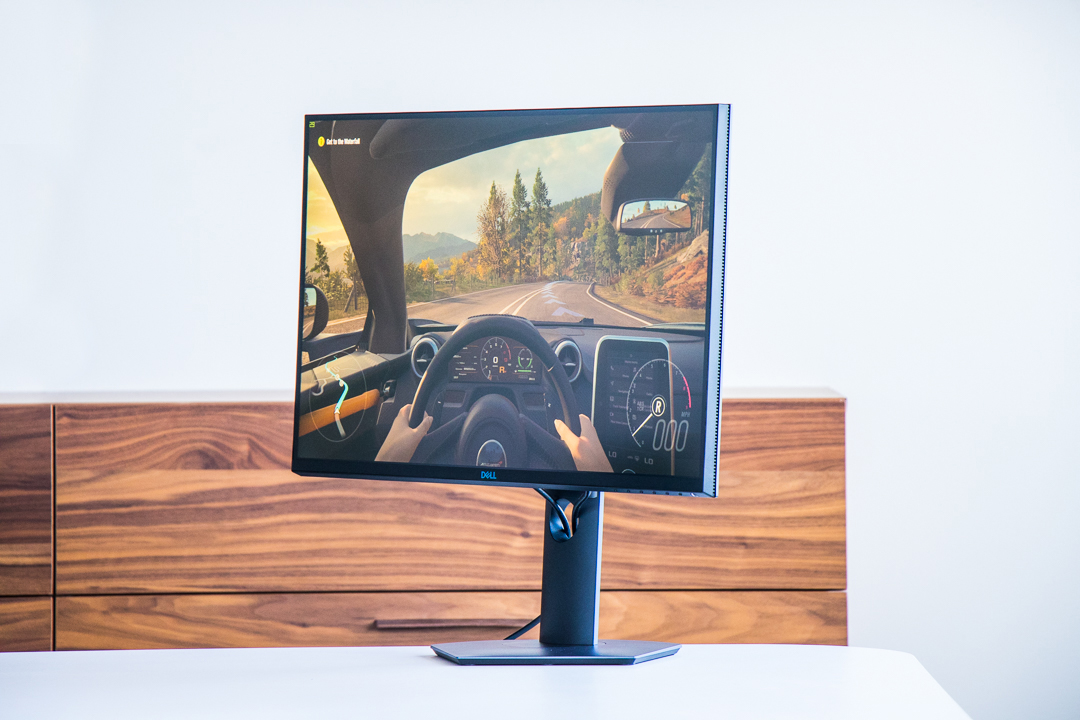 Of course, one of the main attractions for gamers is the inclusion of FreeSync. Like conventional V-sync, this technology synchronizes the frame rates of the game and the screen perfectly to prevent ugly screen-tearing and jittery motion. But unlike standard V-sync, adaptive sync technology doesn't limit your in-game frame rate (typically 60fps) to fit the needs of your screen. Rather, it lets your game run as fast as your PC can manage, and forces the monitor to dynamically match its frame rates. 
At refresh rates up to 155Hz on this Dell screen, the result is ultra-silky gameplay. It's truly among the most significant developments in PC gaming tech since the introduction of the 3D graphics card.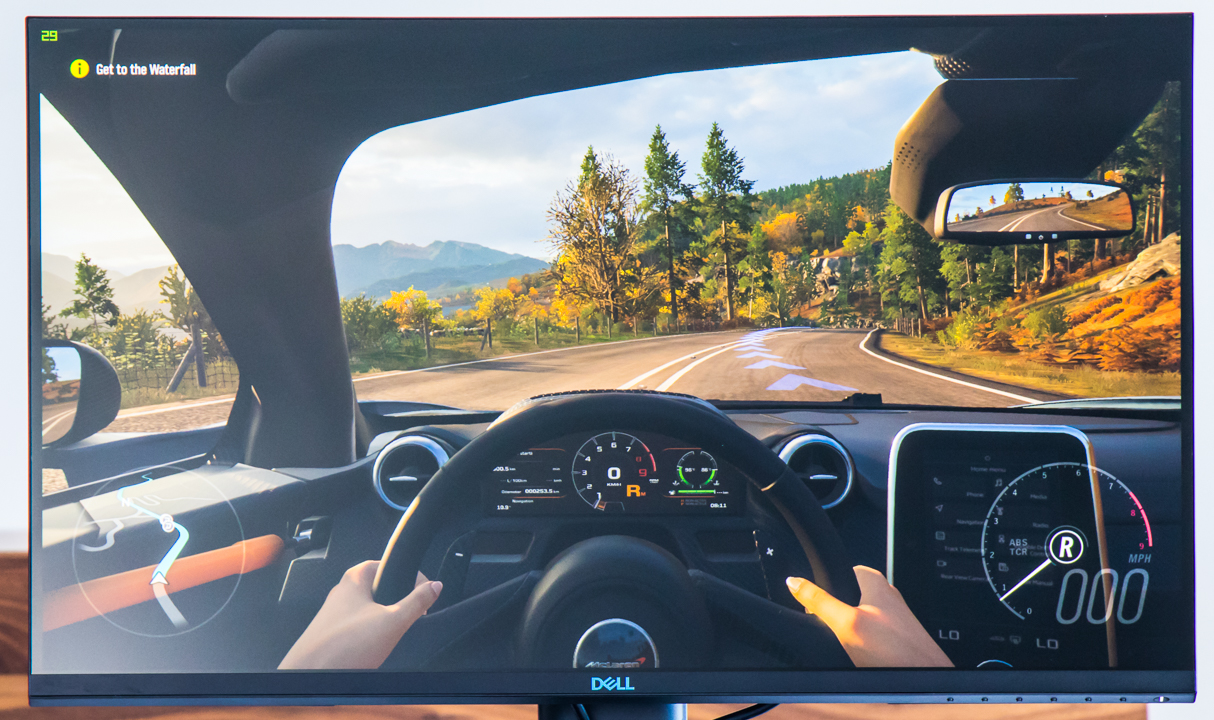 Bear in mind, however, that FreeSync is AMD's take on adaptive sync, and thus only works with AMD graphics cards. If you have an NVIDIA card, you'll need to get a monitor with NVIDIA's G-Sync. The closest Dell equivalent would be the S2716DG, but it's worth noting that G-Sync monitors are more expensive due to the inclusion of NVIDIA hardware and the passing down of its cost to the consumer.  
Although this monitor is designed for gaming, it also doubles as an efficient productivity display. You'll be pleased with the suite of connectivity options on offer, which includes two HDMI ports, a DisplayPort (for fast refresh rates), four USB ports and a 3.5mm headphone jack. The range of video ports also makes it easy to connect a gaming console or two next to your PC (Xbox One X supports FreeSync, too!). 
For the budget-conscious gamer, the Dell 27-inch Gaming Monitor is an incredible value proposition.
Should You Buy the Dell 27-Inch Gaming Monitor?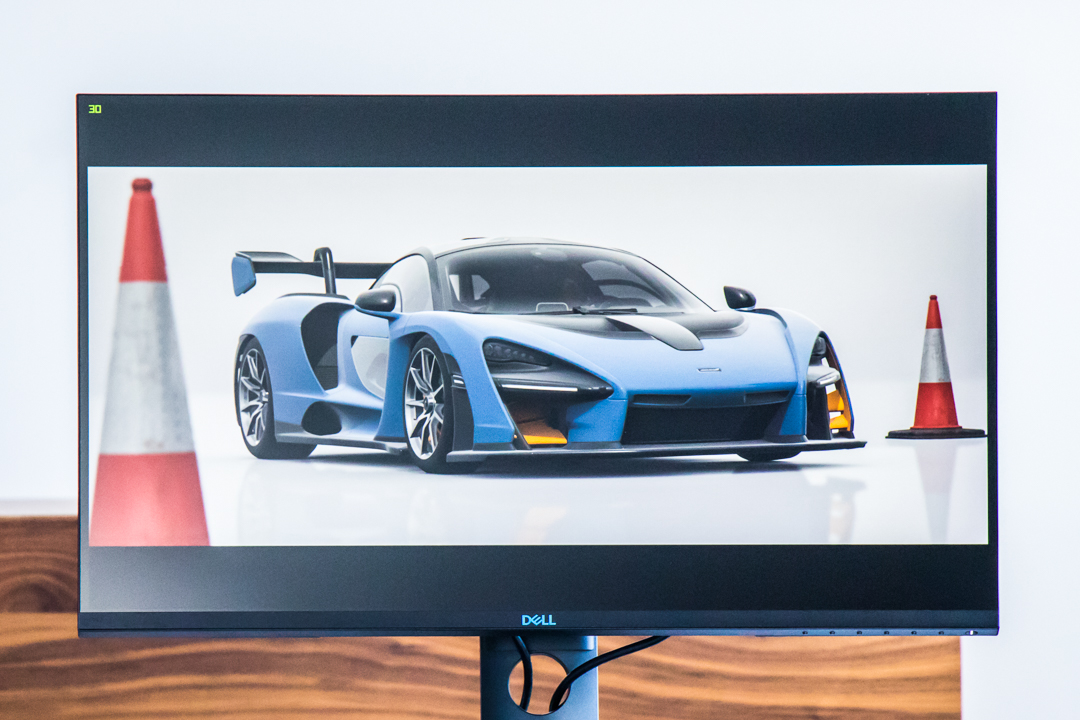 Overall, this monitor offers everything a serious gamer could ever want. I do have some small complaints, though, namely the odd menu placement choices and the inclusion of "pixel response" settings. This manual pixel response adjustment lets you pick between normal, fast and super-fast settings, with the latter two options essentially pushing higher-than-normal voltages through the pixels to prompt faster color changes. While it sounds like a performance boost, setting it to anything other than "normal" clearly degrades image quality, as it causes pixels to overshoot their target color, which results in ghosting and black-level artifacts. In the end, it's not a flaw, necessarily; just a feature you won't use. But I'm still scratching my head at why this response setting was included in the first place when the picture quality already looks great without it.
That aside, for the budget-conscious gamer, this Dell 27-inch Gaming Monitor is an incredible value proposition. It goes spec-to-spec with other high-end gaming panels, and can be had for just $341.99 (at time of publishing), which is a fraction of what its competitors are asking for. The full retail price of $529.99 isn't quite as attractive, but you can regularly find sales and exclusive Dell rebates on the Slickdeals forums.
All specs aside, the fact that it was difficult to spot tangible differences between this and an expensive IPS panel — even when placed side-by-side — is quite remarkable. With so much performance and versatility, as well as a low price point, I'm struggling to find a reason why you shouldn't have this monitor on your desk right now.
For more sales and discounts on monitors, laptops, and gaming peripherals, visit Slickdeals' Dell Store Page.
Dell 27-inch Gaming Monitor (S2719DGF)
$341.99
Good Fit For:
Excellent value for money
Great image quality
Sleek and mature design
Easy setup and installation
Lots of connection ports
Not a Good Fit For:
Unconventional menu layout
Pixel overclocking isn't beneficial
Our editors strive to ensure that the information in this article is accurate as of the date published, but please keep in mind that offers can change. We encourage you to verify all terms and conditions of any product before you apply.