Review: Dell's 32-inch Curved 4K Monitor Combines Multitasking with a Cinema Experience
Excellent for 4K movies, console gaming and multitasking productivity, this monitor can do it all.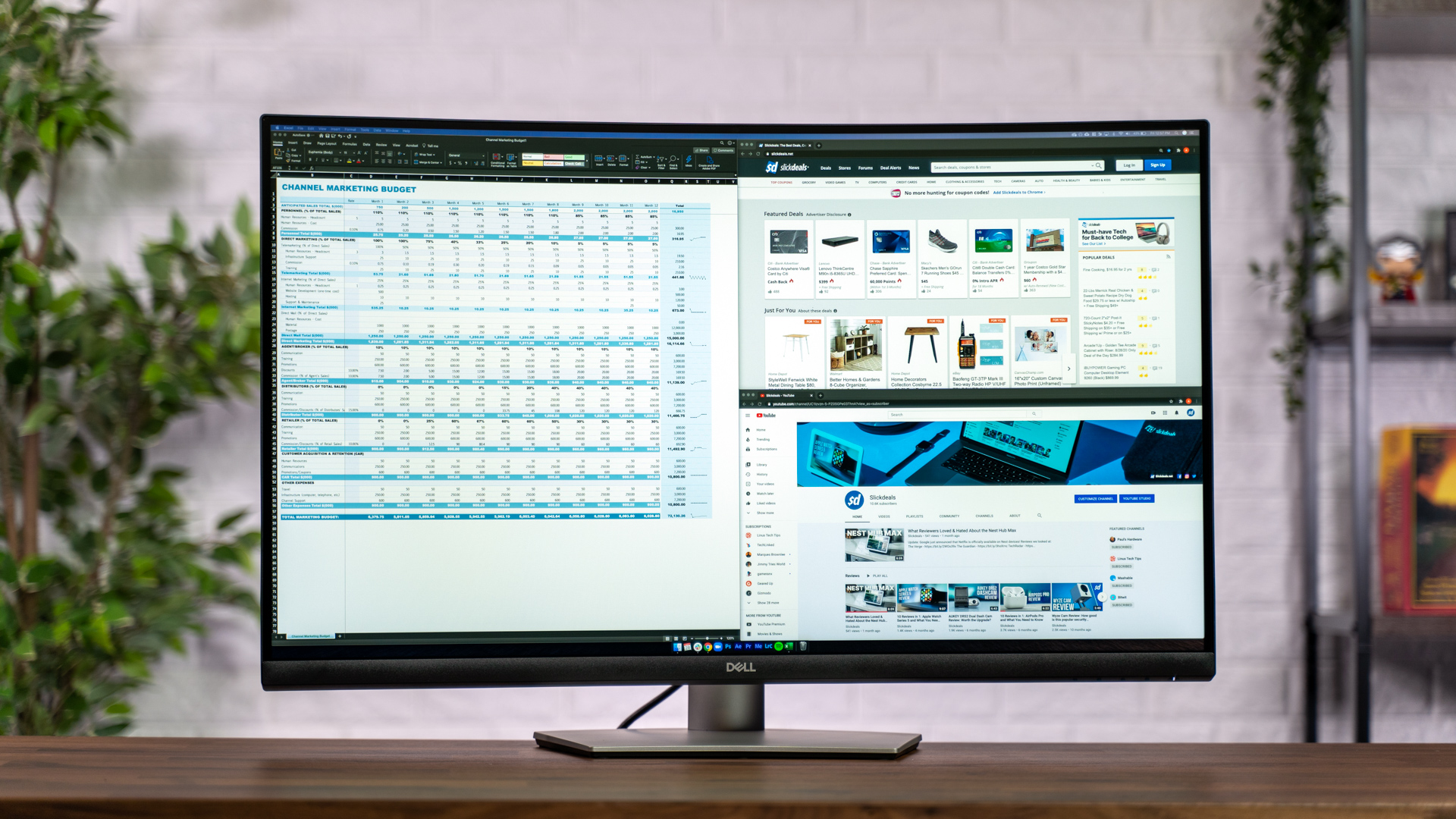 Huge desktop monitors seem to be a rising trend of late, and after testing the new Dell 32 Curved 4K Monitor for a few weeks, I fully understand the appeal.
While 32 inches doesn't sound like much in the age of 70-inch 4K TVs costing $400, it's all relative. When you're just 2 feet away from a 32-inch screen, its effective size in your field of view is massive. This transforms a boring office space into a personal theater (especially if you have a good speaker setup). It's also a great screen to connect to game consoles or other media devices.
And what about work? Good color delivery will please creative types, and the large canvas size is perfect for multitasking.
Avid PC gamers will want to look at something like Dell's 27 Gaming Monitor, but for everyone else, read on to find out more about what this screen can do for you.
Dell 32 Curved 4K Monitor (S3221QS) Technical Specifications
31.5-inch 4K (3840×2160) 60Hz display
VA display type
1800R curve
HDR support
AMD Freesync
99% sRGB and 90% DCI-P3 wide color gamut
PIcture-in-Picture support via dual HDMI inputs
300 nits peak brightness
3000:1 contrast ratio (typical)
2xHDMI 2.0 (HDCP 2.2), 1xDisplayPort 1.4
Two USB Type-A 3.0
Internal stereo speakers
Big Screen Fun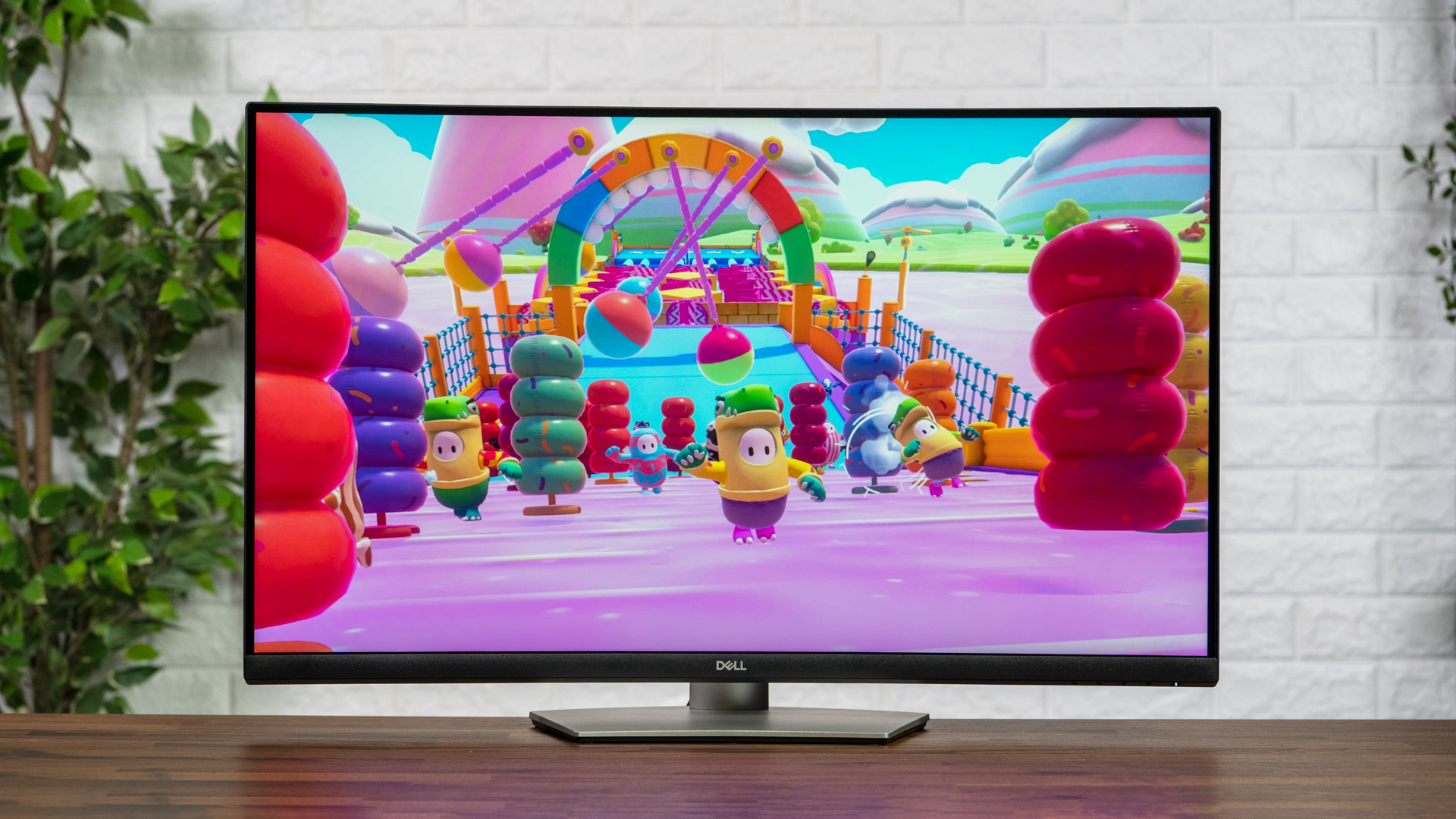 Media delivery is this monitor's specialty. That huge display size and razor sharp 4K resolution makes it quite the sight to behold on your average desk. Throw on a movie (in my case, Iron Man 3 in 4K), crank up a decent set of speakers – the internal speakers won't cut it – and what you get is a remarkable cinematic experience. It's like having a personal theater.
And that 1800R curve wraps slightly into your peripheral vision, giving the illusion that the screen is bigger than it really is when you're sitting up close.
It's excellent for console gaming, too. The Xbox One X and PlayStation 4 Pro, with their 4K support, look great running on this screen, with games like Forza Horizon 4 really showing off its vibrant colors and high detail. HDR is also supported, although somewhat limited at only 300 nits of peak brightness.
If you have an Xbox One X, or plan on getting one of the next-gen PlayStation 5 or Xbox Series X consoles, you'll be able to enjoy variable refresh rate gaming on this panel, thanks to support for AMD FreeSync. This lets the display sync up with the frame rate of the game, resulting in smoother gameplay with no screen tearing. This is a feature that only the newest and more expensive TVs support, making this monitor an excellent cost-effective choice if you want a display that can take advantage of the new gaming console features when they arrive in November.
Casual PC gaming is also serviceable, especially if you like slower-paced titles like sims or strategy. That said, this is certainly not a screen intended for avid PC gamers, who will be dissatisfied with the 60Hz max refresh rate and the modest 4ms pixel response times.
Expert Multitasker

Dell talks up the cinematic qualities of this panel for movies and console gaming, but having a canvas this large is also great for multitasking. Coming from years of using a 27-inch panel, it's refreshing to have two applications on screen at once without one compromising the other.
Dell lets you take multitasking even further with the Dell Display Manager software, which is designed to help you with window arrangement. With a few clicks, you can divide your desktop into multiple sections, into which application windows will snap and resize automatically. You can also make your own custom layouts.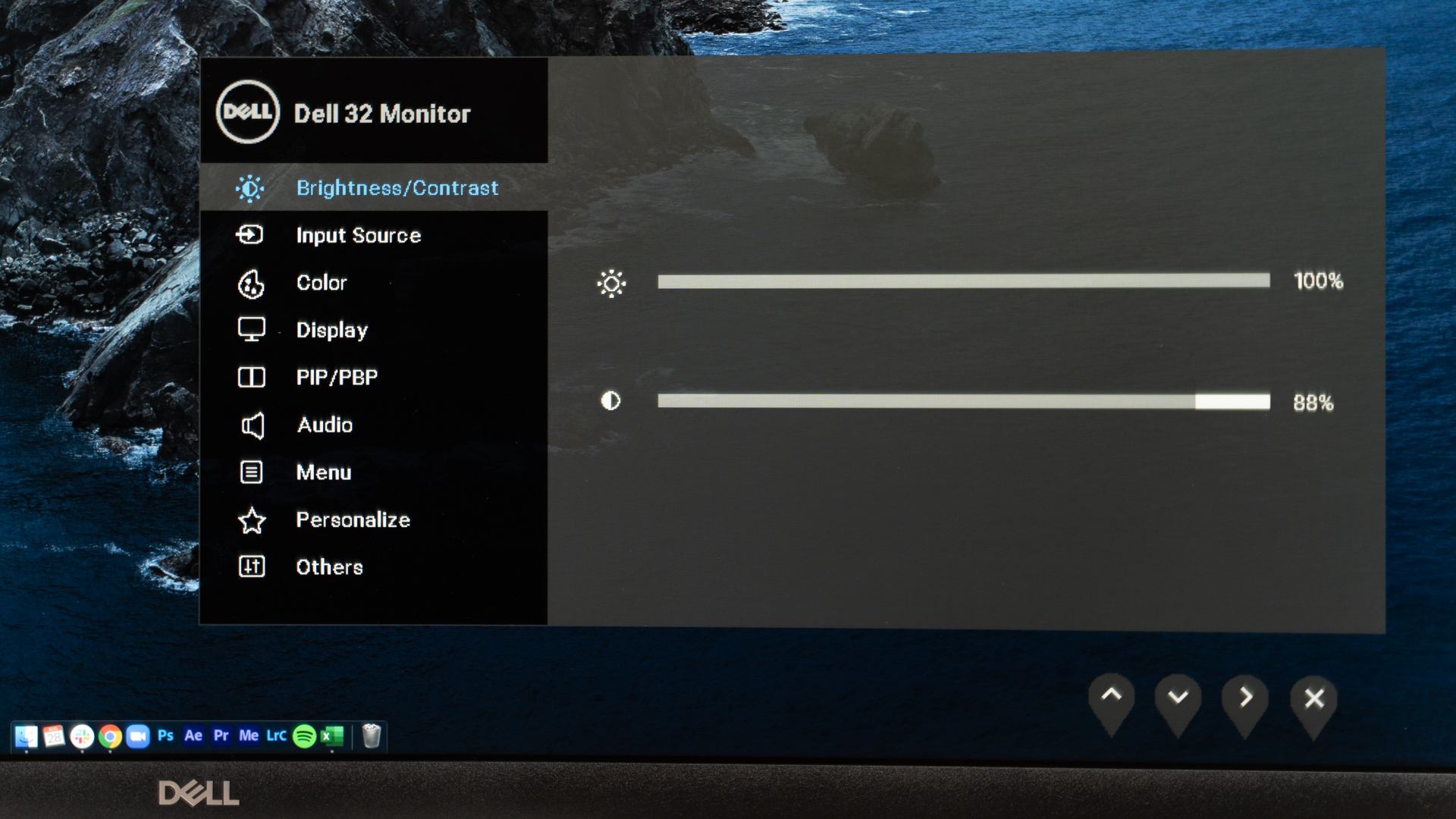 A quick look at the on-screen display (OSD) menu also reveals Picture-in-Picture modes, which make use of the dual HDMI ports to allow for two different video sources to be displayed at once. This is handy for keeping a media device in view while working (perhaps you want to keep an eye on the stock market as you indulge in your addiction to Spider-Man on PS4.)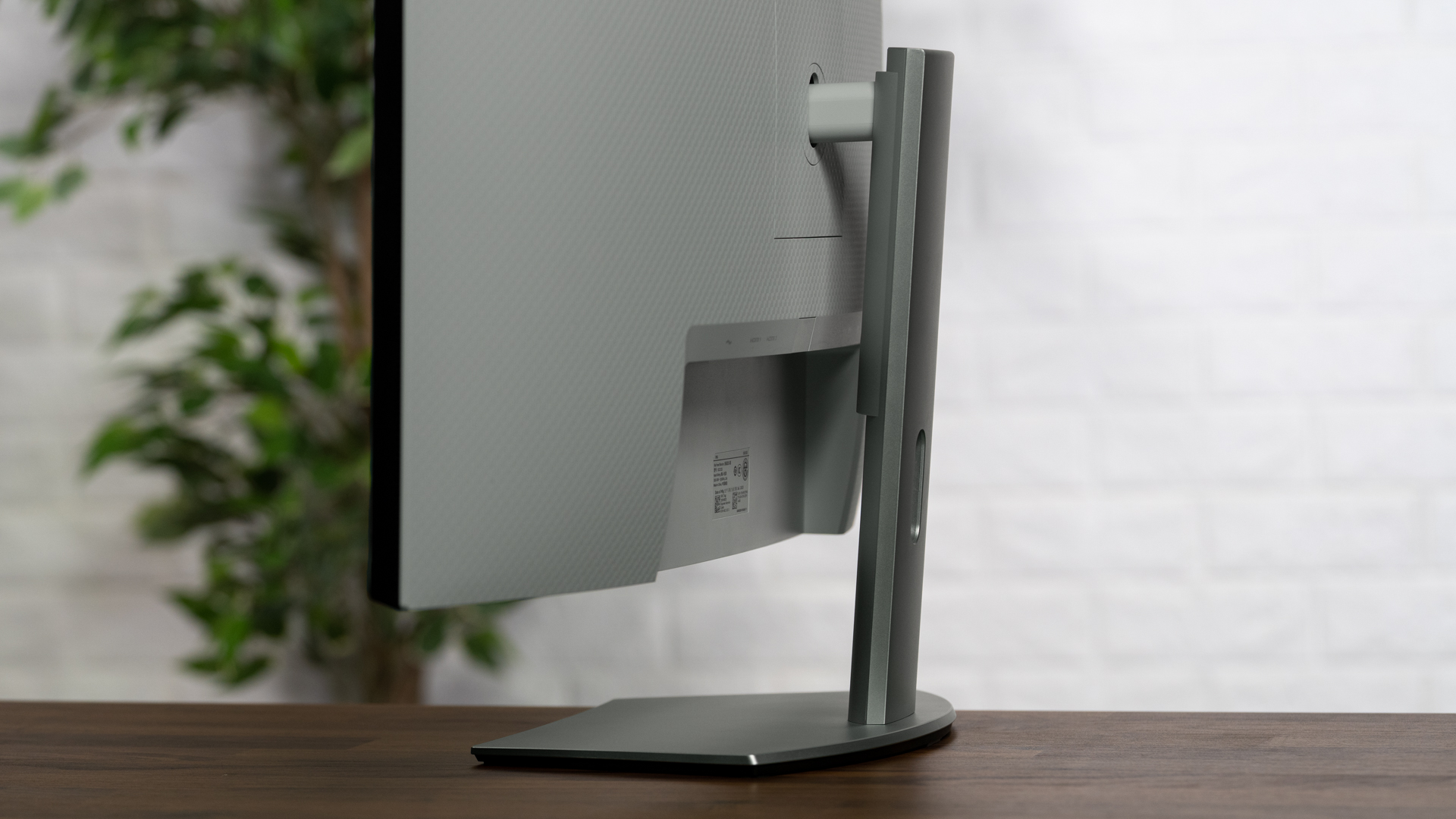 In fact, instead of buying two monitors, you could get one of these instead for a similar multitasking experience, and likely save money in the process. This is also something to consider for those with somewhat limited desk space. For such a large monitor, it boasts an impressively small footprint with a compact stand that allows for tilt, height and limited rotational adjustment.
Capable Productivity Display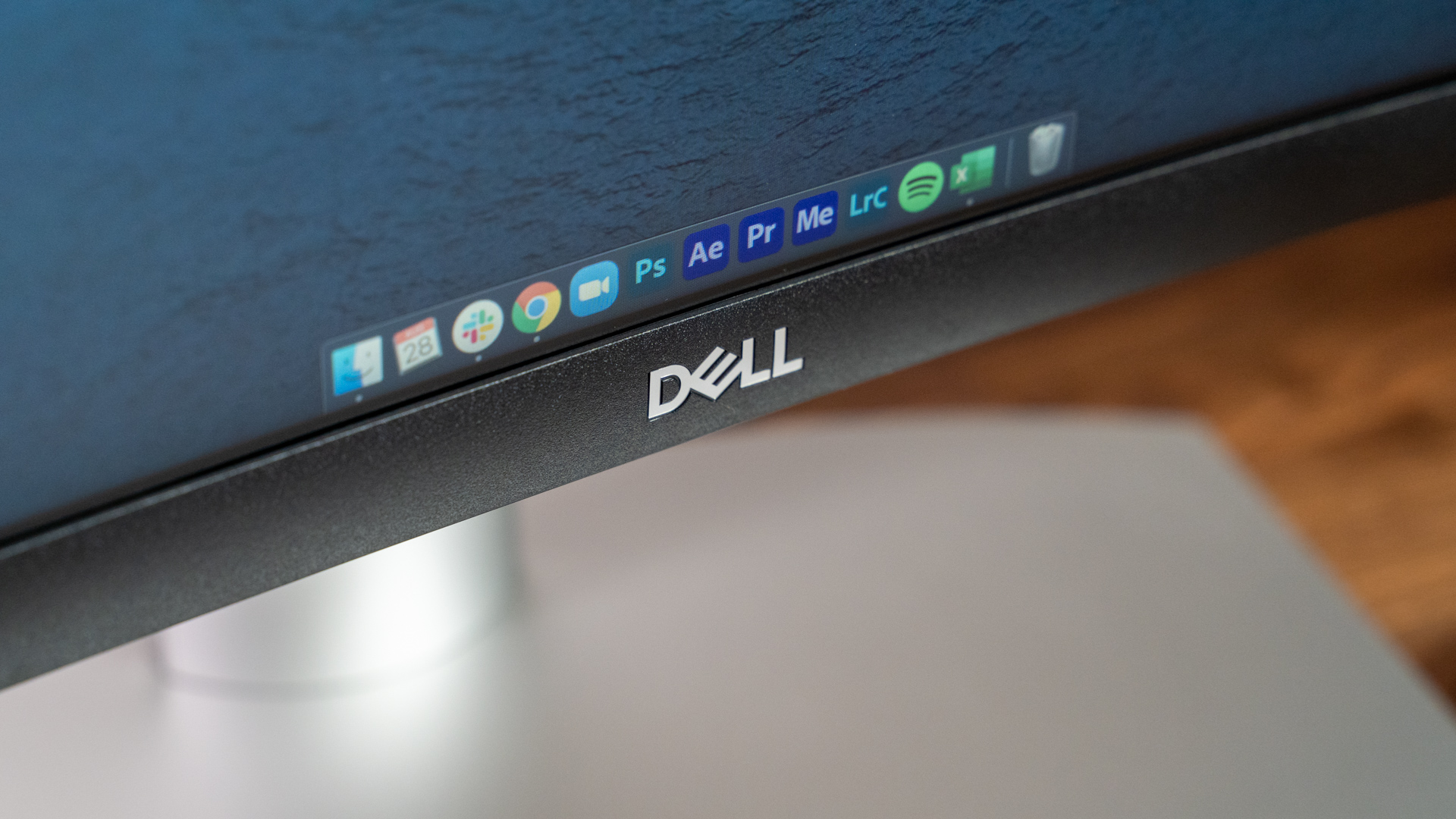 If you're planning to make this panel the centerpiece for creative work, you'll be pleased to know that its color delivery is strong, with 99% sRGB and 90% DCI-P3 wide color coverage, and a contrast ratio of 1000:1. Sure, there are more advanced panels out there for the more serious professional, but at this price point, its performance is respectable.
For writers or programmers, the screen delivers crisp text, free of any shimmer or jaggy-ness, even when using super small fonts.
And Dell has sought to limit eye strain over extended periods of use with a ComfortView mode that reduces blue light. This mode is turned on via the on-screen display menu, where you'll also find easy access to various movie and video-related screen modes, HDR, and the usual array of color settings.
Should You Buy the Dell 32 Curved 4K Monitor?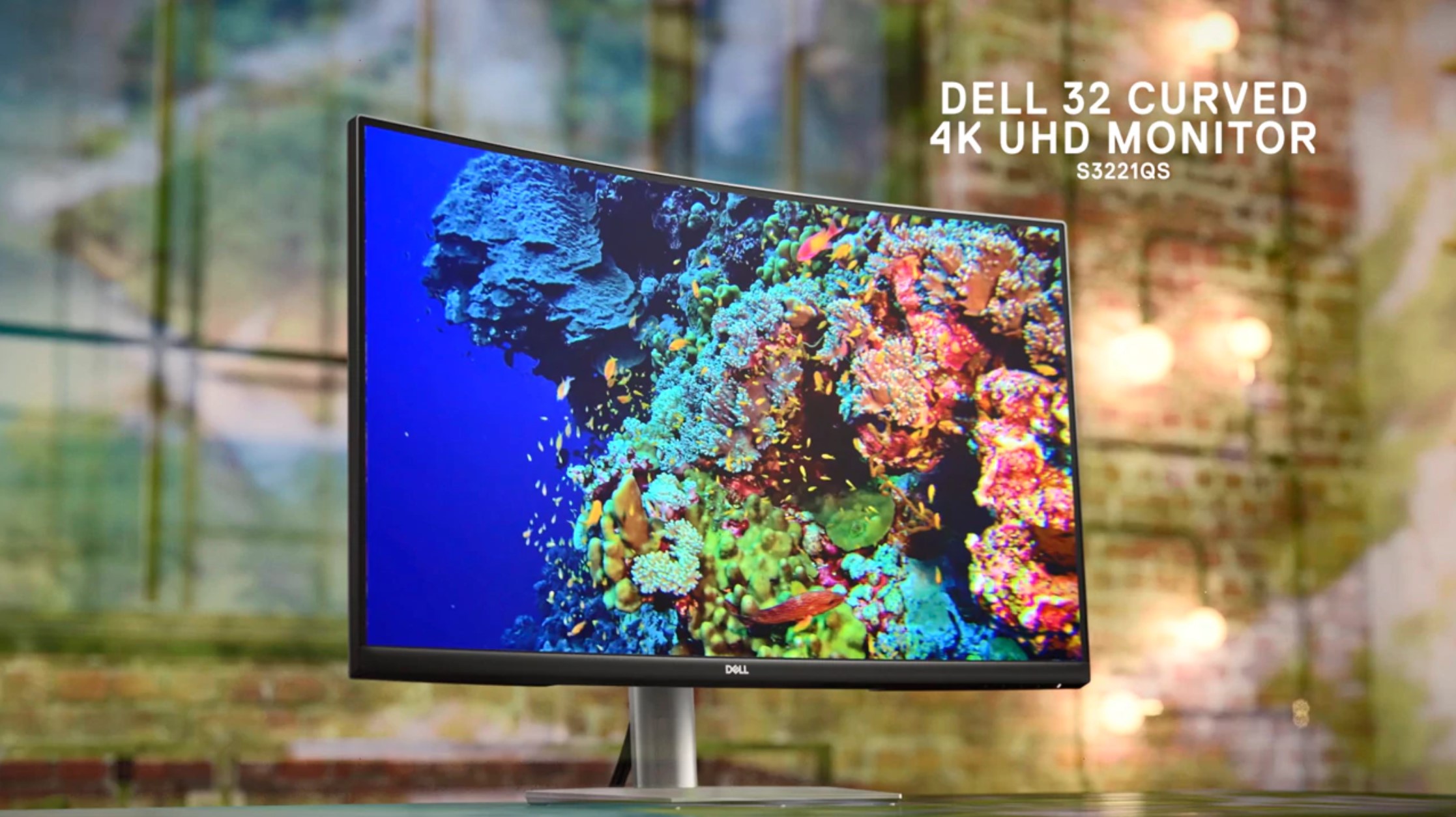 The Dell 32 Curved 4K Monitor is a diversely capable product. You get a large 32-inch panel boasting 4K resolution, HDR support, AMD FreeSync and great color delivery.
That makes it an excellent option for those looking to watch 4K movies and play game consoles, multitask with office work, and even do some light photo or video production. Though, as mentioned, it's not a screen for hardcore PC gamers, especially if you're looking to play action games. That's what the Dell 27 Gaming Monitor is for.
All in all though, considering that you can get one of these for less than the cost of two smaller panels with similar specs – and still multitask almost as well – it's quite the value proposition at $499.99.
---
Make sure you don't miss a sale on this or any other Dell monitor by setting a custom Deal Alert for your favorite product. Additionally, check out the Dell Home & Office Coupons page for all the current offers.
Up Next:
Dell 32 Curved 4K Monitor
$499.99
---
Any product or service prices/offers that appear in this article are accurate at time of publish, and are subject to change without notice. Please verify the actual selling price and offer details on the merchant's site before making a purchase.