Dell Solutions to Help Students Learn from Home
Keep up with classwork while staying at home, whether you're in Pre-K or college.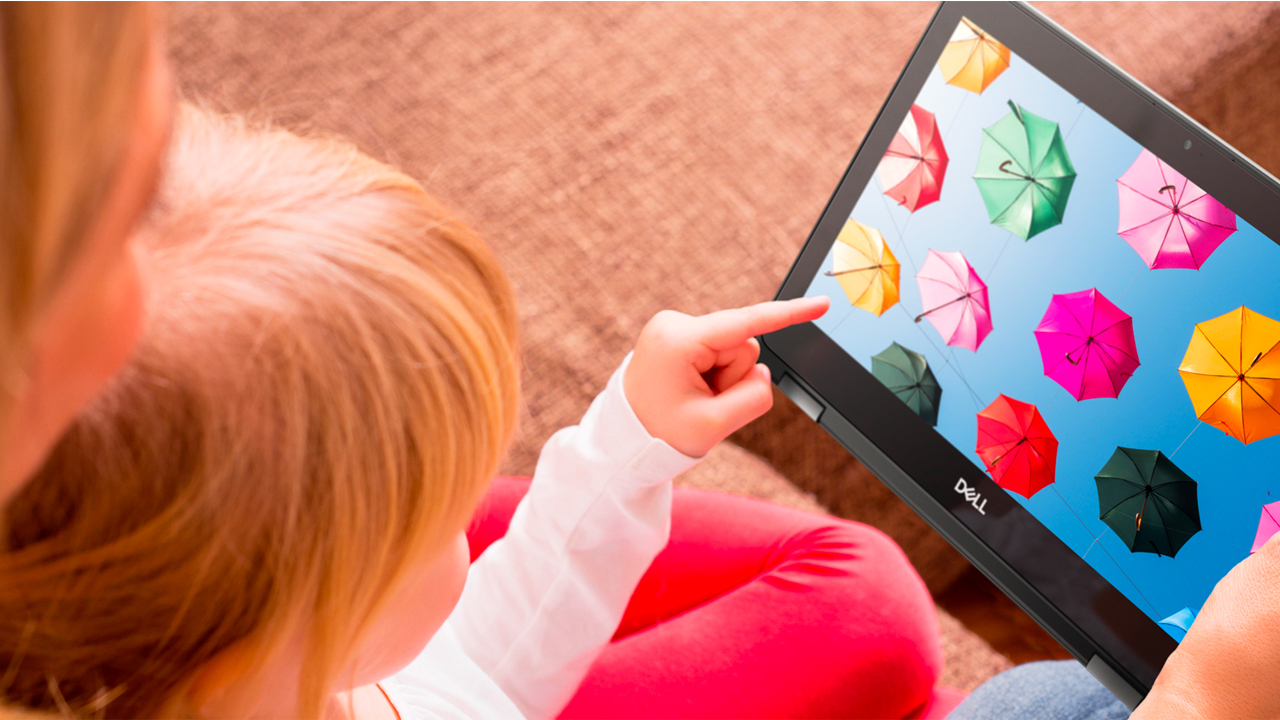 Learners of all ages benefit from owning a laptop. Young children can take advantage of touchscreen technology to play educational games or show off their creative sides (without the threat of drawing on walls). And as students grow older, having access to a computer makes it easier to write papers, create presentations and view supplemental videos or lectures.
Because Coronavirus has forced many educators to connect with students in new ways, the benefits of having a comprehensive "learn from home" setup have never been clearer. Many institutions are finding ways to bring classes online, allowing students to finish up their coursework without delay. While nothing can truly replace the in-class experience (especially for young children, who learn primarily through play and social interaction), giving students the tools to streamline remote learning can help prevent unnecessary stressors and set them up for success.
Shop Remote Learning Tools at Dell
Regardless of age, all students deserve to enjoy the advances made in modern remote learning. And luckily, Dell has an impressive suite of products made specifically for students. From durable touchscreens to powerful laptops, we've picked out a few of our favorite devices for remote learners of all ages.
Dell Tools for Elementary Students

For young students and their parents, finding the right product is less about processing power and more about durability. Children tend to be a bit rougher with their belongings, so it's important to find a product that can take a beating without breaking the bank. Touchscreens are also highly recommended for younger students as they make it easier to navigate software.
Dell offers two great products that fit the bill — the Inspiron 15 3000 and the Inspiron 11 3000 2-in-1. The 2-in-1 is a great device for children, since it has an 11″ touchscreen and is small enough for most children to handle without difficulty. Older kids will probably prefer the Inspiron 15 3000 and its larger screen. Plus, it's designed like a traditional laptop, so they get to feel like "real adults" when they use it. Both devices also include a built-in webcam to remotely connect students to their classrooms.
Dell Tools for Middle School Students

More responsibility, more freedom and more lab reports. Middle Schoolers are just starting to dive into the wonderful world of academia, and they'll need a reliable laptop to get all that homework done. While the Inspiron 15 3000 that was previously mentioned will definitely still get the job done, if you opt for the Inspiron 15 5000 instead you'll get a more powerful laptop that could carry your student through most of high school. It's powerful enough to ensure they can run all the software they'll need to finish homework, but not so powerful that they'll be staying up late playing Fortnite.
If you actually do want your child playing video games in their free time, you might want to spring for the Dell G3 15 Laptop. It goes on sale almost every month, so keep an eye out or set up a Deal Alert to snag it at a discount.
Dell Tools for High School Students

As students gear up for the real world and college, they're really going to appreciate having access to a great laptop. And if they're going to be learning remotely, then the need becomes even more relevant. The computers listed below offer great performance at a reasonable price. They also have excellent webcams and high resolution screens, giving you as close to that classroom feel as possible.
As usual, the more powerful the laptop, the longer it will last. If your student is heading off to college next year we recommend opting for the XPS 15 7590. It's an incredibly powerful computer that any student would be happy to have—maybe call it an early graduation gift?
Dell Tools for College Students

If you've gone through the collegiate education system over the past few years, you know laptops are practically required nowadays. Most professors have websites that allow students to access lecture notes remotely or even communicate with their peers while working on projects. Online classes are now commonplace, even without the pandemic crisis.
In addition to practical work applications, most college students also use their laptops to talk with family back home, play games online with their friends and stream the latest movies for a night in. Laptops play a pivotal role in the overall college experience, and the XPS 15 7590 or the G5 15 laptops — two of the best products for students — will easily last from freshman orientation to graduation day. The G5 laptop is almost always on sale, but check out the specs before making a purchase. For example, the most budget-friendly setup went on sale last summer for just $588.00, but if you plan on running a lot of intensive programs, you may need to spend a little more.
No matter which of these laptops you go with, it'll be easy to take notes, write papers and schedule remote group meetings.
Dell Accessories For All Ages

If you want to build a robust home classroom, take a peek at some of these stand-alone products from Dell. A good headset is highly recommended, along with a printer, so students don't have to run to the library every morning to print out worksheets or assigned reading. One of our favorite products, the Dell UltraSharp 24″ monitor, has a few different configurations that regularly go on sale for around $100, so keep an eye out to try and land a great discount.
Headsets
Monitors
Keyboard & Mouse
Printers
You can also check out this deal from Dell on our Frontpage:
Search URL: https://slickdeals.net/newsearch.php?firstonly=1&pp=20&sort=newest&rating=frontpage&filter%5B%5D=48196&forumid%5B%5D=all&forumid%5B%5D=9&hideexpired=1&r=1
---
Any product or service prices/offers that appear in this article are accurate at time of publish, and are subject to change without notice. Please verify the actual selling price and offer details on the merchant's site before making a purchase.