Review: Dell's Latitude Business 2-in-1 Laptop is a 13-inch Powerhouse
A revamped design and potent hardware make for a compelling package.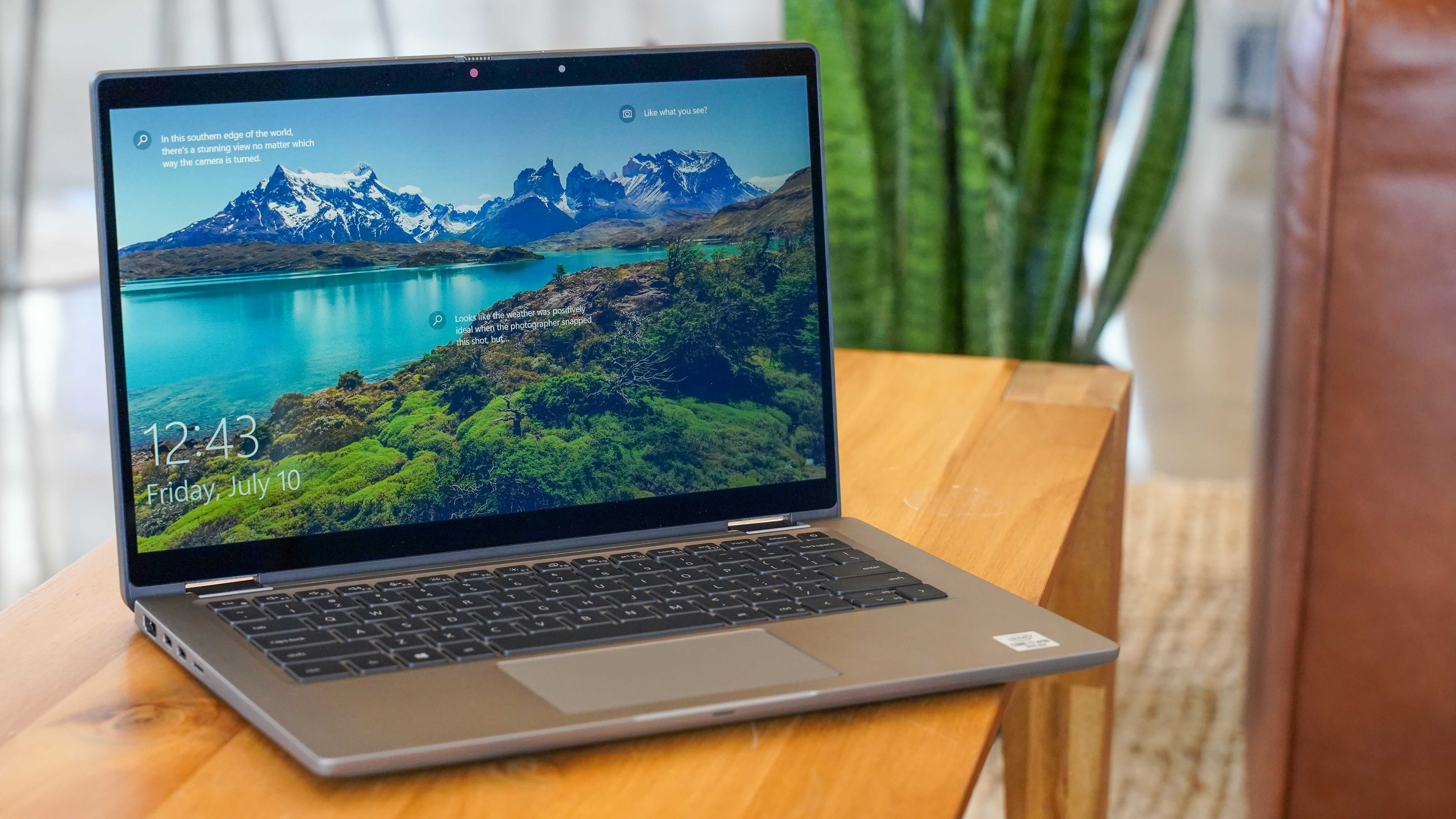 Earlier this year, Dell debuted a suite of new and refreshed models in its Latitude series of business laptops, and the Latitude 7310 is arguably the most versatile of the bunch.
Available as a traditional laptop or a 2-in-1 convertible, this device is outfitted with a 13.3-inch 1080p display in either configuration. It also utilizes Intel's 10th generation Comet Lake processor line.
Positioned to go up against the likes of the Lenovo ThinkPad X390 and HP's EliteBook 735, the 7310 downplays visual flare in favor of thoughtful design. The result is a machine that's thinner and lighter than its predecessor. There's also a bevy of available upgrades, as evidenced by our tester, though the price tag climbs rapidly if you throw caution to the wind with the options sheet.
Still, for those seeking a device that can replace both a notebook and tablet in a professional setting, and that also delivers the features and refinement required to make it a compelling option outside of the office, the Latitude 7310 2-in-1 looks to fit the bill.
Dell Latitude 7310 2-in-1 Tech Specs (As Tested)
10th Gen Intel Core i7-10610U, up to 4.9Ghz
16GB DDR4 RAM
Intel Integrated UHD Graphics
Windows 10 Pro 64-bit
512GB M.2 PCIe NVMe Solid State Drive
13.3″ FHD Touchscreen
SafeScreen Privacy
Intel WiFi 6
4 Cell 52WHr ExpressCharge Battery
A Modern Design for the Workplace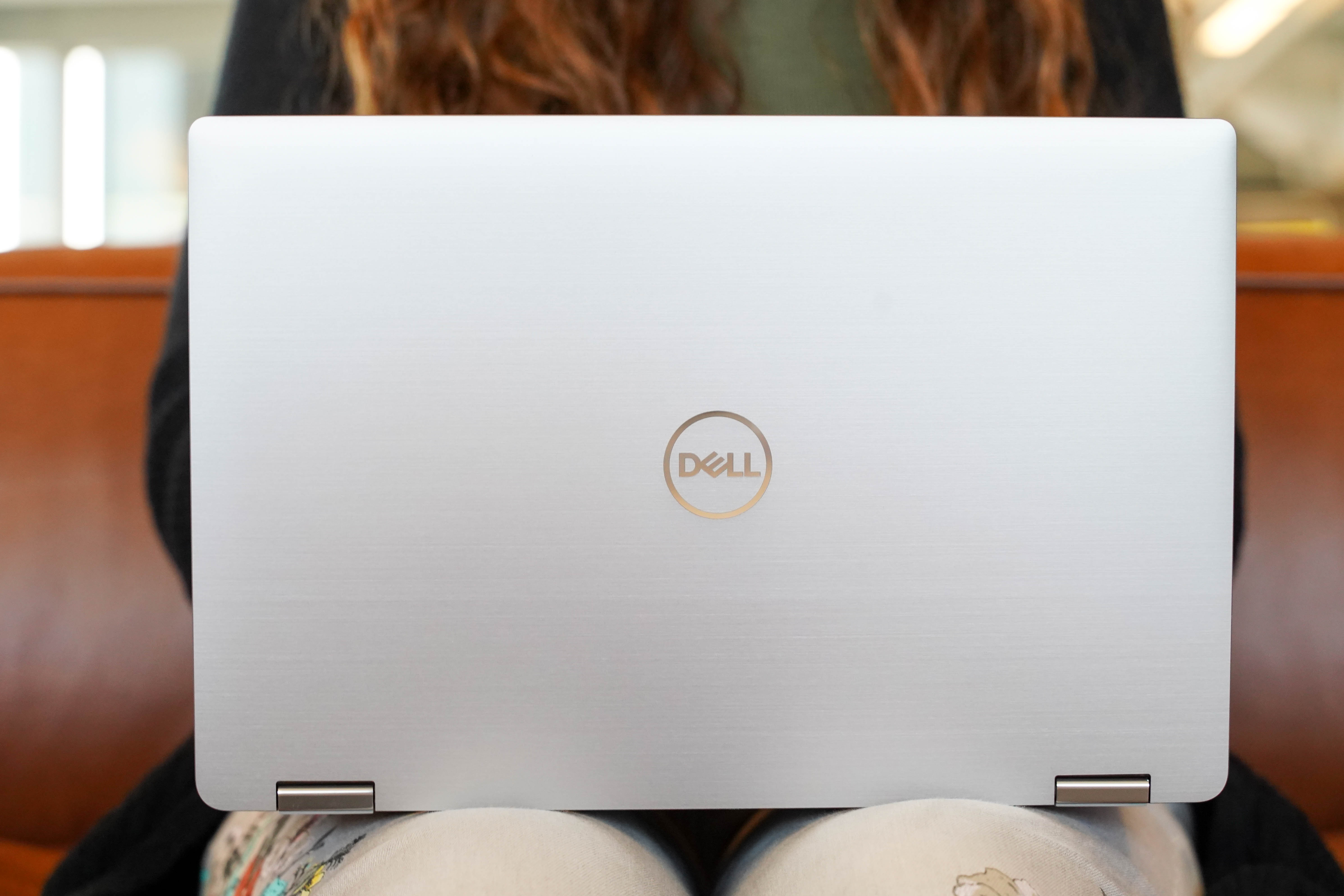 Compared to last year's model, the overall aesthetic of the Latitude places a clear emphasis on sleekness and modernization. Like many PC notebooks, it shows a concerted shift toward MacBook-style minimalism.
The touchpad buttons are gone, as is one of the USB-A ports and the barrel-style power connector. A second USB-C port has been added in its place, however, and fulfills docking, display and charging duties.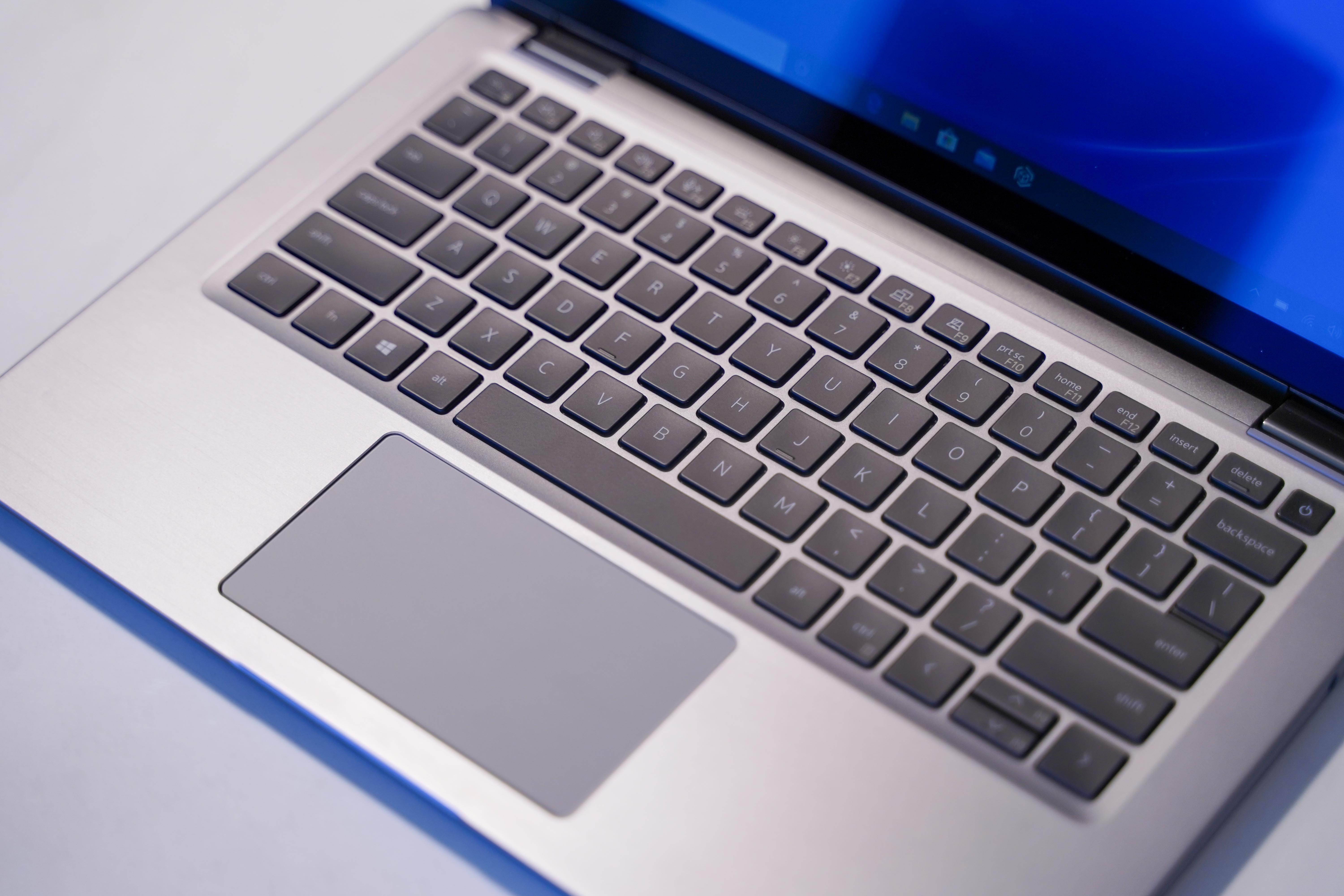 The chassis itself is available in carbon fiber or aluminum – our tester is outfitted with the latter – and sports a more uniform keyboard layout. This is largely due to the reworked arrow keys, which now incorporate the PG UP and PG DOWN into their functionality, as opposed to providing bespoke buttons for those commands as the previous model did.
Although the new Latitude is relatively low on flashiness, there's a number of thoughtful touches to be found throughout, like the physical privacy shutter for the webcam and the admirably thin display bezels. Paired with an illuminated keyboard and a new larger touchpad, it adds up to laptop that looks and feels legitimately premium without shouting it from the hilltops.
Set Up for Success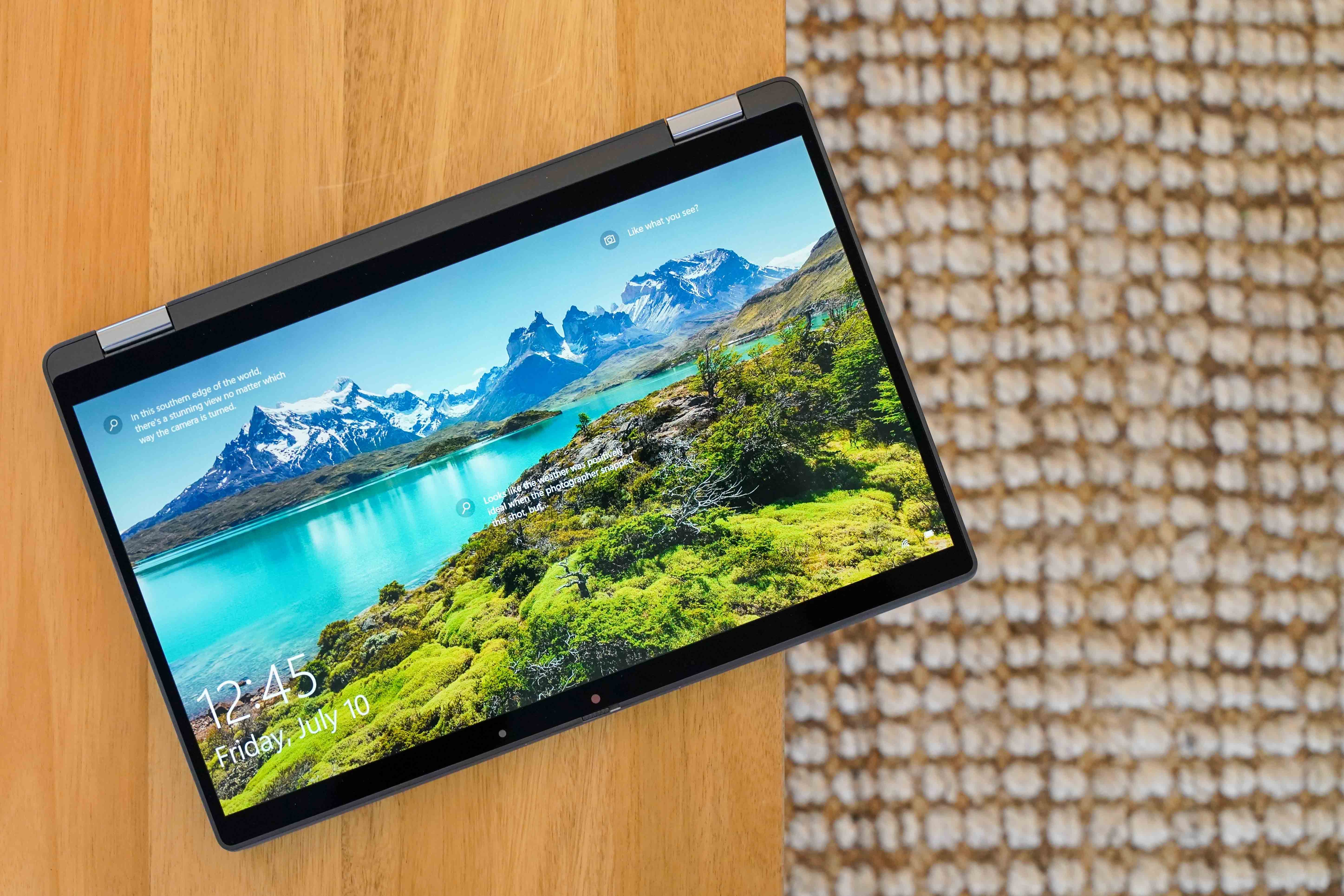 In the available 2-in-1 configuration, the Latitude 7310 is equipped with a 13.3-inch 1080p Gorilla Glass touchscreen display as standard. An integrated privacy feature dubbed SafeScreen is also available.
This feature allows users to narrow the display's field of view at the push of a button, preventing prying eyes nearby from reading what's on the screen.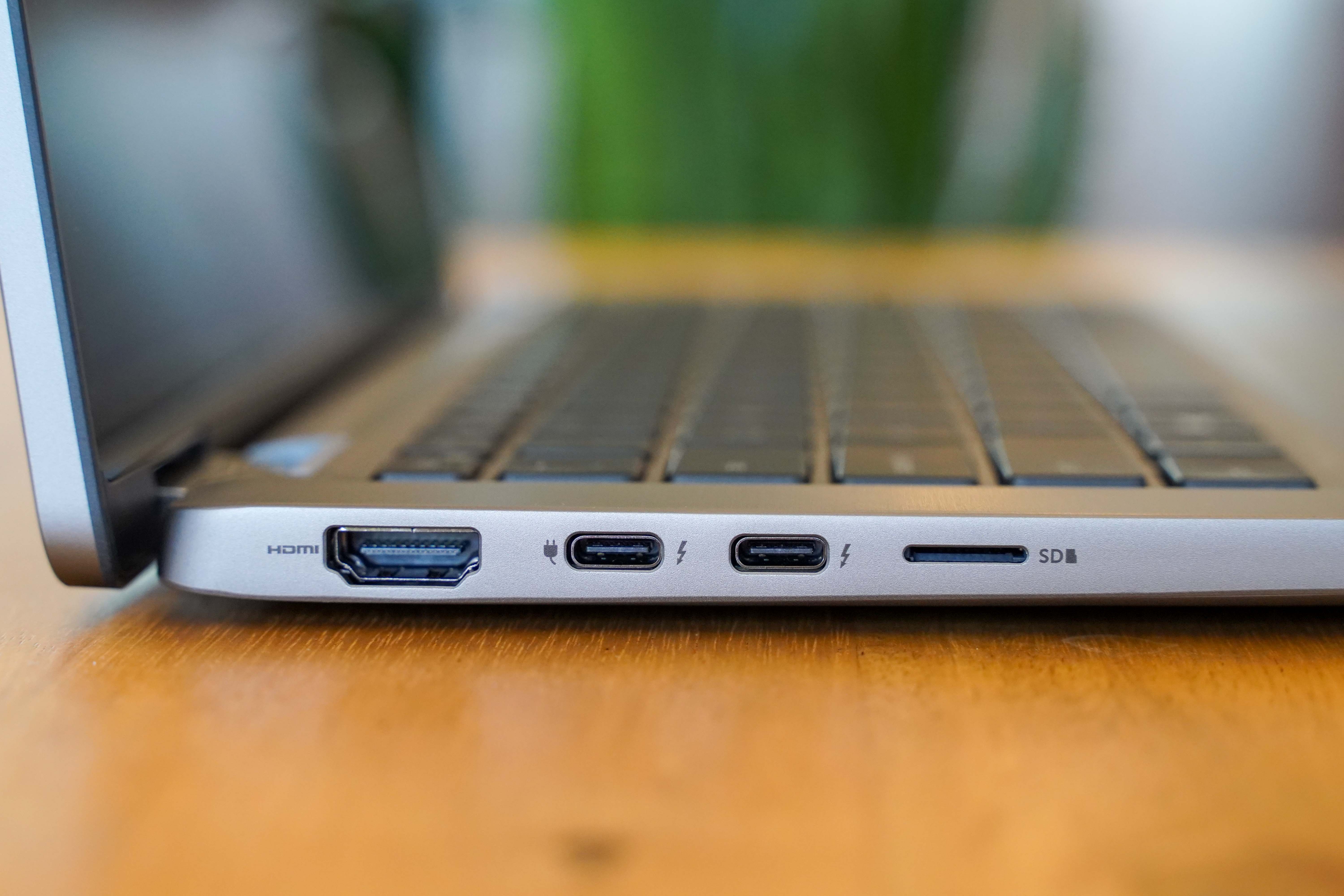 A 3.5mm headphone jack, a HDMI 2.0 port, a microSD card reader, the aforementioned pair of USB-C ports and single USB 3.2 port round out the connectivity options on either side of the laptop. Bluetooth 5.1 is standard, and Wi-Fi 6 is optionally available.
The Latitude 7310 also features Dell Optimizer. Not to be confused with the typical throwaway bloat that often comes pre-installed on new PCs, Dell says the new program adapts to your behavior and can improve everything from performance and battery life to system wake times and audio fidelity. With that in mind, this is one piece of software that you'll want to keep in well-running order.
The base configuration of the Latitude 7310 starts at $1,569. With the array of options Dell offers here, however, it's no surprise that our tester rang up to more than $2,700 with features like 2-in-1 convertibility, SafeScreen, an I7-10610U processor, 16GB of DDR4 memory, and 512GB of SSD storage on board.
Performance for Professionals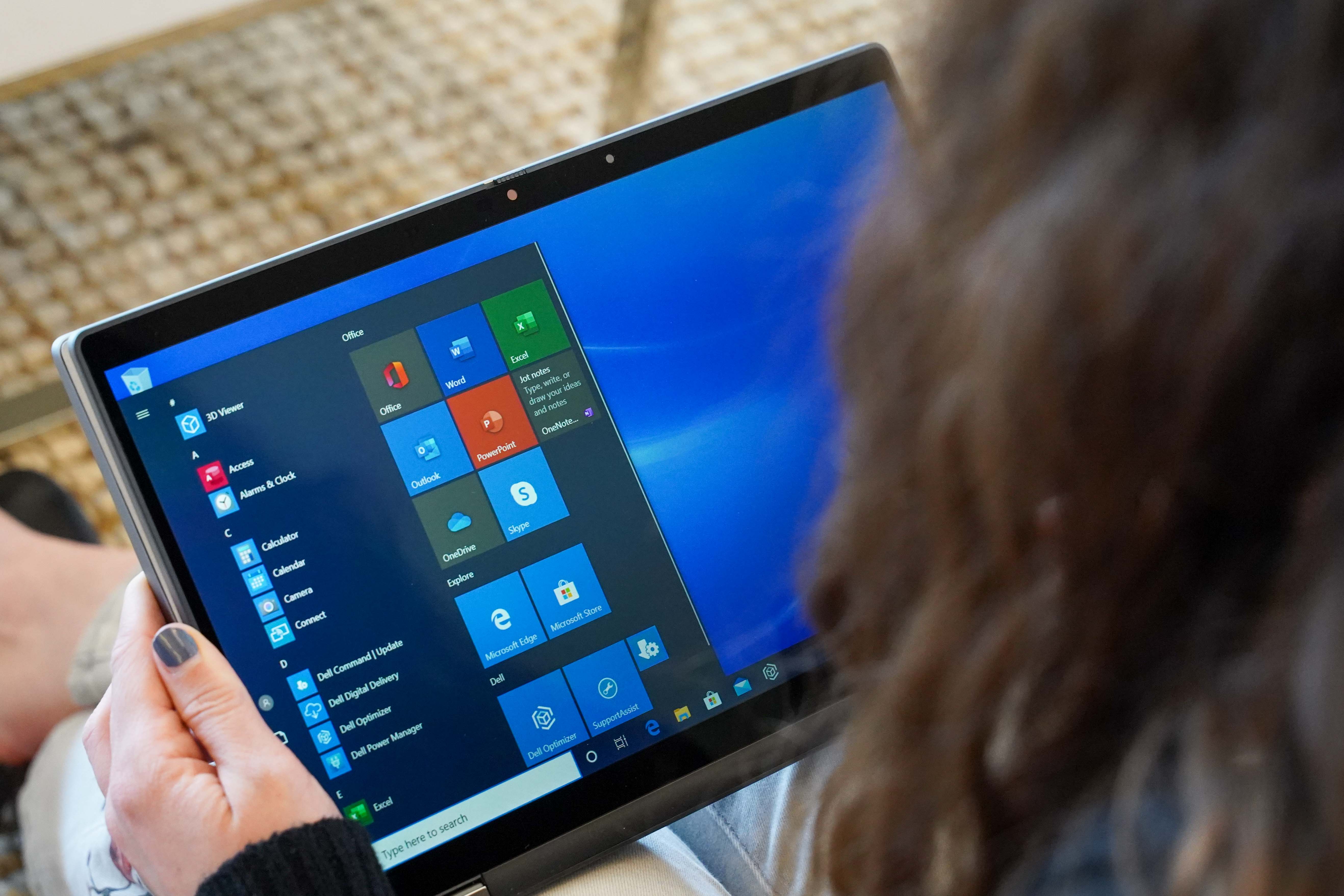 Whether used as a traditional laptop or in tablet mode, the Latitude 7310 made short work of video streaming, web browsing, office applications, and almost anything else we could throw at it. There's plenty of horsepower on tap to be sure.
But with an integrated Intel GPU handling the graphics processing and a relatively slow display response time, it's clear that Dell's target audience is business users who might indulge in the occasional Rocket League match, rather than hardcore gamers.
Audio performance is a similar story, with a decent amount of volume to be had. However, due to its tinny response, the Latitude is at its best when you stick to YouTube videos or use your own headphones.
Touch response in tablet mode is excellent, and the vast amount of screen real estate is a pleasure to behold. However, Windows' lack of refinement here does take the overall user experience down a peg or two versus a dedicated tablet like the iPad.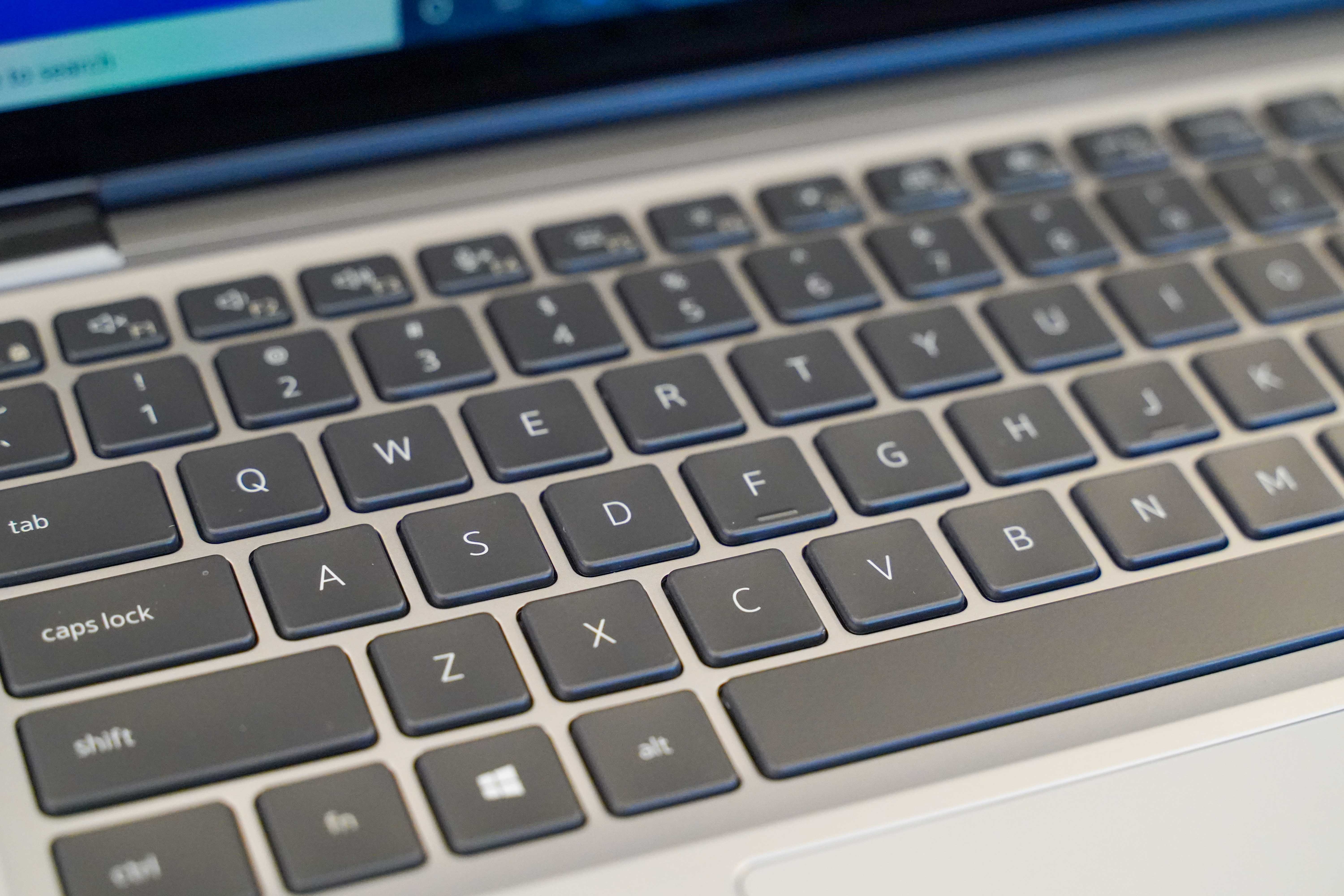 The Latitude 7310 earns some points back with its keyboard, though, which boasts tangible travel that results in nice, tactile action while still remaining quiet. The touchpad is bit of a mixed bag, however. We loved the size and surface smoothness, but taps were registered inconsistently at times. And due to the pad's physical click feature, both taps and presses could feel a bit unstable on occasion.
Our tester also came equipped with the optional four-cell, 52KWHr battery (a three-cell, 39KWHr unit is standard), which held up admirably well over a full day of mixed use. Your mileage may vary, of course, and is highly dependent on your screen brightness settings.
The four-cell battery is also compatible with Dell's ExpressCharge technology. Integrated into the Dell Optimizer software, ExpressCharge can provide the device with an 80% charge in less than an hour, or a 35% charge in as little as 20 minutes.
Should You Buy The Dell Latitude 7310 2-in-1?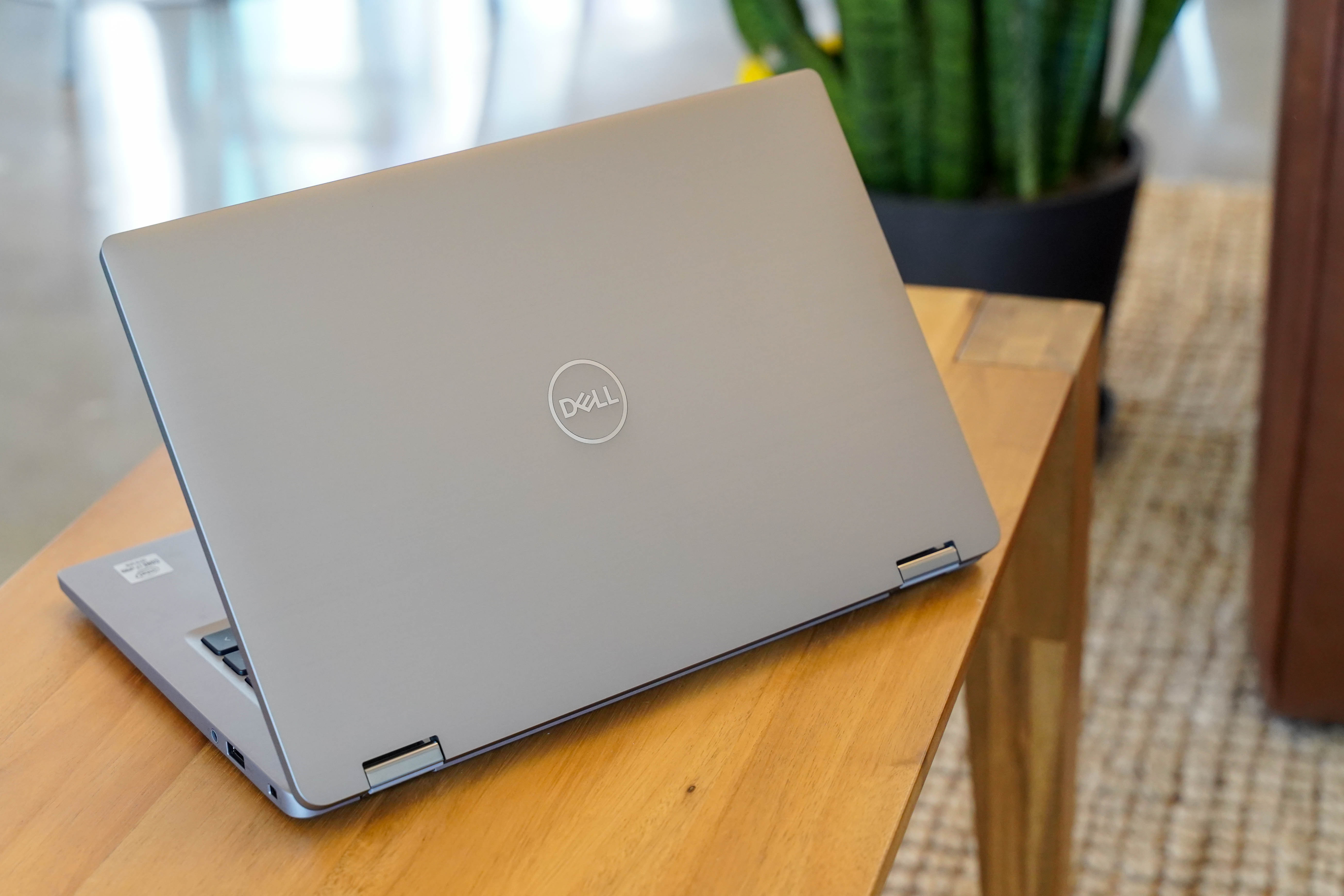 The Latitude 7310 2-in-1 occupies a very specific niche, and it does so quite well. The build quality and overall performance of this 2-in-1 is excellent. And the array of available options for the Latitude means that business users can tailor the machine to their specific needs.
Although the GPU and display limitations prevent it from being a true do-it-all machine, those who don't do much in the way of professional video or photo editing probably won't feel like they're missing out on anything. And for those that do, there's always the Dell XPS lineup.
---
Check out our Dell Home & Office Coupons page to find out about all the current Dell sales and discounts. And set a Deal Alert to be notified of future offers on your favorite Dell laptops.
Up Next:
---
Any product or service prices/offers that appear in this article are accurate at time of publish, and are subject to change without notice. Please verify the actual selling price and offer details on the merchant's site before making a purchase.