How to Get the Most Out of the XPS 13's Gorgeous OLED Display
Enhance your entertainment, boost productivity and even liberate yourself from your home office.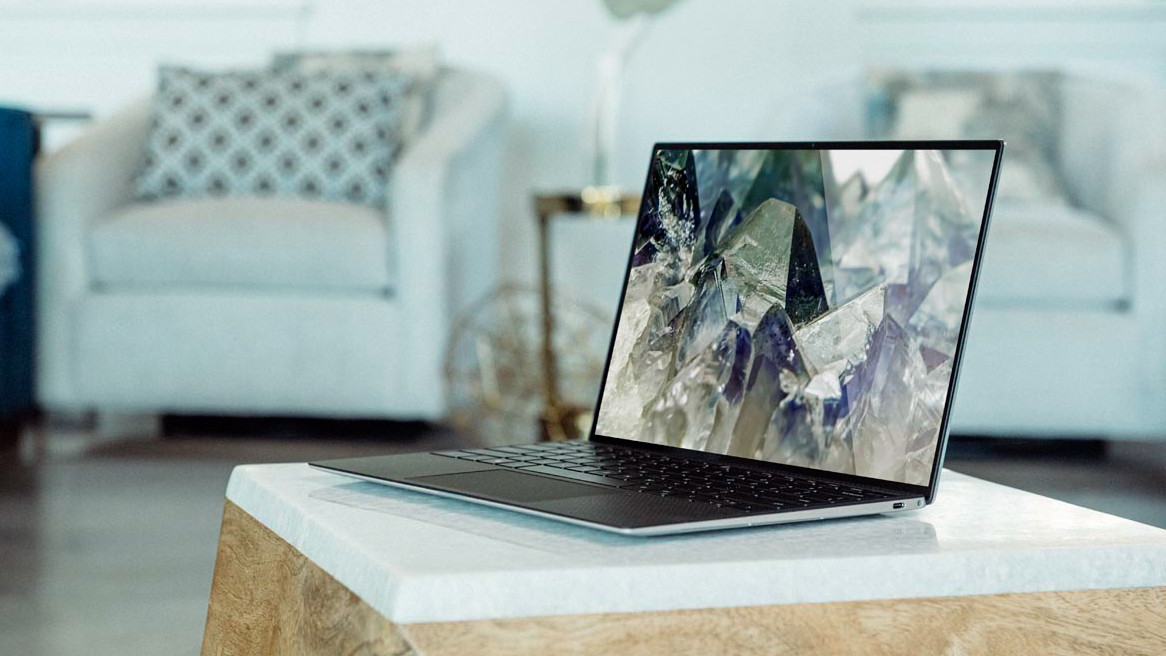 OLED displays are slowly but surely making their way from living room TVs into premium laptops like the new Dell XPS 13, and that's fantastic news.
Even if you know very little about display technology, you'll probably have noticed how stunning those OLED TVs look at your local electronics store. But when an OLED display is packed into a thin and light laptop, it brings with it so much more than just pretty pictures.
The new 2021 model of the Dell XPS 13 has been updated to include a gorgeous OLED display option. We used this delightful little laptop to explore how you can get the most out of the new display tech to enhance your movies, improve your work, and even liberate yourself from the daily confines of your home office.
A Few Important First Steps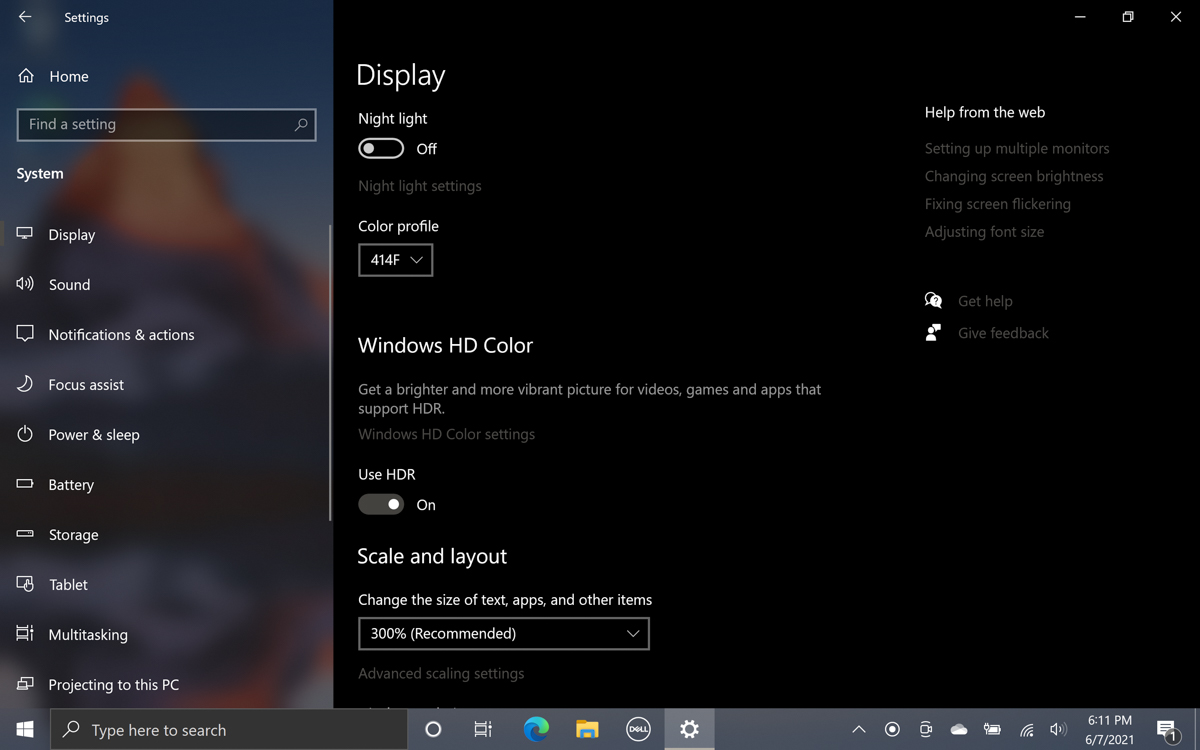 By default, Windows won't give you the best picture you can get from the XPS 13's OLED display. However, there are just a few simple steps to get you right on track to some amazing image quality.
First, head into Windows Settings, select System, and then Display. Here, you'll want to turn on the 'Use HDR' option. Remember where this option is, because some non-HDR content will look better when this is turned off, so you'll want to get used to toggling this on and off when appropriate.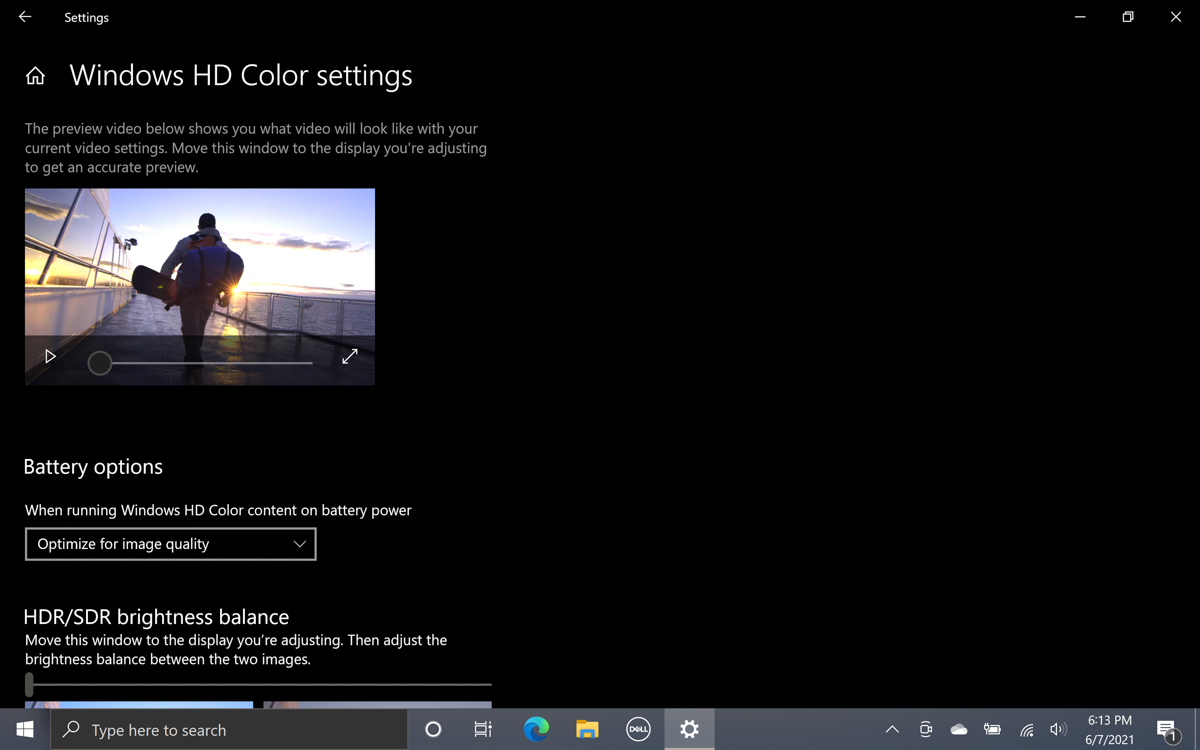 Now, click on the Windows HD Color Settings option (right above the 'Use HDR' switch), and scroll down to find Battery Options. If you want HDR content to work even when running on battery power, change this option to 'Optimize for image quality'.
Now you're ready to enjoy your OLED display. Let's see what it can do…
Your Very Own Personal Theater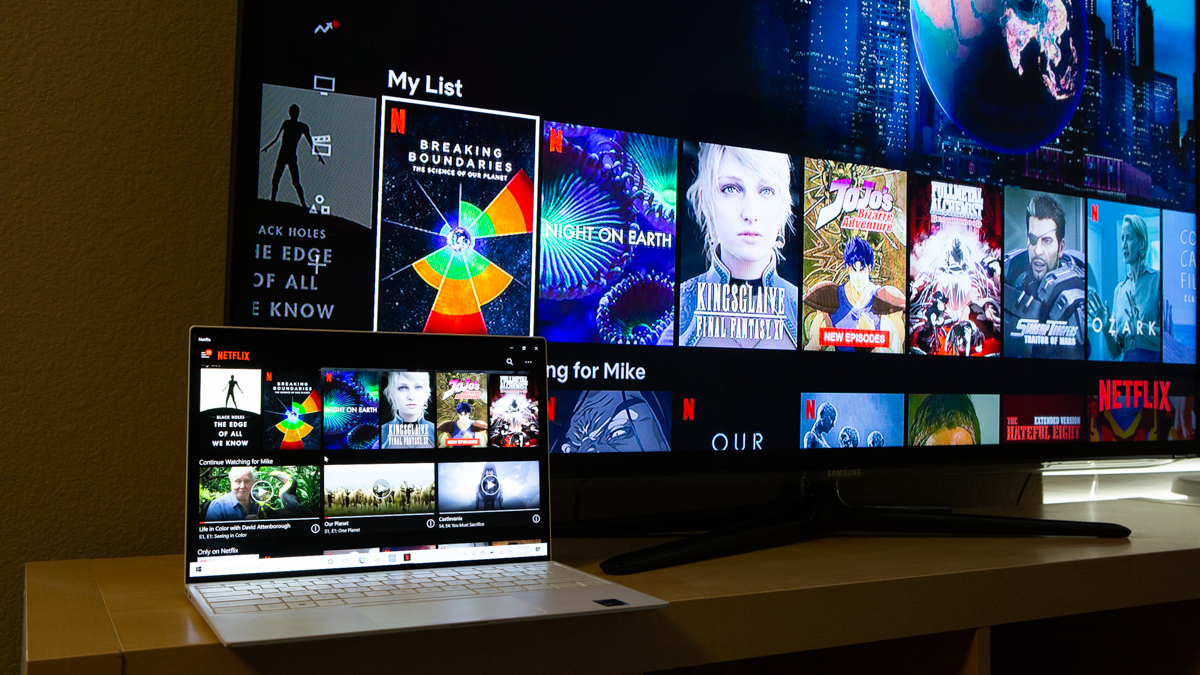 With the main TV commandeered by my wife, I've enjoyed watching multiple episodes of Our Planet from Netflix on the XPS 13. Ironically, I was likely having the superior visual treat.
That's because the XPS 13's OLED panel is compatible with Dolby Vision. This is currently regarded to be the best form of HDR, and claims to be capable of highlights 40 times brighter than non-HDR content.
So, unless you have a really nice TV, the XPS 13 will likely be the best display in the house for Dolby Vision HDR. That means you might even prefer to watch movies and TV on the XPS 13 over the large screen in your living room.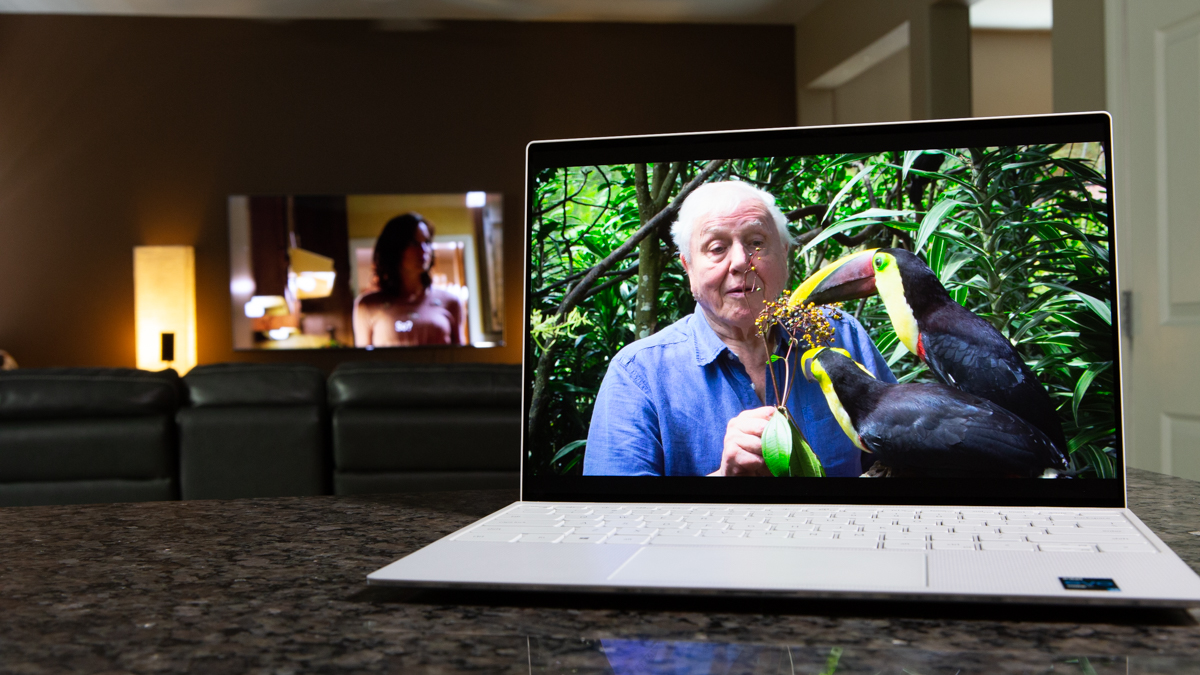 The incredible 4K HDR cinematography of the Our Planet series takes on a whole new level of brilliance on a screen like the XPS 13's OLED. Bursts of light and flashes of color smack you in the face in ways you won't experience if you've never watched Dolby Vision content on a premium HDR display.
One thing to note: You must download the Netflix App via the Microsoft Store to enjoy Netflix in Dolby Vision. Netflix streaming via the website does not support HDR, and you won't be taking full advantage of that screen.
Free Yourself From the Office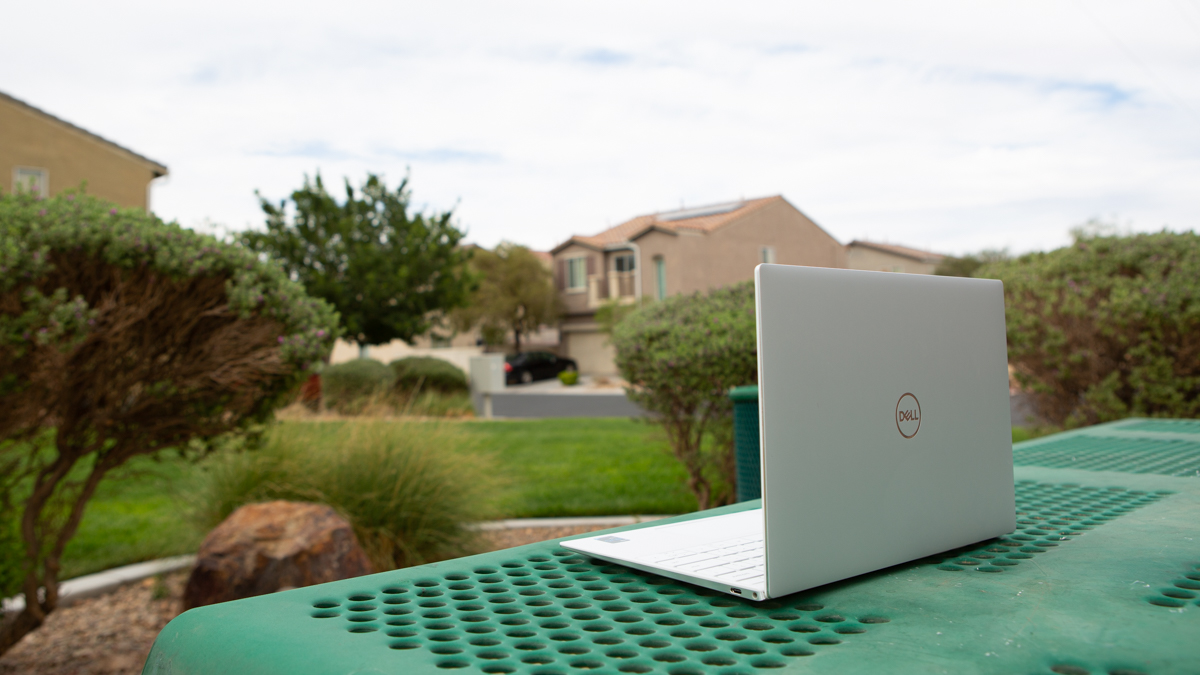 I've spent the vast majority of the past 10 years working on a desktop PC in my home office. I've often looked on in envy at people working at my local park, but couldn't join them because the display on my 2014 Macbook Pro is simply not bright enough to overcome the glare of the sun.
It's for this reason that I've been making the most of my testing time with the XPS 13 by escaping the relative monotony of my office chair every chance I get.
With around 500 nits of peak brightness, the XPS 13 packs enough of a punch to push through the sun's glare, making it easy for me to work or play while enjoying the great outdoors.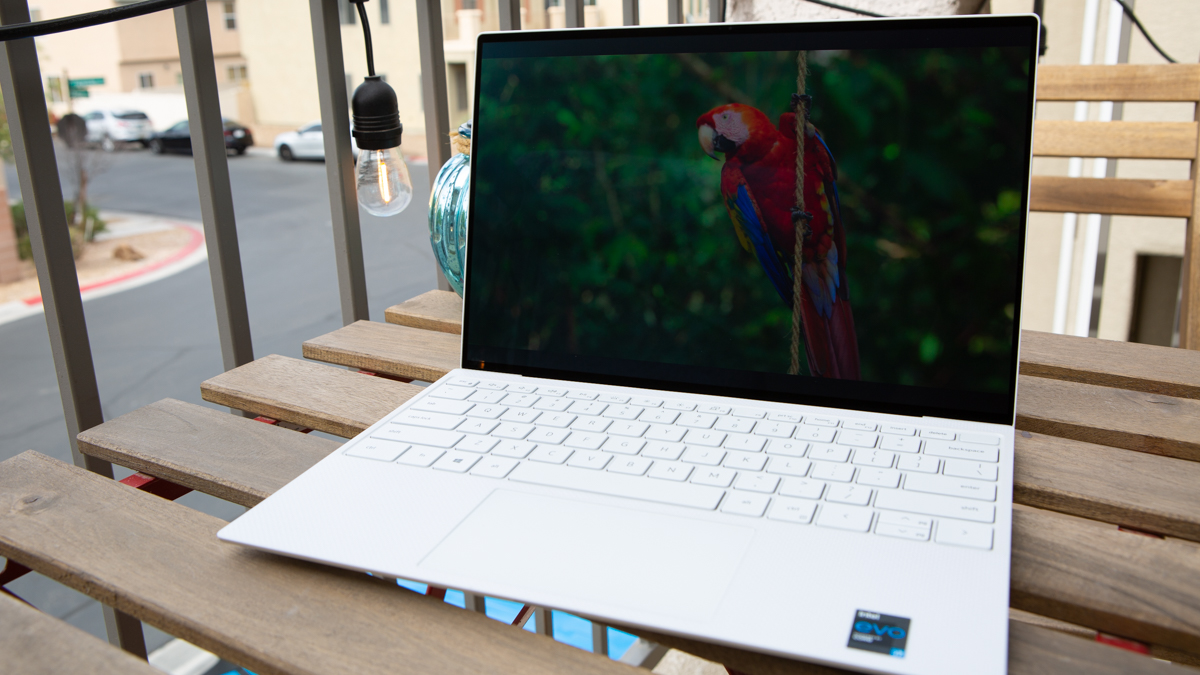 Parks are getting pretty busy as quarantine restrictions slowly lift, and I'm easily distracted, so I've found more solace working in my grassy neighborhood communal garden and my second-floor balcony. But you might also take the opportunity to explore local coffee shops with outdoor seating or upper-floor decks.
And if you're a visual content professional, you'll extract even more value out of the incredible color accuracy of the OLED (100% DCI P3, for stats nerds). With such a capable display in a highly portable chassis, a professional photographer could edit photos in the field and see exactly what they've produced, rather than having to wait until they get home to their high-end desktop displays, potentially getting more done in the process.
That's a Really Red Ferrari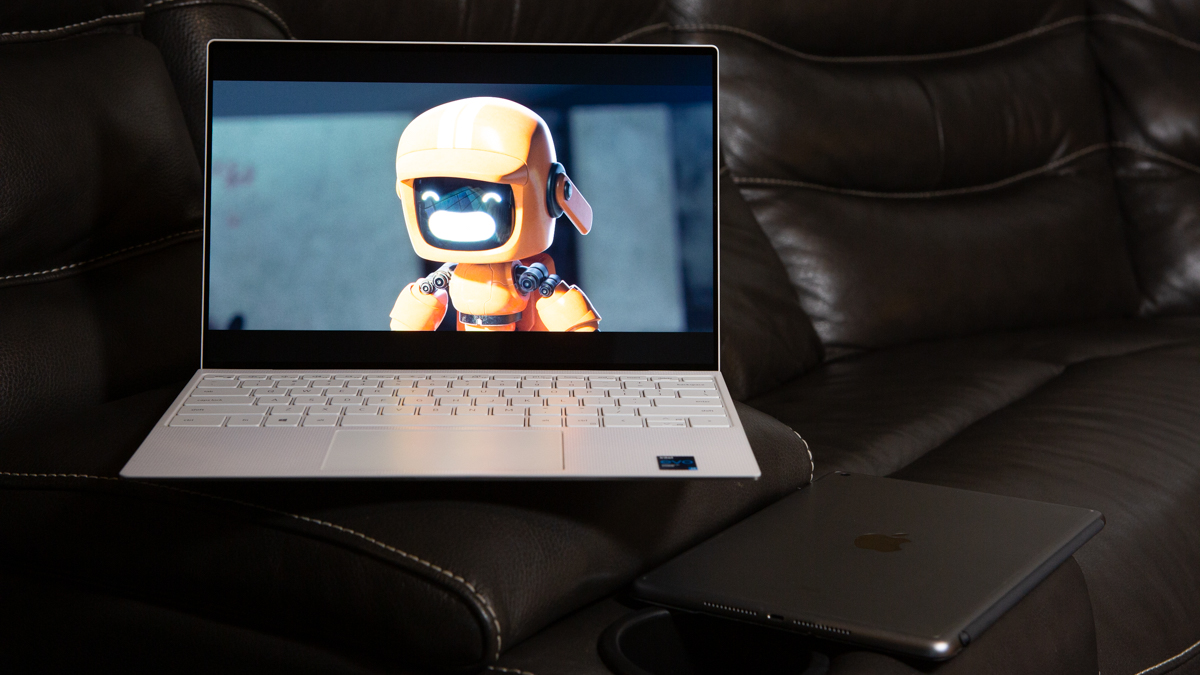 I'm a bit of a YouTube addict and thus, I never leave the house without my trusty iPad — a large but still portable screen on which I consume an endless barrage of automotive and retro video game content. Sadly for my iPad however, I've found myself reaching for the XPS 13 on my way out the door.
Sure, HDR content looks incredible on the laptop, but I've gotten just as much enjoyment out of standard content on that little 13-inch screen. Just remember to toggle that 'Use HDR' switch off.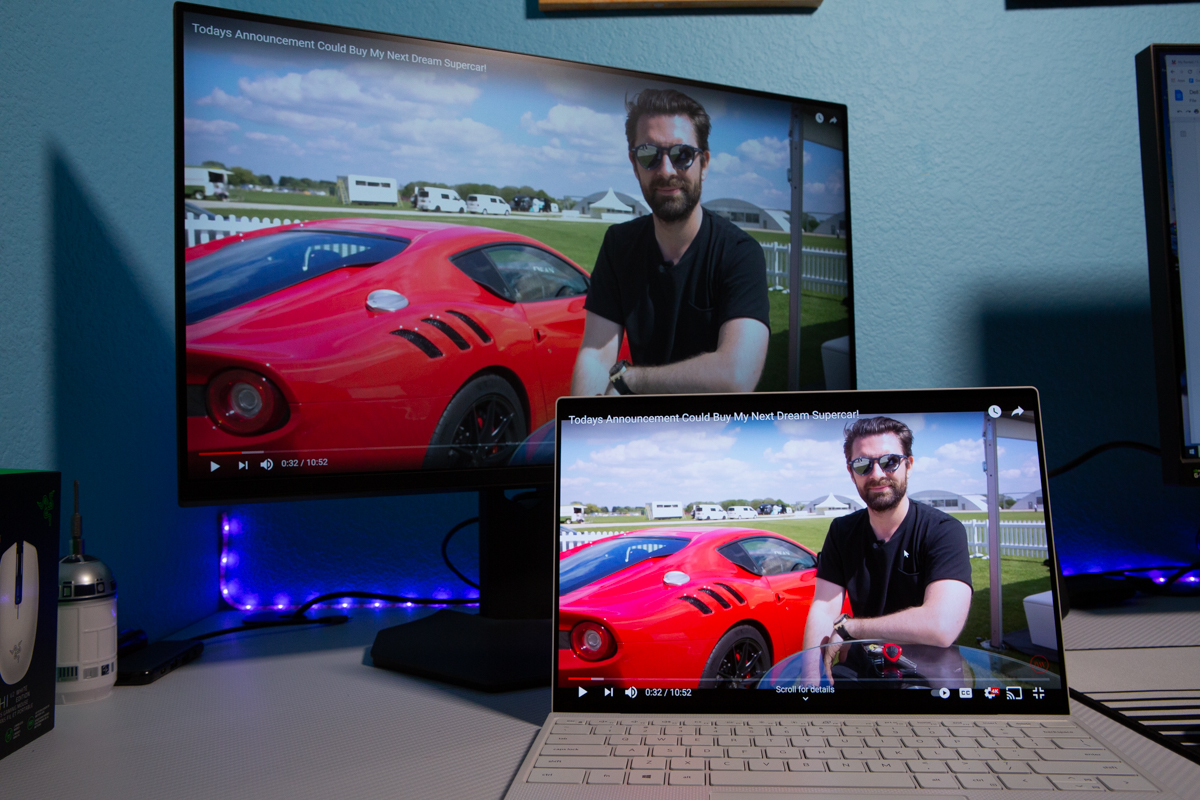 Check out this shot from a video by automotive YouTuber Mr. JWW. My first thought when I saw it on the XPS was, "Are Ferraris that red in real life?" Not just that, but I also noticed how that vivid red doesn't bleed into the rest of the image, and how the bright sunshine hitting JWW's face doesn't lead to any blown out white tones. The display you're reading this article on probably won't do it justice.
The poor iPad has also been sidelined at bedtime, which is when I like to enjoy one more episode of whatever show I'm addicted to. (Love, Death & Robots has my attention at the moment.) OLED screens are also incredible at displaying deep, dark blacks, which is not just great for contrast and color accuracy, but also makes for easy viewing in dark rooms.
Should You Buy the XPS 13 with OLED Display?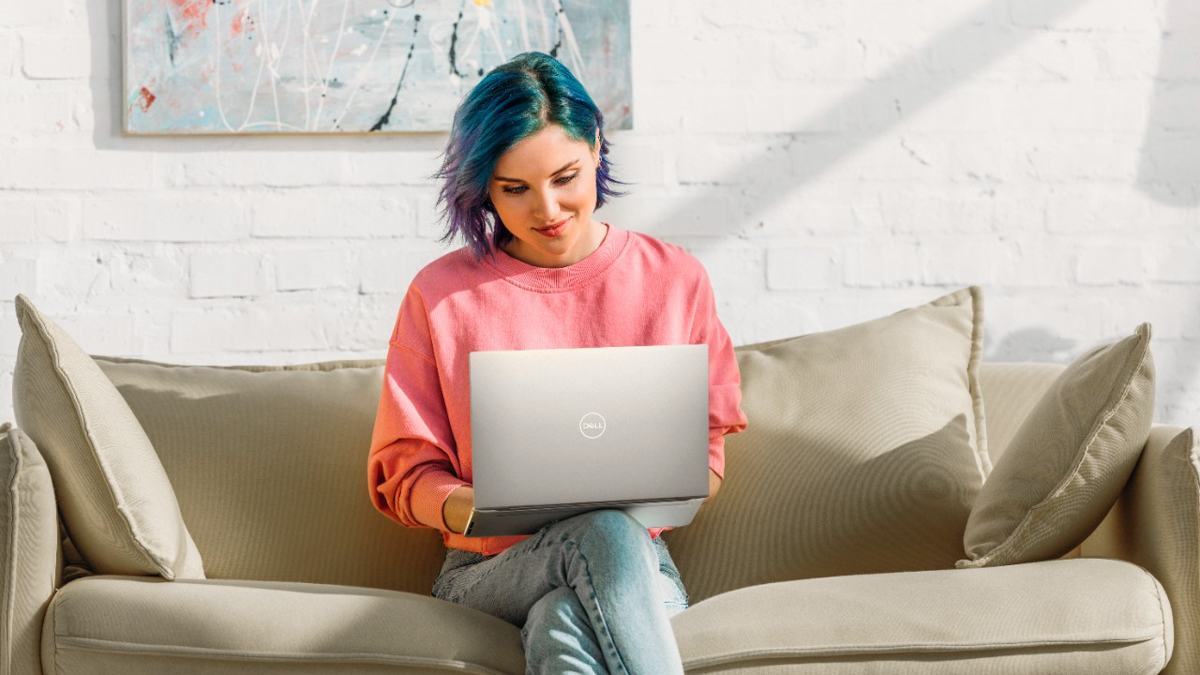 The XPS 13 isn't cheap. But it's not meant to be. This is a flagship device with lofty specs crammed into a supremely thin and light chassis constructed from high-end materials, as we discussed in our initial review.
The new OLED screen is the biggest update to this year's revision of the XPS 13, and it's excellent. The impressive brightness, contrast and color accuracy of this new display helps complete the XPS 13 as a premium laptop.
But this screen is wasted on anyone who will simply use it for word processing or browsing Facebook. If you're willing to drop the funds, make sure you extract every last bit of value out of that display. Watch a stunning documentary. Take your work outside. Hook up some headphones and enjoy your very own miniature movie theater.
Stay up to date on all the latest Dell sales and coupons by setting up a custom Deal Alert or visiting our Dell Coupons page.
Up Next:
Our editors strive to ensure that the information in this article is accurate as of the date published, but please keep in mind that offers can change. We encourage you to verify all terms and conditions of any product before you apply.