Are Electric Toothbrushes Worth the Buzz?
Although electric toothbrushes may cost more than manual brushes, they are worth the long-term oral health benefits.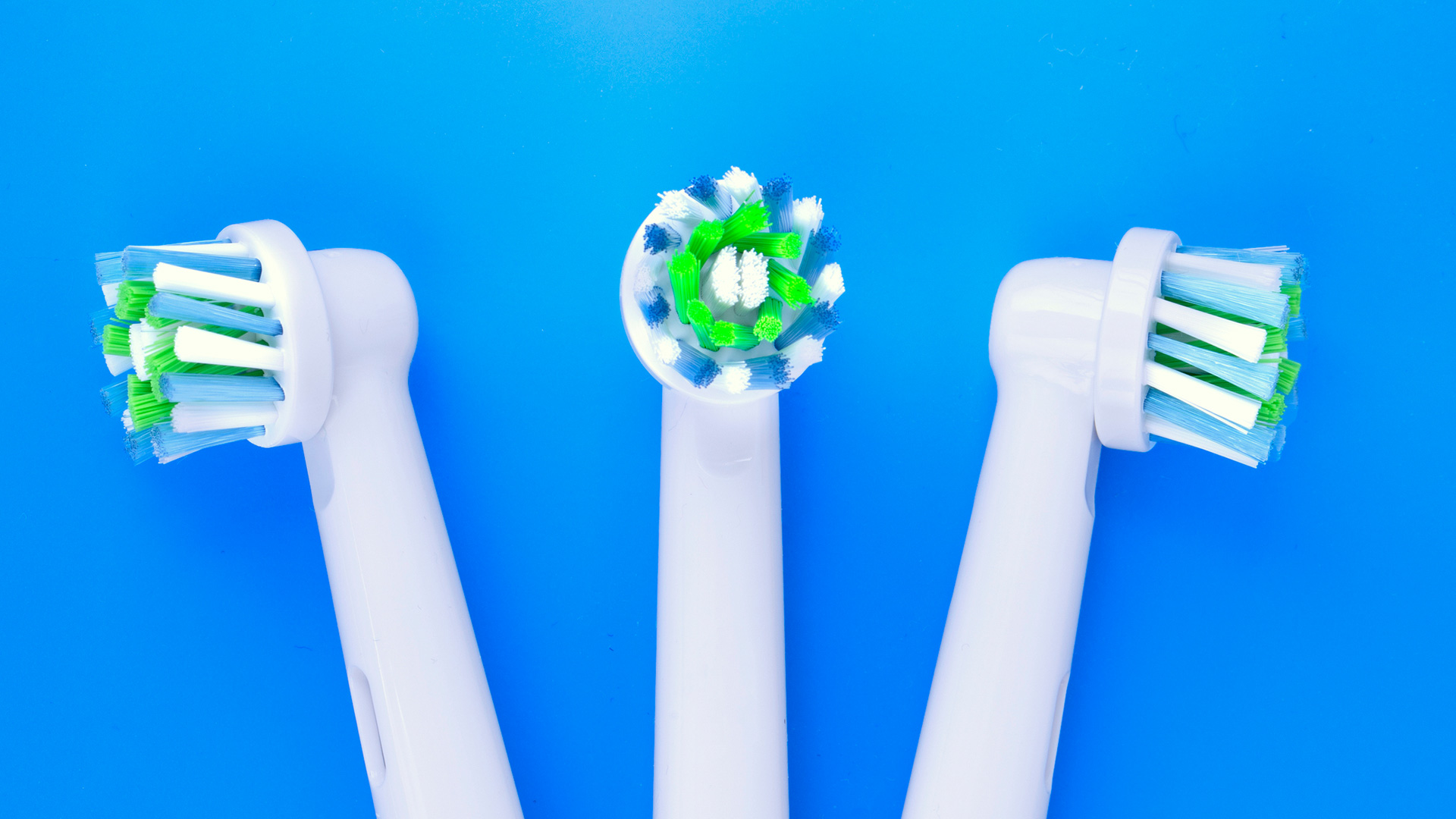 Brushing your teeth is an integral part of oral and overall health. The American Dental Association (ADA) recommends brushing twice a day. But does the type of brush make a difference? Is an electric toothbrush better than a manual one?
The first electric toothbrush came to America in 1960, so this isn't new technology. They've become more popular over time, with 40% of Americans now using an electric-powered toothbrush. With more options than ever before, perhaps now you are considering going electric. Given the higher price tag compared to regular manual toothbrushes, you have to ask yourself: are they worth it?
Do electric toothbrushes clean better than manual brushing?

There are studies that support the claim that electric toothbrushes do a better job of cleaning your gums and teeth than manual brushes. A 2014 study shows powered toothbrushes reduce plaque by 11% after three months of use and 21% after more than three months of use. That's because the steady, consistent movements of the bristles are able to clean the surface of the teeth more effectively than brushing manually.
But achieving those results depend on how often, and for how long you brush for. To enjoy the benefits, brushers must still brush twice a day for two minutes. As ADA Dentist Dr. Richard Price says, "It's not the brush, it's the brusher."
Types of Electric Toothbrushes

Electric toothbrushes aren't all made the same. Many models offer interchangeable brush heads, and different options for brush head movement. Oscillating brush heads feature bristles that rotate and move; sonic and ultrasonic brushes clean by vibrating the bristles at very fast speeds.
The different types of electric toothbrush heads include:
Oscillating: Side to side, circular, counter oscillating (different bristles go different directions), and rotation movement (circling one direction and then reversing)
Sonic: Fast vibration around 40,000 oscillations per minute.
Ultrasonic: Fastest vibration at 2,400,000 oscillations per minute.
A 2020 study posted in the National Institute of Health showed the reduction of plaque between a sonic and ultrasonic brush was "not statistically significant." However, both sonic and ultrasonic performed better than regular oscillating heads. One big difference between ultrasonic and sonic brushes is the noise level. Ultrasonic toothbrushes are much quieter because they vibrate at a higher frequency that is beyond the scope of human hearing.
How often should I change an electric toothbrush head?

A toothbrush head should always be replaced every three months, according to the ADA. Once you reach the three-month mark, the brush would have been used almost 200 times and the bristles will appear worn down and frayed. Poor quality bristles become less effective at removing plaque.
It is also important to regularly clean the electric toothbrush head. Rinse it with hot water before and after use and wipe off the handle before storing it upright. Don't use a cover, which can trap moisture and breed bacteria. For a deep clean, you can soak the toothbrush head in mouthwash for several minutes after use.
How do I choose the right electric toothbrush for me?

Electric toothbrushes come with a variety of features to make brushing more efficient and effective.
These are all things to consider when making your purchase:
Timer: Does it have a timer to make sure you aren't brushing too quickly or for too long?
Pressure sensor: Does it have a pressure sensor to make sure you aren't going too hard on your teeth and gums?
Brushing modes: How many brushing modes (ie: Daily Care, Sensitive, Whitening, Gum Care, etc) does it have? Some even have a mode to just clean your tongue. (You are brushing your tongue, right? A dental study found up to 90% of cases of bad breath come from bacteria on the tongue.)
Brush head variety: Does it offer a variety of brush heads with a range of firmness for those with sensitive teeth and gums?
Battery or rechargeable? Does it requires AAA or AA batteries or can it be charged by plugging it into an outlet?
Are electric toothbrushes FSA eligible?
You might wonder if electric toothbrushes are eligible for purchase with an FSA (Flexible Spending Account). The IRS draws a line at toothbrushes and toothpaste since they are ordinary personal expenses. However, as always, double check with your plan. If you have an accompanying medical diagnosis, you may be able to use FSA funds to buy an electric toothbrush.
Are electric toothbrushes worth buying?
Rechargeable electric toothbrush models can cost between $30 and $200 initially, plus ongoing expenses for brush head replacement. That may seem like a lot compared to a $5 manual brush, or the free one your dentist gives you. But an electric toothbrush is absolutely worth the extra expense for having better long-term oral health because they are more effective at removing plaque when used regularly and correctly compared to regular brushes. You may not necessarily need a $200 electric with all the bells and whistles, as you can find entry-level models under $40 that will still work well for everyday cleaning.
Check Out Current Electric Toothbrush Deals
Our editors strive to ensure that the information in this article is accurate as of the date published, but please keep in mind that offers can change. We encourage you to verify all terms and conditions of any product before you apply.