Hangry? Science Says Hanger is Real and We Have an 'Epic' Cure for It
Get a grip on your hanger with EPIC gourmet bars in gourmet flavors and a 2 for $5 Whole Foods deal.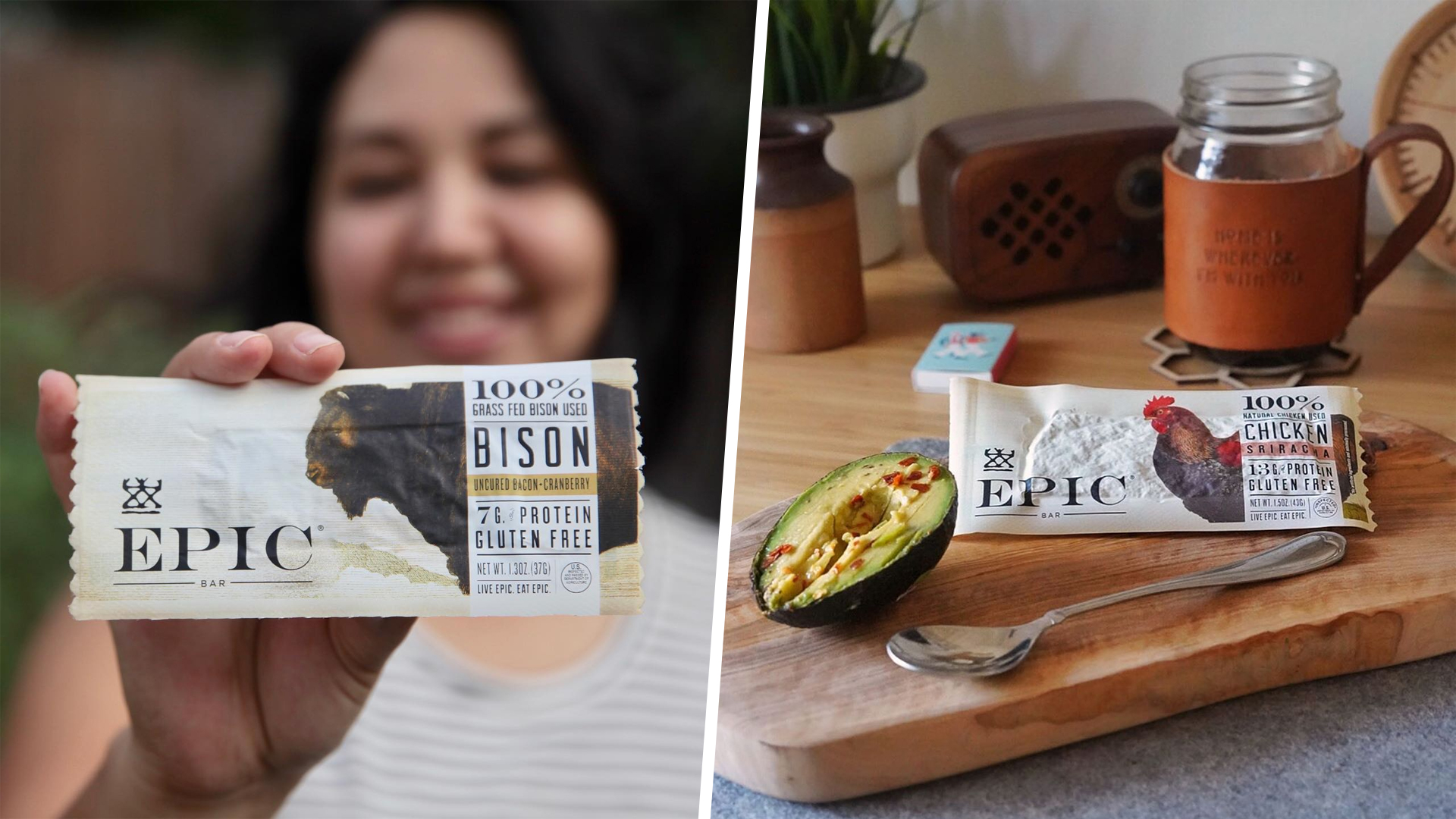 I have a confession to make. l suffer from "hanger." I don't like to admit it since I am also a certified personal trainer and health coach. Scientists have studied and verified that "hanger" (and its effects) do exist and officially define it as "a feeling or showing of anger due to hunger." And, as someone who is highly aware of the connection between what I put in my body and how well I perform my daily tasks or workouts, my solution to my hanger is making sure I have an EPIC Meat bar within reach almost anywhere I am.

I stash EPIC meat bars and jerky in every place my hanger can hit: the office, the car, at home on my desk during a video call that's running overtime, tote bags, the beach… basically everywhere. And, right now, since EPIC nutrition-packed meat bars are 2 for $5 at Whole Foods, my preferred hangry-killing snack is as affordable as other nutritionally-vacant and high-caloric snacks that can do more damage than good. Plus, for anyone familiar with Whole Foods, you know a "twofer" special is rare, making it a great time to stock up now on this non-perishable nutritional snack. And when you order this deal via Amazon, you can choose between pick up or delivery.



Perhaps even more impressive than the current discount on EPIC's real protein bars are its ingredients — to clarify, the LACK of ingredients. Let me explain: one of the main reasons I continue to buy EPIC meat bars in bulk is because of the short ingredient list. Any given flavor will have just a handful of ingredients, and it's all stuff you know, recognize and love, like grass-fed venison and garlic powder. Nothing shady.
---
What Makes EPIC Bars Unique?
EPIC meat bars are ideal for anyone with a hectic schedule and who prefers to handle their hanger rather than let it negatively affect those around them. High in quality protein and nutrient-dense, EPIC creates a genuinely satiating snack between meals without the chemicals and additives in other grab-and-go snacks and meat sticks.

Plus, several of the EPIC meat bars are friendly for particular diets. Specifically, many EPIC products and flavors are Whole30-approved, AIP (autoimmune protocol) diet-approved, and non-GMO verified. Others are keto-friendly, including the new Beef Sea Salt and Pepper and Beef Jalapeno for anyone following the popular keto diets. Both of these two beef protein bars have just three grams of carbs, and when you account for the fiber content, zero net carbs.

EPIC meat bars also come in several other "belong-on-a-menu" type of flavors, such as Chicken Sriracha, Chicken Sesame BBQ, Beef Habanero Cherry and Smoked Maple Bacon. My personal favorite: Bison Bacon Cranberry. It's the most velvety jerky you'll ever experience, and the sweet-and-salty flavor is perfect for when you can't decide if your hungry brain demands sodium or sugar.
---
Why You Need EPIC Bars Everywhere in Your Life

EPIC meat bars have claimed a spot in my pantry, in my car, and in every bag I own. I seldom leave the house for errands or adventures without an EPIC bar in tow. If I sound obsessive, it's because I am.
Meat-eaters can easily add EPIC bars to their snack rotation with this Amazon deal. For outdoorsy types, this 2 for $5 value is a chance to double down on a hearty snack that packs a better nutritional punch than sugary granola bars while also being shelf-stable.
But the benefits don't stop at flavor and satisfaction and convenience: EPIC meat bars are highly nutritious, providing you with ample calcium, iron and vitamin A (exact nutrient values vary by flavor) on top of 7 to 15 grams of protein per bar.
---
One EPIC Bar Later…

If any of the above resonates with you — you get hangry, you spend a lot of time outdoors, or you go hours without access to a kitchen or restaurant — but have yet to experience an upscale meat protein bar, this deal makes it a great time to try EPIC. I'm confident you'll be hooked after you try just one, and your belly will thank you along with anyone who's ever stood in between you and a snack. Try a few bars now for $5 with plenty of time to stock up and try more flavors before the last long weekend of summer arrives.


---
Since we think you'll be a repeat customer, set a Deal Alert to be notified the next time EPIC meat bars go on sale.
Up Next: Our 8 Favorite Affordable Places to Order Meat Online
Our editors strive to ensure that the information in this article is accurate as of the date published, but please keep in mind that offers can change. We encourage you to verify all terms and conditions of any product before you apply.