Everything You Need to Know Before Buying a 4K TV
Some factors are more important than others when shopping for a new TV. Are you considering the right ones?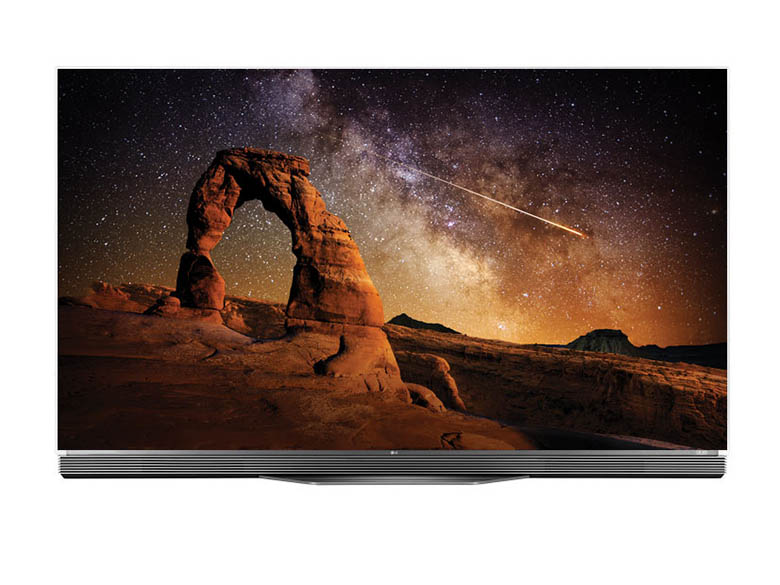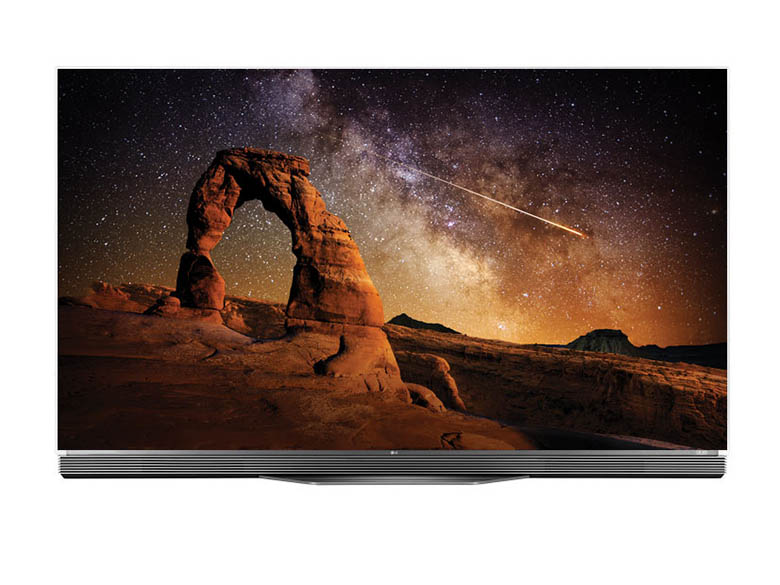 Everything you thought you knew about buying a TV is probably wrong.
Front-and-center of the TV world is 4K or UHD — Ultra High Definition. At this past January's Consumer Electronics Show (CES), every major TV brand showed off new large screen 4K UHD TVs. According to the Consumer Technology Association (the folks who put on CES), a third of the expected 40 million TVs sold in the US this year will be 4K models, and market research company IHS says there will be more than 300 million UHD sets in use globally by 2019.
In other words, 4K isn't just the future of TV — it's the present.
Before we go any further, and to mollify the TV geeks, there is a slight, technically semantically insignificant resolution difference between 4K and UHD. While UHD is the technically correct term, we're going to use "4K" to keep things simple.
At a normal viewing distance — 6 to 8 feet away — it is nearly impossible to tell the difference between a 4K and 2K on a set smaller than 65 inches; in other words, buying a 55-inch 4K TV that you're sitting 6 feet or further from is a waste of money.
4K Advantages
4K TVs produce a resolution of 3840 x 2160 pixels — a total of 8 million-plus pixels, as compared to the standard 2 million-plus pixels in 1920 x 1080 HDTVs, which we'll refer to as 2K. In other words, 4K TV offers four times the resolution of 2K TV.
Practically, more pixels means smaller pixels, which means you can sit much closer to a bigger 4K TV screen without seeing the pixels — the dots — that make up the TV picture. As you can see by this chart, optimal viewing distance from a 70-inch 4K TV is less than 5 feet, compared to around 8 feet for a 70-inch 2K set.
To gain the full advantage of 4K, you want as big a set as your room, wallet or significant other will allow. At a normal viewing distance — 6 to 8 feet away — it is nearly impossible to tell the difference between a 4K and 2K on a set smaller than 65 inches; in other words, buying a 55-inch 4K TV that you're sitting 6 feet or further from is a waste of money.
What Is 'HDR'?
More important to picture quality than higher 4K resolution is HDR, or High Dynamic Range. Rather than adding more pixels, HDR vastly expands contrast, illuminating picture details often bleached out by bright lights (the sun, car headlights, flood lights, explosions) or buried in deep shadows. HDR's startling detail boosts are far more noticeable to the naked eye than the often subtle differences between 4K and 2K.
There are actually two flavors of HDR: the industry standard HDR10 and Dolby's slightly spiced-up Dolby Vision, initially found on 4K TVs from Vizio and LG. Most of us won't be able to tell the difference between the two, and any Dolby Vision-enabled UHD Blu-ray discs will display just fine on non-Dolby Vision HDR10 4K TVs.
Adding to the HDR improvement is a technology called Wide Color Gamut (WCG), which expands the color palette a TV can display. As a result of the contrast and color palette improvements, the images on a 4K TV with HDR and WCG look more lifelike than on any TV you've ever seen.
Only a handful of 2015 4K TVs include both HDR and WCG, as well as the necessary HDMI 2.0a jacks necessary to convey these signals from a 4K media streamer or UHD Blu-ray deck to your 4K TV. But if you're in the market for a new big screen TV, going for a 65-inch-plus 4K UHD with HDR and WCG is going to give you the best viewing experience, and will be the most future-proof option. Of course, it's also the most expensive, which we'll get to a bit later.
What Can I Watch in 4K?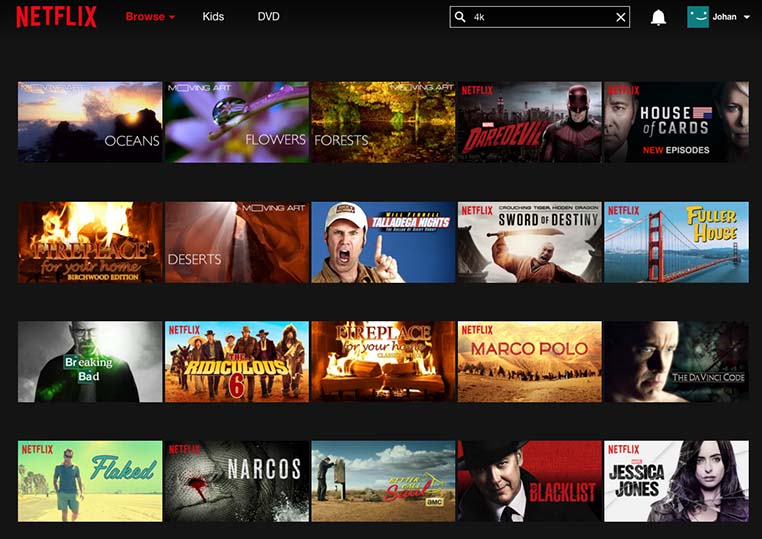 There isn't any 4K content available from traditional TV or cable broadcasters, and likely won't be for a few years. However, both DirecTV and DISH Network offer 4K content access via special 4K equipment.
For current cable content, 4K TVs "upconvert" standard 2K to 4K. Just how a 4K TV performs this digital upconverting trickery varies from maker to maker, and may be a more critical difference than any other when comparing 4K models. Unfortunately, there is no way to compare the upconverting capabilities of one set vs. another except by reading reviews of specific UHD models.
Most 4K content is available from streaming services like Netflix and Amazon Instant Video, and is accessed via apps on smart 4K TVs or through 4K-compatible media streamers, such as the latest Roku 4 ($129.99) and Amazon Fire TV ($99.99) boxes. The latest Apple TV box is NOT 4K compatible. (You can find a constantly updated list of 4K content sources here.) Most new 4K content includes HDR.
Coming next will be UHD Blu-ray players — the first of which is the Samsung UBD-K8500 ($499.99, on sale for $399.99). Panasonic and Philips will release UHD Blu-ray decks later this summer. CNET reviewed the Samsung UBD-K8500 and summarized it as a device that "delivers the best in-home video quality ever, but only owners of the latest, most expensive TVs need apply."
There will be a growing number of UHD Blu-ray titles with HDR available, around 100 by the end of the year, from nearly all the major Hollywood studios save Disney and Paramount, so no Pixar or Star Trek 4K Blu-rays — yet.
threadID: 8875903threadID: 8829227
The Myth of Curved TV
What you don't want is a curved TV, 4K or 2K.
Curved TVs are a cynical marketing gimmick, concocted by television makers to physically differentiate their 4K sets from 2K sets on the retail sales floor. TV makers knew most folks wouldn't be able to discern the subtle differences between 4K and 2K. Curving a TV was a really obvious difference, and manufacturers then wove a story about how a curved TV "enveloped" the viewer in the action.
Horse droppings.
Curved TVs actually produce three TV viewing drawbacks. First, a curved TV limits a TVs off-angle viewing, so anyone watching from the side won't see as much as on a flat screen. Second, like a curved mirror, a curved TV exacerbates reflected ambient light. Third, the whole idea of LCD TV is how décor-friendly flat it is, especially if you mount your TV on a wall. A curved TV makes a thin TV fat again, eliminating one of LCD's primary selling points. It's like going on a diet and losing 30 pounds, then going out with a pillow stuffed in your shirt.
Do not be lured or talked into buying a curved TV.
LCD LED vs. OLED
Among video aficionados, the best HDTVs were plasmas, which offered far deeper blacks and higher contrast than LCD LED TVs. But plasma TVs are, lamentably, gone. Plasma's deep black legacy has been assumed by OLED — Organic Light Emitting Diodes — available exclusively from LG.
But before we get to the whys of OLED's superiority, what's wrong with LCD LED?
Backlighting.
LCD TVs require artificial illumination, using LED backlighting (which is why LCD sets are referred to as "LED"), which is indiscriminate. No matter how dark a scene is supposed to be, there's still backlighting behind it that leaves "black" portions of a scene looking more like dark charcoal. This backlight light-bleed lowers overall color intensity, which is why LCD sets need technologies like HDR, WCG and a new LCD color-boosting filter technology called "quantum dot."
OLED, however, offers the same high contrast and deep color advantages as plasma because, like plasma, OLED also is self-illuminating — no backlight needed (a technology referred to as "remissive"). The color and brightness of each pixel in an OLED TV can be individually adjusted according to the needs of the image. If a portion of a scene is supposed to be pure black — think deep space scenes in "Gravity," "Interstellar," "2001: A Space Odyssey," et al. — those pixels can be turned completely off. Off means no light, which translates into the purest blacks possible. And that pure black means colors jump off the screen and produce more palpable 3D-like depth, sans glasses.
OLED UHDs also are pencil thin, around .15 to .25 of an inch at their thinnest, depending on the model. LG has exhibited bendable 55-inch "wallpaper" TV as thin as a piece of cardboard, and is developing flexible OLED that you can actually roll up into a tube. Even with its stand, LG's latest 65-inch OLED, the OLED65E6P ($6,999.99) is just 7.9 inches thick, and just 2.2 inches thick sans stand for wall-mounting.
OLED Drawbacks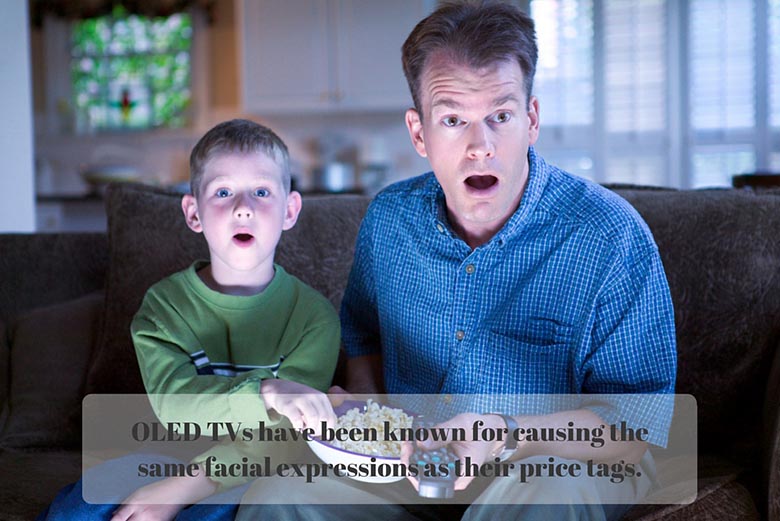 Why don't other TV brands offer OLED sets? Not because they don't want to; it's because they can't. LG bought the OLED technology from its inventor, Kodak, so they have the keys to the OLED kingdom. Samsung, Sony and Panasonic have tried to make OLEDs, but couldn't solve the manufacturing puzzle. So LG being the lone OLED maker should not be a deterrent to consideration — there are no compatibility issues whatsoever.
The problem is OLED's premium pricing. Yes, $7,000 for a 4K OLED, and that's not even LG's priciest model; its Signature OLED65G6P is $7,999.99. However, last year's critically acclaimed HDR/WCG-compatible 65EF9500 is "just" $4,999.99.
But comparable flat big-screen 4K LCD LED models with full-array local dimming (FALD) and HDR/WCG aren't that much cheaper; Sony makes only the soon-to-ship 75-inch X940D ($7,999.99) with all these state-of-the-art attributes, while Vizio's flat Dolby Vision Reference Series RS65-B2 costs $5,999.99.
Like plasma, OLED sets also are susceptible to image burn-in. LG acknowledges this issue in its OLED user manuals, and the sets include technologies to minimize after-images.
threadID: 8841639
Pricing and the Bottom Line
You can buy a 55-inch 4K UHD for less than $1,000. But if you're going to sit more than six feet away from it, you also can buy a high-quality 55-inch 2K TV for less than half that price and its picture will look just as good from that distance. Really. Only gamers with their noses practically pressed against the screen will see an advantage of a 4K set smaller than 65 inches.
If you're going to buy a 4K TV, you want at least a 65-inch model. Big screen 2015 4K TVs without HDR and WCG technologies will look better than 2K sets, and will run you between $1,500 (such as the FALD-equipped Vizio M65-C1) and $3,000.
Unfortunately, now may not be the best time to buy a 4K UHD, at least not a new set. New models are just now hitting the market, which means you'll only find deals on last year's sets. The best time to buy a TV is always the week before the Super Bowl, or in the late fall when TV makers unveil new models for the holiday season.
But if you really want to buy now, and you really want the best TV you can get to enjoy the highest-quality 4K HDR content for years to come, you'll have to make a nearly full-priced investment in a late 2015 or new 2016 model with HDR and WCG technology.
When you're ready to buy, look at sites that offer free shipping to wherever you live, including Amazon, Abe's of Maine, Adorama, Best Buy, eBay and Rakuten. Each has its own rhyme or reason for holding periodic sales on particular brands, so check our store pages frequently. Or better yet, visit the Slickdeals 4K TV Deals page to keep up to date on the best TV deals.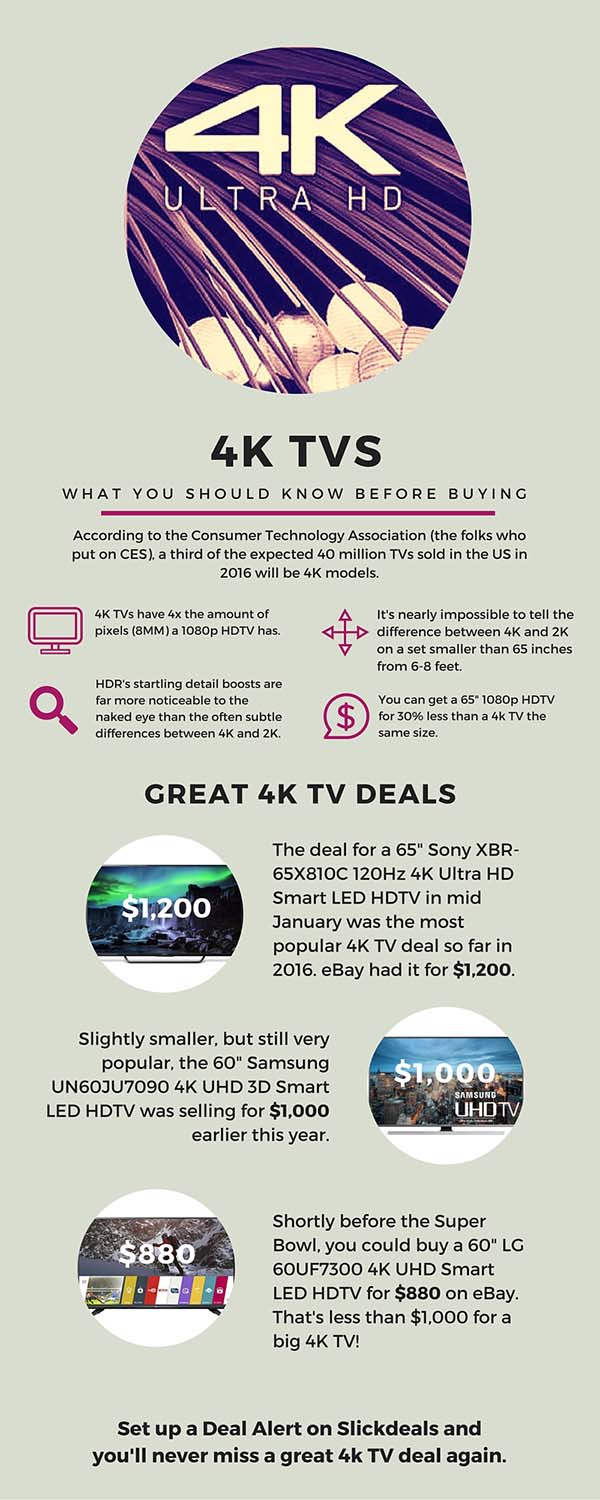 Images courtesy of LG, Netflix, Thinkstock
Our editors strive to ensure that the information in this article is accurate as of the date published, but please keep in mind that offers can change. We encourage you to verify all terms and conditions of any product before you apply.