You Can Get a Free AppleTV+ Subscription by Upgrading Your Tech
All you have to do to get this nice little perk is buy select Apple products.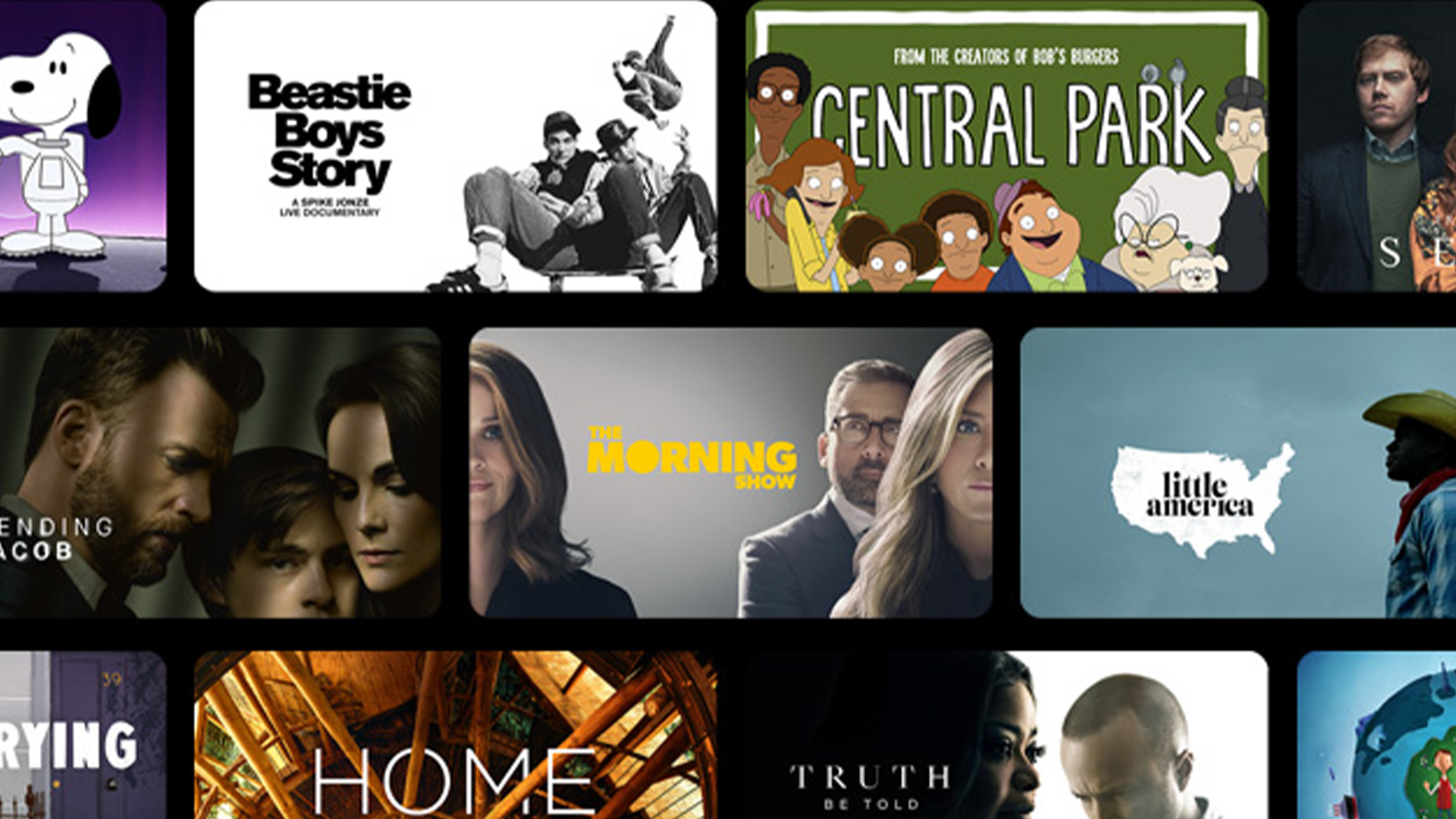 Are you in the market for a new phone or laptop? If you're likely going to go with team Apple, you should know that there's a solid bonus that comes with each order. Any new iPhone, iPad, iPod touch, Apple TV, or Mac purchased is eligible for a complimentary annual subscription to Apple TV+.
Shop Qualifying Products at Apple
While Apple does offer a free seven-day trial for new users, the streaming platform typically costs $4.99 per month or you can opt to save around $10 by paying an upfront fee of $50. It's basically an enticing $50 discount, which makes a difference when you're gearing up for a big electronics purchase. Additionally, being able to have access to Apple TV+'s shows and movies — including The Morning Show and Ted Lasso — is a major plus.
Another fine print detail is you have to buy products directly from Apple or an authorized Apple reseller. As of now, there's no end date for the promotion, but don't wait until it's too late. Scroll through and check out the variety of items that include a year's worth of Apple TV+.
Products That Qualify for the Free Apple TV+ Promotion

Starting Price: $899
Apple's lightweight laptops begin at $899 and go up in price depending on certain features you opt for such as storage, additional ports, and more. It comes in three stylish colors including Space Gray, Gold and Silver, but regardless of what you go with, you'll certainly have one of the most stylish computers around.
Deal Tip: On top of the free Apple TV+, Apple will also throw in a pair of first-generation AirPods — which are typically worth $129.99 — at no extra cost. Now that's a steal.
Starting Price: $999
Treat yourself to the iPhone 11 Pro. Since you'll probably be doing a lot of streaming courtesy of Apple TV+, make sure you have a device with a screen big enough for your next binge-watch session.
Deal Tip: Remember, Apple has payment options that start at $29.95 a month. If you break it down that way, the item is a lot more affordable than you think.

Price: $179
Elevate your at-home viewing experience with Apple TV 4K. This sleek cube will allow you to watch your favorite shows and movies in amazing 4K HDR quality. You'll even be able to easily control it with Siri.
Deal Tip: You can also snag this with smaller monthly payments of $29.83.
Starting Price: $549
Give yourself a lighter, on-the-go device. According to its product description, the iPad Air is "powerful, colorful, and wonderful." What's not to love? Beyond the standard colors, the iPad Air also comes in a standout Rose Gold, Green, and Sky Blue, but you'll have to wait a bit as the products aren't available until October.

Starting Price: $199
If you're all about music, keep it all in one place with an iPod Touch. It's equipped with 256GB of storage and it's the most budget-friendly way to take advantage of the Apple TV+ promotion. Music aside, you can stream videos, play mobile games, and even FaceTime on a Touch. Don't underestimate what it can do.
Make sure you also set up a Deal Alert for Apple products and we'll let you know the next time any of them go on sale.
Our editors strive to ensure that the information in this article is accurate as of the date published, but please keep in mind that offers can change. We encourage you to verify all terms and conditions of any product before you apply.