Every Music-Loving Household Should Have a Nest Audio
Google's newest smart speaker was designed from the ground-up for the best sound.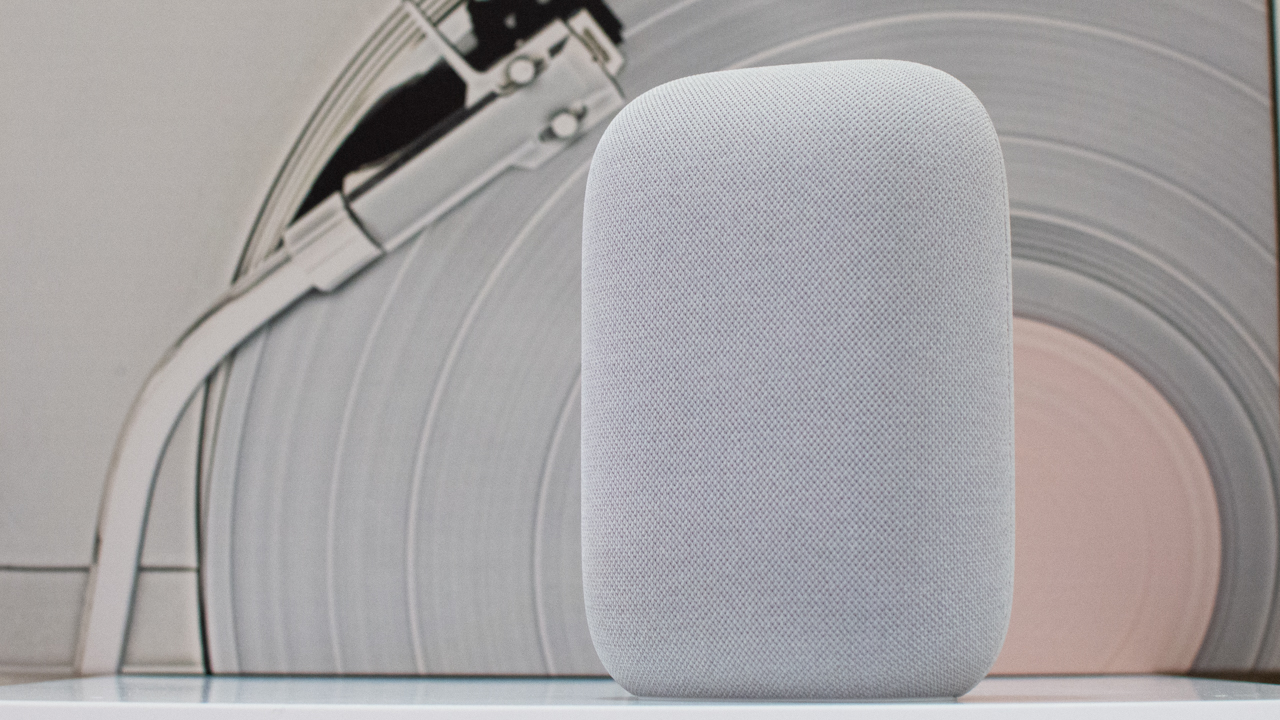 The arrival of Google's Nest Audio smart speaker couldn't have been more opportune, as music has taken center stage in our lives while we work remotely and remain safer at home during this pandemic.
With the retirement of the original Google Home, Nest Audio fills the product gap between Nest Mini and Google Home Max, but it's more than a simple follow-up to Google's first-ever smart speaker. Delivering the best possible listening experience is Nest Audio's main objective, and after a week of living with the device, I can confidently say that it accomplishes its goal with flying colors notes.
Let's take a closer look at why this $99 music hub deserves a spot on your shelf.
Built Specifically For Music Lovers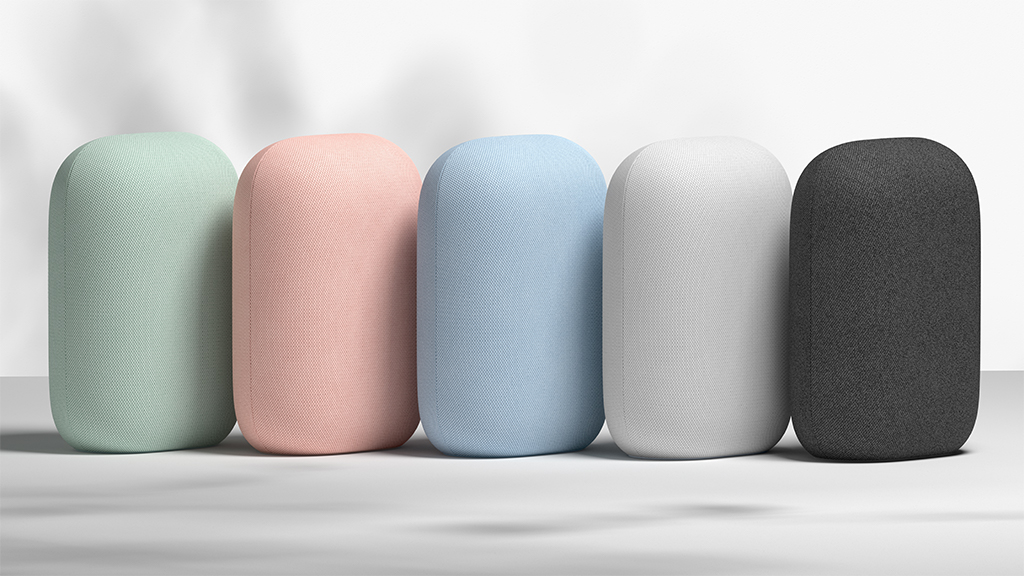 I'll get straight to the question that's at the top of everyone's mind: "How does Nest Audio sound?" Well, I think it speaks volumes (pun intended! lulz) that my wife immediately took over the Nest Audio's playlist, even though there are other headphones and speakers in literally every room of the house.
As an eclectic variety of music pumped out of the Nest Audio – K-pop, jazz, club anthems, rock – it became immediately apparent that this device was tuned and engineered for people who love to enjoy music.
Now, before I dive into a discussion about sound quality, I'd like to emphasize that I am by no means an audiophile. However, I do have lots of experience with headphones and speakers, so I know what I like and don't like. And for me, the Nest Audio easily sits at the top of its class for sub-$100 speakers.
The difference in sound quality between Nest Audio and other devices isn't necessarily attributed to one singular aspect. Instead, it's the way Nest Audio brings everything together for a balanced and natural delivery of music that sets it apart from the competition.
While other compact speakers often equate quality to loudness, Nest Audio focuses on delivering a clearer and wider spectrum of sound by splitting up the "jobs" inside the device. A 19mm custom-designed tweeter handles the high tones, while a 75mm mid-woofer delivers robust, and more importantly, clean vocal and bass tones that really fill up the room. For perspective, I have an expensive 5.1 surround sound system, and even I was impressed by the amount of bass coming from this pint-sized speaker.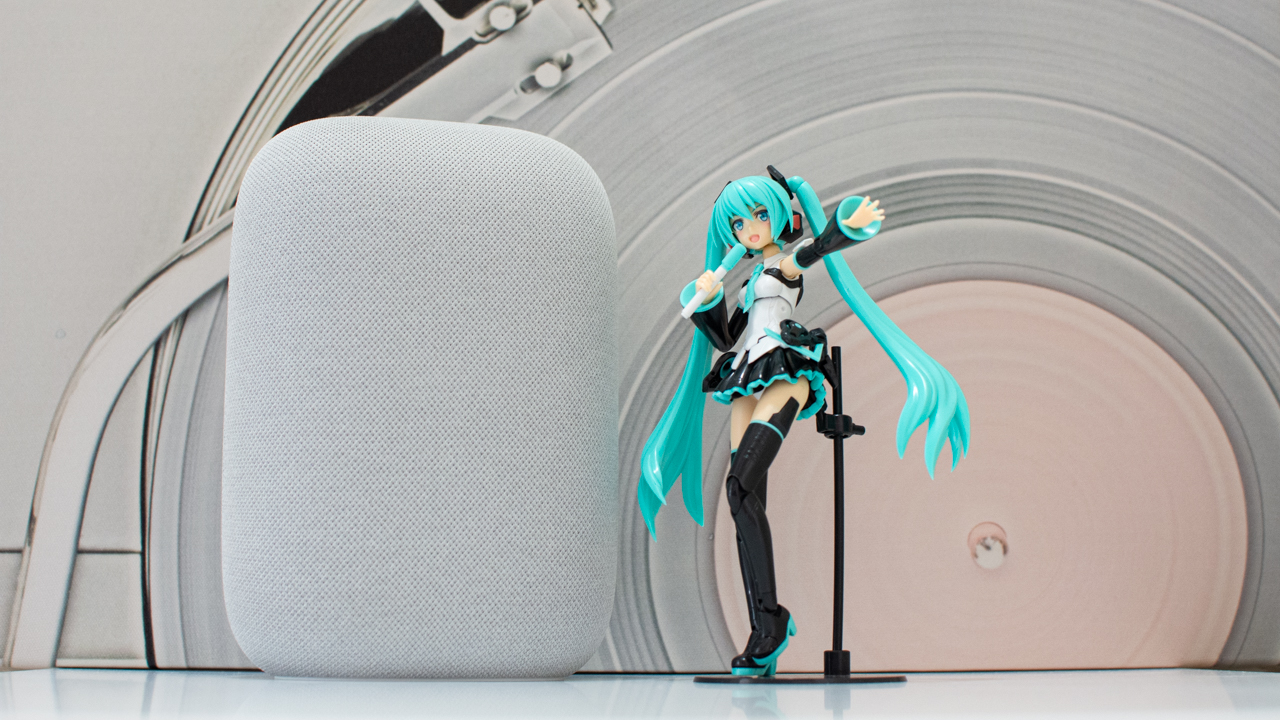 Of course, the Nest Audio is plenty loud, too. For reference, it's 75% louder and offers 50% more bass than the original Google Home smart speaker. As for the current family of Nest devices, I feel Nest Audio sits just a tad beneath Nest Hub Max in terms of overall volume, and significantly ahead of the smaller Nest Hub. Needless to say, Nest Audio dramatically outperforms the entry-level Nest Mini.
During Google's Launch Night In event, superstar DJ and producer Mark Ronson put his ear directly next to the speaker to, "get lost in it and feel the sound," but everyone's preference is different. I found my optimal position to be approximately 6-10 feet away from the speaker, because at this distance, the bass tones had enough time to mature and envelop me—there's a reason why home theater subwoofers are typically placed further away or facing the wall.
All in all, I'm very impressed with the amount and quality of sound coming out of a speaker that's about as tall as a DVD case. A single Nest Audio easily fills a typical living room with your favorite music or podcast, providing a rich and lively soundtrack for your daily routine or family gatherings.
Nest Audio Adapts to Your Music and Surroundings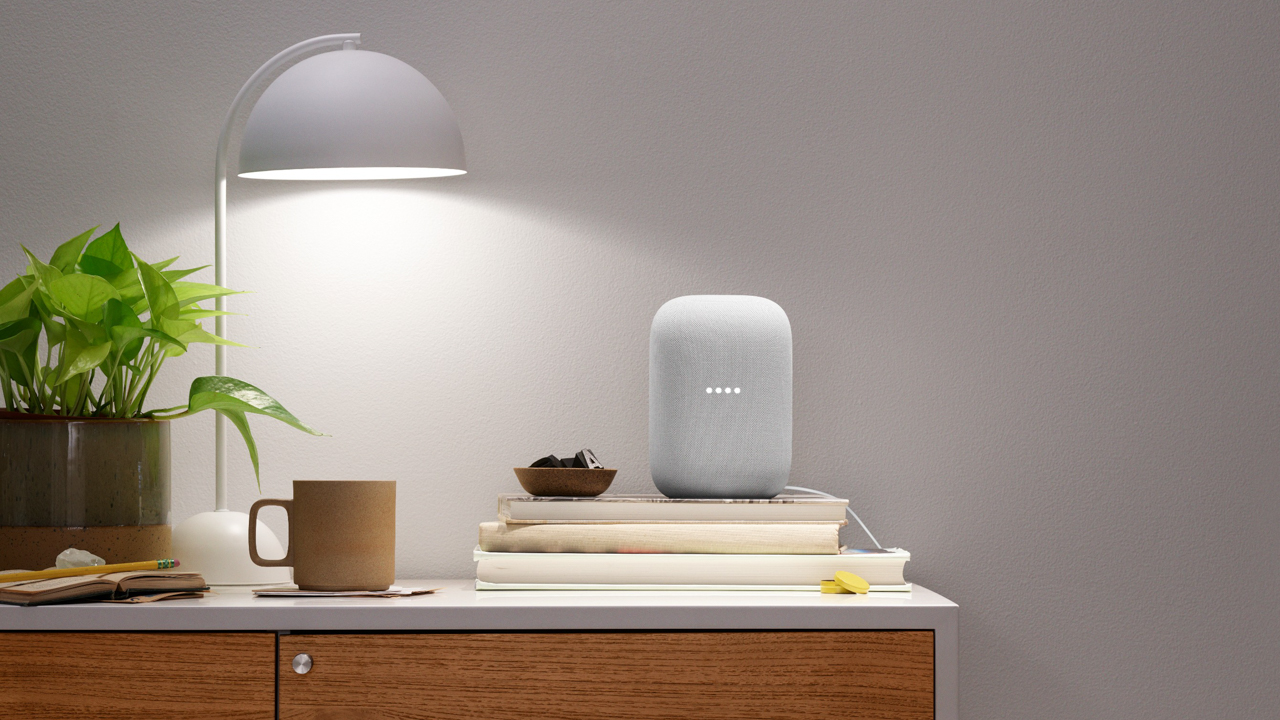 Most people consider a speaker to be smart because of its built-in voice assistant, but Nest Audio takes the smart-ness to another level. It can adapt to the type of music that's playing, the current volume and even the volume of your surroundings.
The Media EQ feature allows Nest Audio to automatically tune itself for different genres. For example, voices are highlighted in podcasts or audiobooks while R&B songs get more bass emphasis. It also takes into account the device's current volume—low volume levels use less device power, so the excess is redirected to boosting bass levels. This is one of my favorite features because my most common use-case scenario involves a speaker on a desk and a playlist powering my work or hobbies.
For noisier environments, Nest Audio's Ambient IQ feature raises the volume of news, podcasts, audiobooks and the Assistant to compensate for the background interference. I heard it in action when I vacuumed near the device or placed it near my window A/C unit. Curiously, though, music isn't automatically adjusted. My guess is that Nest categorizes news and podcasts as passive listening (done during chores, so it's OK to have background noise), while music should have our undivided attention.
One thing's for sure—Nest Audio is a versatile sound solution for just about any home environment.
An Always Evolving Google Assistant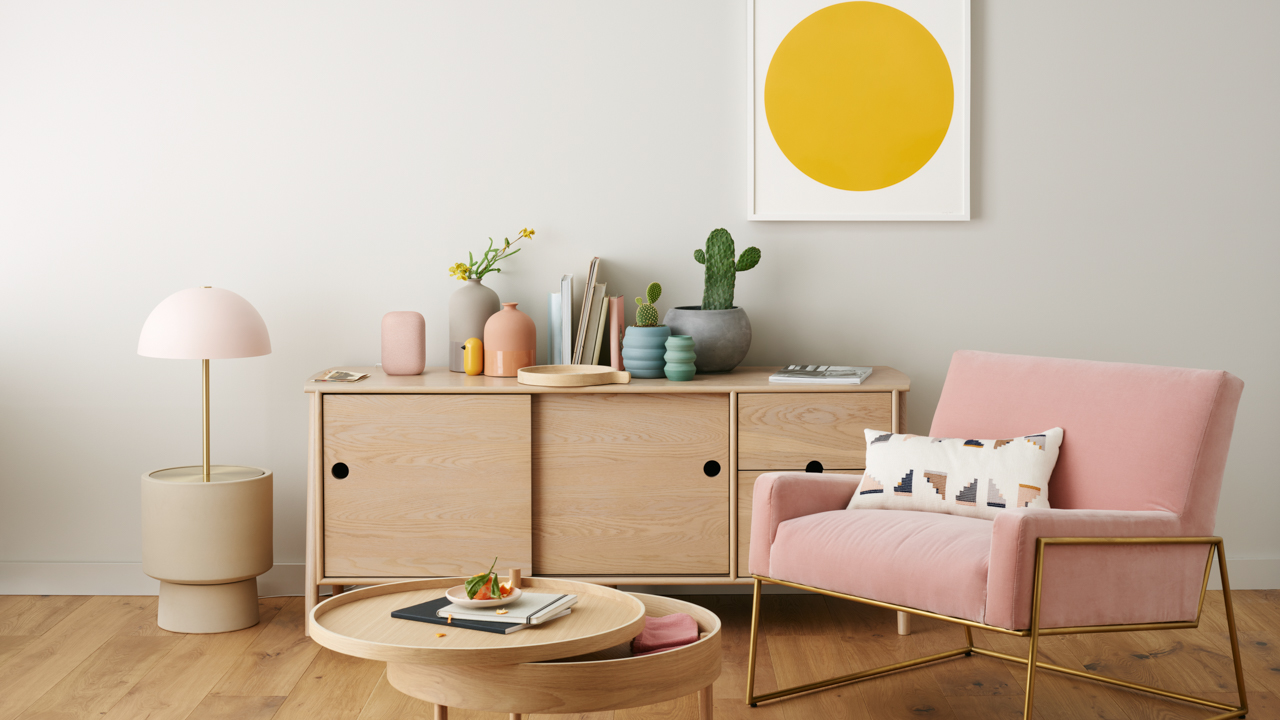 Of course, every Nest Audio comes with the full support of Google Assistant, which makes it a great starter hub or extension for your smart home ecosystem. Natural voice commands allow you to control compatible lights, TVs, thermostats, security cameras and more.
And just like with the Nest Mini, a dedicated learning processor is built into Nest Audio that locally stores your most-used functions for even faster activation. It only takes one time for Nest Audio to learn the action, and my daily smart routines now complete before the Assistant even has a chance to announce that it's doing them. This on-board processor also speeds up control and access to streaming music.
If you have multiple Nest smart speakers or displays throughout the house, you can ask Google Assistant to move your music to different rooms on-the-fly, or use all the speakers at once for a whole-home concert.
Nest Audio also supports stereo pairing via the Google Home app—turn two Nest Audio devices into independent left and right channels. It's quite the technological feat considering that each Nest Audio is individually streaming one half of a song directly from your preferred music platform and making sure it's in sync.
This smart pairing isn't limited to just music either. Nest Audio devices can be grouped with Nest Hub or even a TV via Chromecast to bring stereo sound to whatever you're watching.
Should You Buy the Nest Audio?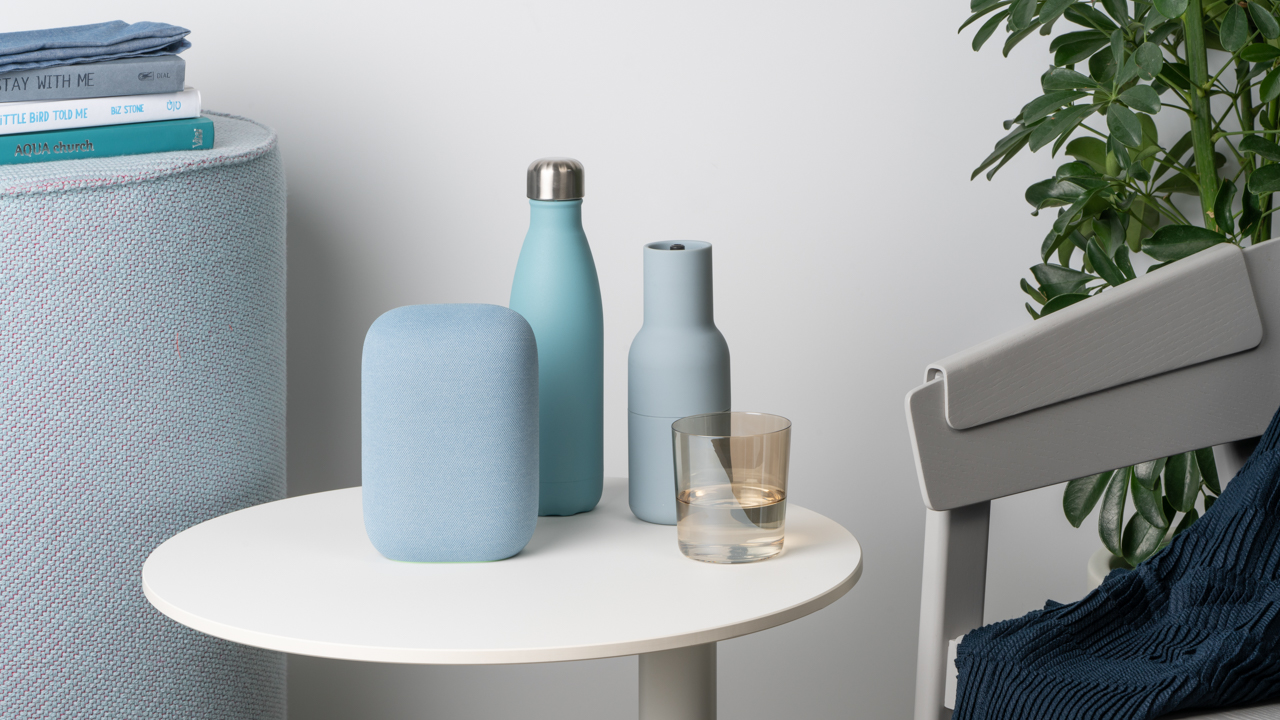 The new Nest Audio was born from tons of testing and innovative engineering—for example, its exterior uses fabric that's invisible to soundwaves and the body contains magnesium to dissipate heat. As a result, this smart speaker delivers a surprisingly complete musical experience with a stylish, compact design for just $99.
It's this combination of accessibility and sound quality that inspires me to recommend a Nest Audio for every household that enjoys listening to music, even in the most casual sense. And the benefits continue to add up if you're already entrenched in the Google Assistant ecosystem or are looking to start/enhance a smart home.
Nest Audio is available now for $99 from the Best Buy and other online retailers. You'll be able to find them in person at Target, Best Buy and more starting October 15th.
Nest Audio
$99
Good Fit For:
Enjoying a wide range of music
Listening to podcasts and news
Controlling smart home devices
Google Assistant integration
Whole-home audio
Not a Good Fit For:
Truly portable needs (no battery)
Bluetooth music streaming
Our editors strive to ensure that the information in this article is accurate as of the date published, but please keep in mind that offers can change. We encourage you to verify all terms and conditions of any product before you apply.