Review: Google's Nest Hello Video Doorbell is Fast, Reliable and Surprisingly Intelligent
If you have no other smart home devices, this should be your first.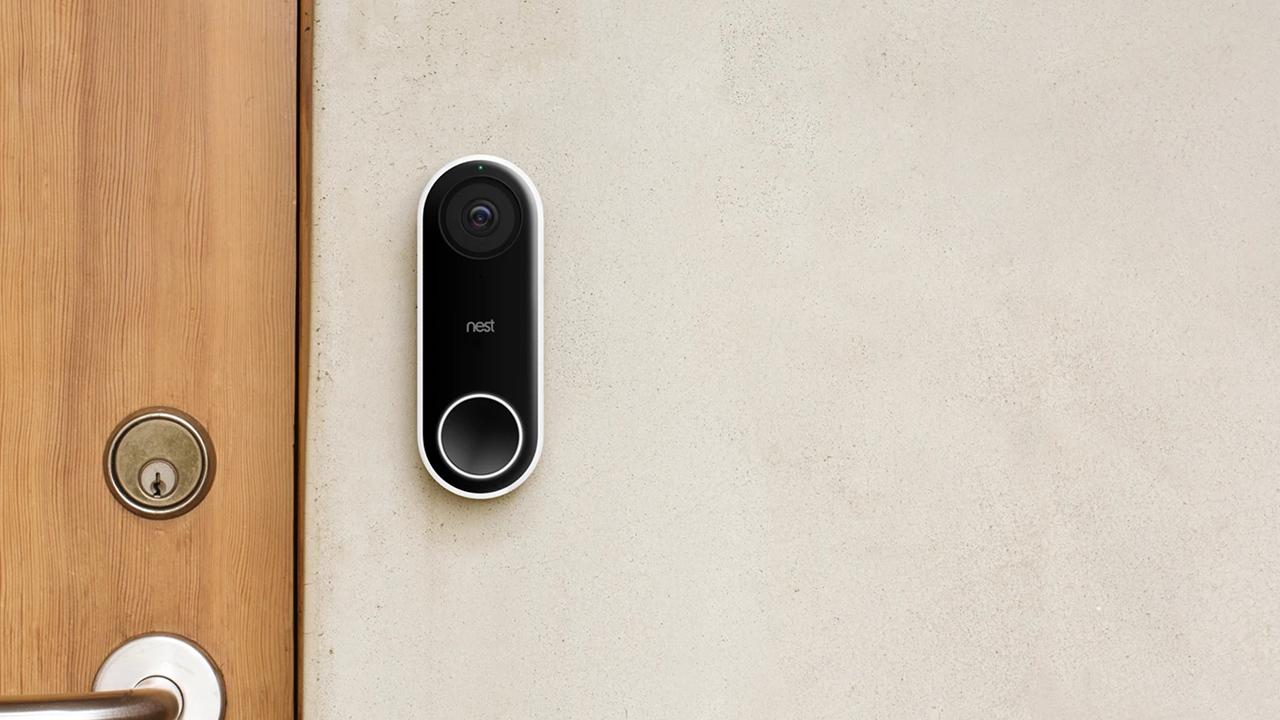 The camera-equipped doorbell is arguably one of the most useful smart devices in a modern connected home, and Google's Nest Hello is among the best available today.
Once you've integrated a smart doorbell into your home, it's hard to imagine how you ever went without it. The peace of mind and convenience it offers is reason alone for everyone with Wi-Fi and a smartphone to invest in one.
But the basic ability to pull up a live view of your front door is only scratching the surface of the capabilities of the Nest Hello video doorbell, which has an impressive list of features and capabilities that might even surprise the smart home aficionado.
Google Nest Hello Technical Specifications
3 megapixel camera
160 degree wide-angle view
Night vision
HD 1600×1200 resolution video
High dynamic range
RGB light ring and status light
Google Assistant and Alexa compatible
IPx4 weather resistance rating
802.11a/b/g/n/ac (2.4GHz/5GHz) 2×2, WPA2 encryption
DIY Installation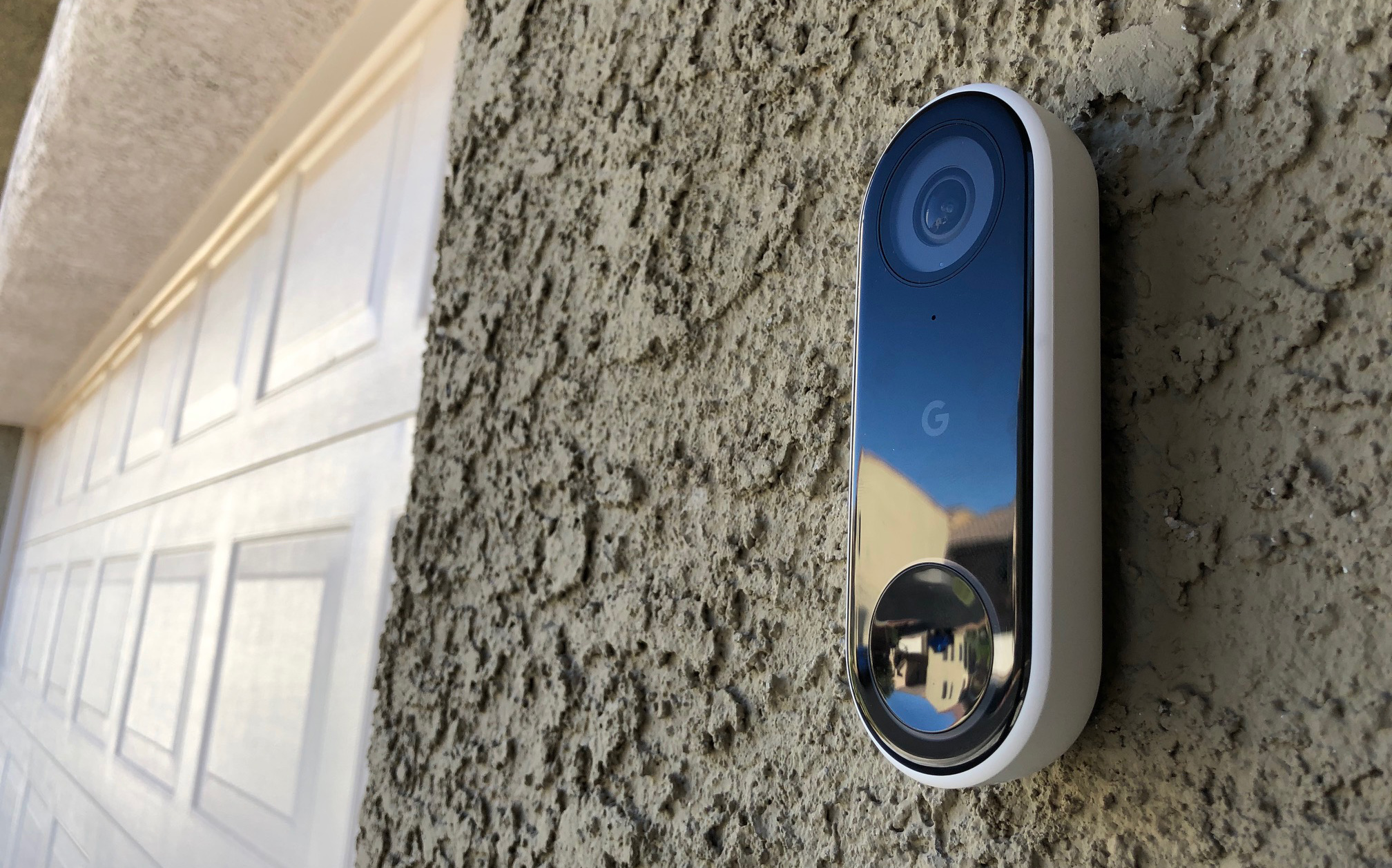 The Nest Hello is a wired-only doorbell that replaces your conventional doorbell button, and requires existing wiring to provide power to it — there's no internal battery (likely due to the power requirements of its always-on video recording).
That said, installation is easy. The Nest Hello unit itself pairs with the Nest app, which then presents a series of step-by-step instructions (including a tutorial video) that guides you through the steps of installing both the Nest Hello unit and the required Nest Connector device into your doorbell chime.
Even though there is some nuance to the way that the Nest Connector has to be installed (not all doorbell chimes are made equal), Nest has done an excellent job of making its tutorials intuitive by incorporating multiple-choice questions and nice animations to guide you through the process on your exact setup.
Nest Pro installation ($99) is an option but you should really take a look at the instruction video online before you splash out on that — it really is simple enough to install by yourself. Also, before you purchase, make sure that your house meets the Wi-Fi and power requirements by using this official guide.
Discreet and Functional Design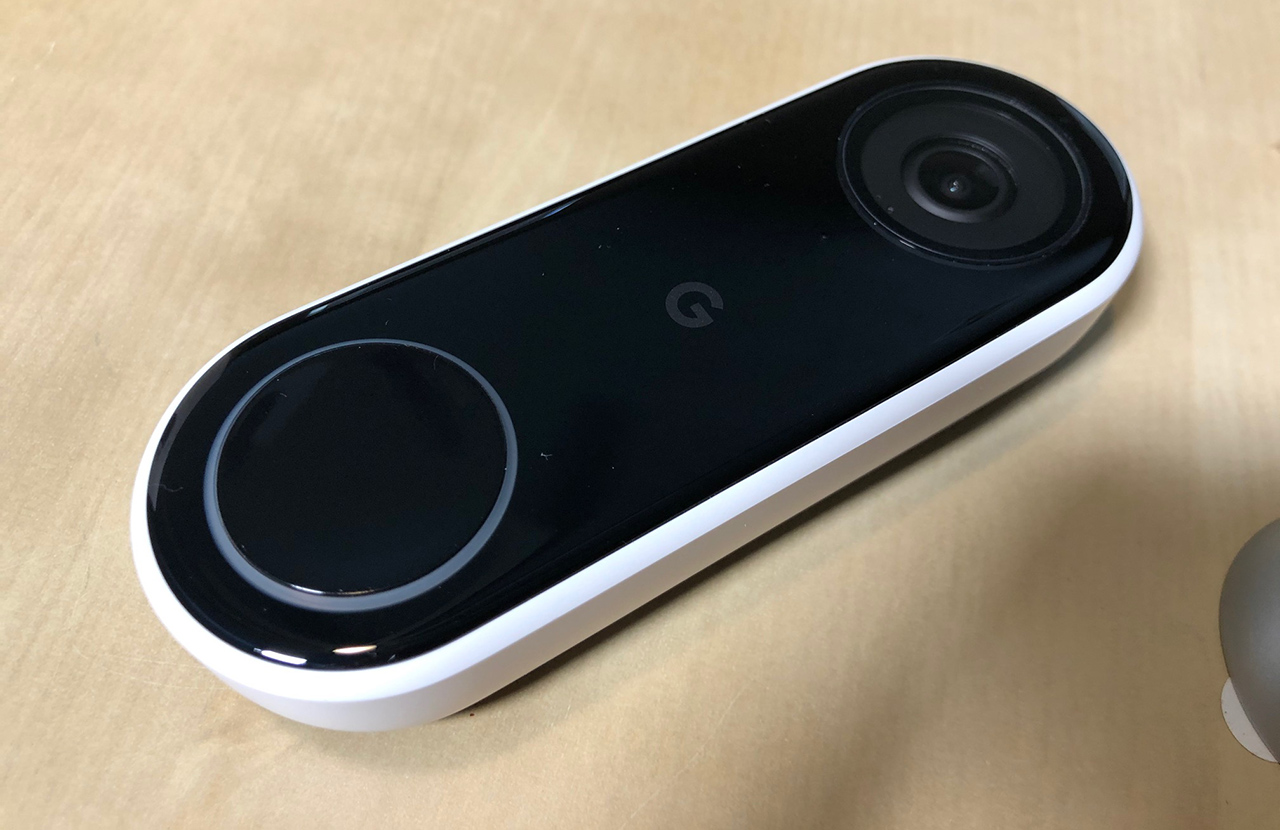 Hardware-wise, the Nest Hello doorbell is one of the best-looking smartcam doorbells on the market. The single large button with the light bar around it and the gloss black finish lend it a more refined look than some of the other options.
I will caution that the glossy exterior body seems to be a bit prone to scratches, though. While wiping it clean for photos, it felt like I had left behind very fine scuff marks, so special care is required to make sure you don't accidentally cause excess wear. You'll want to clean the lens area every so often to keep your camera footage looking as clear as possible, especially if you live in an area with real seasons.
The doorbell features a large down-firing speaker that's loud and clear to visitors, and the small front-facing microphone picks up voices and other sounds at an impressive distance. Conversing with someone at your door is clear and effortless.
Fast & Intuitive Operation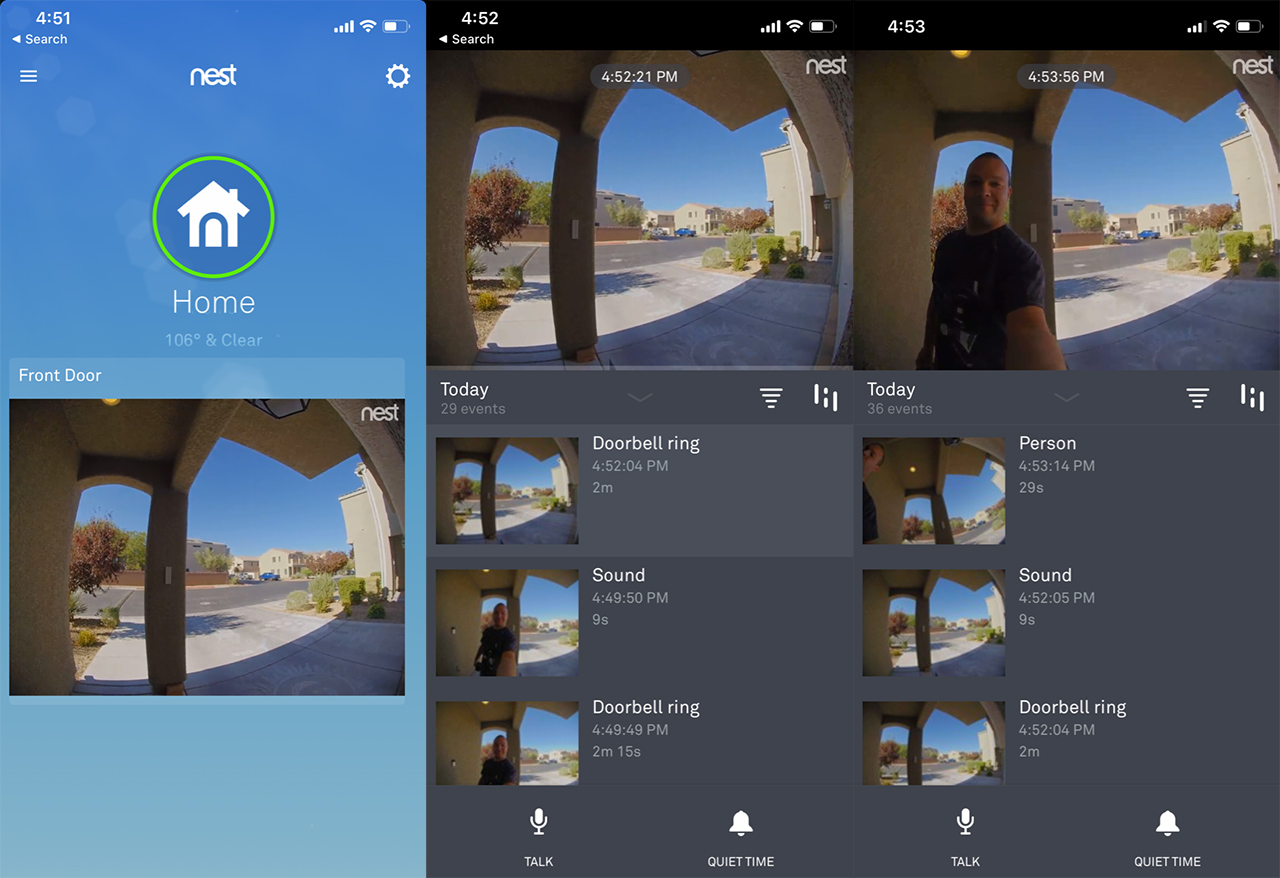 The Nest Hello is fast and intuitive, and its accompanying Nest app is excellent. When you open the app, it immediately shows live camera feeds in the main menu so you don't even have to click on the front door camera to see what's going on outside. This is especially handy if you own multiple Nest cameras, as all live feeds are visible at the same time.
The video quality is clear and vibrant, and offers an impressive 160 degree wide-angle view of what's outside your door. The camera benefits from a high dynamic range sensor, which is critical for this type of device. The extreme contrast of bright sunlight and shadowed porches can often render lesser doorbell cams useless, but the Nest Hello maintains excellent clarity in the darker areas — more than enough to recognize faces.
Additionally, if your original doorbell doesn't face forward, the Nest Hello's mounting kit comes with a wedge plate that lets you add a tilt-angle to the camera, improving your view of any incoming visitors.
Connection speed is really important with doorbell cameras and the Nest app's response times are great. It takes just a few seconds to get into a live feed and summoning the camera proved reliable.
And if you're not able to talk at the time of an encounter, the app has three preset voice responses that can be used to advise a delivery man to leave a package or let someone know you're not home. Parents of young children will also appreciate the Quiet Time mode, which silences the doorbell chime and other voice alerts for a set time, restricting alerts to your phone only.
Smart Home Integration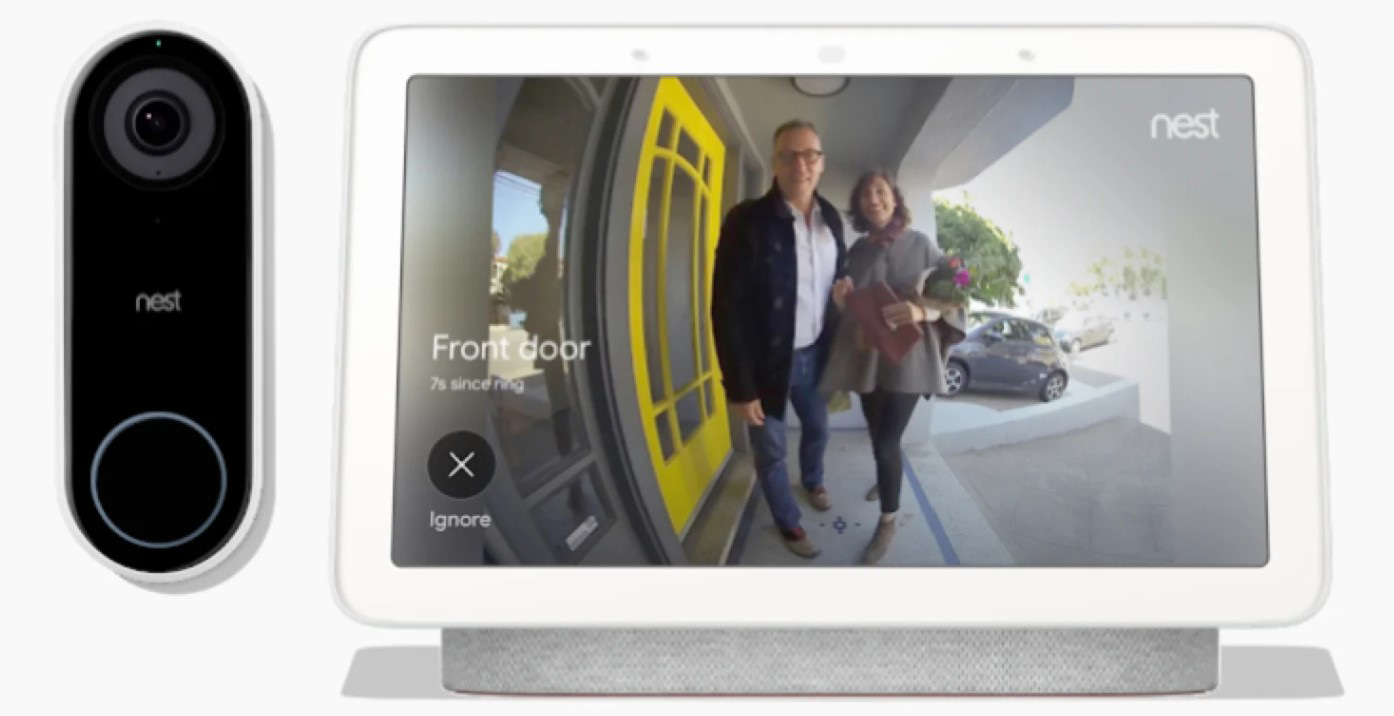 The Nest Hello doorbell benefits from being part of a well-established ecosystem of smart devices, and integrates well with Google devices as well as other third-party products.
If you own a smart display, like the Google Nest Hub Max, you can summon a live view from the Nest Hello with a simple voice command. This is compatible with both Google Assistant and Alexa devices (like the Echo Show).
Integration with Google smart speakers is especially impressive — the Nest app allows for voice announcements through every Google smart speaker in the house, and with the "familiar face" option activated, the speaker will even tell you exactly who is at your door!
However, that latter feature is only available when you subscribe to Nest Aware — a paid service that brings to life many of the Nest Hello's most impressive features, like 10 days 24/7 video history, activity zones, and video clip sharing.
Ultimate Peace of Mind with Nest Aware
JDRRwvwePZ8
A paid Nest Aware subscription is not required to use the Nest Hello doorbell — the most basic functions (live video, motion alerts and Google speaker announcements) are available for free. But the features reserved for Nest Aware subscribers are absolutely transformative.
The primary reason to subscribe is to gain access to historical recordings. The basic tier of Nest Aware ($6 per month or $60 annually) gives you access to 30 days of video event history (motion, sound and doorbell moments only). While upgrading to Nest Aware Plus ($12 per month or $120 annually) gets you 60 days of event history and 10 days of 24/7 constant video recording, effectively turning the Nest Hello into a fully functioning cloud-based security camera. Video and event history can be accessed via the app or the Nest website for review, editing and sharing.
But there are so many more features enabled by Nest Aware besides video recording. Familiar Faces is one of the most impressive — this is Nest's facial recognition technology that, when configured correctly, is capable of recognizing faces that it sees often. Just turn on familiar face detection, and the camera will start taking snapshots of the faces it sees. Visit the gallery of snapshots in the Nest app to tag familiar people, and it will gradually learn to recognize them.
This is a feature that's been in its security cameras for some time, but is arguably most useful in the Nest Hello doorbell, since it will actively tell you who is at your door directly in the app's push notification (as well as in Google Assistant voice alerts, as mentioned previously).
It even works if there are multiple people in view, in which case it will inform you of everyone it can see (although, comically, it had issues identifying my wife and her identical twin). In addition, you can configure the app to only warn you of motion when it is caused by an unfamiliar face, which helps cut back on phone alerts while staying aware of potential intruders.
Other thoughtful features include package detection, which sends a bespoke notification when a delivery is left outside, and sound alerts, which are triggered when the microphone detects a particularly loud noise — again, handy for detecting potential intruders or other hazards.
Activity Zones is another subscription-only feature that lets you define specific areas in which you'd like to receive motion or unfamiliar face alerts. This helps to reduce the number of nuisance alerts possibly caused by animals — simply tell Nest to ignore the area closest to the ground.
Should You Buy the Nest Hello Video Doorbell?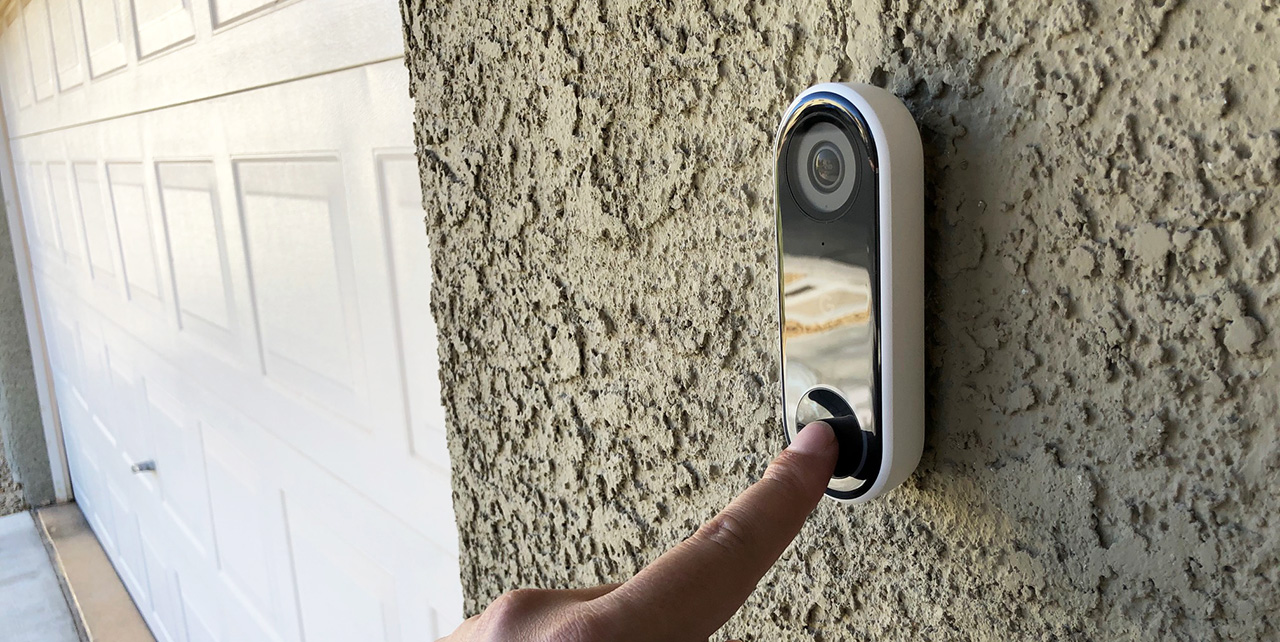 At $229 The Google Nest Hello, is among the most expensive smart doorbells available, but it is also one of the most powerful. It absolutely nails the basics — fast and reliable live feed access, super high-quality video and voice, and intuitive motion alerts. But that's only the beginning.
Its integration with Google Assistant for whole-home voice announcements and the accompanying facial recognition tech is revolutionary. You know who's at your door before you even reach for your phone, and in many cases that means you don't even need to consult live video at all.
24/7 video recording is also an excellent feature that many competing devices lack, and the associated Nest Aware subscription fee is inexpensive enough to make it well worth the expanded functionality it brings.
If you don't have a video doorbell, or are considering upgrading from an older or less premium device, you won't be disappointed with the Nest Hello.
Our editors strive to ensure that the information in this article is accurate as of the date published, but please keep in mind that offers can change. We encourage you to verify all terms and conditions of any product before you apply.