Review: Google Nest Wifi Delivers Easy and Powerful Whole-Home Internet Coverage
Get excellent Wi-Fi in every room without ugly antennas or confusing configuration menus.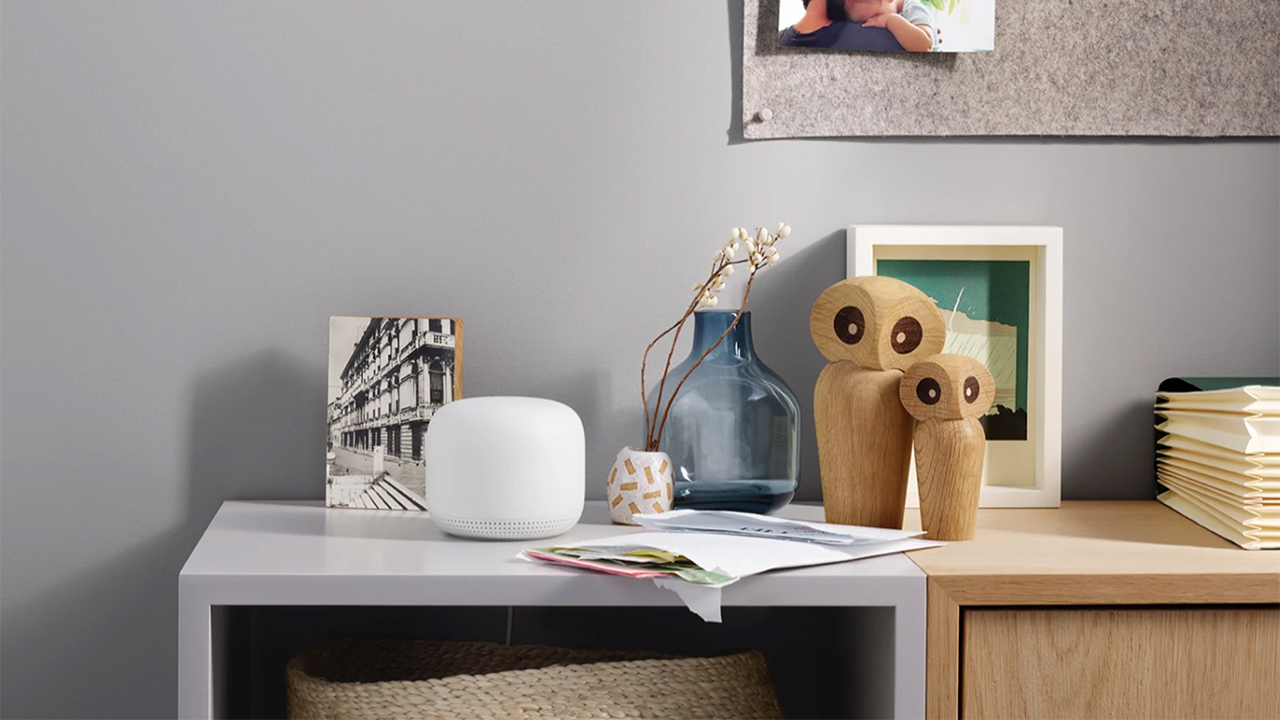 Home Wi-Fi has changed dramatically in recent years. Ugly, multi-antenna devices hampered by confusing acronyms and intimidating setup menus are fast becoming a thing of the past, thanks to the rise of modern, streamlined devices like Google's Nest Wifi.
This is the second iteration of Google's solution for whole-home Wi-Fi, and clearly aims to make the typically messy business of home networking as intuitive, reliable and user friendly as possible, while throwing in added extras such as Google Home integration and available Google Assistant.
It's a plug-and-play solution for those who just want powerful Wi-Fi with maximum signal strength and minimal fuss. Let's take a closer look at how it delivers on its promises.
Google Nest Wifi Technical Specifications
802.11s mesh Wi-Fi
WPA 3 encryption
Dual-band 2.4GHz (2×2)/5GHz (4×4) broadcast
AC2200 MU-MIMO
1.4GHz Quad-Core 64-Bit ARM CPU
360-degree sound with 40 mm driver (Nest Wifi Point only)
Capacitive Touch controls
Google Home App integration
Google Assistant (Nest Wifi point only)
What it Means to Mesh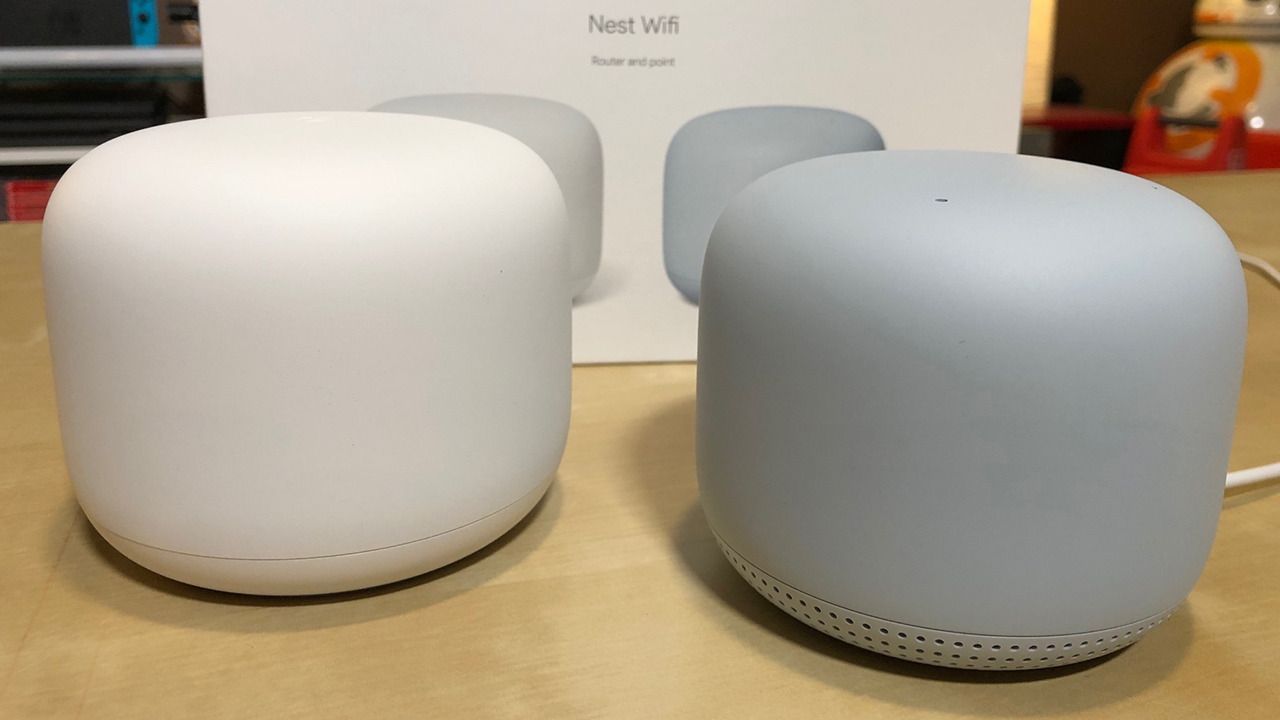 The Google Nest Wifi Router and the optionally bundled Nest Wifi Point connect to each other and your devices using mesh networking technology. This is significant because of how it differs from traditional Wi-Fi setups.
Your average home typically has one Wi-Fi router transmitting a single broadcast from a haphazard location, which usually results in dead zones in the house where the signal is so weak that the internet barely works.
The common solution is to add a Wi-Fi extender to boost the signal in these dead zones, but the issue with traditional extenders is that they operate as an entirely separate network with a different Wi-Fi name. And typically, the extender operates at a slower speed than the main router. This is problematic for portable devices like phones or laptops, which need to be manually connected to the nearest extender if you move from room to room.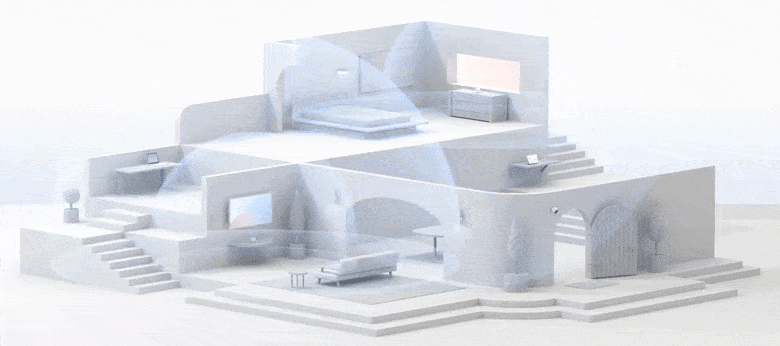 A mesh setup is more advantageous because it operates as a single Wi-Fi network. This means you can move around your home freely and your device will seamlessly hop from one mesh point to another without you ever needing to worry about it.
With Google Nest Wifi, you simply place the Nest Wifi Router where your modem is, and then add as many Nest Wifi Point extenders as you need around your house to saturate your whole home with strong, seamless Wi-Fi.
For reference, a single Nest Wifi Router can cover up to 2,200 square feet, a Router plus Point can cover up to 3,800 square feet, and a Router plus two Points can cover up to 5,400 square feet. Of course, you can add keep adding more Points to increase your network cover by 1,600 square feet with each one.
Say Goodbye to Wi-Fi Dead Zones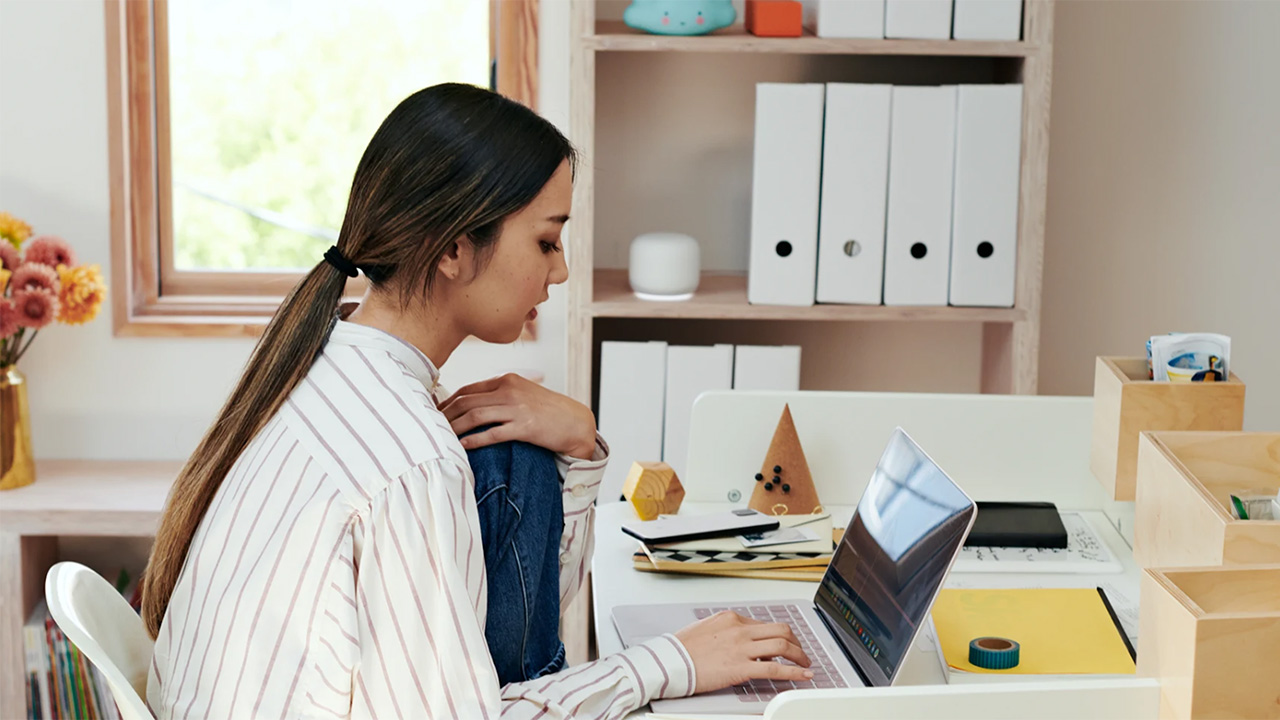 My home serves as a great stress test for Google Nest Wifi since my modem (and therefore any connected router) is rather awkwardly anchored to a networking box located inside a packed downstairs closet.
This unfortunate positioning means that I've always had an issue with Wi-Fi in my house. It's fine downstairs, but the signal all but disappears once you go upstairs, even after investing in a six-antenna equipped, alien spaceship-looking "gaming" router that cost me $300.
I hooked up the Nest Wifi Router in the closet, and then I placed a Nest Wifi Point in a central location upstairs. Instantly, I was able to stream 4K video to my laptop in the furthest bedroom towards the back of the house, where I had previously struggled to simply load an email. That is to say, the mesh Wi-Fi certainly solved all of my problems, and worked superbly.
The Nest Wifi Router packs a powerful CPU that not only makes setup and management a breeze, but also constantly monitors Wi-Fi channels for interference and dynamically switches between frequencies to make sure you get the best possible connections.
Advanced network users may lament the lack of Wi-Fi 6 support, which is the newest Wi-Fi standard aimed at improving performance for networks with a large number of devices. But I experienced excellent multi-device performance (using around 20 Wi-Fi devices in my house) with no issues at all, even with multiple simultaneous video streams and downloads running.
A Functional Sculpture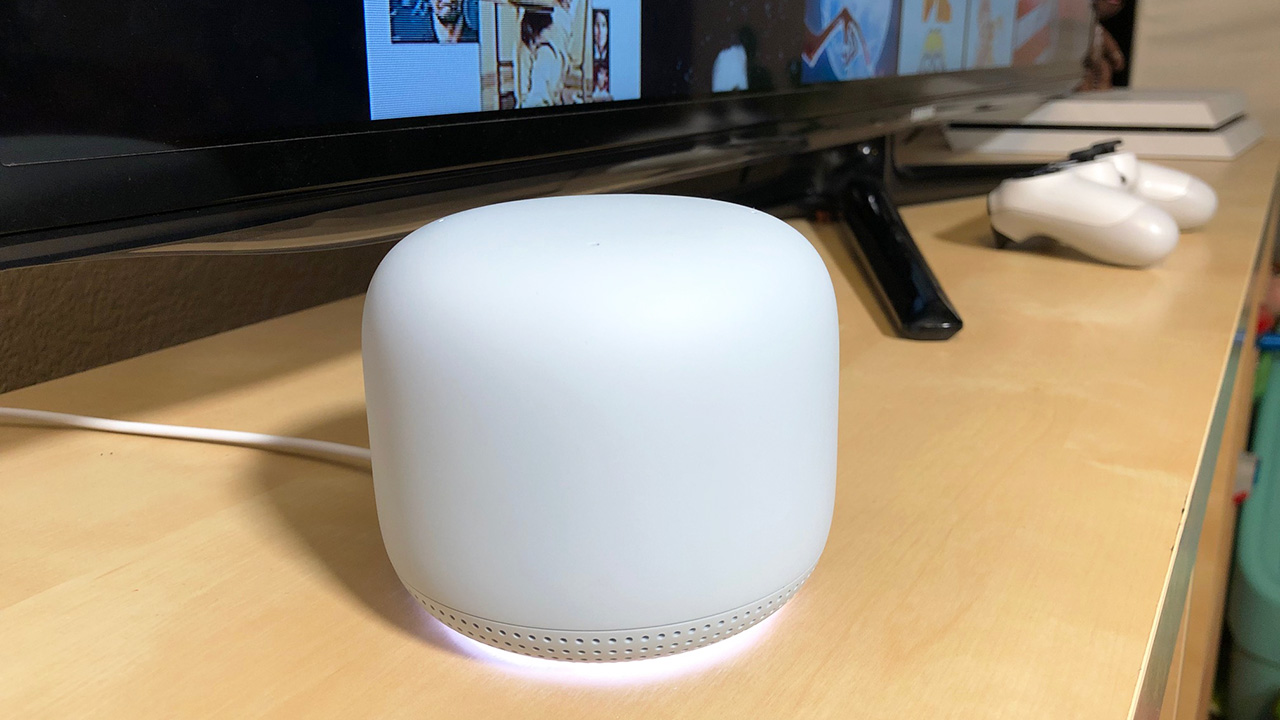 The clean, contemporary design of these little devices makes them easy to place and integrate into your home. The attractive little domes look great on a TV stand or couch end table. The Nest Wifi Points are especially nice, with a ring of light around the base, projecting colors onto the surface below as you interact with it.
The Wifi Points are also particularly powerful because they double as smart speakers akin to the Nest Mini, with full Google Assistant functionality and a built-in speaker.
Google Assistant users will know how powerful the voice-activated system can be, and this makes every Wifi Point another hub through which you can control your entire smart home setup (including lights, thermostats, fans, etc). And because it's integrated within the Nest Wi-Fi device, Google Assistant has access to your network's health and performance. You can ask it to perform a speed test or pause Wi-Fi access to a specific device with a simple voice request.
Music streaming on the Wifi Point is also excellent. The speaker is impressive for such a compact device, with a bass level and clarity that sounds better than the Nest Mini. And if you don't want to use Google Assistant at all or have privacy concerns, you can simply flick the switch on the rear of the device to disable the microphone.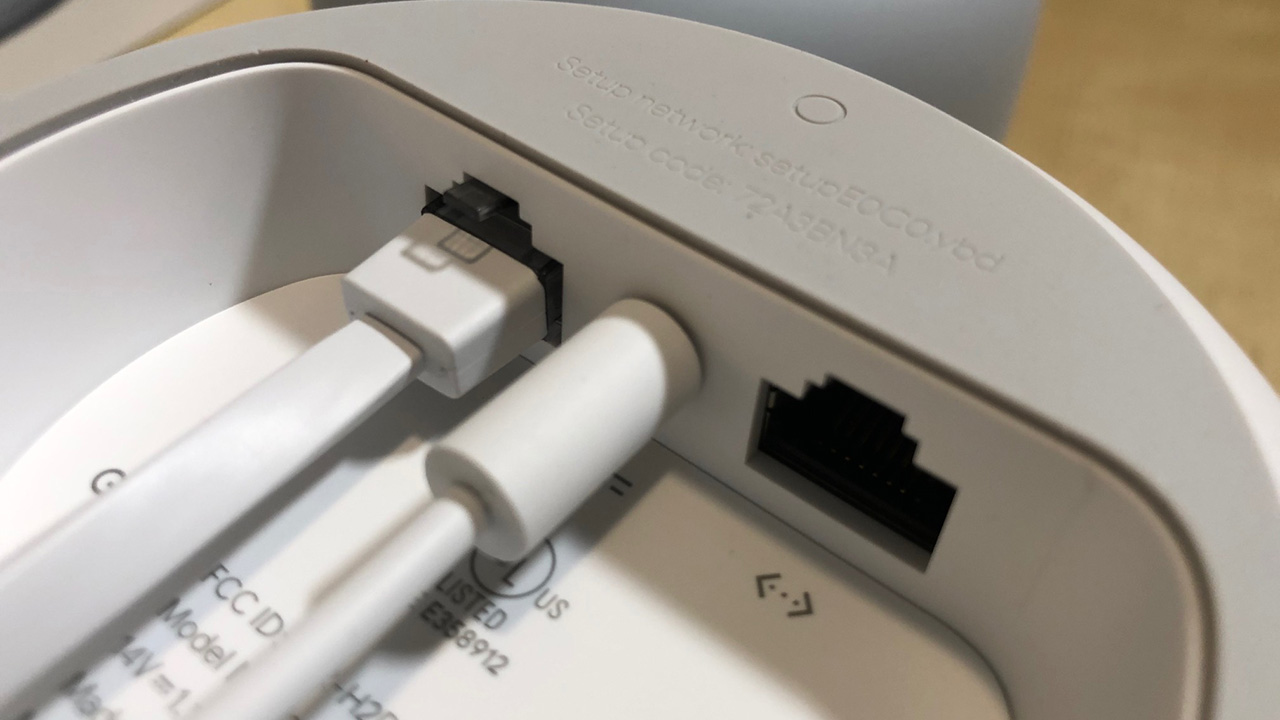 As nice as it is to look at, Google's minimalist design does comes with some technical caveats, however. The Nest Wifi Router only features a single extra Ethernet port on the back for a wired device connection, whereas most traditional routers come with multiple ports. This will necessitate the use of additional networking hardware if you want more than one hardwired connection to devices like a gaming PC or console, for example.
The Wifi Points don't have any Ethernet ports at all, and they also don't have an auxiliary audio port for older speakers. It does have Bluetooth, though, so you can pair it with other external Bluetooth speakers to fill the room with more sound.
Wi-Fi Made Simple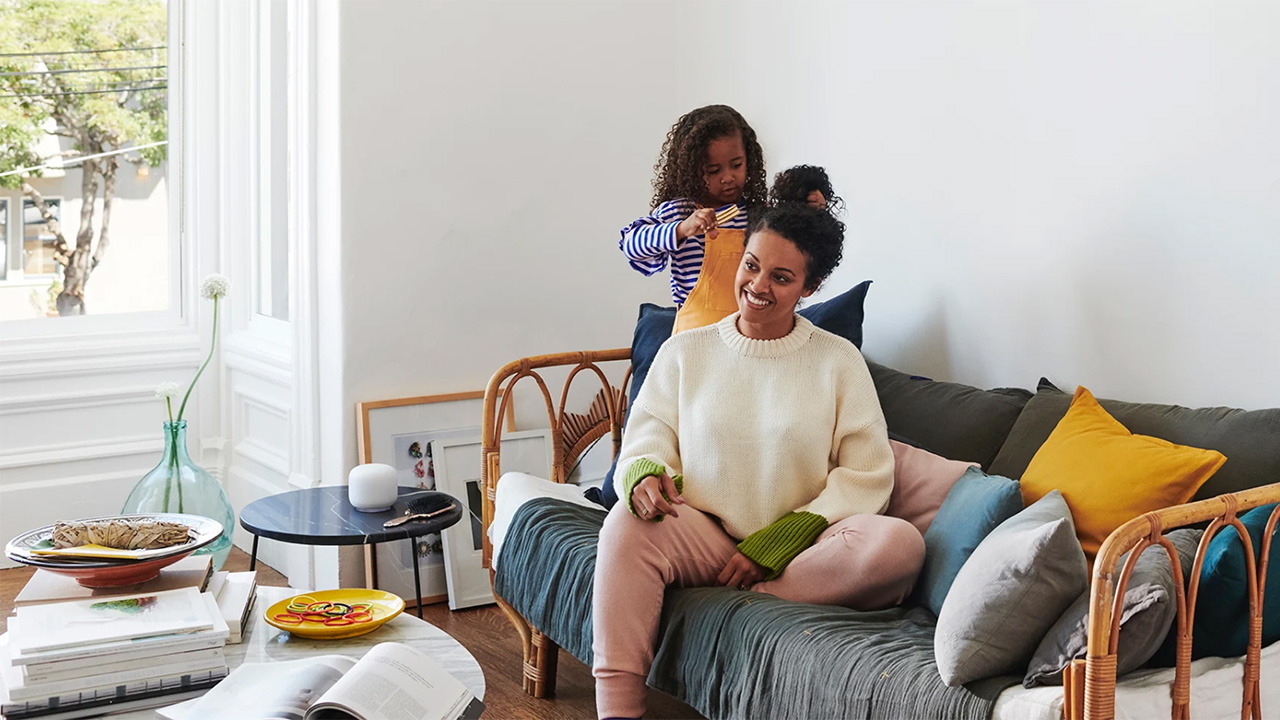 Google hasn't just streamlined Wi-Fi hardware design, but the software that powers it too. If you're coming from the world of traditional router devices, you'll be pleasantly surprised at how easy it is to get Nest Wifi up and running. Like most Google smart home devices, you just plug it in, turn it on, and then follow the simple prompts inside the Google Home app to add a new device.
Within minutes, you'll have picked a Wi-Fi name and password and be connected to the internet. Adding a Nest Wifi Point to your network is even simpler, and the app will even help with choosing the perfect location for your Wifi Points.
From there, the entire experience is controlled via the clean and intuitive menus of the Google Home app. Tap on the 'Wi-Fi' selection and you'll be greeted with a host of easy-to-use options.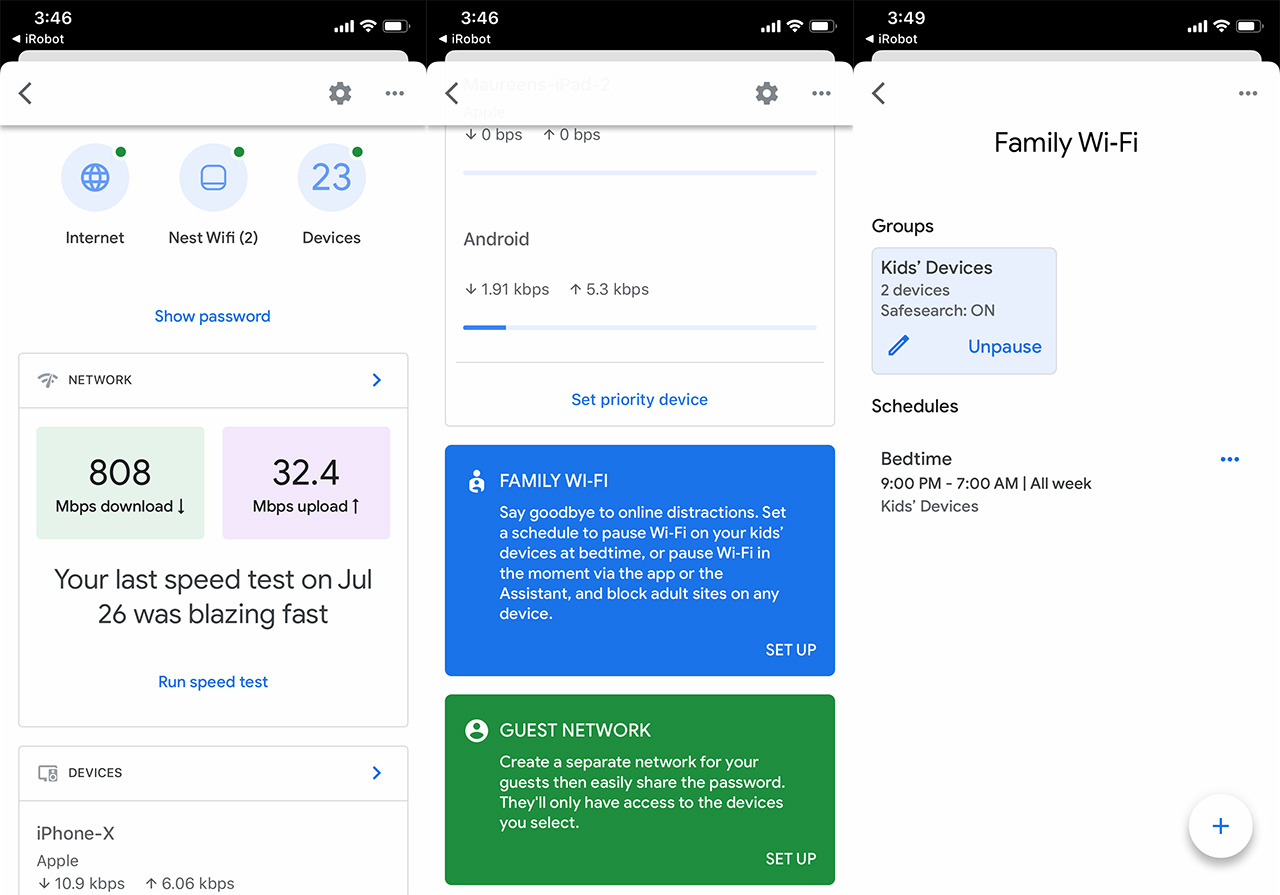 Front and center are your connection speeds, and a new test is performed daily so you can keep track of your internet service without having to do manual testing.
The Family Wi-Fi option lets you create groups to which you can assign various Wi-Fi devices (such as kids' phones, tablets and computers) and then apply restrictions to those groups, such as pausing Wi-Fi access or blocking inappropriate websites.
Setting up a guest network for visitors is easier than ever, and with a built-in password sharing feature (via text or email) you'll never have to worry about reading out long passwords to guests. Other options like stream casting, volume, equalizer and Google Assistant are also available on the Google Home app.
A full list of connected devices is available at a glance, along with the ability to assign priority to a specific device for a predetermined amount of time. Setting a priority device tells the router to reserve a greater slice of your bandwidth for that device, which is handy for gaming or when downloading a large file, and it may also boost video streaming performance when your network has a lot of users on it.
It's a shame that the Priority Device option lacks nuance, though — you can only give priority to one device at a time, and it's not compatible with device groups. You also can't schedule prioritization, like making your office PC the priority between 9am and 5pm on weekdays, for example.
Should You Buy Google Nest Wifi?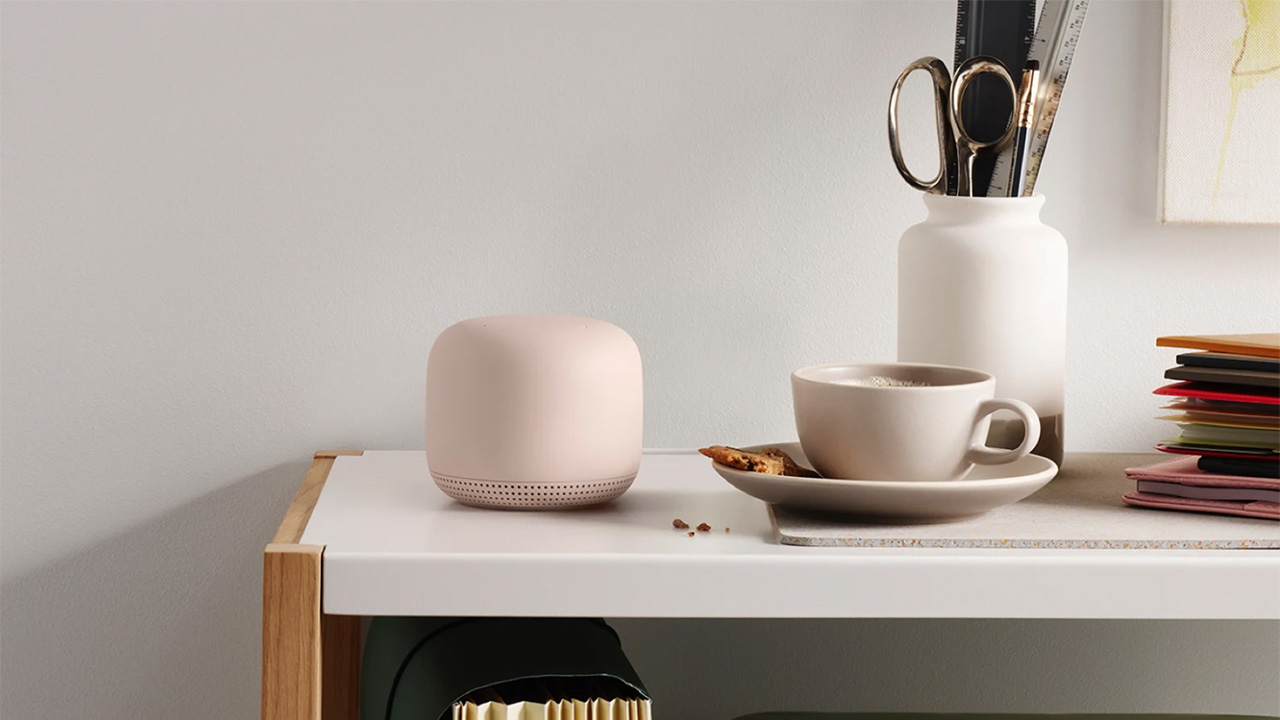 Google Nest Wifi doesn't just simplify the whole experience of home Wi-Fi, but also serves up vastly superior network coverage with its mesh technology.
It's an excellent solution for those who just want great Wi-Fi without daunting menus and confusing networking jargon. And it's ideal for homes with lots of demanding smart devices, like surveillance cameras, doorbells and media devices that all require a strong Wi-Fi signal.
Our bundle, as tested, comes with a Nest Wifi Router and one Point device for $269, which is excellent value considering the performance on offer and the added utility of the Point device acting essentially as a Nest Mini. The Nest Wifi Router by itself starts at $149 with free shipping.
Our editors strive to ensure that the information in this article is accurate as of the date published, but please keep in mind that offers can change. We encourage you to verify all terms and conditions of any product before you apply.