Review: Google Pixel Buds Are a Must-Have for Android Enthusiasts
Impressive audio and Google Assistant integration are some of the top highlights.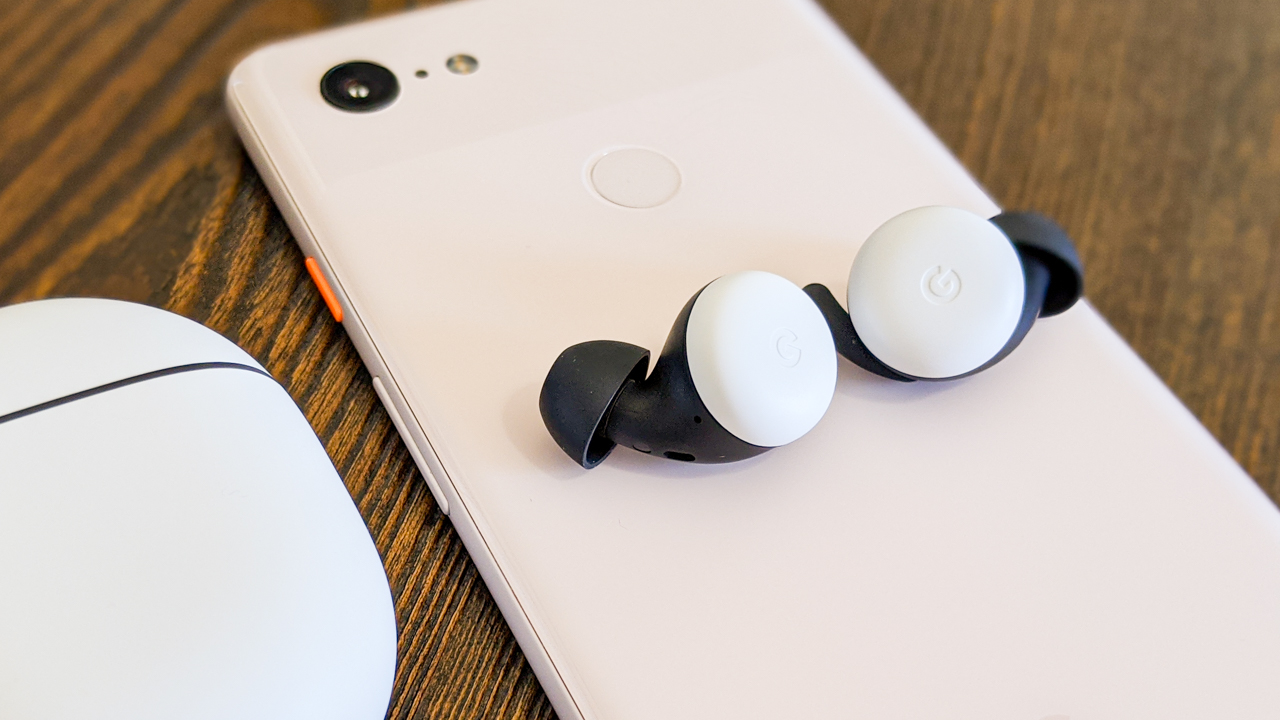 These days, choosing which earbuds to buy is a daunting task. It feels like every company makes a pair, and each one touts high quality audio and hours upon hours of battery life.
When you look beyond just the delivery of music, though, the herd starts to thin out and the real stars begin to shine. For the Android operating system, one of the standouts is the Google Pixel Buds because of its lifestyle-oriented design and seamless integration with the Google Assistant.
Although the name doesn't hint at it, this is actually a second-generation device, and Google has taken customer feedback to heart by making meaningful improvements all around for the Pixel Buds.
So, are these the earbuds you should be considering? To find out, I spent over 30 hours using the Pixel Buds alongside my Pixel 3 XL smartphone, and I'm excited to take you through my personal experience.
Google Pixel Buds Tech Specs
12mm custom speaker driver
Spatial vent for in-ear pressure reduction
Dual beamforming microphones
Bluetooth 5.0
Sweat and water resistant (IPX4)
Quick-charging wireless charging case and USB-C port
Up to 24 hours of listening time w/ case
Capacitive touch sensors
In-ear proximity sensor
Motion-detecting accelerometer and gyroscope
One-Step Unboxing and Setup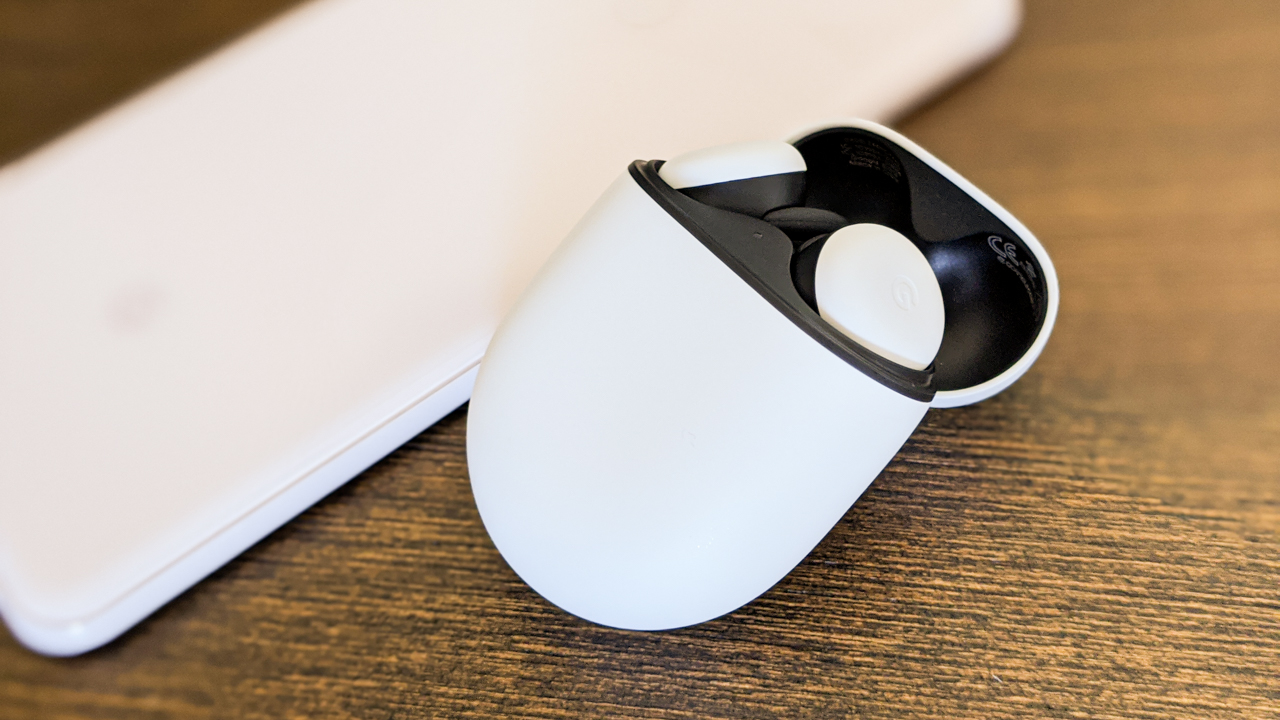 This might be the shortest section I'll ever write in a review because the experience of setting up the Pixel Buds can be summed up in one word: "effortless."
After sliding off the box cover, I picked up the egg-like case, flipped open the magnetic lid, and my phone immediately presented a notification to pair with the Pixel Buds. Just one touch and the buds were ready to be used. Why can't everything be this easy?!
If your phone doesn't support this type of instant pairing, you can still use the traditional Bluetooth method by pressing a small button on the back of the Pixel Bud's case. Either way, there was no fuss with discovery or pairing left and right buds with each other, etc. My phone also offered a short tutorial on the main features of the earbuds, like touch controls, fitment and more.
Included with every pair of Pixel Buds is a USB-A to USB-C charging cable, two sets of additional ear tips, and a tiny quick-start guide.
Immersive Audio & All-Day Comfort

Obviously, the first question that everyone asks about ear buds is "how do they sound?" When I first played music through the Pixel Buds, the audio lacked bass and felt distant, especially in my left ear. But, being the weirdo that I am, I thumbed through the tiny instruction manual and learned that each ear may require a different sized rubber tip — Of course! What human is perfectly symmetrical?
I swapped the default medium ear tips for a set of large ear tips, and voilà — there was the bass! Having a good seal from the ear tip makes a huge difference in perceived audio quality (as well as passive noise cancellation), and it's the reason that Google referenced thousands of ear scans when designing the physical form of the Pixel Buds.
Working through my usual evaluation playlist — which ranges from brain-shaking bass tracks to crooning singer-songwriters to party anthems — the one thing that really stood out to me was the audio from the Pixel Buds had a rich, spatial quality about it. I felt like I was listening to a performance instead of a recording.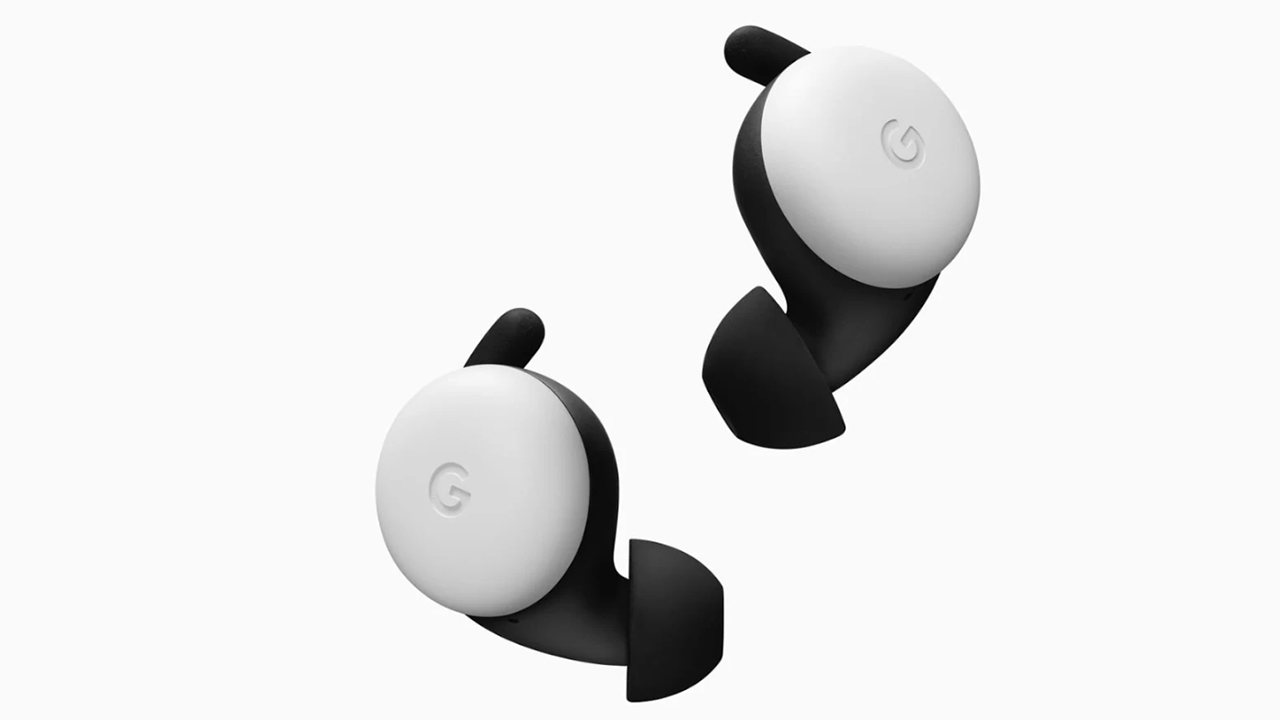 This feeling of immersion might be attributed to the vent at the bottom of the Pixel Buds, which allows for a more natural dispersion of sound. It also greatly reduces the "inside a vacuum" feeling, which happens when I wear ear plugs for an extended period of time. If you're worried that this vent will let outside sounds distract from your listening experience, I can confirm that only the loudest, sharpest sounds can be faintly heard. But if you do often find yourself in noisy environments, the Pixel Buds know how to automatically adjust the volume to compensate for cars or crowds of people.
For music and videos, the Pixel Buds offer excellent quality and a wide dynamic range. On quite a few occasions, I was able to hear details that I'd never heard before. But don't get too excited just yet, audiophiles — the equalizer (EQ) settings are fixed so you can't customize the sound to boost vocals or bass. While this may be disappointing for some enthusiasts, I'm happy with the default EQ mix, and feel that it offers a balanced experience for most people.
Most impressively, though, the Pixel Buds deliver a richness and clarity that even some larger headphones aren't able to achieve.
Designed with Your Daily Habits in Mind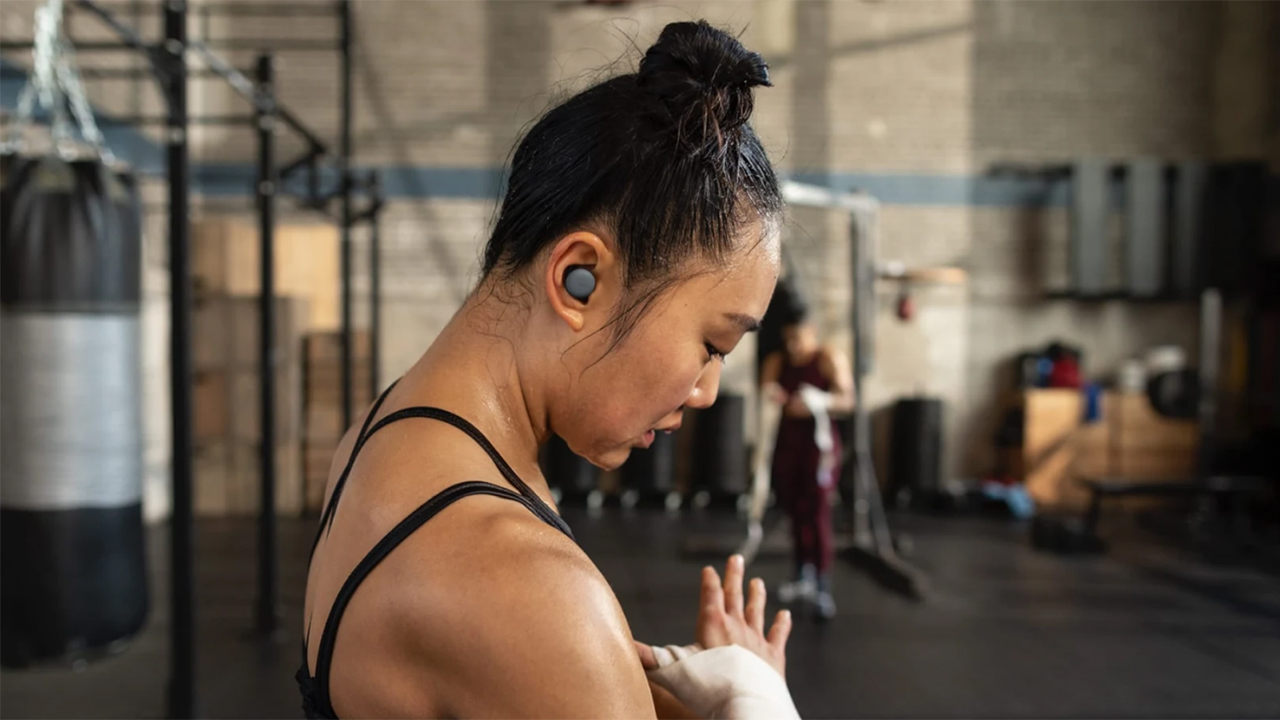 My on-the-go lifestyle means I naturally gravitate towards earbuds instead of headphones, and the Pixel Buds are an excellent companion in many ways.
To start, the fitment and weight (or lack thereof) help the Pixel Buds feel secure and comfortable, whether I'm running errands or working out. A 3-point anchor system — consisting of the ear tip, retention curve, and a stabilizer arc — distributes weight across a larger area of my ear, and I'm able to wear the Pixel Buds for hours without being reminded that they're there. It's quite nice since other earbuds have left me with "ear-fatigue" or require constant adjustments because they produce sharp pressure points.
The Pixel Buds also offer many quality-of-life functions for busy people. For example, when someone starts talking to me while I'm wearing earbuds, my natural reaction is to remove one of them from my ear. The Pixel Bud's on-ear sensor knows when I've done this, and will pause all media so I can concentrate on the conversation at hand. Re-inserting the earbud automatically resumes the music or video. This feature also means that I can put away the Pixel Buds without having to first stop the media, and I never have to worry about anything accidentally playing on my phone's speaker afterwards.
And don't worry, left-handers, both earbuds have a proximity sensor. Speaking of symmetry, many earbuds claim to be "true wireless," but there's often a primary earbud (usually the right one) that has to be active. With the Pixel Buds, both left and right units are completely independent, and you can use just one at a time (like when driving) based on your preference. Phone calls take place in stereo audio, and if you put one earbud away in the case, the other stays connected for continued use.
Touch gestures are another one of my favorite features — different taps, holds and swipes allow me to adjust volume, take calls, navigate music tracks, hear notifications and access the Google Assistant. The capacitive sensors on the Pixel Buds are some of the most accurate and most responsive that I've ever experienced, which means unintentional actions rarely happen.
The best part is that the Pixel Buds seamlessly fit into our most natural habits, and don't force us to learn or add new processes. It's the smallest details — like powering on and connecting as soon as the case lid is opened — that make the biggest difference in convenience and usability.
Your Private Assistant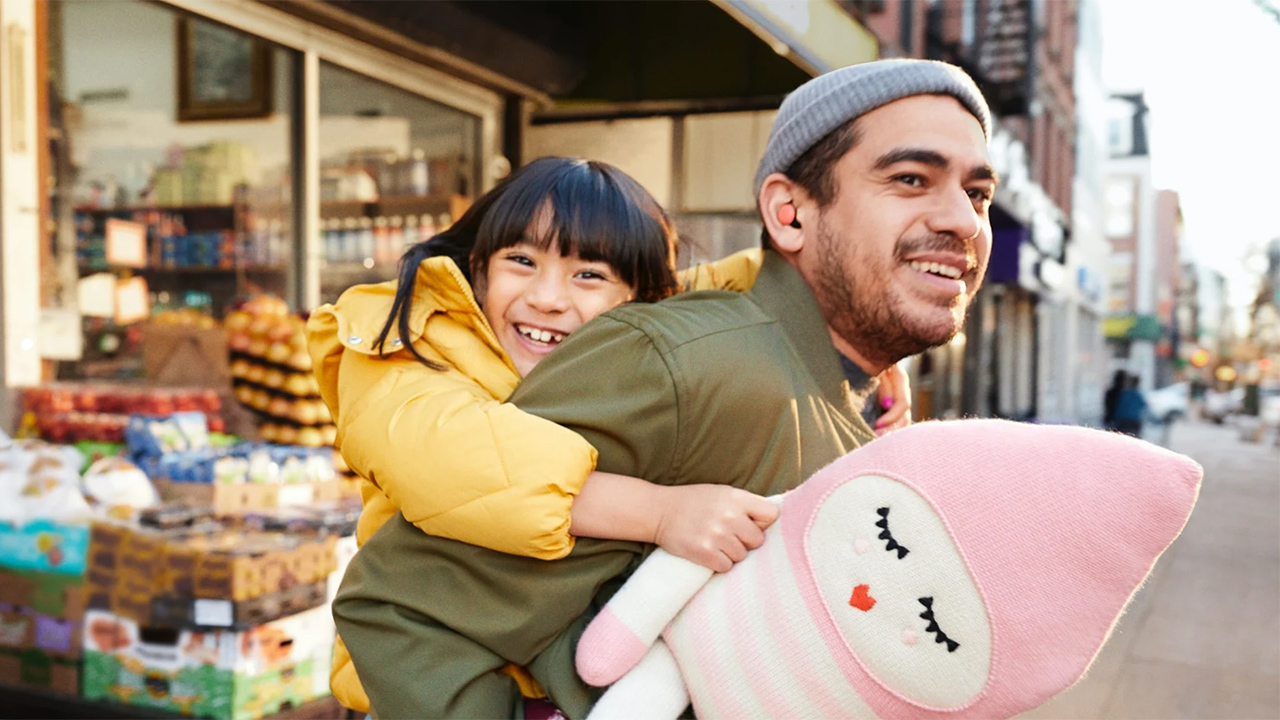 Of course, no Pixel product is complete without exclusive integration of Google Assistant. It all starts with a simple phrase, "Hey, Google," and from there, the functions are almost limitless. No taps or holds required — just call out its name, no matter what you're currently doing on the phone.
By simply speaking naturally, I can place a call, text a friend, set a calendar reminder, get directions, play my favorite music, control my smart home, and so much more. If I need to be more discreet, I can long press either earbud to access Google Assistant and have any active notifications read to me.
The Pixel Buds also provide stealthy language translations right in my ear. While it doesn't work quite as seamlessly as I'd imagined — it's no Star Trek communicator — it gets the job done with the help of the Google Translate app on the phone. Tap the app to have it listen for the foreign language and a translation will be spoken in your ear. When it's your turn to speak, touch and hold a Pixel Bud, and the phone will broadcast in the other language. The process is a bit clunky and isn't ideal for dinner conversations, but it's helpful when you need to make a quick exchange, like asking for directions.
Unfortunately, auto-listening mode isn't available when using a headset (background translations would be awesome when traveling!), but having the Pixel Buds be an in-ear interpreter definitely lessens the tourist spotlight.
I use Google Assistant whenever possible, especially when I'm not at home, and being able to do so without handling my phone makes life that much easier. Sure, other earbuds and headphones can activate Google Assistant as well, but none have integrated its features as well as the Pixel Buds.
I could write another thousand words about the Google Assistant's abilities and still only be scratching the surface, so I'll let you explore more on how it can manage a smart home, help with your commute, or talk to Issa Rae.
Should You Buy Google Pixel Buds?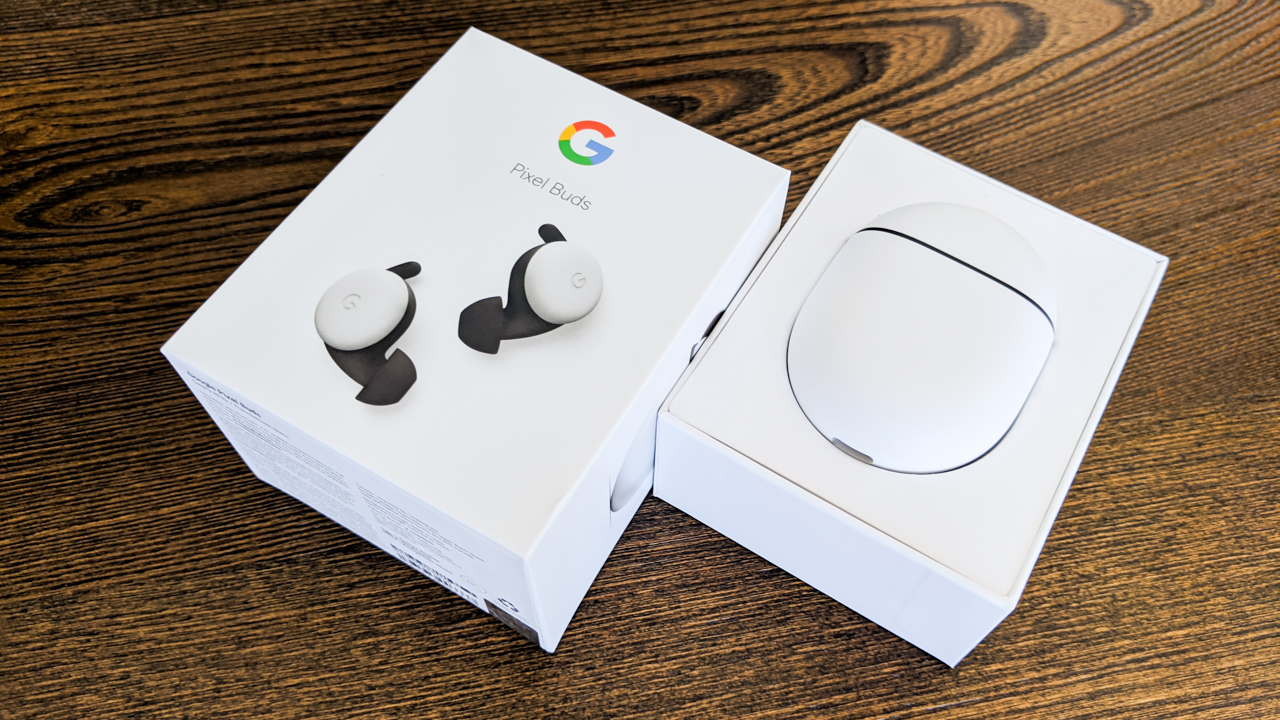 For those who are mainly concerned with listening to music and making the occasional hands-free phone call, there are less expensive earbuds on the market. But if your goal is to enhance and expand the on-the-go convenience offered by your Android smartphone — especially Pixel phones — then there's only one obvious choice: Google Pixel Buds.
And for the same reasons that AirPods will always be the best choice for iPhones, the Pixel Buds bring out the best of the Android platform and Google Assistant, and everything works really well together. Plus, these earbuds definitely rank at the top of my list for best audio experience and comfort.
With a retail price of $179, the Pixel Buds are undoubtedly positioned as a premium offering. But considering its quality, design and enhanced functionality, I'd say that this lifestyle accessory delivers much more value than its competitors.
To my fellow Pixel phone owners: the Google Pixel Buds are a must-have device companion.
---
Any product or service prices/offers that appear in this article are accurate at time of publish, and are subject to change without notice. Please verify the actual selling price and offer details on the merchant's site before making a purchase.