Hands-on with Slickdeals: Alienware 15 R3 Gaming Laptop Review
Take the power of desktop PC gaming with you everywhere!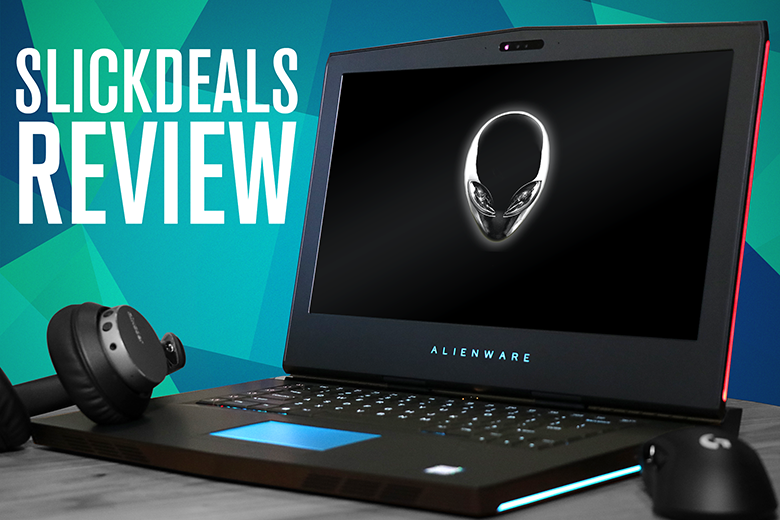 As pioneers of the gaming laptop, Alienware is taking portable high-end performance to new heights with its VR-capable Alienware 15 R3 Gaming Notebook.
This new generation of laptops features more power, a thinner body, and the latest in PC technology and design aimed at offering an untethered gaming experience that rivals any traditional home setup.
But can a laptop really satisfy the demands of hardcore PC gamers? I've been building custom gaming rigs for many years now, and typically steer away from laptops due to their inability to manage heat and deliver serious graphics. Let's see how the Alienware 15 holds up against my library of next-generation games.
Disclaimer: Alienware sent us a fully-spec'ed gaming laptop so that we could produce this review.
Alienware 15 R3 Specs
i7-7700HQ processor, up to 3.8GHz with Turbo Boost
NVIDIA GeForce GTX 1070 with 8GB GDDR5 VRAM
15.6 inch FHD (1920 x 1080) 120Hz TN+WVA NVIDIA G-Sync enabled display
16GB DDR4 RAM (2400MHz)
512GB SSD (boot)
1TB 7200RPM HDD
WiFi and Bluetooth 4.1
AlienFX backlit keyboard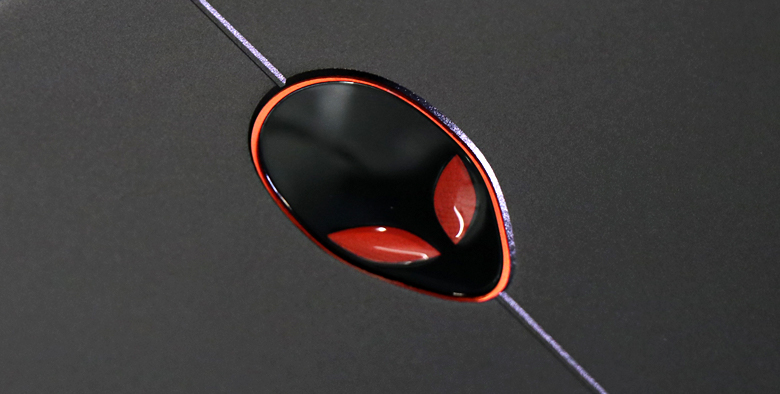 The new Alienware 15 laptop has all of the right components to run today's most demanding games, but what makes it stand out from the crowd is the available NVIDIA GeForce GTX 1070 graphics card paired with a full HD G-Sync display.
Thanks to NVIDIA's recently launched Max-Q technology, you've got desktop-grade graphics performance in a small form factor that's also energy and heat efficient. And the 120Hz G-Sync screen works in conjunction with the GTX 1070 to vary its refresh rate to perfectly match your game's frame rate. The result is silky-smooth visuals with zero screen tearing and jitters, no matter how graphically intense the game gets.
See it in action with Titanfall 2 gameplay footage captured directly from the Alienware 15
WwDt1WeQDiw
Functional and Efficient Design
While gaming performance is the Alienware 15's primary focus, it's also able to offer sleek looks, premium construction, and optimum portability via thoughtful design elements.
Weighing on average 7.69 pounds, the new-generation Alienware 15 is thinner and structurally stronger than its predecessor. From a mobility perspective, 7-ish pounds is on the heavier side in today's landscape of laptops. But take into consideration the fact that you're getting the same performance and quality you'd find in a bulky desktop machine, it's a marvel that Alienware was able to get the weight as low as it is.
Anyone who's lugged his/her desktop PC, monitor, and peripherals to a friend's house for a LAN party will agree that the Alienware 15 is feather-light in comparison!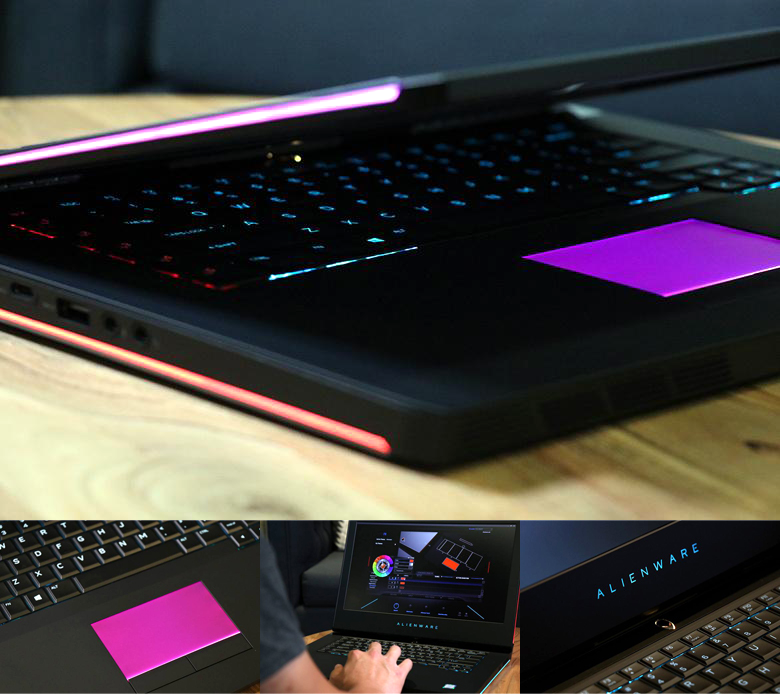 The redesigned chassis offers better cooling solutions with its hinge-forward design, allowing Alienware to implement larger fans and heatsinks while also improving fan acoustics. The laptop is whisper quiet under normal operations, and as the fans spin faster during intense gaming scenarios, you'll start to hear the rush of air exiting through the rear. We found the exhaust sound to be unobtrusive while using the laptop's built-in stereo speakers, and of course, the use of headphones will eliminate all extraneous sounds.
On the exterior surfaces and body of the Alienware 15, a mix of anodized aluminum and magnesium alloy deliver a mature and elegant style, while steel reinforcements and copper thermal elements on the inside provide structural rigidity and a solid tactile experience.
You can also put your personal touch on the laptop by using the AlienFX system to add a wide spectrum of colors and lighting behaviors to 13 zones across the keyboard, touchpad, and body panels.
threadID: 10455404
Uncompromised Performance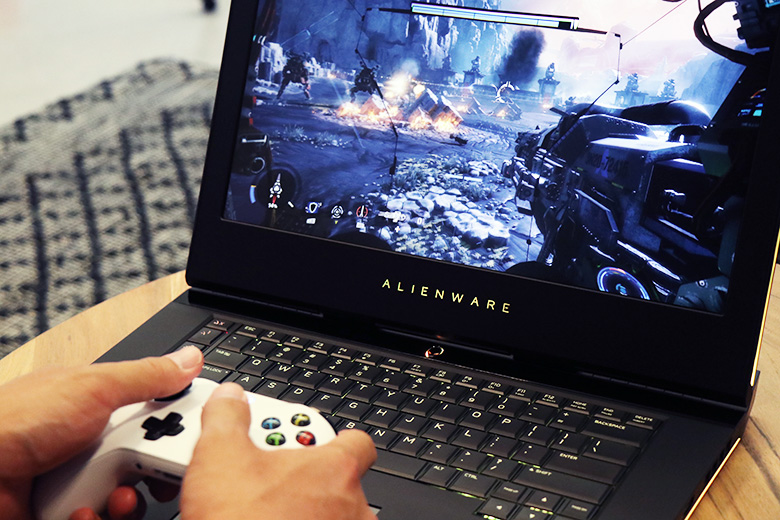 Every Alienware 15 comes loaded with firepower from your choice of an Intel integrated graphics chip, an NVIDIA GeForce GTX 10-series, or an AMD Radeon RX 470 graphics card — there's something for every budget and performance requirement. Our test model came equipped with an NVIDIA GTX 1070 with 8GB of video RAM, and it's been making quick work of every recent AAA title we could get our hands on. Games like Overwatch, Titanfall 2, Project Cars, and other graphically-intense games run at well over 60 frames per second on the highest settings. It's also VR-ready right out of the box — simply connect your preferred virtual reality headset.
A variety of external connections — Thunderbolt 3, HDMI 2.0, and Mini-Display Port 1.2 — let you project your games onto additional monitors or TVs in the event you have a bunch of friends over for game night. You'll miss out on the G-Sync capability of the built-in screen when you use an external display, but it's more comfortable when everyone's not crowding around a laptop.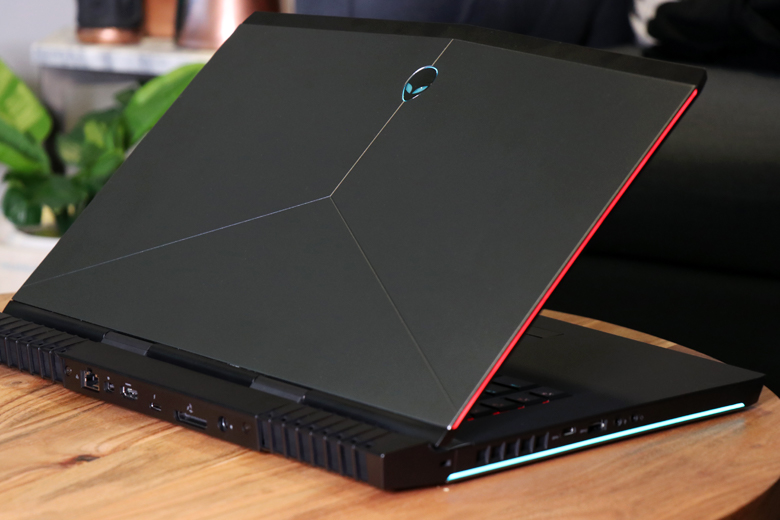 And as powerful as the Alienware 15 is, the minimum hardware requirement for games will inevitably increase in the future as developers blur the lines of virtual and reality. When this happens, you won't need to worry about your laptop falling out of favor — the Alienware 15 is future-proof thanks to its ability to connect to an Alienware Graphics Amplifier, allowing you to use any NVIDIA or AMD graphics card of your choosing. Your hardware investment is protected with this easy upgrade option.
Keeping our test model up and running is a 99 watt-hour (Wh) Lithium Ion battery (up to 11 hours of battery life), upgraded from the standard 68 Wh battery. Your usage habits and the types of games you're playing will affect overall battery life — the graphics card requires a significant amount of power. We were able to play Titanfall 2 non-stop for just over an hour before the laptop went into sleep mode due to insufficient battery.
Ready to configure your ultimate gaming laptop yet? Visit the Alienware 15 mini-site and choose your level of pwnage.
Is the Alienware 15 Right for You?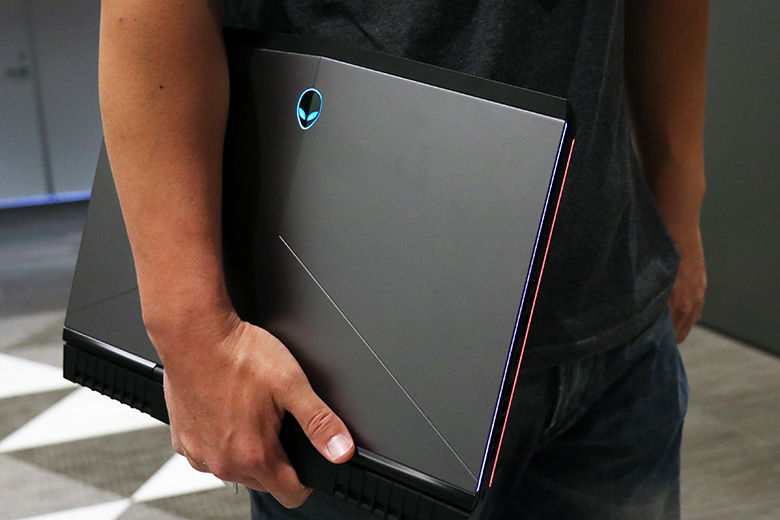 If you're looking to graduate from console gaming, but you're not quite ready for the headaches that accompany a custom-built gaming desktop PC, the Alienware 15 is an easy and value-packed solution in a portable form-factor.
Starting as low as $1,199.99 for a spec that features an i5 processor and an NVIDIA GTX 1050Ti graphics card, you'll be able to play the latest games straightaway. Connect your favorite Bluetooth controllers and headphones, and never look back at the frame rate-locked world of console gaming.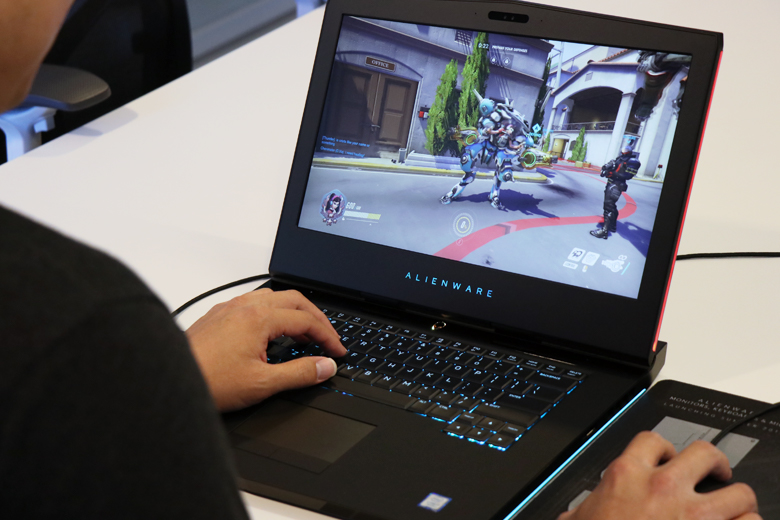 Our Alienware 15 R3 test model came well-equipped for $2,349.99, and in my opinion, is a worthwhile investment for a VR-ready device that will keep up with the demands of top games for at least the next five years.
I've experienced many laptops that claim to be video game-ready, but the Alienware 15 is the first one that has actually fully delivered on its promise of an unadulterated gaming experience. As a long-time desktop PC gamer, I'd have no problems using this laptop as my primary gaming machine.
Learn more about the Alienware 15 or customize your own at Dell.com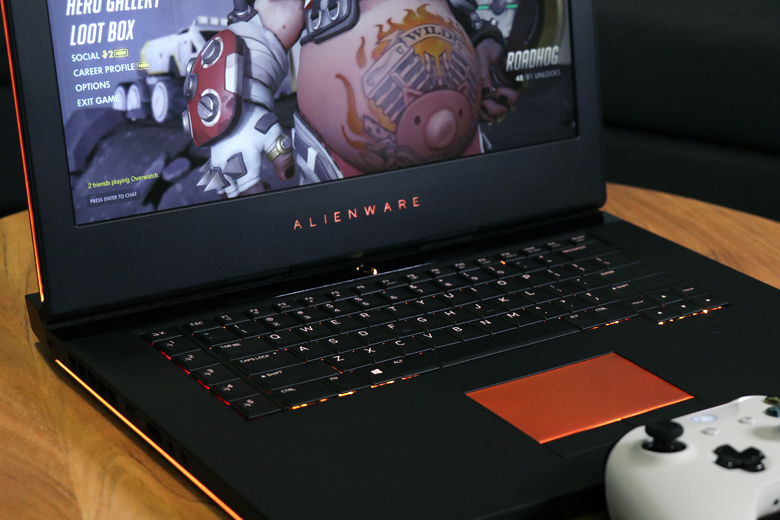 threadID: 10452340
---
Any product or service prices/offers that appear in this article are accurate at time of publish, and are subject to change without notice. Please verify the actual selling price and offer details on the merchant's site before making a purchase.