Hands-on with Slickdeals: Ashley Chloe Helix Cuff Review
This stylish fashion accessory is secretly hiding a pair of wireless earbuds.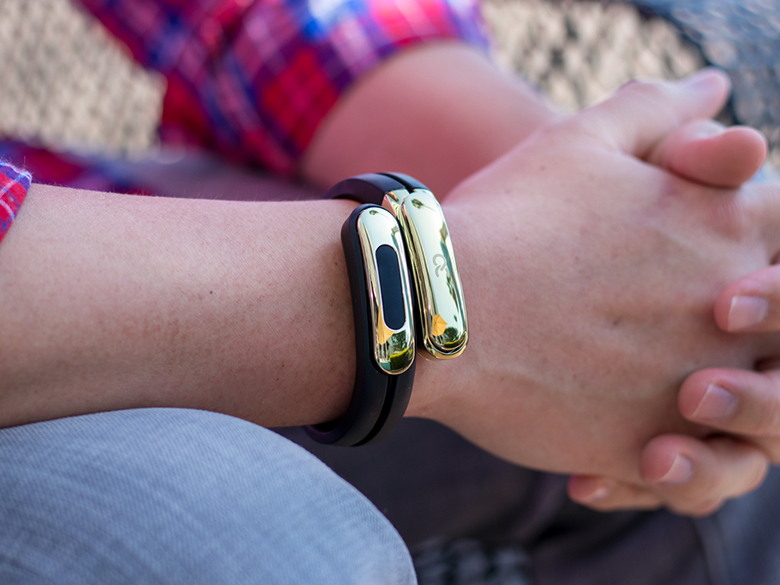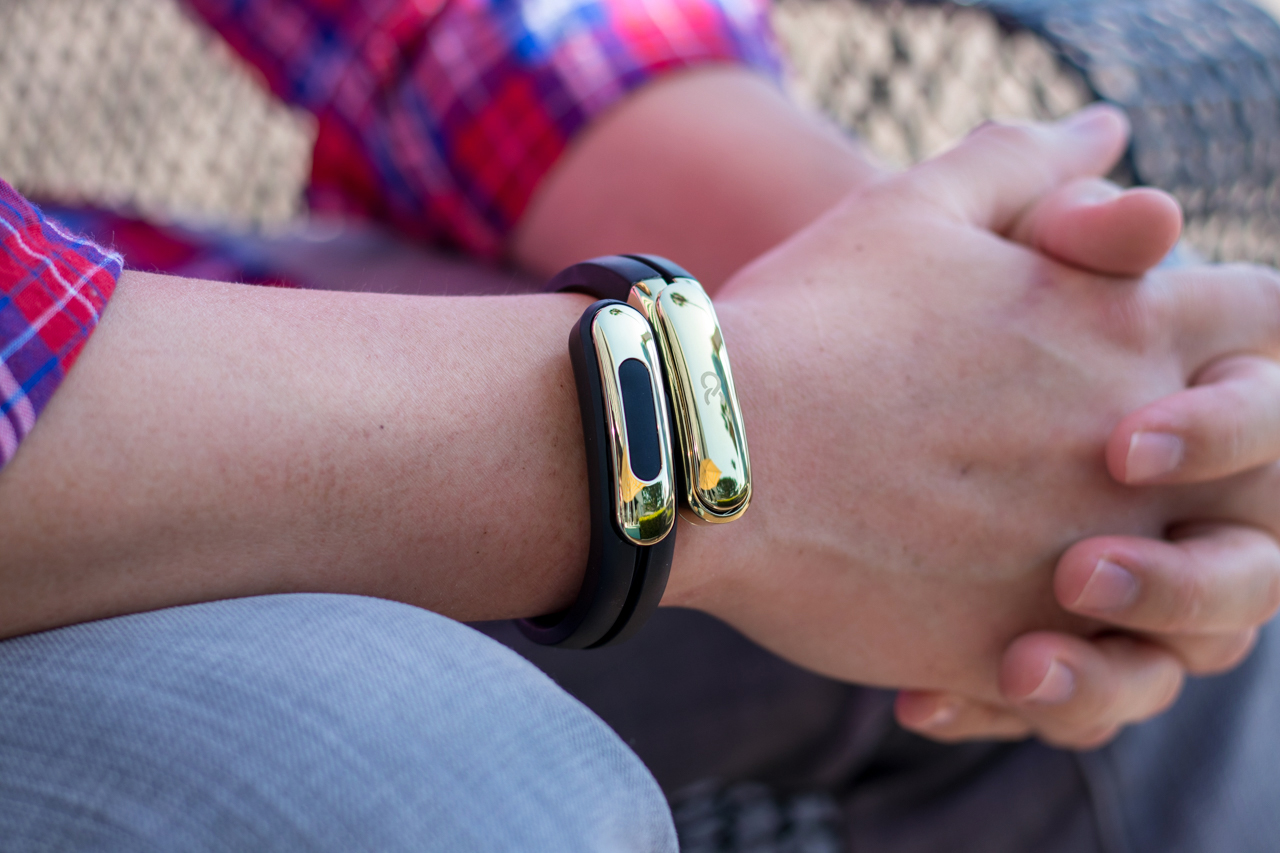 Bluetooth wireless earphones are convenient and easy to use, but each pair basically looks like every other pair available, and storing them still involves an often bulky pouch or case.
That's all starting to change, though. Enter the Helix Cuff by Ashley Chloe, a fashion-forward way to carry earphones and look good while doing it.
As someone who's fully-embraced #wirelessallthethings, I lived, worked, and played with the Helix Cuff to see if it successfully blends technology with fashion. Keep reading for my full impressions!
Special thanks to Ashley Chloe for providing a Helix Cuff for this review.
threadID: 11375475
Jewelry-Inspired Design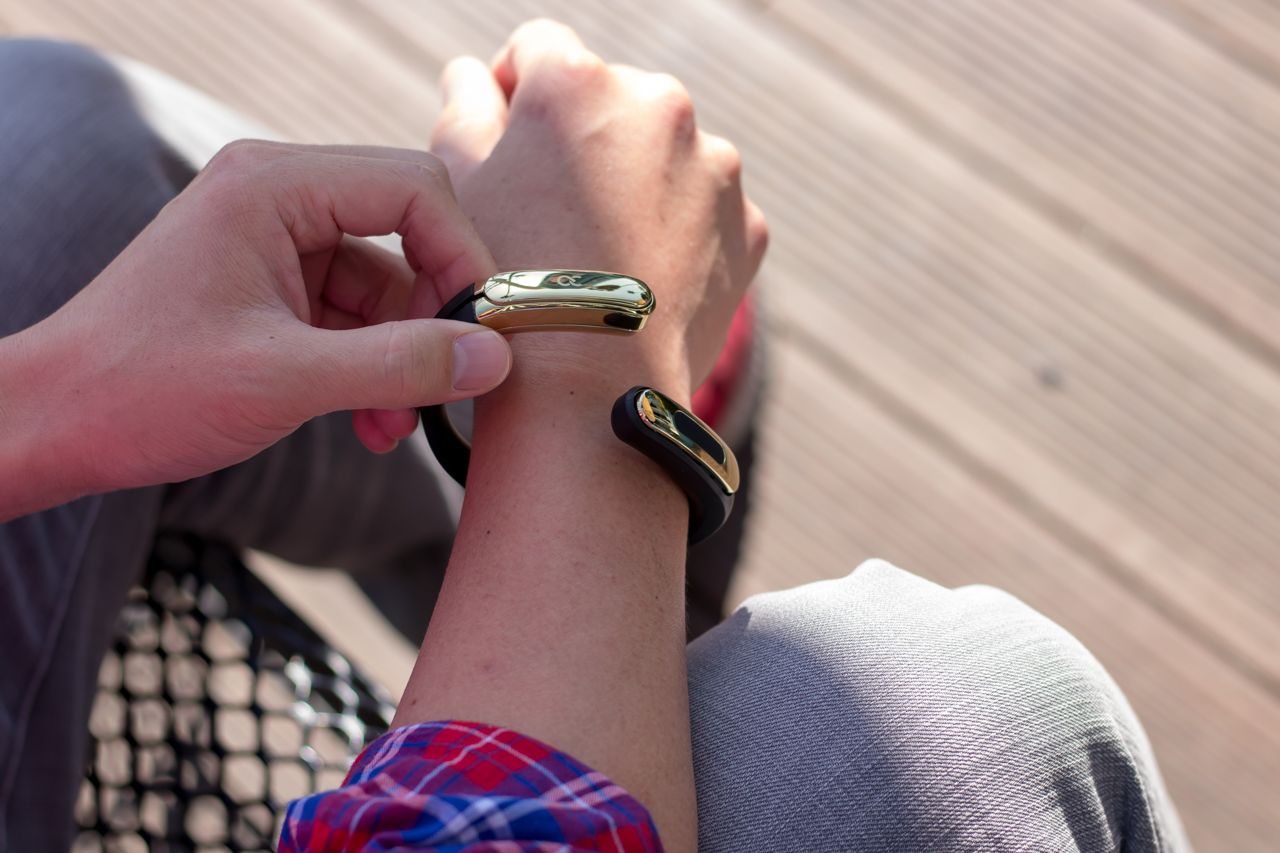 At first glance, the Helix Cuff looks like a stylish bracelet featuring metal elements on a rubber wristband, similar to something you might find at Kate Spade, Coach, Fossil, or other premium fashion-accessory stores.
But ingeniously tucked away is a pair of color-matched Bluetooth earbuds. Its implementation is so unique that it's difficult to describe in words, so check out the video below to see how the Helix Cuff creatively conceals wireless earphones while adding a touch of luxurious flair.
JWDSZ-AcAtc
For my review unit, I went with the black and gold Helix Cuff — one of six color combinations — because it felt, to me, masculine and edgy. The bracelet closes and adjusts magnetically, which means I can wear it however I want simply by sliding the ends of the bracelet together.
And after just a few tries, I was able to easily get the earbuds in and out of the Helix Cuff within seconds. It's definitely more convenient than rolling up a long length of wire and awkwardly stuffing it into a pouch.
The earbuds themselves are comfortable and stay in place well, and the bracelet portion is water-resistant, but I wouldn't recommend running while wearing the earphones because the Bluetooth receiver swings around too much.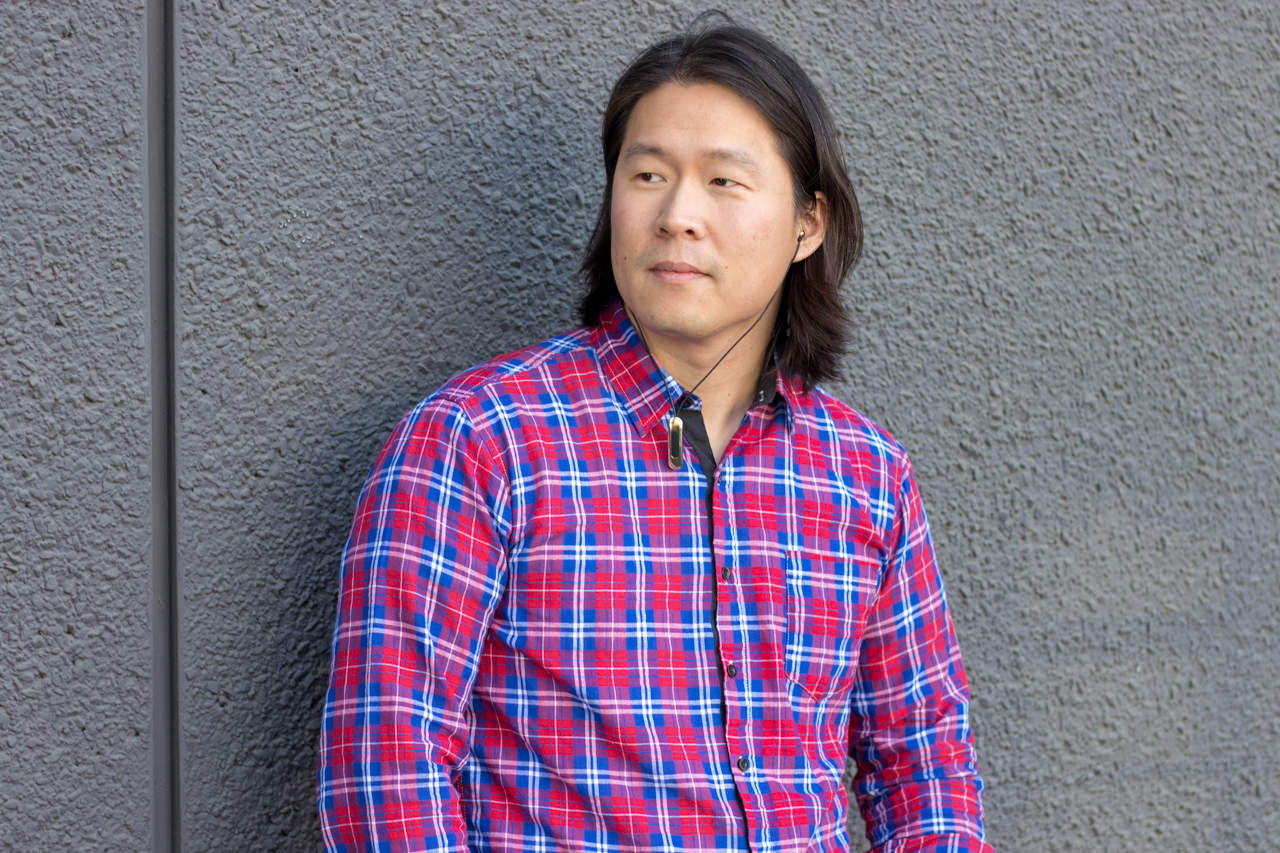 Normally, I don't care about how I look when I'm wearing earphones, but since the Helix Cuff is all about style, it's got me thinking a bit. The bracelet part is cool; the dangling receiver? I'm still on the fence.
Because of the short wire length and receiver placement, it feels like I'm wearing a too-short necklace with a pendant — it's not necessarily a bad look; it just doesn't fit my personal style. If I'm out in public, I'll usually tuck the receiver inside my shirt for a stealthier appearance.
Helix Cuff Sound Quality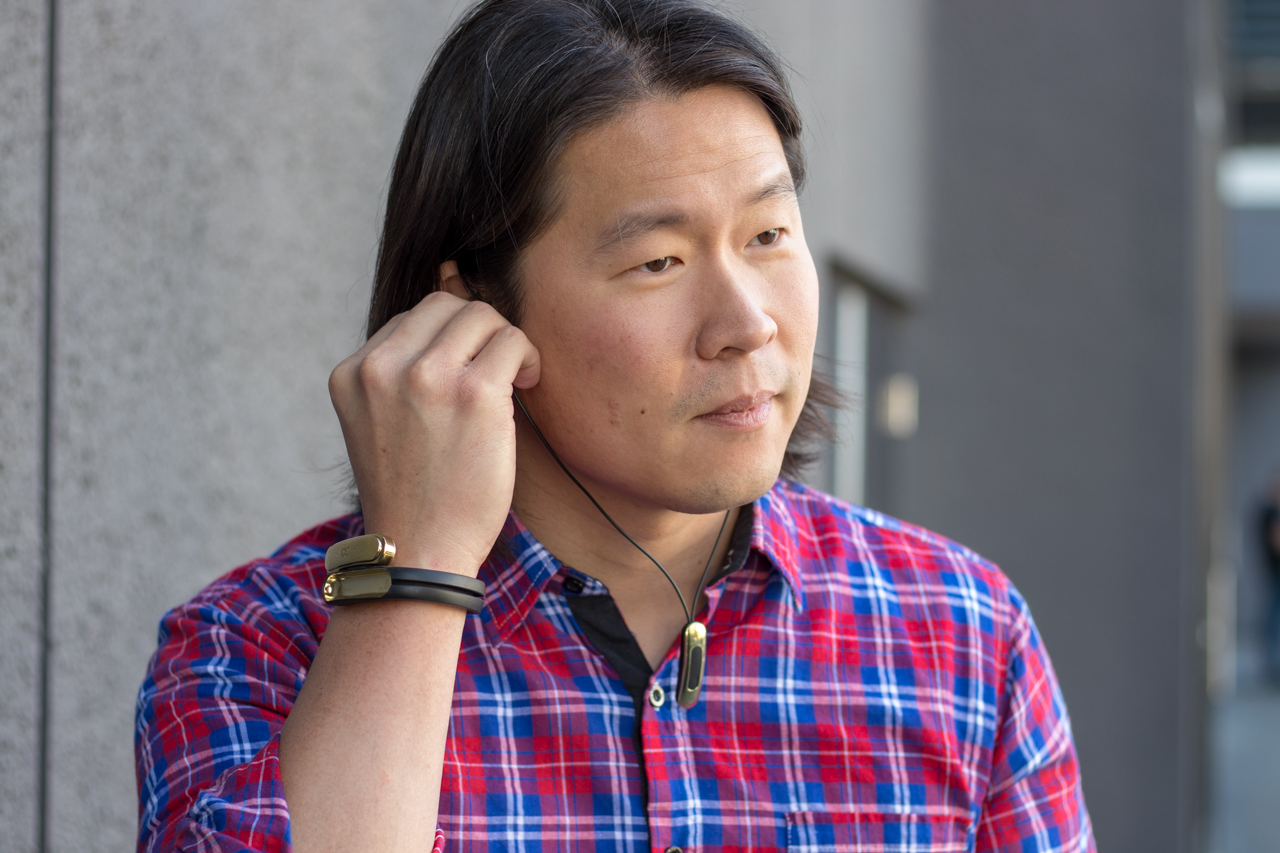 Those looking for a bangin' soundtrack to accompany their daily adventures will not be disappointed by the Helix Cuff. Each rubber-tipped earbud delivers booming bass and loads of volume.
It's a much richer sound experience when compared to cheaper headphones, but the Helix Cuff's heavy bass bias tends to make the mid and high tones feel slightly muted and distant. In all fairness though, it's not something that a regular user will notice outside of back-to-back comparisons with other earphones — the overall listening experience is still very good.
The rubber tips (3 sizes included) seal well enough to block any unwanted outside sounds, and you can jam out for a handful of hours before needing to recharge via mini-USB.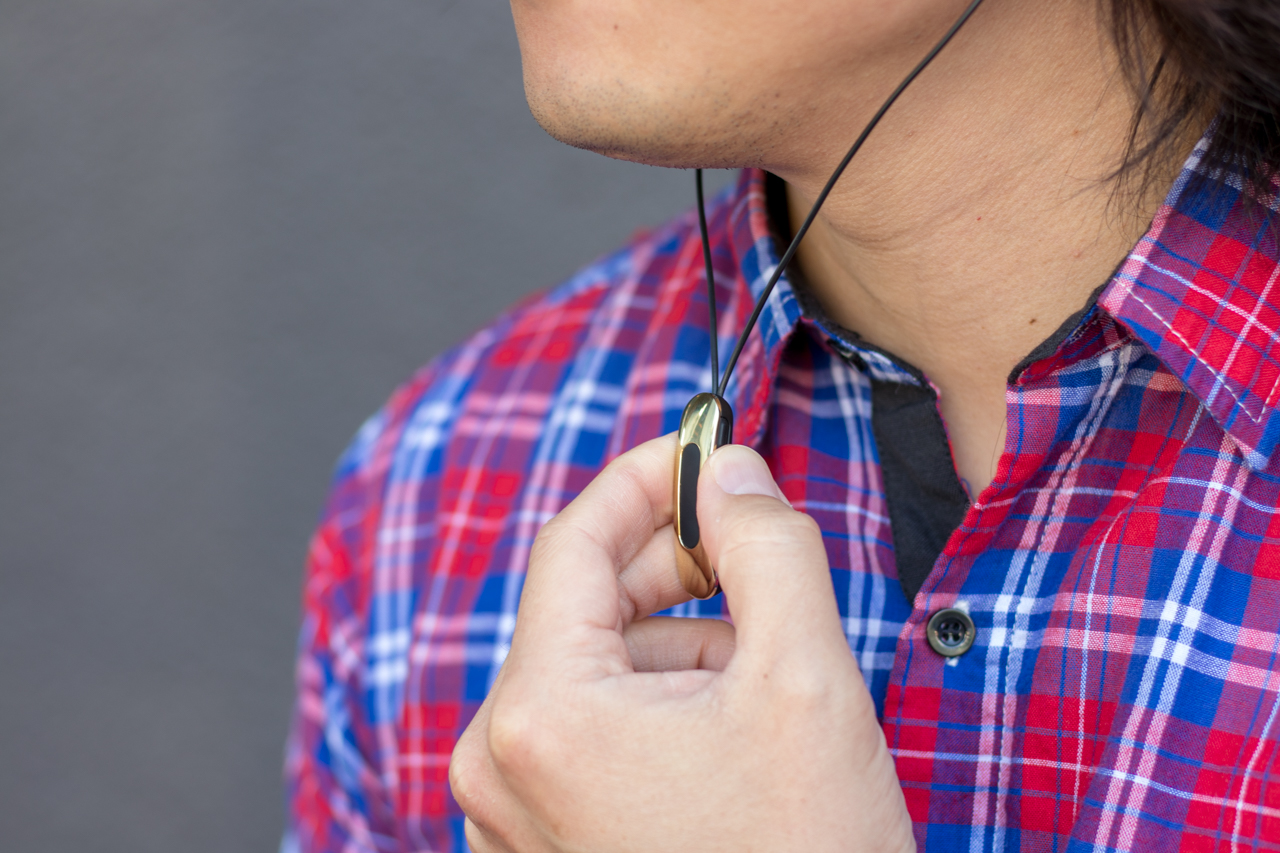 Phone calls come in stereo sound, and holding either volume button for three seconds activates your default Android or Apple voice assistant.
Does the Helix Cuff Match Your Lifestyle?
Since I'm not a regular client at stores like Louis Vuitton or Gucci, it's very hard for me to support the Helix Cuff's regular retail price of $149.99. Yes, the design is awesome and the materials are premium, but at the end of the day, it's still simply a pair of wireless earphones. And when you're used to seeing Bluetooth headphones anywhere from $5 to $40 on Slickdeals, you'd have to really love the design and/or fashion aspect of the Helix Cuff to justify the price difference.
threadID: 11375475
A recent BOGO promotion along with an additional discount code reduced the price of each Helix Cuff to effectively $71, and that's a way more accessible price for me to get behind. In comparison, Beats by Dre wireless earphones regularly appear on Slickdeals' front page at $99.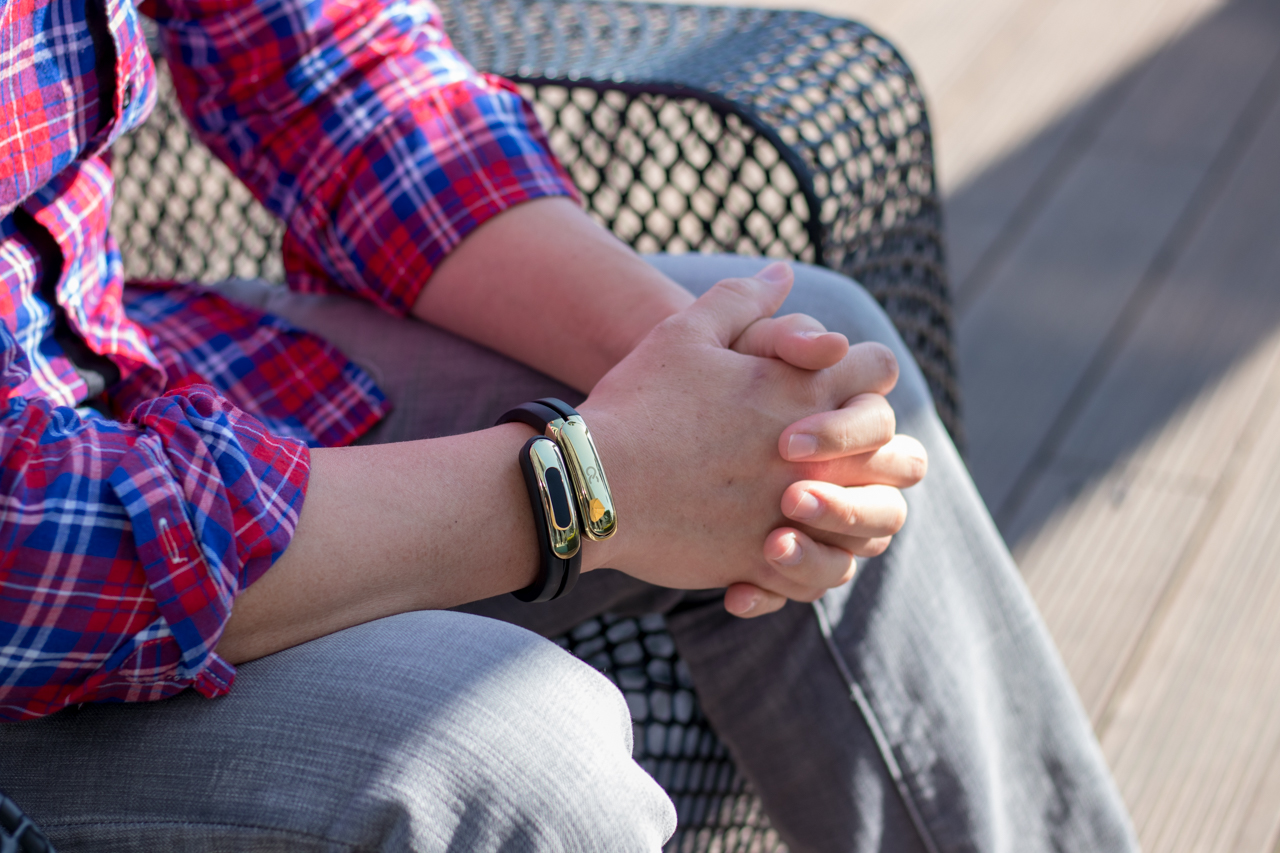 My personal style is very casual during the week — t-shirt, jeans, and a hoodie — and I enjoyed adding a splash of personality with a gold-adorned bracelet; it's elegant and versatile without being too flashy.
Overall, the Helix Cuff is a wonderfully-designed product that solves a storage and portability issue using cues from the fashion industry — it's a breath of fresh air in the generally utilitarian tech arena.
For a company that's only a few years old, Ashley Chloe has definitely caught my attention with its innovative products. If you like making a statement with your wearable tech, the Helix Cuff may be just the lifestyle product you're looking for.
*****
Set a Deal Alert for the Helix Cuff, or visit AshleyChloe.com to see more fashion-forward wearable technology. And then enter to win a Helix Cuff below!
Ashley Chloe Helix Cuff Giveaway


---
Any product or service prices/offers that appear in this article are accurate at time of publish, and are subject to change without notice. Please verify the actual selling price and offer details on the merchant's site before making a purchase.