Hands-On with Slickdeals: Here One Wireless Earphones Review
The wireless smart earbuds you desperately want to live up to the hype.

At first glance, the Here One wireless earbuds seemed like the headphones I've been waiting on for years. I mostly use the standard Apple headphones that come with the iPhone, so the Here One is, on paper at least, a big upgrade.
They're in-ear, have no wires, are noise canceling and come with a charging case. They were practically set up for a five-star review from the get-go. But can they actually live up to their specs -- and that hefty price tag?
Here One Earbuds and Case Specs
Earbuds
Weight: 5g per bud
Battery: 50 mAh
Battery life: 2 hours advertised, 1 hour 38 minutes when tested
Charge time: 1 hour
Three sets each of foam and silicone tips
Case
Weight: 50.5g (excluding earbuds)
Battery: 575 mAh
Provides three charges
Charge time: 1 hour 40 minutes advertised, 2.5 hours when tested
Micro-USB cable for charging (no wall adapter included)
Special thanks to Central Valley Computer Parts for sending a pair of Here Ones for us to experience!
Here One Wireless Earbuds
Pros
Very comfortable and snug fit
Excellent noise cancelling
Convenient and compact charging case
Easy to switch noise cancelling on/off with one-touch feature
Great integration with Spotify and iTunes
Cons
Terrible battery life
Too expensive
Repeated Bluetooth interference when carrying phone in back pocket
Buy Now on Amazon
Out of the Box

Get started by downloading the Here One app, which guides you through the setup process. Each bud pairs independently and as a unit, so you'll see three Bluetooth devices connected at the same time on your phone. You'll have the option to personalize your experience by setting up a profile tailored after your listening needs, but it has yet to start working for me, so I had to skip it. After that, you're ready to start using them.
The Here One App
The app is very simple to use. While using the earbuds, you'll see a number on the app that can be adjusted from a low of -22 to a high of +6. The lower the number, the more noise canceling you'll experience. Positive numbers will amplify outside sounds, making it easier to hear the outside world, even while listening to music. It was weird to play around with this at first, but also very impressive.
There are also a number of Live Mix filters available on the app. I highly recommend snapping your fingers next to your ears while using the Reverb filter in this section of the app. While I can't think of a real-world use case for any of the Live Mix filters, they're pretty entertaining nonetheless.
The 11 preset noise filters, however, will come in handy more often. You can choose to control outside noise in settings like an office, restaurant or airplane, and the Here One earbuds will filter out common noises from those environments.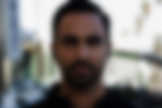 Fit and Comfort
I found the silicone tips to be a bit uncomfortable after only a few minutes, but the foam set fit my ears much better and are very comfortable. You have to stick the earbuds pretty far into your ears for optimal performance, otherwise they won't be truly noise cancelling and the bass will be lacking completely. They don't move around at all when you use them during workouts, which is a complaint with the Apple Airpods. I used them while running on a treadmill and lifting weights with no issues.
Ease of Use
Playing music via Spotify and iTunes, as well as listening to podcasts, was easily done directly from the Here One app. There's a play button on the main screen that will open each app with one click, which was quite convenient. My main complaint at this point was that the max volume level was a bit lower than I prefer. You can't really blast your music with these earbuds, but that might be a good thing considering how far in your ear they go. Plus, with noise cancelling turned on, you don't necessarily need to go that loud.
Sound Quality
The Here One earbuds sound good, but they aren't going to blow you away in terms of sound quality. I don't believe that's what Doppler Labs was going for when they created these though. The noise cancelling and noise filtering functions really seem to be the driving features of these earbuds.
Phone calls work fine on the Here One earbuds, but they tend to pick up a lot of background noise from the person using them. The same is true when you're walking or running outside in windy weather. You'll hear a lot of wind noise if you're not using the noise cancelling features. Ultimately, while the audio is crisp and the bass is OK, I really expect more for $200.
Final Verdict After a Week of Use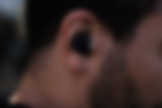 These earbuds have so much potential, and I feel like the current issues could have been fixed without a major revamp, but sadly, Doppler Lab went out of business in November of 2017, so we're not going to see any new iterations of this product.
There are more positives than negatives with these earbuds, but the price and battery life are major deal breakers. If you're a serious runner, you would struggle to get through much more than 13 miles, and forget about watching a movie. It also seems ironic to have an airplane-noise canceling filter when you can barely fly from Los Angeles to Phoenix before running out of battery. They simply wouldn't hold up as your main headphones in my opinion.
threadID: 11317747
Second Opinion
To get more feedback on the Here One earbuds, I asked a coworker who commutes to the office via the metro for his opinion after he had a chance to test out a pair himself.
"The Here Ones is an awesome piece of technology. I ride the Metro Expo and Red Line, both are extremely noisy with tons of background sounds whether someone is blasting music out of a speaker or just the screeching noises from the cars moving along. Compared to my Bose SoundSports, I can listen to music at about 50% the volume because they block out noise so well. Things that could be improved would be battery life and Bluetooth distance, but by eliminating the cord and blocking out background noises, these headphones quickly made me a daily user." - Austin T.
Overall Deal Value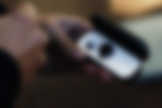 When the Here One earbuds were first released, they cost $300, which is absurd considering the drawbacks. They're currently listed for $200, which is still too much in my opinion. I would expect them to keep falling in price considering they're discontinued, and if you can get them for $120 to $140, it might be worth it — especially if you don't typically use headphones for more than an hour and a half at a time.
A month later, I still love using these earbuds. I could even see them being helpful for people with hearing impairments, as you can amplify surrounding sounds. They would also be great for concerts to protect your ears while still hearing the music clearly. They're perfect for the office as well, since you can just tap the outside of either earbud to pause your music and bypass the noise cancelling filter if a coworker wants to speak to you.
Ultimately, whether you should buy these earbuds or not comes down to if you (A) can get by with 100 minutes or so of battery life when you use headphones. And (B), you're OK with spending a couple of hundred dollars on them despite their drawbacks.

Here One Wireless Earphones Giveaway!

---
Any product or service prices/offers that appear in this article are accurate at time of publish, and are subject to change without notice. Please verify the actual selling price and offer details on the merchant's site before making a purchase.