Hands-on with Slickdeals: Microsoft Xbox One X Review
The "world's most powerful console" is here, but is it for everyone?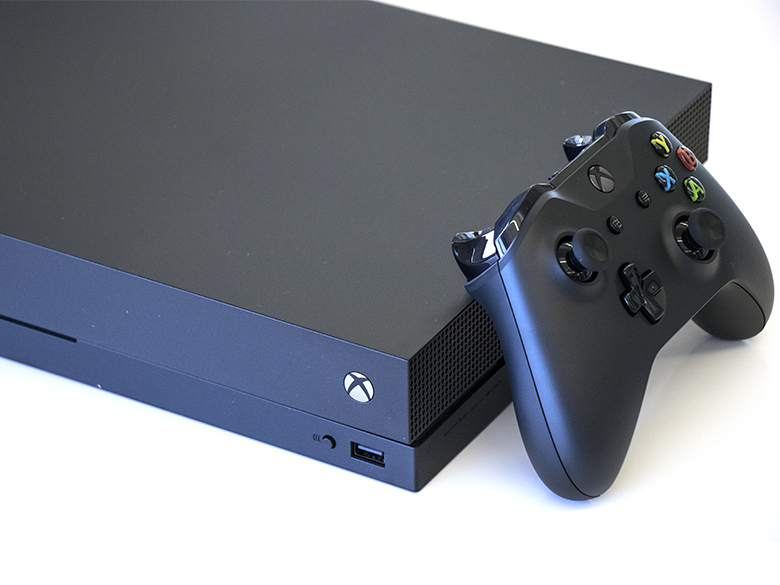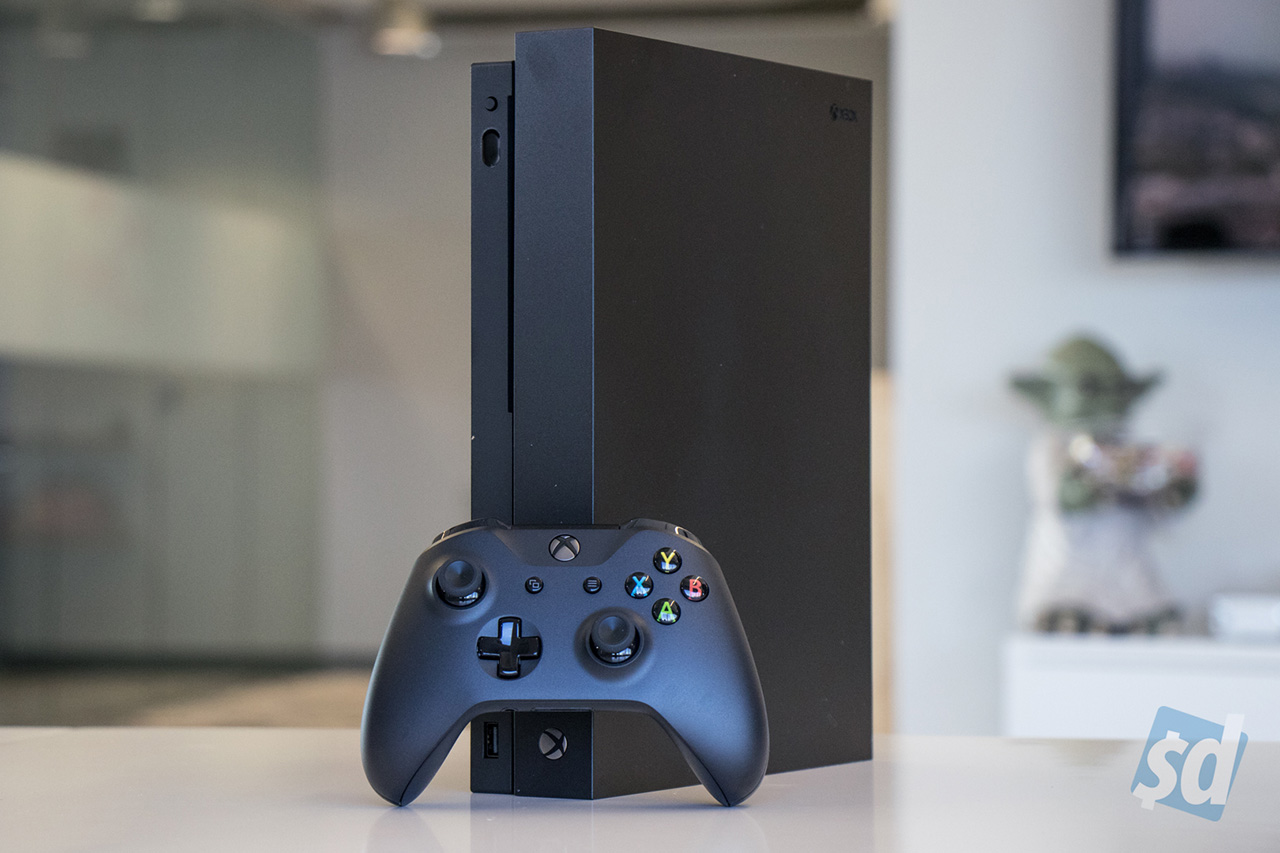 Just weeks before Black Friday, Microsoft unleashed the Xbox One X into the hands of enthusiastic gamers, showcasing upgrades across the board: more memory, faster processing, and robust graphics capabilities.
As the Xbox One X closes the performance gap between console and PC gaming, its changes feel more evolutionary than revolutionary — especially since the Xbox One S is still an awesome machine — but the improvements in overall gaming experience and graphics are far from subtle with the addition of 4K native resolution and HDR (High Dynamic Range) support.
Let's take a closer look at how the Xbox One X is making the future of gaming more accessible to the masses.
Special thanks to Microsoft for providing a complimentary Xbox One X on release day so we could produce this review!
Xbox One X Feature Highlights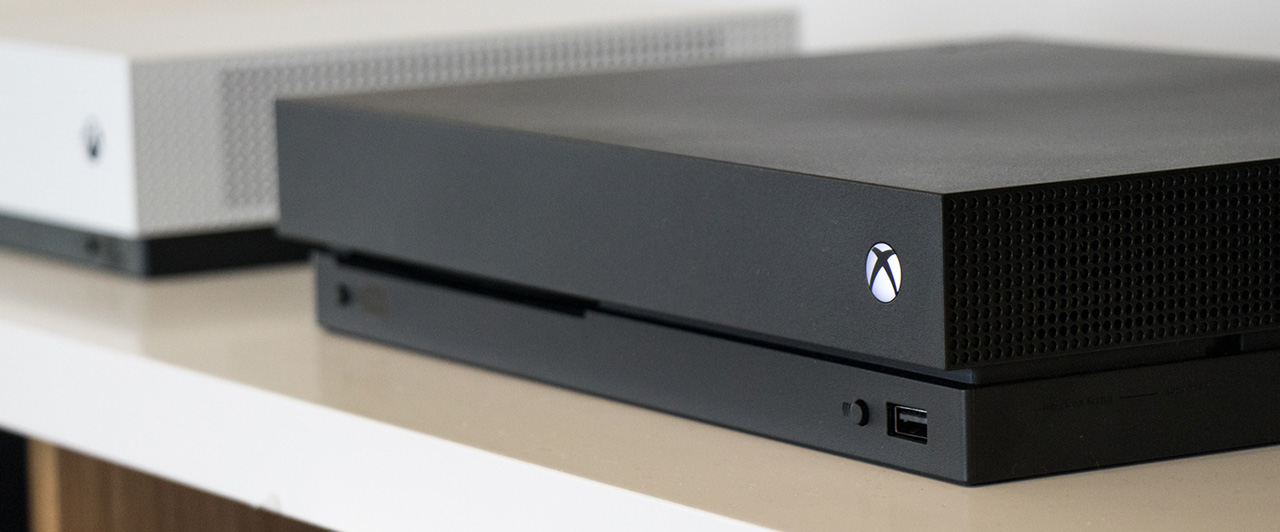 Updated exterior design
8-core Custom AMD CPU clocked at 2.3GHz
1TB HDD storage
8GB flash memory
12GB graphics memory
4K Blu-ray disc drive
HDR10 support (High Dynamic Range)
AMD FreeSync monitor support
Larger memory bandwidth for faster load times
Liquid cooling system for quiet operation
Xbox One X Design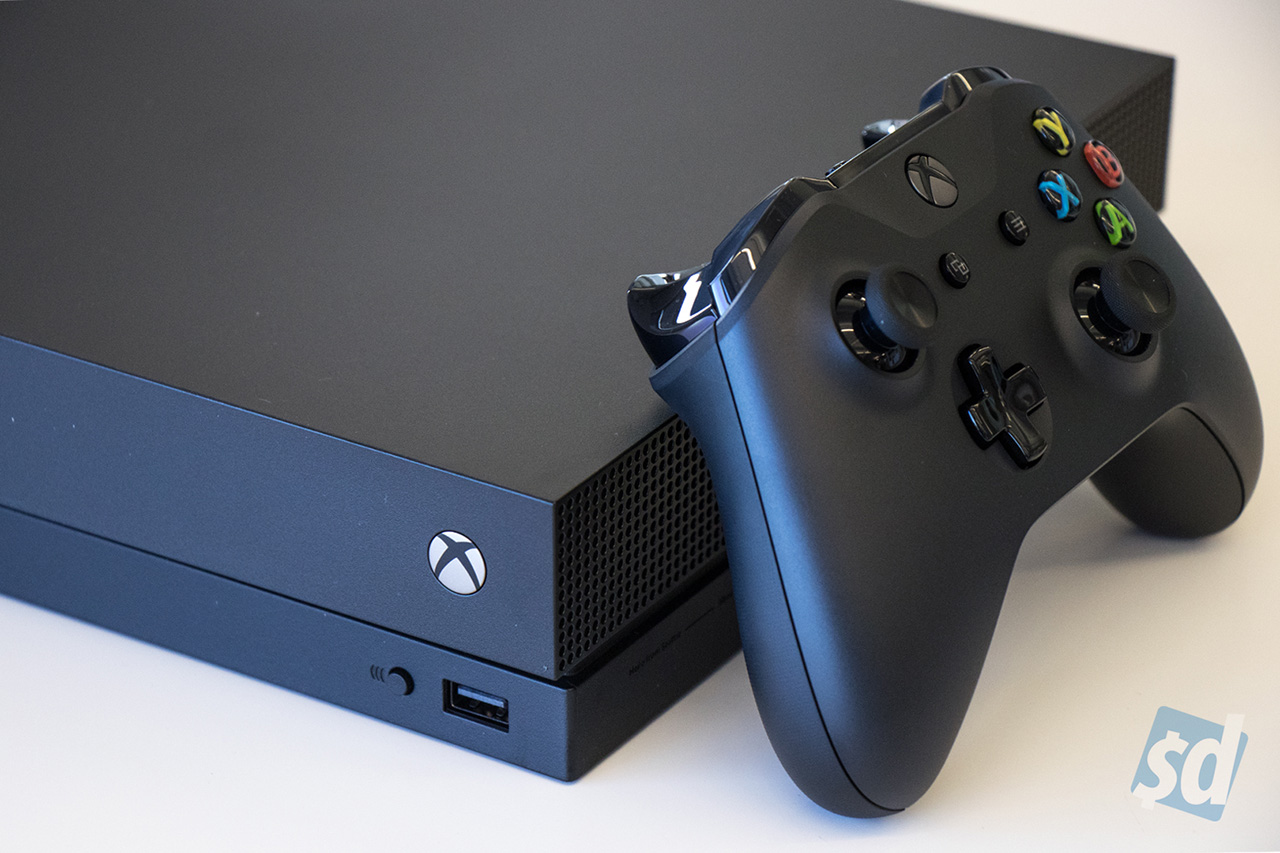 The new Xbox One X is sleek and slim, following the minimalist design language first seen on the Xbox One S; though this time, Microsoft opted for a single-tone matte black finish, emphasizing the lighted effect of the Xbox logo/power button.
Liquid cooling and a supercharger-style centrifugal fan now exhausts heat at the rear instead of the top, meaning the large perforated surface found on the Xbox One S is no longer necessary, resulting in a cleaner look for the Xbox One X when positioned horizontally.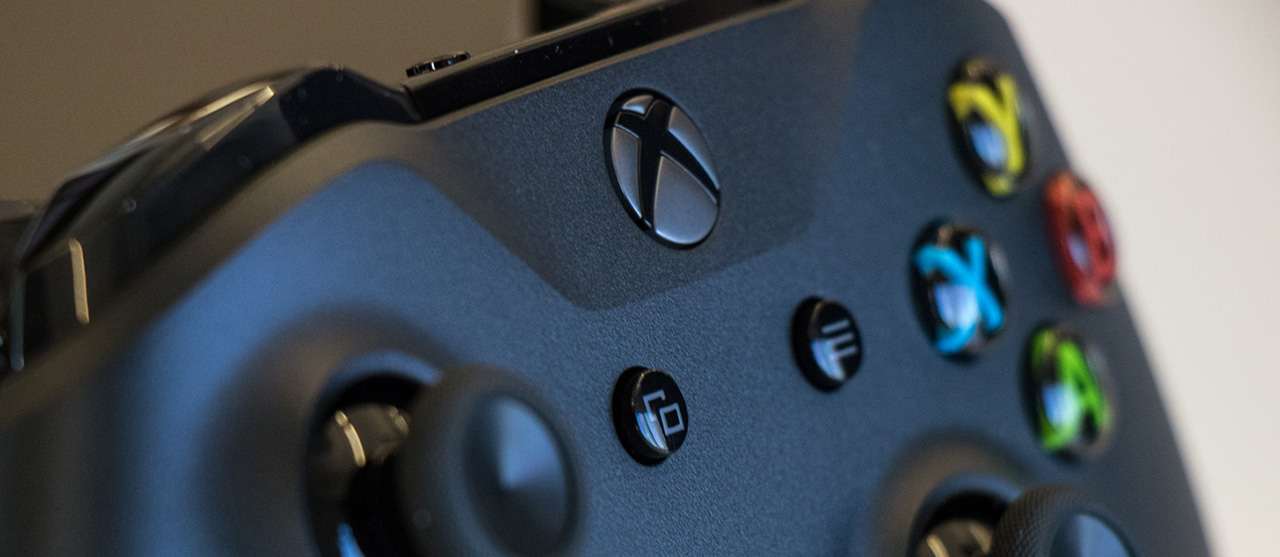 Included with the console is a matching matte black controller, and it's everything we already know and love, with the addition of a cool-looking translucent grey Xbox button, just like the ones you can customize at the Xbox Design Lab.
We're really happy that the Xbox One X still had room for an internal power supply among all of its upgraded hardware, eliminating the need for a bulky and unsightly on-cord power supply brick, a la the original Xbox One.
With a slightly asymmetrical body and stealth buttons/disc drive, the Xbox One X has no problem being the main showpiece of any entertainment center.
Xbox One X Performance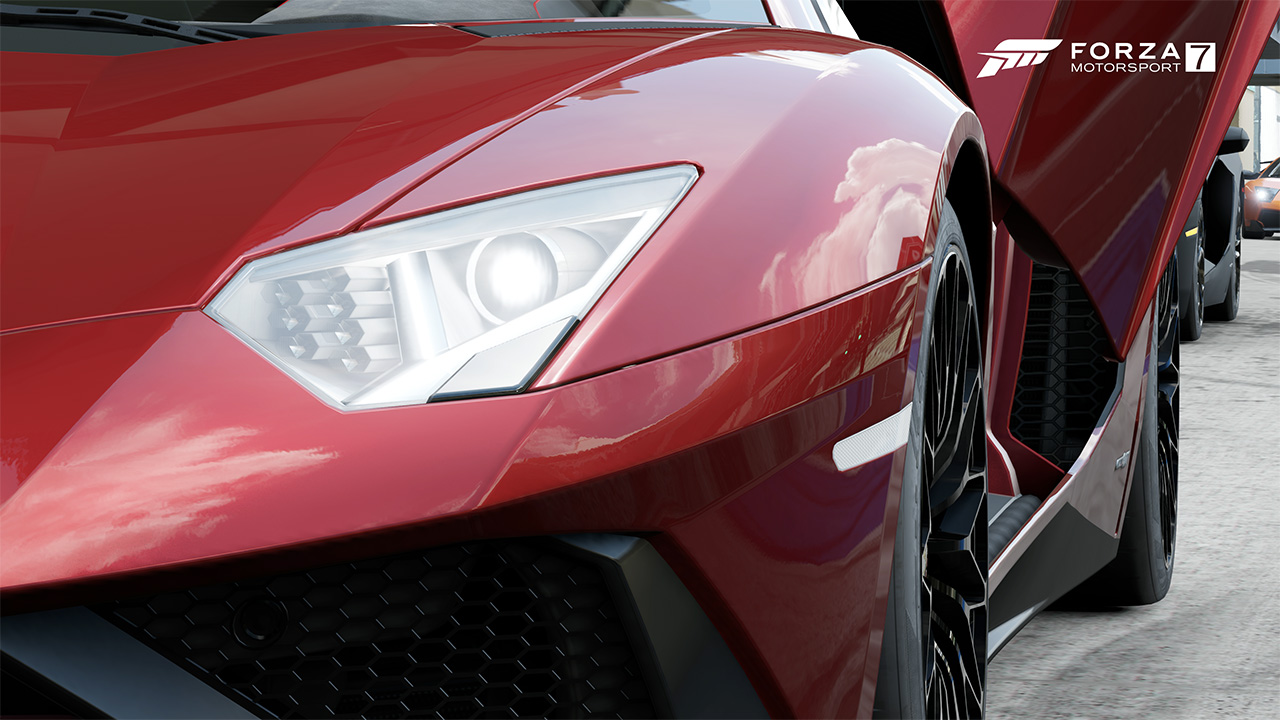 The main talking point of the Xbox One X is its ability to play games in 4K resolution with HDR (more contrast; vibrant colors). Many of our officemates were skeptical about the benefits of 4K/HDR, but their minds were quickly changed when we fired up Forza Motorsport 7 on a brand new 65-inch 4K TV.
Immediately apparent were the life-like textures and reflections of the different surfaces — cloth, metal, glass, and asphalt all looked vivid and real enough to touch, while the edges of objects were crisp and smooth.
Usually, when you get closer to a TV, you start to see many imperfections, like blurry or jagged lines and a loss of detail. But with Forza 7 running in 4K, scrutinizing the screen only revealed even more detail, like mesh vents, company logos, and readable text on the side of tires.
With HDR support, game visuals feel like they're leaping off the screen, providing an immersive experience whether you're in an arena in Madden NFL 18, in the cockpit of an exotic sports car, or in the middle of an epic battle in Call of Duty: WWII.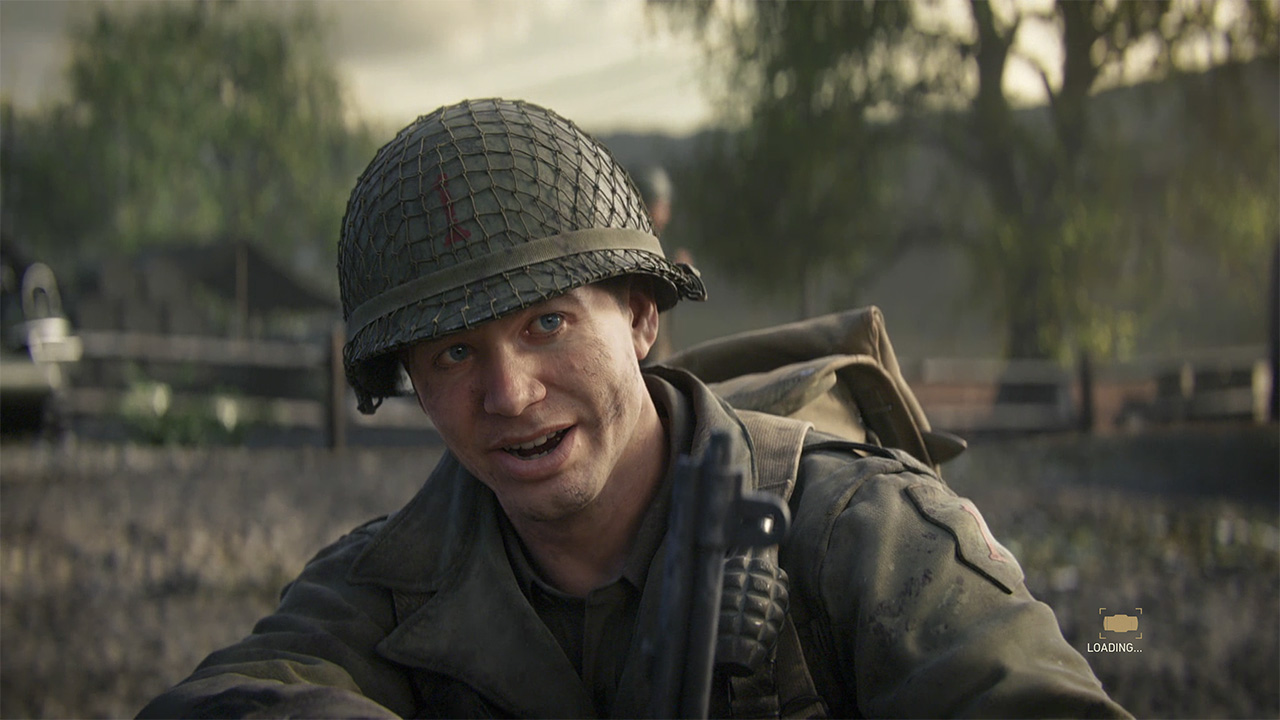 In our opinion, the biggest impact of the Xbox One X's boosted performance is the ability to use high-resolution textures that bring photo-realism to elements like skin and environmental objects — it feels like you're in control of a movie instead of a video game.
Co-workers would walk by while we were gaming and ask us to confirm that what they were seeing was indeed "graphics" and not actors.
Does the Xbox One X provide an upgrade that's as dramatic as when VHS went to DVD or when DVD went to Blu-ray? Not quite, but it's only because the current state of gaming and video is already so impressive that the future lies in adding more "life" into games by paying attention to smaller details, like shadows, textures, particle effects, etc. The One X does an amazing job of increasing the fidelity of everything on-screen, surpassing the capabilities all but the strongest, most expensive gaming PCs.
Here's a 4K screenshot that was captured on the Xbox One X and then zoomed in with Photoshop. Look at the reflection of the sky and building in the wheel's center cap! Details for-the-win!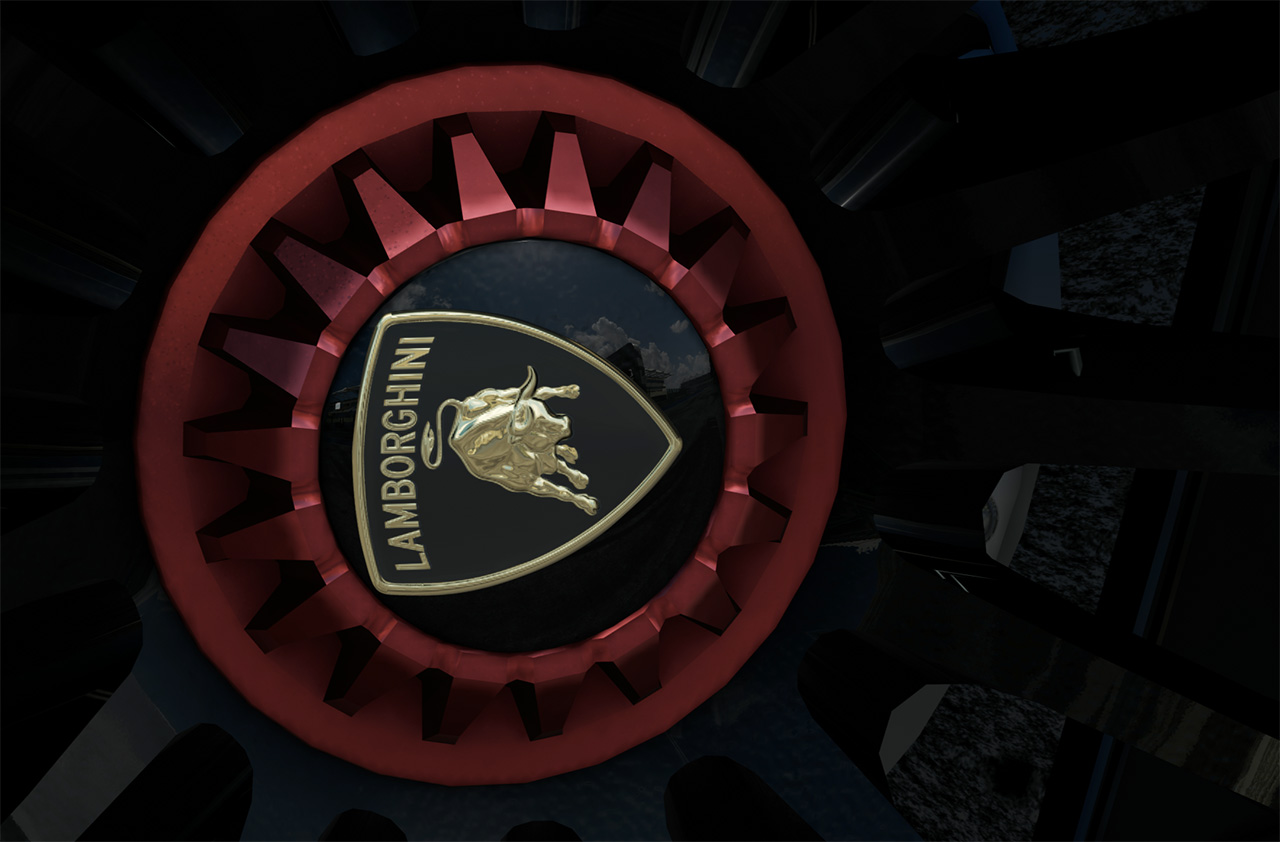 When playing Forza Motorsport 7 side-by-side on the Xbox One X and a gaming PC (via Xbox Play Anywhere), the One X provides a better overall gaming experience with seamless menus, quick load times, and superior visuals, all for a fraction of the cost of a mid-range gaming PC.
In order to reproduce the 4K, 60 FPS (frames per second) performance of the Xbox One X with a PC, it would require investing over $1,000 in graphics cards alone — this makes Microsoft's latest console the best value for ultra-high-definition gaming, priced at only $499.
Other highlights include improved startup, wake, and game loading times, in addition to very quiet operation. The device exhausts a fair amount of heat through the rear, so make sure it's in an open-ish area, and not a closed cabinet.
Xbox One X Enhanced Games

Since every Xbox One title is playable on the Xbox One X, many game developers are going through and updating a large number of previously released titles to take advantage of the One X's upgraded processing power.
These "Xbox One X Enhanced" games may feature "higher resolutions, faster framerates and/or improved textures." We're not confident these upgrades warrant another run-through of a single player campaign, but it's definitely a cool selling point for an older title that you haven't played yet.
You can find the full list of in development and available Xbox One X Enhanced games here.
Should You Buy an Xbox One X?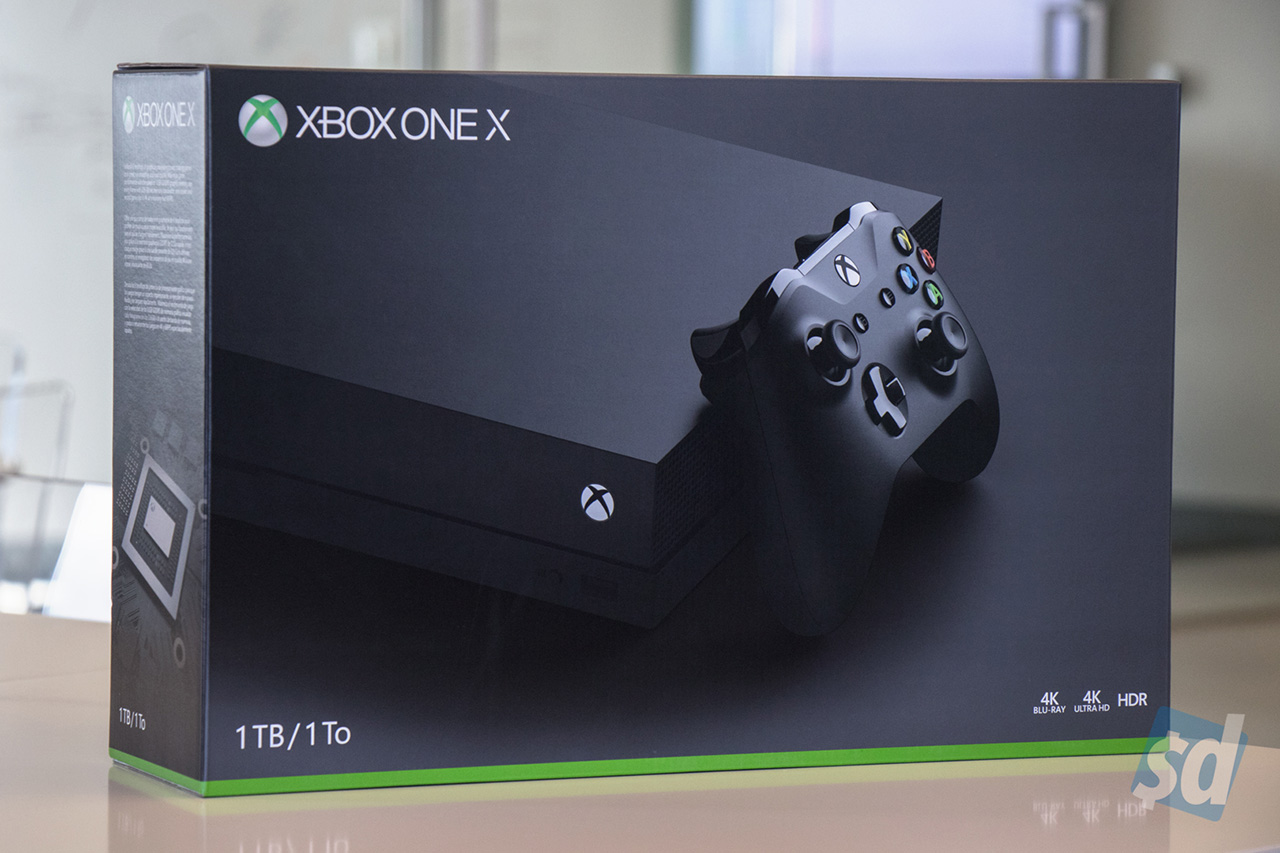 As is the case with all products that we review, the answer to whether you should buy an Xbox One X depends on what your current ecosystem looks like, and what your personal gaming goals/preferences are.
If you're a videophile and/or love to have the latest in technology, you won't find a better 4K Blu-ray player and 4K gaming machine than the Xbox One X.
But most people will consider themselves enthusiasts, probably already own an Xbox One S, and might be on the fence about getting a 4K TV. Honestly, the 4K TV is the deciding factor here; without one, you're basically paying for quicker startup and load times.
For those with a 4K TV, but are uncertain of the value of the Xbox One X's improvements over the One S, we'd recommend taking a step back and looking at how much time you actually spend gaming. Do you log on to your Xbox a couple times a week to kick the ball around in FIFA 18? Or are you in the thick of it with your Destiny 2 Fireteam every night tackling the latest raids and bosses?
If you fall into the latter group, go ahead and invest in an Xbox One X — you're going to get a lot of use out of it, and you've got the 4K TV, so why not enjoy it to the fullest?
Similar to how we prefer to clock around 20 – 30 hours for a game that costs $45, if you plan on gaming more than 250 hours over the life of the device, it's a worthwhile investment to upgrade to the "world's most powerful console."
*****
The Xbox One X is available now for $499, and includes a 14-day Xbox Live Gold trial, along with a 1 month Xbox Game Pass subscription trial. Order via the Microsoft Store for free shipping and hassle free returns, or visit your favorite electronics retailer.
Set a Deal Alert for Xbox One X
Our editors strive to ensure that the information in this article is accurate as of the date published, but please keep in mind that offers can change. We encourage you to verify all terms and conditions of any product before you apply.