Ultimate Home School Supplies Checklist
Here's everything you need for the best school year at home.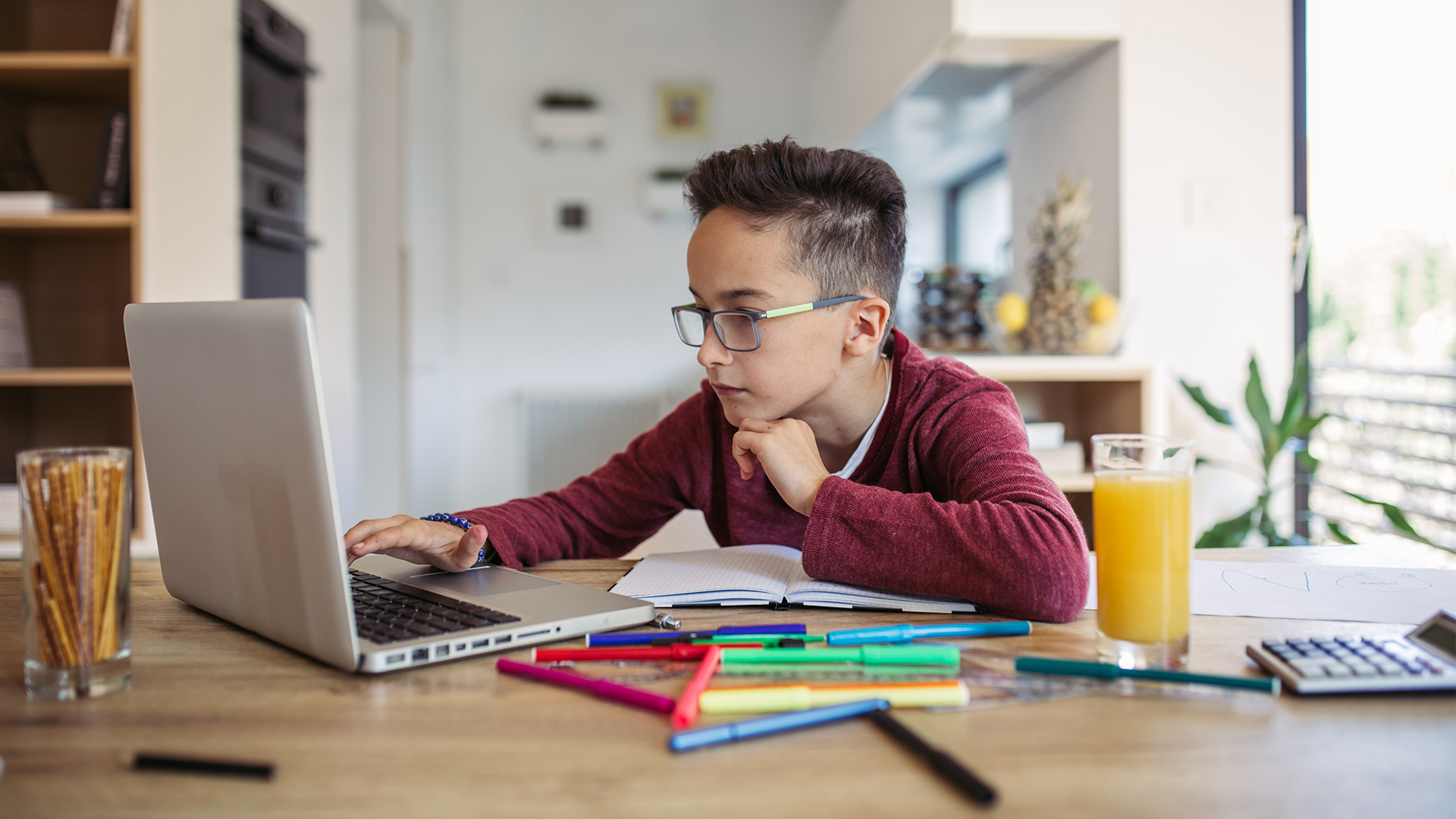 Schooling at home this year? You got this!
When it comes to creating a successful home schooling schedule, it is essential to focus on the needs and strengths of your child and family. If possible, save more mental-tasking subjects and tasks, such as math and essay writing, for their most productive hour. Alternatively, save low-stress subjects and tasks for the end of your child's school day when energy is draining.
Buying the right home schooling supplies can also put your child in the right mindset to work and keep your home schooling schedule on track. We've put together this stress-free checklist so you can get ready for this school year in less time and for less money.
Writing and Art Essentials
Slick Tip: When colored pencils, crayons and markers are on sale, buy five packs of each and store them until your art supplies need a mid-year refresh. For younger children, store brand art supplies work fine, so don't be afraid to save a few cents. However, once your child hits second or third grade, Crayola is the way to go since the color quality is better. I found that my kids get frustrated with the cheaper marker and crayon brands because they don't color as vibrantly and break/dry out easily.

Math Essentials
Slick Tip: Many teachers and parents use Target's Bullseye's Playground $1 pack of erasers for fun and cheap math manipulatives. You can shop Bullseye's Playground online if you don't want to shop in-store.
Study Essentials
Slick Tip: Use a free app like Evernote to store your child's notes. Use the app to store your child's handwritten notes and study guides from the teacher or audio recordings of important memos. This can help reduce paper clutter and make it easier to search and find past study notes.

Recess and Downtime Essentials
Slick Tip: Turn affordable games, like this Jumbo Twister game, into a moving learning activity. Use a dry-erase marker to write sight words, math problems, vocabulary definitions or foreign language words on the dots for a fun way to review and burn energy.
Organizers and Planners
Slick Tip: The cheapest way to keep your child on track with their home schooling schedule is just a spiral notebook. Each day, start a new page with the day's date, tasks requiring completion, online meeting times, deadlines and notes of encouragement. This simple item, which you can pick up for change—$0.25 – $0.50 each on sale at Office Depot—is one of the best cheap organizing hacks to keep your child on top of their school work to-do list.

Tech
Slick Tip: Find extra charging cables for your devices on eBay. I like to keep charging cables in each room to make it easier to move around the house with an iPad or laptop.
No doubt about it, this school year is going to look different, and you might have to invest in a few more home schooling supplies than you anticipated. Setting a Deal Alert on school supplies and tech can help you save even more on this year's must-haves.
Up Next:
---
Any product or service prices/offers that appear in this article are accurate at time of publish, and are subject to change without notice. Please verify the actual selling price and offer details on the merchant's site before making a purchase.