Honor View10 Smartphone Review: Flagship Performance at Half the Cost
This phone's $499 price tag, dual lens camera, AI assistance, and long battery life place it ahead of the competition.

When shopping for a smartphone these days, everyone seems to only consider the most feature-filled, most-expensive flagship devices.
But there's another often-ignored category of mid-range phones that are more than capable of getting the job done, like the Honor View10, which is a spin-off from top mobile manufacturer Huawei.
For this hands-on review, I lived with the Honor View10 and experienced its major features in an attempt to find out if there's really a need to always have the best of the best when it comes to smartphones.
Special thanks to Honor for providing a View10 for this review!
Honor View10
Pros
Premium design and materials
Dual lens camera
Fast operating system
Quick battery charging
Cons
Uninspired user interface
Buy Now from Amazon
Honor View10 Smartphone Specifications and Full Features
Size: 157mm (H) x 74.98mm (W) x 6.97mm (D)
Color: Navy Blue (also available in Midnight Black)
Screen: 6-inch FHD+ (1080 x 2160 pixels) IPS display with 403 PPI
CPU: Kirin 970 octa-core + i7 microprocessor
EMUI 8.0 user interface with Android 8.0 operating system
Memory: 6 GB RAM and 128 GB storage
Connectivity: 4G LTE, Bluetooth 4.2, WiFi (2.4 GHz and 5 GHz), NFC, multi-screen display support
Camera: 13MP front facing, f/2.0; 20MP monochrome + 16MP RGB rear facing, f/1.8
Battery: 3750 mAh
Honor View10 Camera Performance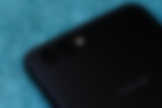 Looking at hardware specs alone, the dual camera system on the Honor View10 is actually slightly better than what's found on Huawei's Mate 10 Pro, which takes incredible pictures.
Both phones have an impressive 20 megapixel (MP) monochrome (black & white) sensor, but the Honor View10 steps up the quality with a 13 MP front facing camera and a 16 MP color rear facing camera. The Honor View10's 1.8 f-stop isn't quite as wide as the Mate 10 Pro's f/1.6, but it still produces great depth of field, especially when the camera's artificial intelligence automatically adjusts settings in real-time for detected objects and scenes like food, animals, outdoors, etc.
Since everyone seems to think an iPhone is the industry standard for best picture quality, here's a side-by-side photo comparison of the Honor View10 versus an Apple iPhone X. All photos have been resized, but remain unedited.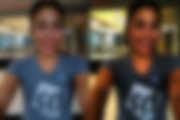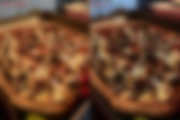 While the Honor View10 lacks the exclusive Leica color/image processing found on the much more expensive Mate 10 Pro, it still produces really impressive pictures. Color accuracy is very good, and low-light performance is some of the best that I've seen from a smartphone.

If you're familiar with Huawei devices, you'll find the same powerful suite of camera modes on the View10, which include 3D panorama, HDR, Night shot, Light painting, time-lapse, and more. I was particularly impressed with this phones ability to capture images in RAW format — this allows advanced users to edit photos without losing quality or introducing artifacts.
See more photo examples in the gallery below:
sdr
Elegant Design and Luxurious Materials
Had I not already been aware of the $499 price tag of the View10 along with Honor's market identity as an affordable brand, I'd easily believe this was an expensive flagship phone, solely based on its sleek design and use of premium materials.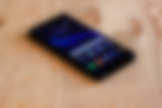 A matte-finished metal casing and glass surface deliver a slim form-factor while providing an immersive viewing experience with its bezel-less design. Low-profile screen-wake and volume buttons are found on the right edge, while a fingerprint sensor is located at the bottom of the screen and doubles as an optional navigation button — tap once to go back, hold to go Home, and swipe horizontally to bring up a list of recently used apps. When using the fingerprint sensor for navigation, the on-screen navigation buttons are removed to provide an even larger viewing space.
Traditional headphones users will be happy that a 3.5 mm jack has been included, and when you want to show a video to a friend, the single speaker produces a good amount of volume as well as front-facing spatial sound.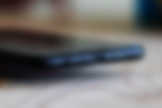 In general, the Honor View10 looks and feels much better than other similar devices in its category thanks to thoughtful design elements, robust construction, and ample attention to detail.
Fast Performance and Long Battery Life
So your computer has a quad-core processor? That's cute. The Honor View10 is packed with an octa-core CPU accompanied by a 12-core GPU which work together to produce fast performance, enhanced artificial intelligence, and optimized mobile gaming.
With hardware specifications that sound like they belong in a laptop, the Honor View10 feels snappy to use. Launching apps and multi-tasking happens without hesitation, and things only get faster as the AI learns your usage habits, keeping your most-used programs at the ready while preventing others from hogging resources.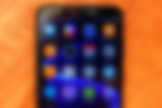 The pre-installed Gaming Suite provides a similar benefit by allowing users to set one of three modes to prioritize battery life or graphics performance.
Huawei's signature "knuckle mode" has also been included on the Honor View10 — use your knuckle to draw a line across a supported app to enter split-screen mode, or lasso an area of the screen for a quick screenshot and highlight.
Just like the Mate 10 Pro, battery life for the Honor View10 is incredibly long, and easily lasts two days thanks to some aggressive AI management of background apps. And when it comes time to recharge, the included wall adapter and USB-C cable provide super-charging capabilities for the sizable 3750 mAh battery.
Here's what an example charging cycle looks like for the Honor View10, starting with 2% battery life and using the official plug-in charger (wireless charging is not supported):
After 15 min: 25%
After 30 min: 48%
At this point, it's pretty clear that the View10 can receive a full charge in about an hour. With most people preferring to top-off throughout the day, being able to quickly replenish around a quarter of the battery's operating time in just 15 minutes is a huge benefit. And don't forget that the View10 can probably operate for half a day on just one quarter battery.
Other notable features include NFC, image resolution enhancement for social media, facial recognition screen unlocking, and an Ultra Power Saving Mode.
Should You Buy the Honor View10?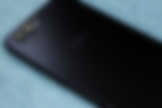 If you want a flagship-esque phone without the flagship price tag, the Honor View10 is definitely for you! In fact, it really should be in the running for anyone who's in the market for a smartphone.
I'm still not sure where Honor nerfed this device, if at all, in order to offer it with a retail price of $499. No other phone in this class comes close to the View10 in terms of design, materials, and overall performance.
Don't forget to set a Deal Alert for the View10 because Honor has been known to offer sizable discounts shortly after a new product launches as part of its efforts to gain more brand awareness in the United States. Slickdeals fun-fact: the Honor 5X was the 4th top-voted deal during Amazon Prime Day 2016.
Ready to experience the next best phone you've never heard of? The Honor View10 (unlocked) is available right now from Amazon for $499, or you can purchase directly from Honor and save $50 with a Mother's Day promotion.
---
Any product or service prices/offers that appear in this article are accurate at time of publish, and are subject to change without notice. Please verify the actual selling price and offer details on the merchant's site before making a purchase.