How to Save at Disneyland
While Disney parks are expensive no matter what, there are still ways to save on everything from tickets to food and lodging.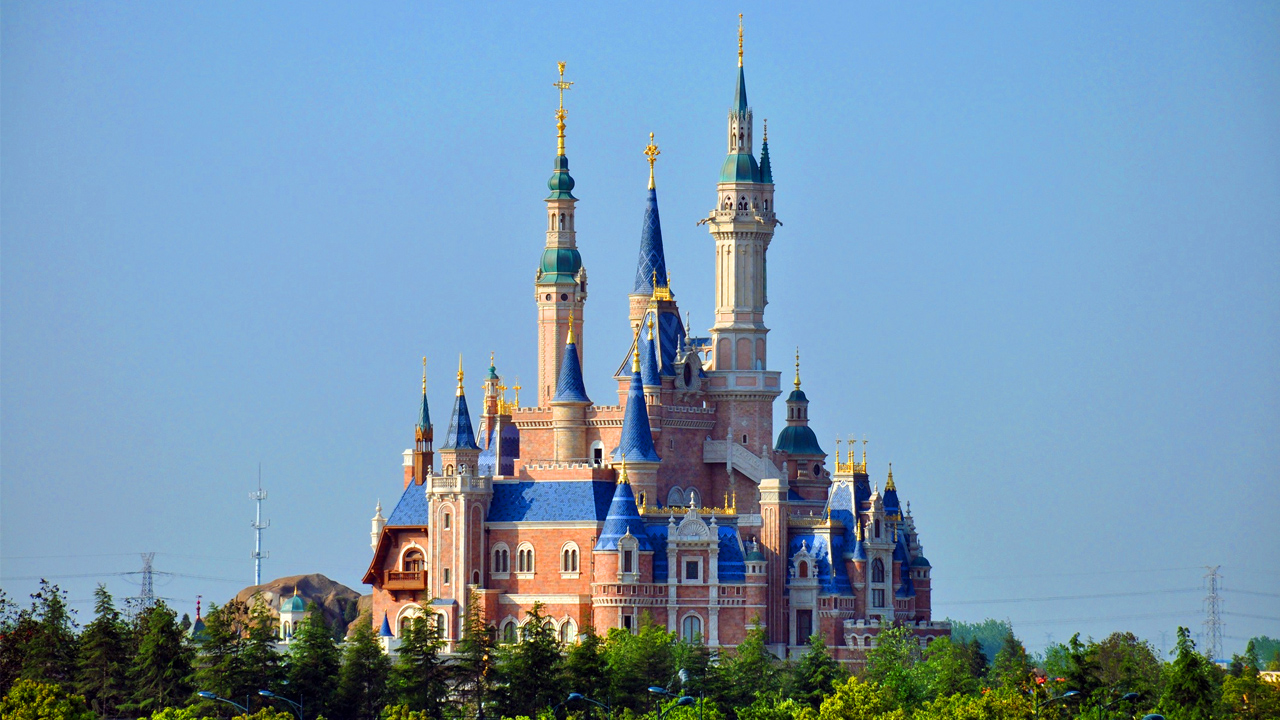 I can show you a world… shining, shimmering, inexpensive. Well, at least less expensive.
When it comes to amusement parks, Disneyland offers an immersive, interactive experience quite unlike anywhere else. It manages to tap into a childhood joy that allows visitors of all ages to have an incredible vacation.
Unfortunately, saving money at Disneyland is not always easy. According to a friend of mine, who is a season pass holder, "The only way to do it (save money) is to not go, or be a season pass holder." Another close acquaintance told me that she received a free ticket to the park, and still ended up spending almost $200 in a day.
In short: Disney costs money.
Planning your trip in advance, however, can help to seriously reduce your spending. There are lots of hacks, tricks and tactics you can use to prepare before your visit to the Magic Kingdom that can make a huge difference to your wallet.
We're taking a look at how to save at Disneyland on everything from tickets and food to travel and lodging.
Preparation and Research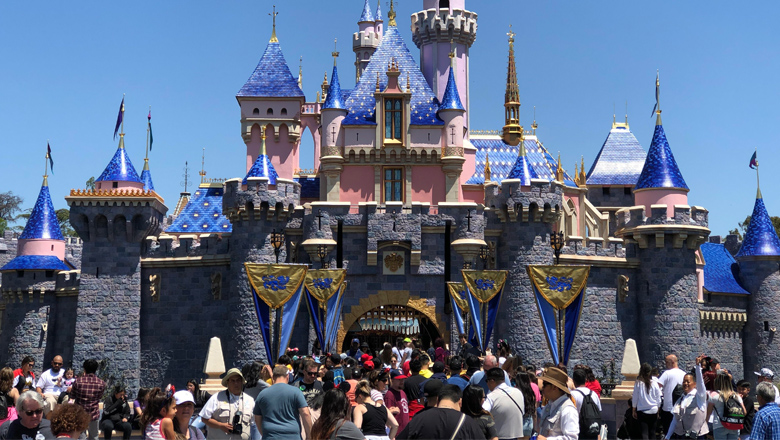 First, establish the parameters of your trip. Are you going with a group or flying solo? Do you want to see both Disneyland and Disney California Adventure Park, or just one of the two? Are you planning to stay for multiple days? Do you want to stay at or near the park? These are all things you need to address early on, not only to prepare, but also to save money.
As you go to purchase tickets, understand that certain options may only get you admission to one park. Make sure you know where your ticket allows you to go before you purchase.
Furthermore, be aware of blackout dates for specific ticket types — if Disneyland is just one stop on your travels, you don't want to buy a specific type of ticket on a blackout date.
Also, if you're planning on visiting Disneyland regularly, the Disney Rewards card is something to consider. With it, you'll get $200 in credits if you spend $500 in the first three months — which is not that hard at Disney.
The card also provides perks at Disney stores. You can stock up on your merch at the mall — which is much cheaper than stores at the park — save a little, and score yourself an extra $200 for the Pirates of the Caribbean restaurant.
When to Buy Disneyland Tickets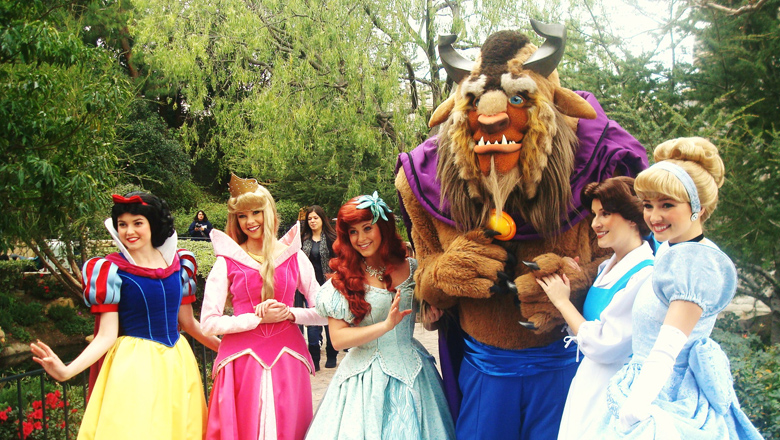 Timing matters when it comes to visiting Disneyland. During the busy seasons — summer and the November/December holidays — ticket prices increase. For example, a ticket with admission to both parks in June 2019 is listed at $199.00, while the same ticket on a Tuesday in October is only $179.00.
If you're able, consider going in the offseason. Undercover Tourist's crowd calendar can give you predictions on when crowds, and thereby ticket prices, will be at their highest levels.
If you're looking to visit Disney parks regularly in the near future, consider getting a season pass, or a Disney Passport.
It's usually worth the cost if you go more than two non-consecutive times to the park. It also secures 10% to 20% discounts on dining and merchandise. If your trip is a one-time deal, the standard admission tickets are usually a better choice.
There are a few options when it comes to Disney season passes. A Standard Flex Pass starts at around $600, which is about the cost of three one-day admission tickets. Know that Standard passes give you almost unlimited access to the parks. However, Disney requires Flex Pass users to make reservations on certain days to guarantee admission.
Be aware of blackout dates before heading to the park. Higher-tier passes, such as the Signature, Signature Plus and Deluxe packages, guarantee more flexibility and perks. Of course, these passes also cost more than the Standard pass.
For those planning on visiting Disneyland several times a year with a group, consider buying just one Signature or Signature Plus pass. The pass holder's higher savings at restaurants and shops, as well as their better parking spot, can be utilized by everyone.
If you live in Southern California, Disney's SoCal ticket deal is a great offer that allows nearby residents to spend as little as $60 for admission to one park.
Additionally, if you're a local to the area and happen to befriend some generous Disneyland employees, you'll likely get both some insight into the operations of the park, as well as some potential savings. My season pass-holding friend noted, "I've gotten a ton of Park Hopper tickets that way for only $100 (the average cost is $191 for an adult) because each employee is given a handful a year for family and friends."
Mousesaver, which focuses on Disney deals, notes that Disneyland rarely offers anything in the way of discounted tickets. However, certain groups may qualify for discounts, which typically amount to about 15% off. These groups include:
Teachers
College students
Veterans
SoCal residents
AAA members
People who work at certain companies, such as Chase, Kellogs and ADT
Travel and Disneyland Lodging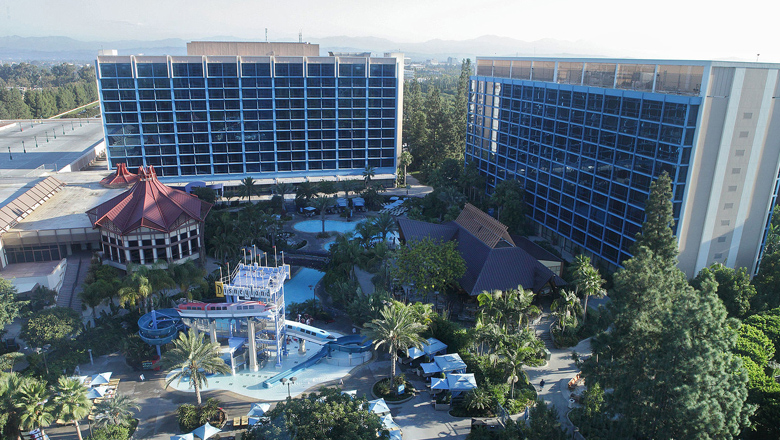 For those who need to fly to California for their Disneyland trip, avoid bundle deals. It's almost always cheaper to book airfare separately on sites like Skyscanner or Google Flights. You can even opt to set an alert to let you know when prices drop to snag a better deal.
When booking your lodgings at or through Disney, the parks offer two separate options. You can opt for either a Vacation Package or Room Only. A full package handles most facets of your trips, including meals and your tickets, while Room Only just covers lodging.
Mousesavers breaks it down more thoroughly, but the main takeaway is that Room Only typically offers more chances to save. Should you stay in one of the park's main hotels, try to go with someone who owns an annual pass, as they can sometimes get discounts on rooms.
If you really want to save, though, find lodging outside the park itself. Tripadvisor reports stays as low as $100-a-night in the Anaheim area. Booking through services like Undercover Tourist can net you additional savings as well.
Food, Dining and Freebies at Disneyland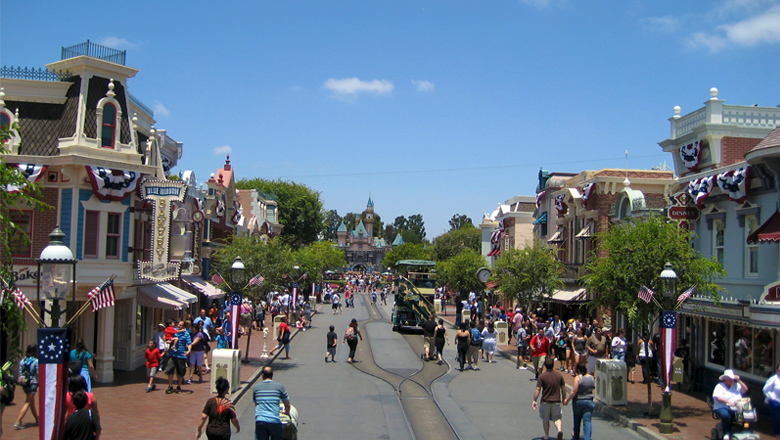 Before you even set off on your trip, take a little time to learn about Disneyland's banned items. Imagine thinking you're saving money by bringing in a cooler only to find out it's not allowed.
In fact, only small, soft-sided coolers (ones that can fit a six-pack) are allowed in the park. This means you likely can't fit enough food and drinks to last you the whole day. You can always buy a locker to store lunches and snacks, but be warned that they're likely not going to hold enough meals for a family of four over the course of the day.
Definitely bring along a reusable water bottle to avoid spending astronomical prices on one in the park. Additionally, stocking that small cooler full of protein bars, fruit and anything else you wish (so long as it isn't alcoholic) may help get you through the day without spending too much on impromptu food purchases.
When you dine in the park, go to counter-service spots where you can grab your food to go. Not only is that typically less expensive than sit-down dining, but it's also faster so you can spend more time in the park.
If anything, find your food and then scope out a nice spot to people watch or with a good view of the park. Finally, keep in mind that during times of higher attendance (holidays, summer, etc.) when ticket prices hike, things like Character meals will also spike.
To really get your money's worth, take the time to scope out the free opportunities available at the park. For those in need of a quick bite, free slices of bread and pieces of chocolate can be found at Boudin Bakery and Ghirardelli Square respectively.
Additionally, instead of buying souvenirs, consider searching out celebration buttons and stickers to collect; make them extra special by asking a Disney figure like Goofy or Princess Jasmine to autograph them.
Bottom Line
Overall, you save the most at Disneyland when you arrange each aspect, from admission to lodging to meals, separately — and if possible, outside of Disney's jurisdiction. The bundle packages do take out much of the hassle, but if you're looking to avoid the hassle of high costs, you need to put in a little bit of work.
---
Looking for more ways to save? Visit our Disneyland Coupon page or set up a Deal Alert to be notified as soon as a new offer is posted.
Images courtesy of Wikimedia Commons. 
Our editors strive to ensure that the information in this article is accurate as of the date published, but please keep in mind that offers can change. We encourage you to verify all terms and conditions of any product before you apply.