Auto Insurance Companies Are Offering Coronavirus Relief With Discounts and Credits. Is Yours on the List?
You may get money back on your April and May premiums. Here's how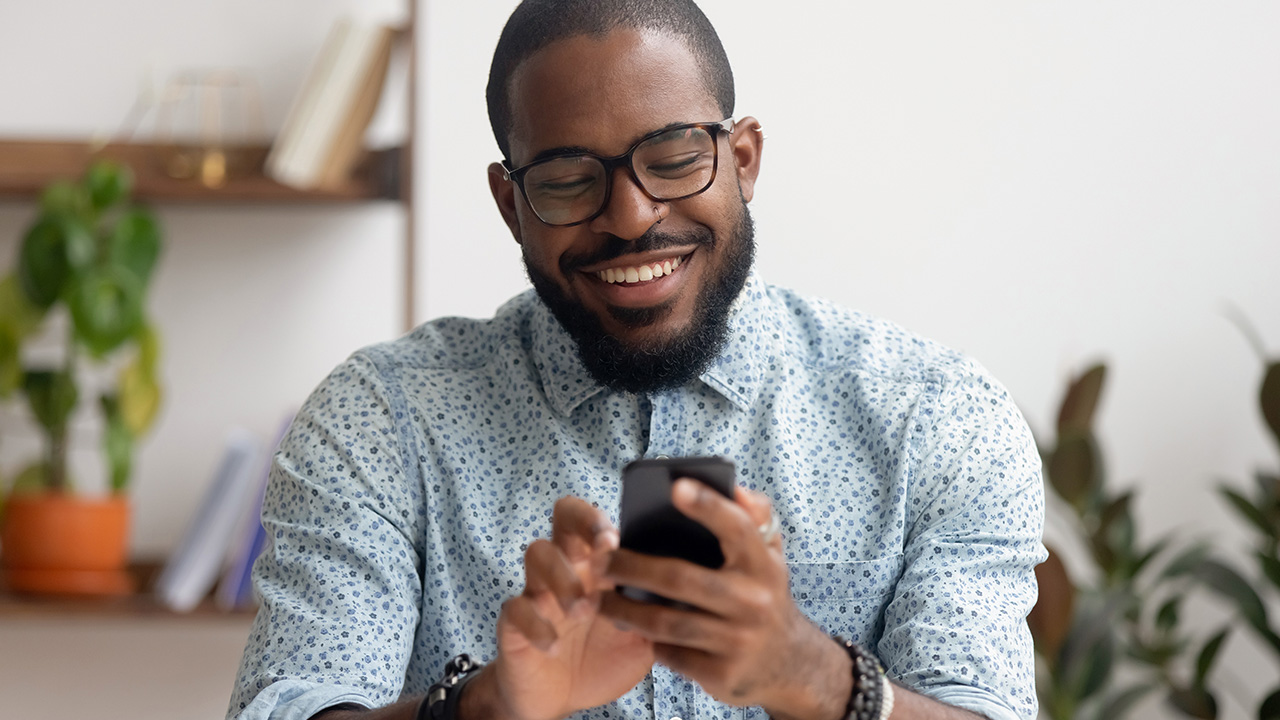 If you are one of the hundreds of millions of people staying home due to the coronavirus, then you're probably not driving as much as usual. No commuting or taking kids to school, fewer trips to the store and a virtual end to social interaction could have your car getting dusty in your garage or driveway.
ALERT: How to Spot and Report Coronavirus Scams
If you're not driving your car, or have dramatically cut back, you may be able to save on car insurance by reducing, changing, or even temporarily canceling coverage. Here are four ways to cut back on auto insurance costs while you're sheltering in place to avoid COVID-19.
1. Apply for a Discount or Refund
Some insurers are offering discounts or refunds, including nationwide companies like GEICO and Allstate. If your auto insurance provider isn't on the list, it's worth contacting their customer-support team to request a refund. Similarly, many insurers are offering assistance to people whose incomes have been affected by the coronavirus stay-ay-home orders.
Most money back comes in the form of statement credits applied to April and May premiums, but each insurer is handling their customer care program differently. So please click through the link to your issuers' hardship offer.
| | |
| --- | --- |
| Allstate | Up to 15% debit or credit payback on April and May premiums (offer varies by state of registration) |
| American Family | $50 per vehicle insured |
| Amica | 20% credit on April and May premiums |
| Auto Insurance Co. | 15% refund on April and May premiums |
| Encompass | Up to 15% credit on April and May premiums (offer subject to exceptions) |
| Esurance | 15% payback during April and May |
| Farmers and 21st Century Insurance | 25% reduction in April premium |
| GEICO | 15% credit on renewal between Apr. 8 and Oct. 7 and pausing cancellations for non-payment through April |
| Hanover Insurance Group | 15% refund on April and May premiums |
| The Hartford | 15% credit for April and May premiums |
| Kemper | 15% credit applied to April and May premiums |
| Liberty Mutual | 15% refund on April and May premiums |
| MAPFRE Insurance | 15% refund on April and May premiums |
| Mercury Insurance | 15% on April and May premiums |
| Next Insurance | 25% reduction to its policyholders' April general liability and commercial auto premiums |
| Nationwide | $50 refund per policy |
| Progressive | 20% credit on April and May premiums |
| Safeco | 15% refund on two months of premiums |
| State Farm | Up to a 25% credit on premiums from Mar. 20 through May 31 (offer varies by state of registration) |
| Travelers | 15% credit on April and May premiums |
| USAA | 20% credit on two months of premiums |
| West Bend | $50 refund to home and highway policyholders |
Special Compensation for California Residents
Good news for California residents. The state's Insurance Commissioner, Ricardo Lara, issued an order for all insurers to refund a portion of March and April auto insurance premiums to California businesses and consumers. The order could extend through May if statewide stay-at-home restrictions continue.
"With Californians driving fewer miles and many businesses closed due to the COVID-19 emergency, consumers need relief from premiums that no longer reflect their present-day risk of accident or loss," Lara's order stated. "Today's mandatory action will put money back in people's pockets when they need it most."
If you reside in California, be sure to contact your insurer directly for more details.
2. Shop Around for Auto Insurance
If you've been with the same auto insurance company for more than two or three years, it's a good idea to shop around to make sure you're getting the best coverage for the best price. Insurance companies tend to raise prices every year on existing policyholders. Jumping ship to a new insurance company sometimes leads to big savings.
>>COMPARE: Get an Auto Insurance Quote Today
In addition to finding a lower rate for the same level of coverage, you may find that your life has changed enough to qualify for discounts or other savings even if you stay at the same insurer. But unless you shop around, you don't know if you're getting a good deal.
Since you're stuck at home anyway, turn off Netflix for a few minutes and point your browser to an auto insurance search tool. You can usually get quotes from multiple insurers with one online form in just a few minutes. There's no obligation to make a switch. But if you find a better deal, you'll probably want to move to a new insurer.
3. Switch to a Per-Mile Auto Insurance Plan
When I quit my day job to work from home online full-time, I had insurance from one of the big, traditional insurance companies you probably know from clever TV ads. I moved to a new state at the same time I quit my commute, so it was a good opportunity to shop around for auto insurance anyway.
I found that I could save about 50% every month by changing from a traditional insurance plan to a pay-per-mile policy. I've been with Metromile since mid-2016 and have had an overall positive experience. I have yet to file a claim, so I can't speak to the claims process. But signing up and managing my insurance is easy. And saves me a small fortune every year.
Both my 2008 Toyota Corolla and my wife's minivan have a Metromile tracker plugged into our cars' ODB-II ports, the same computer plug repair shops use to check your engine and other problems. The tracker and companion app are easy to use and install.
4. Temporarily Cancel Insurance on an Unused Car
If you're a two-car household and don't need to use both cars for a while, you can temporarily cancel or suspend insurance on one car. That could cut your car insurance in half or more in some situations.
You can generally start and stop insurance at any time without penalties. If you've pre-paid for insurance on one vehicle, you should get a prorated refund for what you've already paid. When you're ready to start up again, call the insurance company and turn your insurance back on.
The U.S. Treasury Department shares that the average person spends between $808 and $2,738 per year depending on your state. If you live in a high-cost state and can cut your insurance expense for two months, you could save around $450. In a time when millions of people are losing jobs and struggling to pay the bills, who wouldn't want an extra $450 in the bank?
Never Drive Without Adequate Coverage
If you do cancel coverage on your car, make sure you don't drive that car while uninsured. In addition to breaking the law, driving without insurance is incredibly risky. If you have an accident without insurance, you'll have to pay for the entire cost out-of-pocket.
If you're at fault and damage someone else's property, you have to pay for it. You definitely don't want to have to buy a new car for someone else because you drove without insurance. If someone is injured in an accident that's your fault, you're on the hook for their medical bills. Your personal liability when driving without auto insurance is extremely high. It's just not worth rolling the dice.
If you followed our advice above and shopped around for insurance, you likely ran into options for various levels of coverage. Make sure you have plenty of coverage for your needs. It's worth paying a few dollars extra each month to potentially save thousands in the future.
Don't Pay for a Car You're Not Using
Owning a car isn't cheap. Between gas, maintenance, payments, and insurance, you could easily spend upwards of $10,000 per year. The Bureau of Transportation Statistics estimates car owners in the U.S. pay $9,282 for every 15,000 miles they drive. If you're not driving at all, you shouldn't be spending nearly that much.
You probably won't be able to stop your car payments, but everything else can go to zero if you are not using your car for an extended period of time. Don't pay extra for your car if you're not using it.
>>NEXT: Money Troubles? How (and Why) Refinancing Can Save You Money
We want to make sure you get the best deal! Our editors strive to ensure that the information in this article is accurate as of the date published, but please keep in mind that offers can change. We encourage you to verify all terms and conditions of any financial product before you apply. Also, please remember this content wasn't provided, reviewed or endorsed by any company mentioned in this article.
---
Any product or service prices/offers that appear in this article are accurate at time of publish, and are subject to change without notice. Please verify the actual selling price and offer details on the merchant's site before making a purchase.