College Students: Here Are 6 Ways to Stop Overspending on Textbooks
With the right strategy, some students can even turn a profit on their old books!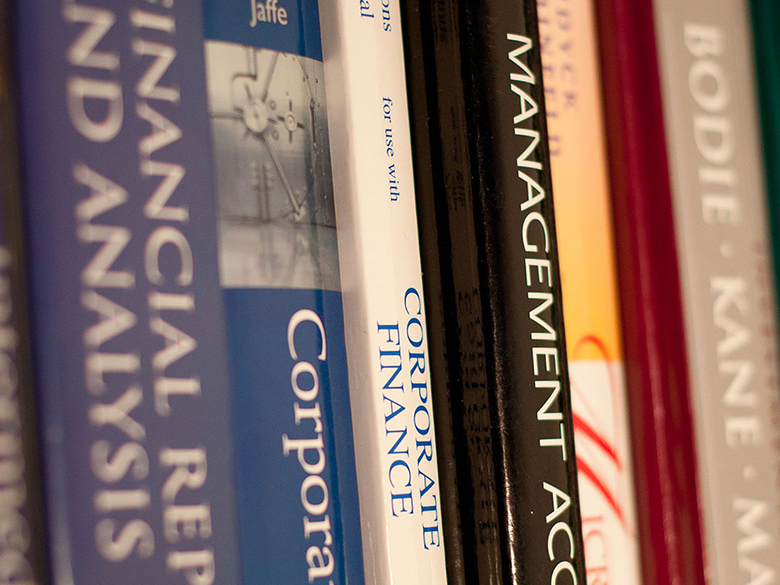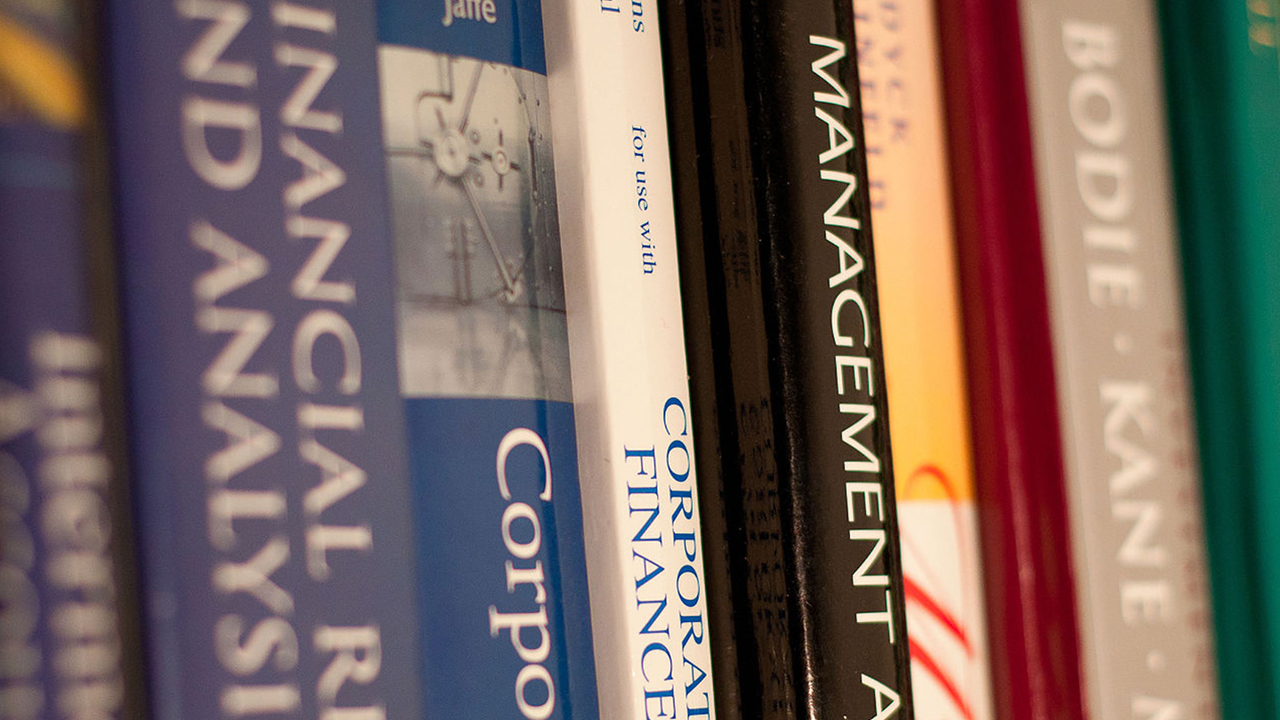 As tuition rates continue to skyrocket, finding ways to save as a college student is essential. And knowing how to find cheap (and sometimes free) textbooks is a big part of that.
The price of textbooks has increased more than 800% since the 1970s, costing the average student nearly $1,200 over the course of a year.
To help you save on books this semester, we asked some savvy Slickdealers on Twitter how they found textbook discounts in college, and received some excellent advice as a result.
Slickdealers: How were you able to afford textbooks in college without going broke? Tweet us your hacks & we'll feature the best tips in an upcoming article! 📚

— slickdeals (@slickdeals) August 22, 2018
Whether you're starting a new course or planning ahead for next semester, use these six strategies to find great textbook deals that will save you money — and maybe even turn a profit!
1. Contact Your Professor and Ask About the Textbook
Before your class starts, send an introductory email to your instructor and ask about using an older (and therefore cheaper) version of the assigned textbook.
See, teachers don't actually make any money from textbook sales. And (most) professors aren't Dickensian villains intent on pushing you into poverty. An economics professor who responded to us on Twitter put it very elegantly:
And as an economist, I don't see oligopoly as the main issue, but rather that the individual making the choice (professor) is not the one paying the cost (student)

— Jeremy Horpedahl 🍍 (@jmhorp) August 23, 2018
E-textbooks have helped too. And there are plenty of free or nearly free books, but the expensive books are just so darn convenient for professors. So once again, since they don't pay the cost (or even know it), picking the book with test banks, slides, etc. makes sense to them

— Jeremy Horpedahl 🍍 (@jmhorp) August 23, 2018
Your professor may put an expensive book on the syllabus simply because it's the easiest for them to use. But often, new versions simply re-format or re-order the content from older editions.
After all, it's not like the Battle of Gettysburg suddenly changed in the past five years. Professors may be completely open to letting you use an older version of the text — but only if you ask.
If you're taking a course in STEM, however, there may be new developments or problem sets present in the most recent versions of the book.
That's why it's always a good idea to email your professor before you buy anything.
During your introduction, you should also ask how frequently they use the text. You might find out they barely use the textbook at all, and you can avoid buying it entirely.
2. Find Cheap Textbooks Online
Once you've established which version of the text you need (if any), you have a lot of options. Now, if you're buying your textbooks at the campus bookstore, odds are you're overpaying.
Those businesses can overcharge because they provide convenience to underprepared undergrads.
But there are a TON of resources and retailers that can provide you with reasonably priced books. Here are a few to get you started:
Some of the above services also provide textbook rentals. Renting a book can be a great, cheap option for some students, but precludes the possibility of selling your books back for a profit.
Timing is crucial when it comes to buying textbooks. Prices tend to go up the closer you are to the start of classes.
If you have the time, try to buy your books well before the new semester (try for six to eight weeks in advance to be on the safe side). Anecdotally, we've seen prices on books increase as much as $70 as the supply dwindles.
If you don't have the time to trawl through a bunch of different sites, a couple of Slickdealers have recommended using textbook comparison services:
https://t.co/Vhl8Hns8cB saved me so. much. money!

— Karen Hoag (@karenhoag) August 22, 2018
Compare prices of books (new, used, rentals) at https://t.co/t4fTknS4Lo.

— marie may (@mrsmmay) August 23, 2018
There are a few other solid comparison sites as well, like StudentRate and BigWords.
3. Buy International or Used Textbooks
If you followed our advice and got permission to use an older edition, used books are your best friend. They're often much cheaper than mint copies. And as long as they're not actively on fire, they'll give you the same information.
The same goes for international editions. As these Slickdealers put it:
Order the international version for ~15% original cost

— Michael Vinci (@michaeldvinci) August 23, 2018
International versions FTW – nearly always identical content, and so cheap you don't even need to sell back!

— David Andrew (@DavidOhlin) August 23, 2018
Be aware that international editions tend to be paperbacks with black-and-white images. If that's not a deal breaker, though, you can save a staggering amount of money.
4. Buy Books Directly From Other Students
While this method unquestionably requires more effort than just buying something from a retailer, individual sellers may be willing to cut you a deal.
Try to track down students enrolled in classes you know you'll need to take later, and offer to buy their books at the end of the semester.
You may even find people willing to trade you textbooks for titles that you already have. Connect with students by checking social media for groups in your university devoted to textbook exchanges or general marketplaces.
And never be afraid to utilize good old-fashioned bulletin boards and student associations within your major. It's a great way to network with people taking the same courses as you.
5. Sell Your Textbooks Back for a Profit
As with buying textbooks, selling them is all about timing. If you try to move your books at the end of the semester (when everyone else is doing the same), you may only recoup a fraction of their value. Instead, wait until just before the next semester, when supply is low and demand is high.
Also, selling books to brick-and-mortar stores is likely to net you more cash, since you'll have fewer competitors than online. Some particularly entrepreneurial Slickdealers kindly shared with us their tactics for getting the maximum profit:
Buy them locally on Craigslist (small market and unmotivated sellers). Sell them on amazon at the end of semester for profit. Did this all the time 10 yrs ago

— Shane (@shane000mac) August 22, 2018
we found books that were cheap online while fetching a high price from the bookstore, wash rinse and repeat baby

— jake lorenzo-lowrance (@bigdawgjake) August 23, 2018
I dumpster dived for textbooks that the rich kids were throwing away and took them to the buyback booth for 💰💰

— Alex 🔜🇯🇵🗾🏯🔙 (@alexfkraus) August 23, 2018
6. Try These Options for "Free" Textbooks
If you want to put in some extra effort, it can be possible to avoid buying textbooks altogether. There are a few different strategies, and each has its own advantages and drawbacks.
Check Out Textbooks at the Library
Go to your on campus library. Several required text are available for checkout.

— Anthony Washington (@ANTatx) August 22, 2018
While this method costs nothing and is available right on campus, it's possible the book might not be there when you need it, especially if there are other students in your course with the same idea.
Photocopy Textbooks
Went to the library, checked out the book, photocopied only the necessary chapters and put it all in a 3-ring binder. Took some time, but way better than buying $140 engineering textbooks

— Zachary Billings (@zbillin21) August 23, 2018
By copying the free texts at the library, you can be sure you'll always have access to the materials. However, this can take a lot of time and effort, and some schools will charge you for making photocopies.
Download Free PDFs
We're not talking about torrenting here. There are a ton of free, legal resources that provide access to textbooks. Remember, if something's in the public domain, there is zero reason you should pay for it.
Some good places to start include the Open Textbook Library and Open Culture. Now, the selection on these kinds of services can be limited, but they're always worth checking out.
And if you contact your professor early enough, you can even ask them to consider using open access textbooks for the syllabus.
So, What's the Best Way to Save on Textbooks?
There is no one, surefire way to get the best textbook deals. The smartest way to save on textbooks is to utilize the method best suited to your particular situation.
Did your professor tell you they only use one chapter of a particular book? Go the the library and photocopy it.
Do you know an upperclassmen who took your course last year? See if you can pick up the book from them for cheap.
Think you see an unfilled need in the market? Buy a discounted book online and sell it to the bookstore before the next semester for a profit.
If you employ these strategies appropriately, you could save literally thousands of dollars over the course of your education.
Special thanks to all the people who responded to our Twitter status and helped make this article possible.
Our editors strive to ensure that the information in this article is accurate as of the date published, but please keep in mind that offers can change. We encourage you to verify all terms and conditions of any product before you apply.