StorageWorks Baskets Create a Spa-Like Dream Bathroom in Minutes
Easily declutter and transform your bathroom into an oasis with these affordable quality storage solutions.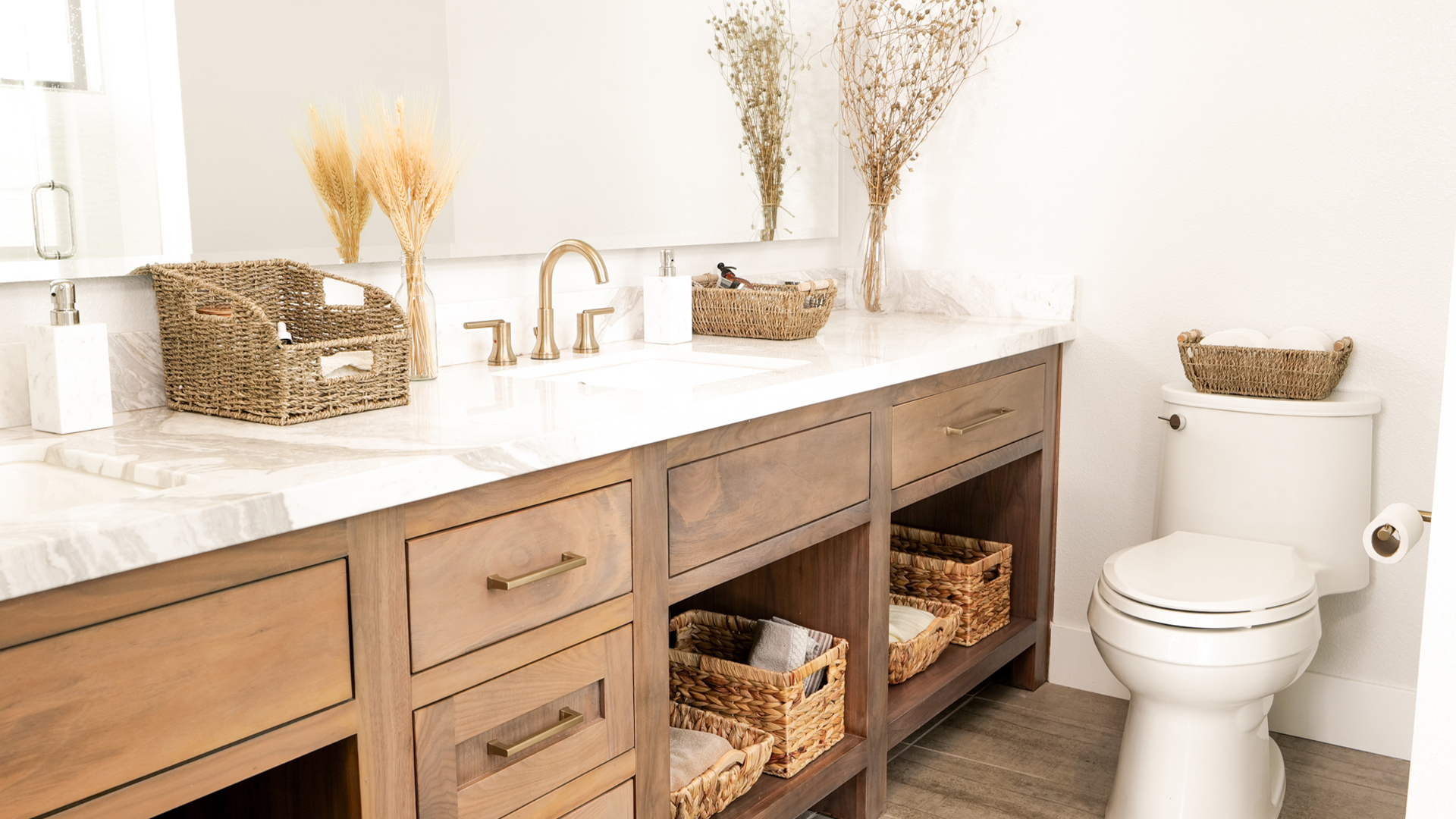 You redecorated the bedroom, living room and kitchen, and now it's time to focus on the bathroom. While it's among the most regularly used rooms in the house, it's often last on the list when planning a home decor refresh. But you can easily transform your most-used room into a tranquil zen-like space for you and your guests with a few quality items to tame clutter and a small amount of your time and your money.
The great thing about creating a spa-like bathroom is it can be done quickly and doesn't have to break the bank. In fact, for under $150 you could have a bathroom that features a soothing color scheme and draws on elements of nature for a tranquil look worthy of a home design style blog.
Create a Dream Bathroom in Under an Hour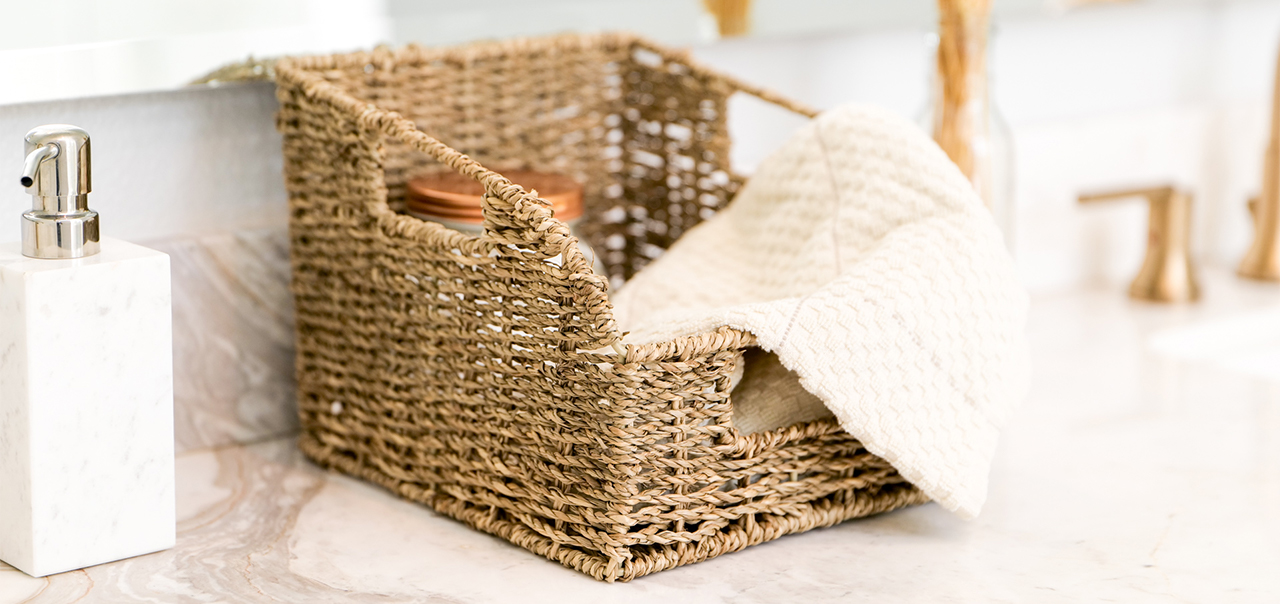 The simplest way to transform any bathroom into a peaceful Zen-zone is with a fresh coat of paint in a soft soothing shade along with high-design (yet well-priced) storage solutions like StorageWorks' range of baskets.
StorageWorks baskets are made from top-quality natural materials to help you transform all that chaos and clutter on bathroom countertops into an orderly system that is convenient and appeals to the eye. And items usually found inside cabinets — from toilet paper and extra towels to soaps, shampoos and lotions — can be sorted and displayed in baskets anywhere in the bathroom or tucked away so they're easy to grab when you're ready to use them.
A tranquil space means having cleared surfaces and everything you need tucked away neatly yet within reach to minimize rummaging around to find what you want.
Build a Zen Space with Sustainable Products
It's time to toss all those old plastic storage bins. While they do the job of holding masses of makeup and a jumble of other bathroom essentials just fine, they've likely seen better days and don't contribute to an overall ordered, natural and relaxing look. Plus, the element of natural materials is a signature design element to evoke Zen-inspired and spa-like space.
StorageWorks baskets also combine gorgeous design and simplicity with sustainable and cruelty-free materials such as seagrass and water hyacinth for a design project that you can feel good about. You'll get a refreshed room also knowing the materials you selected are also more eco-friendly than plastic alternatives.
As a bonus, your new go-to organizational baskets (available online at Amazon and at Walmart) are so versatile that they can be moved around the house whenever you need extra storage, whether in the kitchen, bedroom, living room, pantry or laundry room. The versatility of these styles and the design means you get even more for your money since they work throughout the house and are not limited to just the bath.
Four StorageWorks Solutions to Achieve a Spa-like Look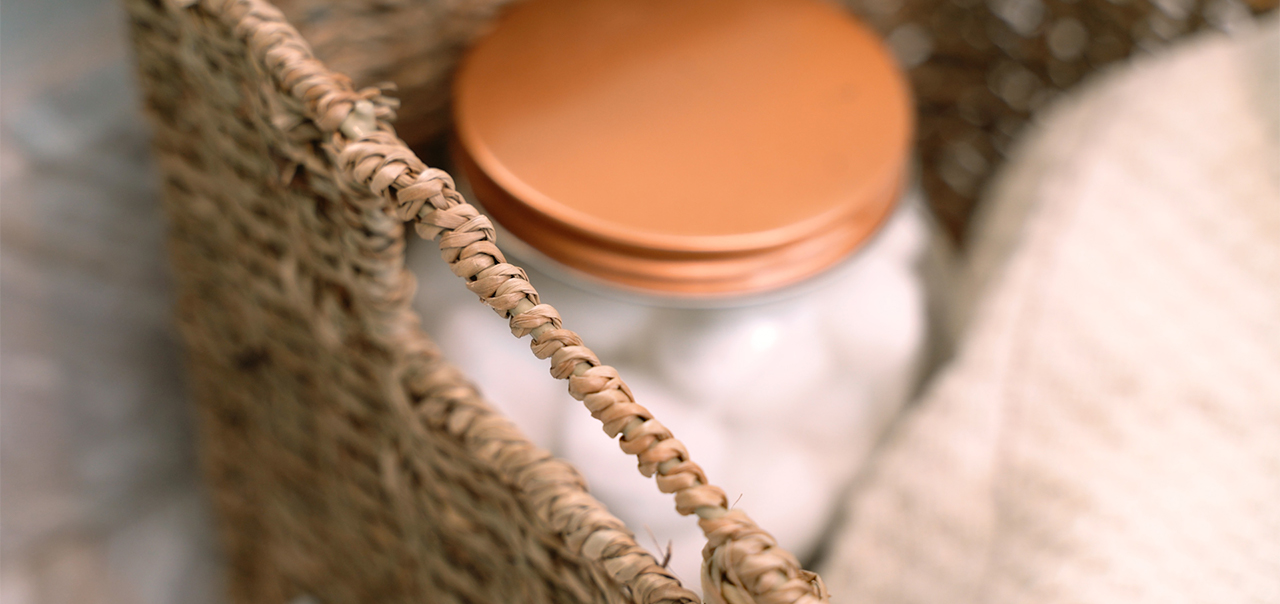 Need some inspiration? Slickdeals took on the project of reimagining a bathroom space using StorageWorks baskets to show just how easy, quick and affordable achieving a new serene look can be.
In minutes, surfaces were cleared and cabinets decluttered. Chic and minimalist hand-woven small seagrass wicker baskets with wooden handles (Reg. Price: $25.99 each, save an additional 5% when you apply the Amazon coupon) were used to hold toiletries on the countertop and below so items are handy, and extra toilet paper now has a defined place in the room.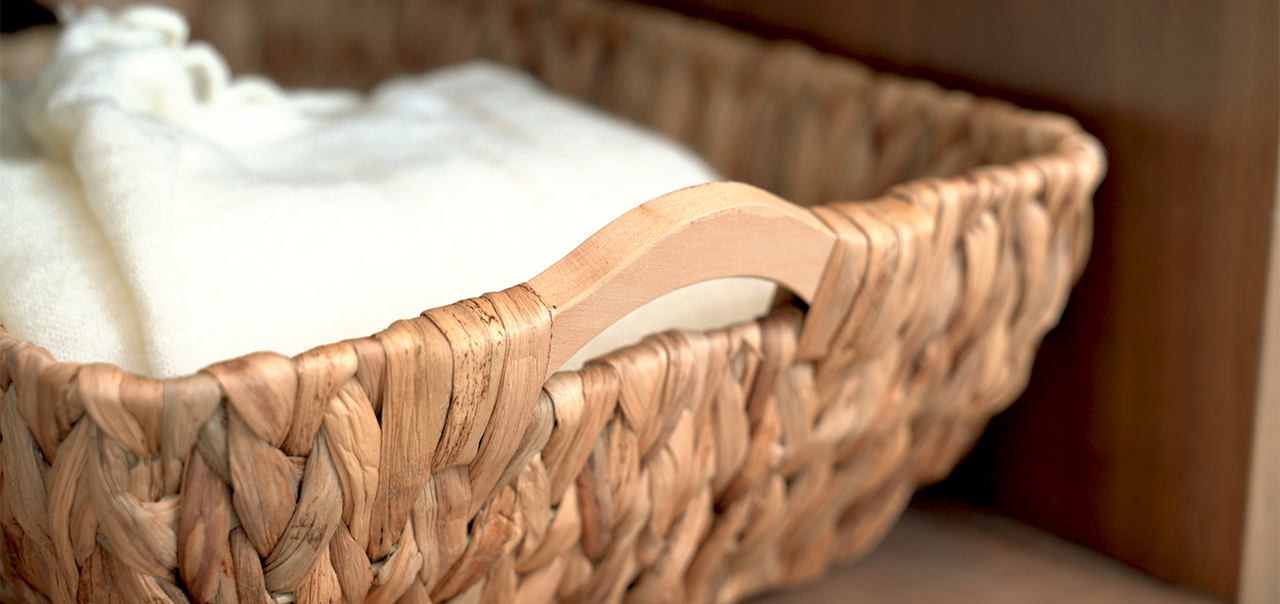 Medium-size eco-friendly baskets (Reg. Price: $30.99 for a set of 2) and round paper rope wicker baskets (Reg. Price: $42.99 for a set of 2) are also perfect for larger bath towels or hairdryers, brushes and other bathroom necessities, which can also be classified and placed in handy 3-section water hyacinth baskets (Reg. Price: $16.50 each).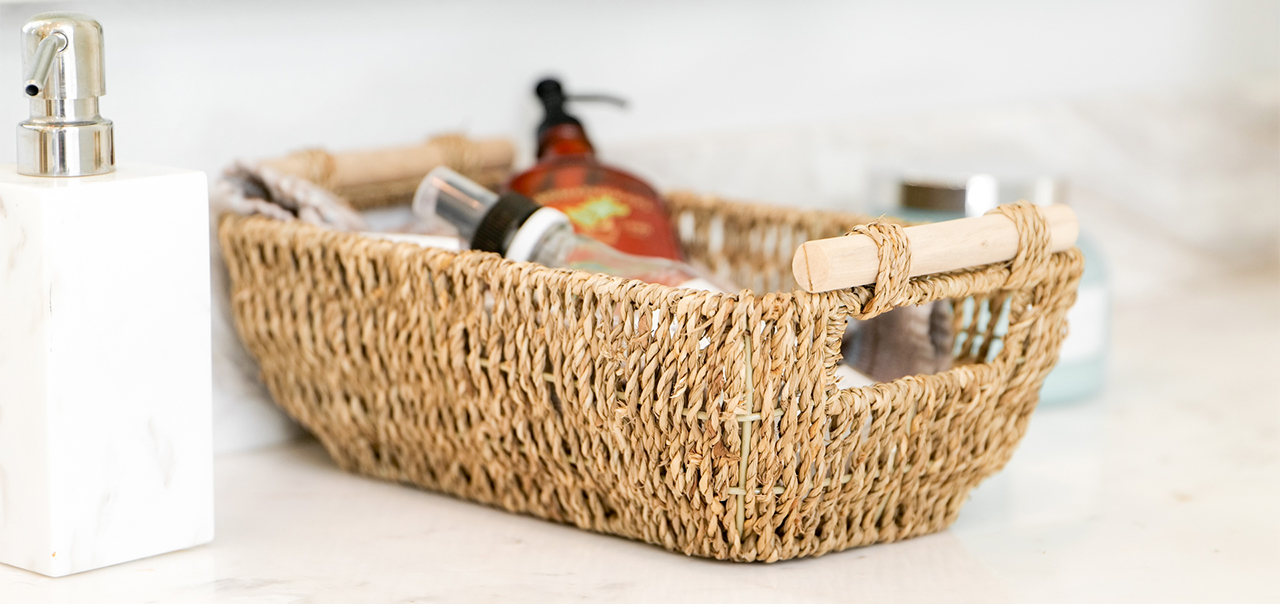 The versatile StorageWorks baskets' all fit in both large and small spaces, and their clean, natural shades pop nicely against soft-hued walls and countertops. Plus, they perfectly complement most bathrooms' traditional wood cabinetry and neutral-toned floorings.
StorageWorks baskets are available at Amazon, which means shipping is free and fast for Prime members. For added shopping convenience. StorageWorks products can also be found at Target and Home Depot, so be sure to seek out the brand at these favorite retailers.
---
Any product or service prices/offers that appear in this article are accurate at time of publish, and are subject to change without notice. Please verify the actual selling price and offer details on the merchant's site before making a purchase.