HP Envy x360 Laptop Review: Versatility on a Budget
HP's latest laptop/tablet hybrid brings a lot to the table, but have some corners have been cut along the way?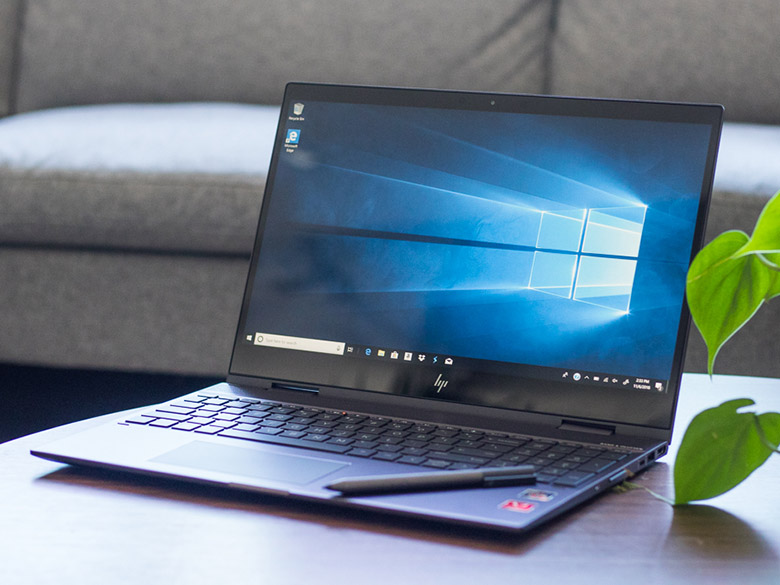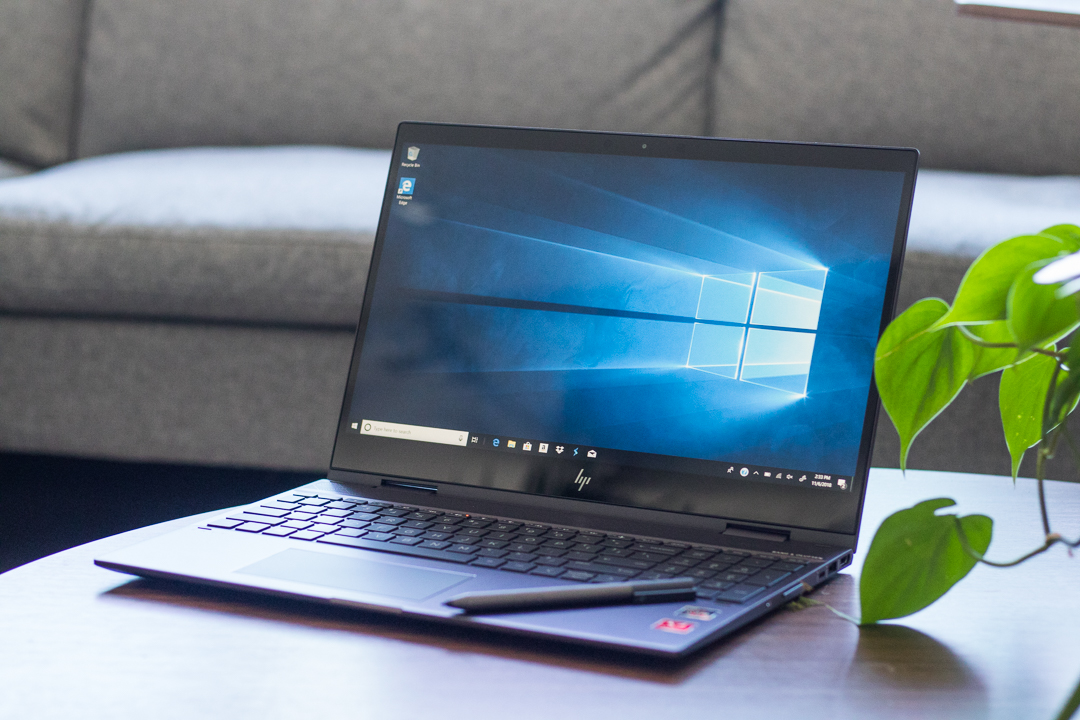 In the past, 2-in-1 convertible laptops have been chunky, unwieldy machines that prioritized function over form, out of sheer necessity. Thankfully, HP helped usher in an era of thin, stylish and relatively lightweight convertible laptops with the Spectre x360. And while the Envy x360 15z owes a lot of its good looks to that more expensive model, don't let the lower price tag fool you – this thing boasts a lot of features for the coin.
Motivated by a 2Ghz quad-core AMD Ryzen chip with an integrated Radeon Vega graphics processor, and packing 8GBs of RAM, 256GB of storage, a full-sized keyboard and a stylus to capitalize on the 1080p touchscreen, this laptop presents itself as a premium 2-in-1 without the high cost of entry.
But spec sheet bullet points don't always tell the full story of real-world performance, and HP is asking a lot from this entry-level hybrid. Can the Envy x360 15z deliver? Let's find out.
Product Review 34719
HP Envy x360 15z Specifications
AMD Ryzen 5 processor
AMD Radeon Vega 8 Graphcs
8 GB memory
256 GB SSD Storage
15.6″ diagonal FHD touch display
3-cell, 52.5 Wh lithium-ion prismatic battery
Windows 10 Home 64
Dimensions (W X D X H): 14.13 x 9.68 x 0.74 in
Weight: 4.71 lb
Jack of All Trades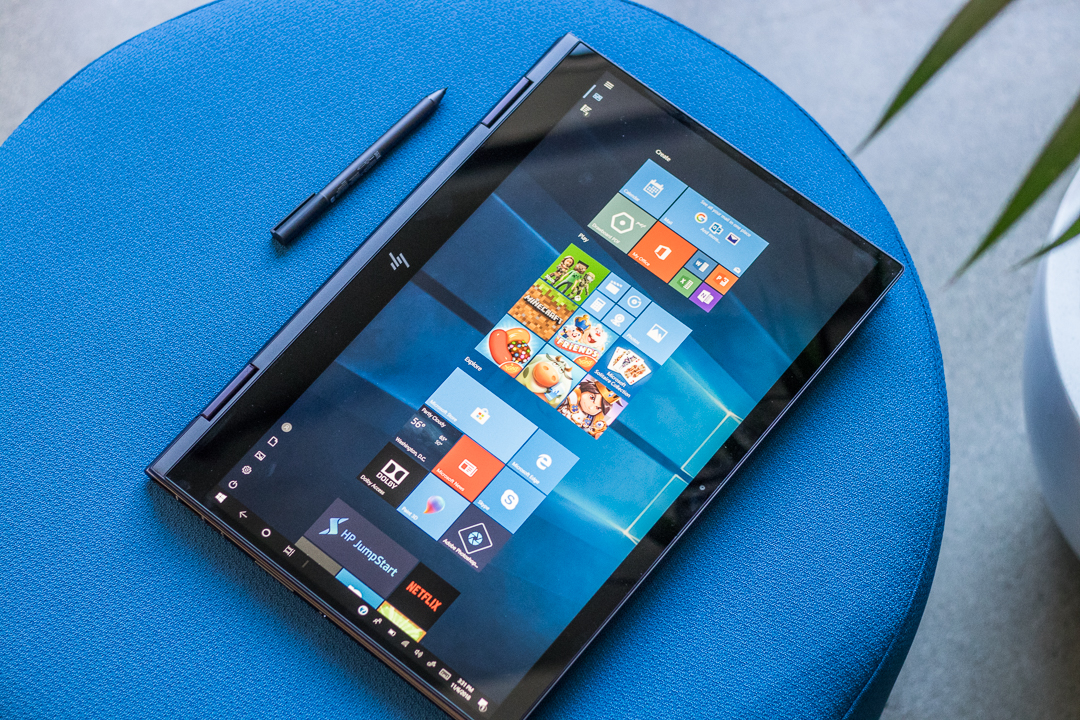 At first glance, the Envy x360 looks like your typical MacBook-inspired laptop. Thinner and lighter than the previous year's model, the 2018 iteration sticks with the minimalist theme while emphasizing quality rather than austerity. An island-style keyboard with a number pad is on hand, along with a 15.6-inch display with a maximum resolution of 1920 x 1080.
The display's beefy hinges are the first suggestion there's something more to the story, though. They allow the screen to not only rotate backward — so that the lower half of the laptop can serve as a kickstand for the display — but to also fold completely flat so that the Envy x360 can be used as a tablet.
Windows 10 is also featured, in either Home or Pro flavor depending on how you spec out your machine. While in standard laptop orientation, the Envy x360 operates like a typical PC, with the keyboard and track pad serving as the expected methods of input. But if you fold the keyboard back, the OS automatically switches to a more touchscreen-friendly layout that puts app tiles front and center. This feature also makes using the included HP Pen stylus a more appealing proposition.
On the sides, you'll find a power button, volume controls, two USB 3.0 ports, a USB-C port, an HDMI port, a headphone jack, an SD card reader, and a charging port.
Performance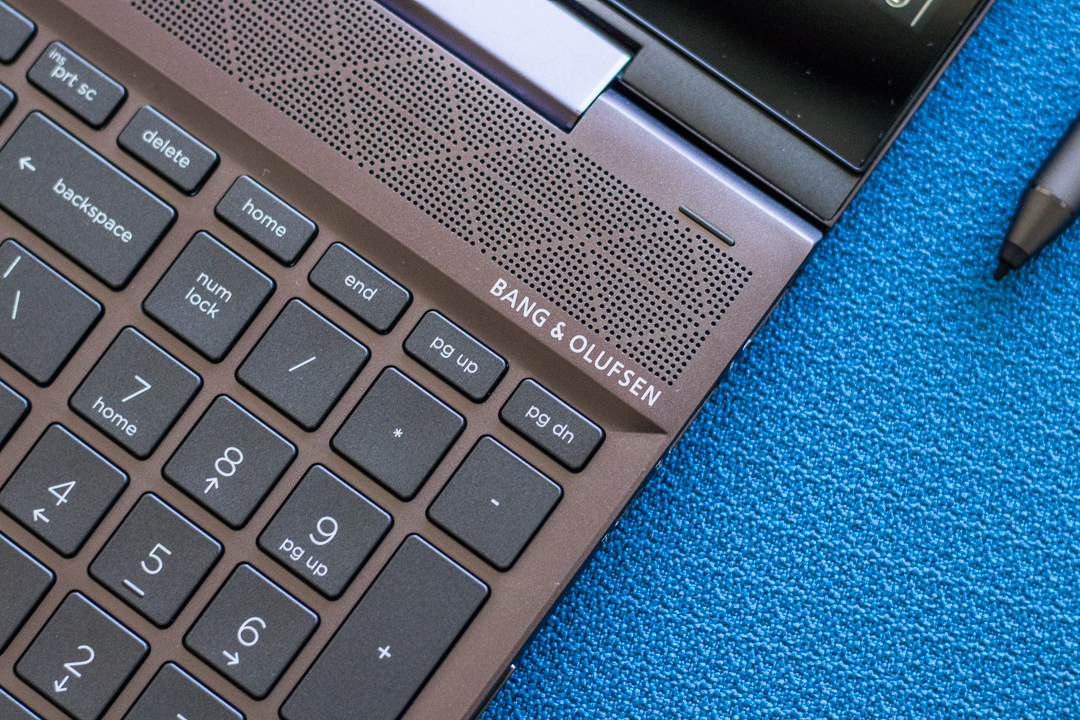 Touted as an all-in-one solution for creatives, the Envy x360 does indeed pack a lot of functionality into a surprisingly affordable package. The AMD Ryzen chip delivers fairly solid performance in everyday tasks, while maximizing efficiency so that users can eke out as much screen time from the three-cell, 52.5Wh lithium-ion battery as possible.
While the keyboard is easy on the eyes and pleasing to the touch, the offset layout takes a little getting used to. Additionally, using the touchpad isn't nearly as polished of an experience. Oddly rigid and noisy, taps and left or right clicks were frequently misidentified for one another, detracting from the overall experience in turn.
But the touch pad is only a minor inconvenience in comparison to the raft of bloatware that is pre-installed on the machine. Free trial software is essentially an obligatory annoyance with any new laptop, but HP's implementation is so heavy-handed in this instance that it actually causes significant performance and stability issues.
Constant intervention from junk apps quickly becomes frustrating not only due to noticeable slowdowns, but also because of the need to jump through hoops on a regular basis just to perform mundane tasks. A clean install — or going through the process of removing the offending apps one by one — would likely do wonders for performance, system stability and battery life.
When those irritations are pushed aside, piloting the Envy x360 is a worthwhile endeavor. The touchscreen display is sharp and responsive to inputs, which encourages tablet mode use, while the Bang & Ofulsen-supplied audio is clear and fairly loud at high volume. Inputs from the stylus are dispatched without protest, and when the software isn't getting in the way, the Envy x360 delivers a solid user experience as a traditional laptop, too.
Should You Buy the HP Envy x360 Laptop?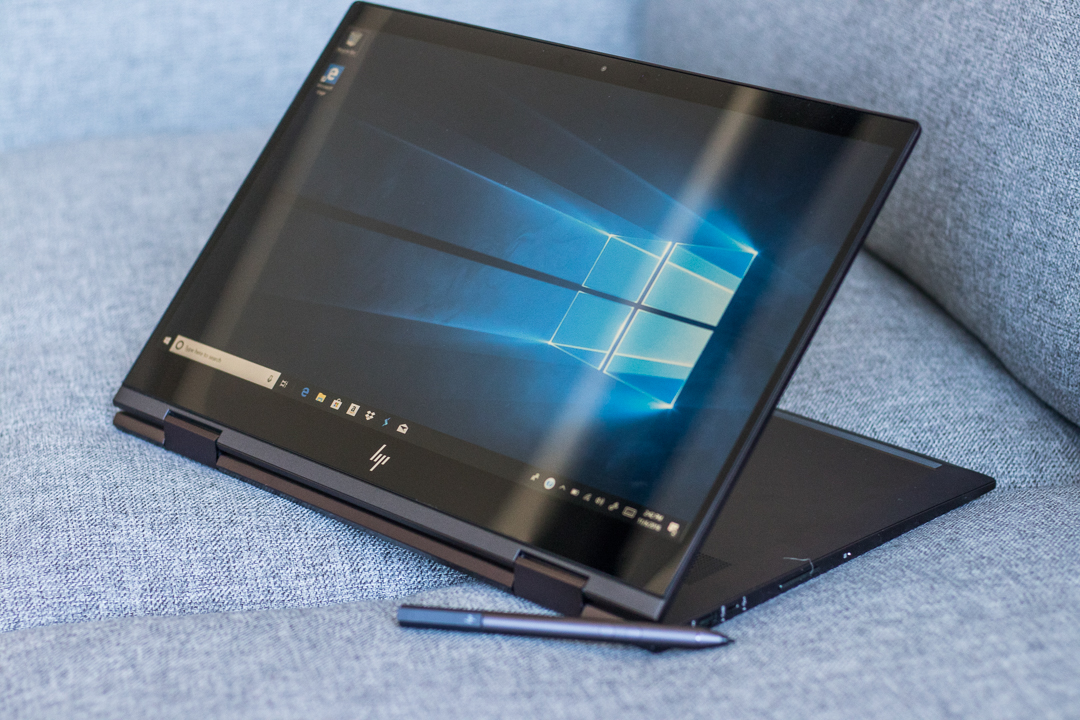 While the Envy x360 15z isn't a standout performer in any specific discipline, the scope of functionality that's provided by its 2-in-1 design, paired with a compelling price point, make it an attractive option for users who find themselves doing a bit of everything.
Folks who prioritize sheer horsepower over touchscreen functionality may be better served by other options at this price point, and the same goes for users who're mainly interested in a truly polished tablet experience. But for those who specifically crave a convertible touchscreen laptop, the HP Envy x360 is an acceptable choice — positioned near the middle of its product class — that can be made substantially better if you're willing to install a clean version of Windows on it.
MSRP is $799.99, and we've seen these laptops with similar specs to our test model go for as little as $560 just a few months ago. That's a pretty impressive value when you consider what's on the menu here.
Are you considering jumping into the 2-in-1 laptop market? Get the best price and stay updated on all the latest deals and offers from HP by visiting our HP Store Page before you buy.
HP Envy x360 15z 2-in-1 Laptop
629.99
Our editors strive to ensure that the information in this article is accurate as of the date published, but please keep in mind that offers can change. We encourage you to verify all terms and conditions of any product before you apply.