Sponsored
Intel Launches "The World's Best Gaming Processor"
New 12th Gen Intel Core CPUs promise huge gains for gaming, multitasking, and efficiency.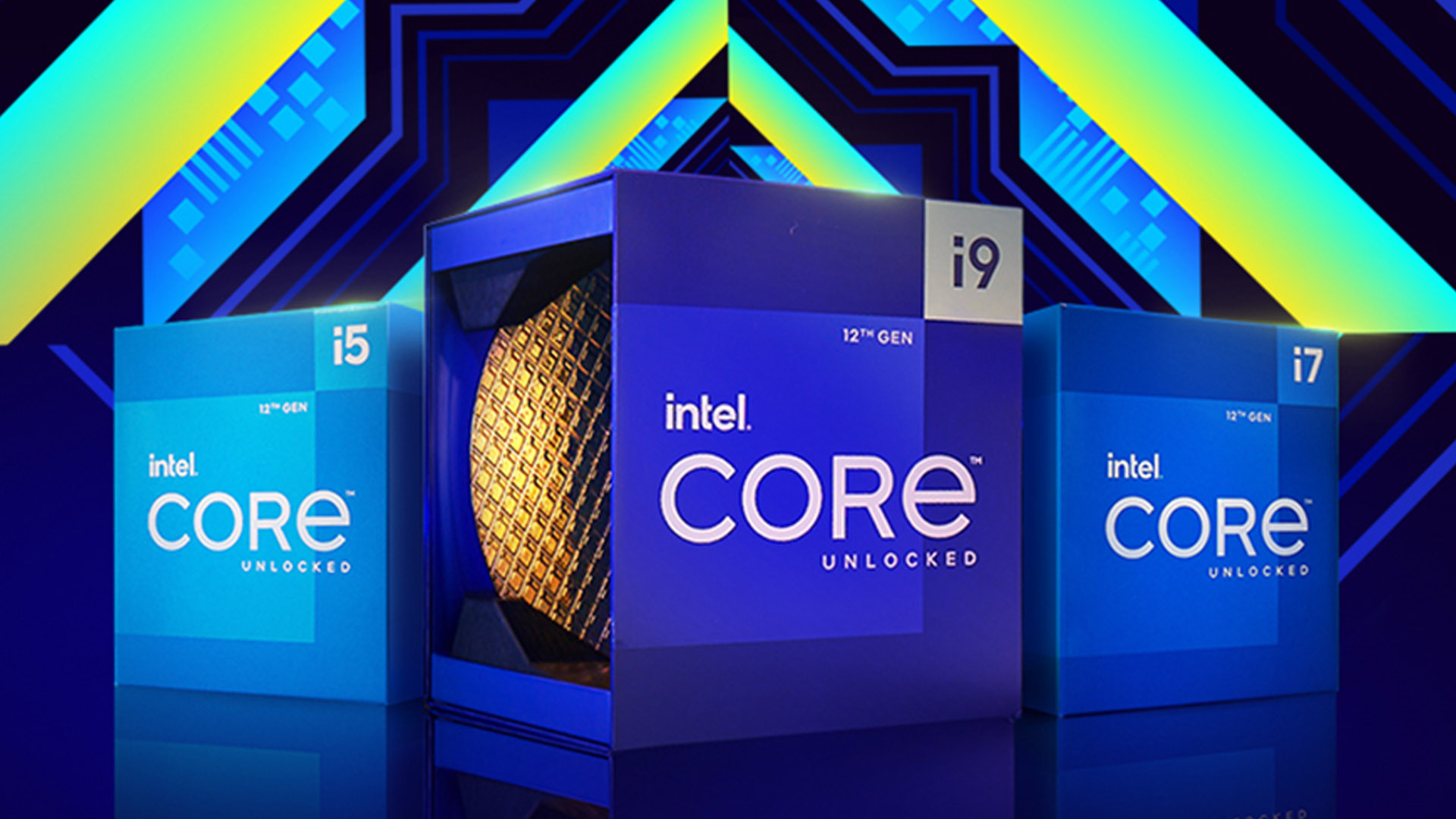 Intel has declared it now has the "world's best gaming processor" as it launches the new 12th Gen Intel Core CPUs, code-named Alder Lake.
The chip manufacturer promises huge leaps in gaming performance, multitasking capability, and efficiency thanks to an innovative new hybrid design. Alder Lake CPUs incorporate both Performance-cores and Efficient-cores (P-cores and E-cores) to balance workloads while boosting performance for high-demand tasks like gaming.
Based on the new Intel 7 architecture, 12th Gen Intel processors will feature higher clock speeds, more cores, and improved overclocking, as well as support for the latest standards like DDR5 and PCIe Gen 5.
If you're ready for an upgrade, you can preorder a 12th Gen Intel Core CPU now, with availability starting 11/4. Read on to find out how these new CPUs will enhance gaming, work, and productivity.
Innovative New Design

The introduction of an innovative hybrid design is the most significant development of 12th Gen Intel Core processors. Performance-cores offer the fastest CPU speeds Intel has ever made, while Efficiency-cores allow for enhanced multitasking and scalability.
With P-cores and E-cores at their disposal, the new Alder Lake CPUs can intelligently deploy tasks to the right core for the job and deliver the best possible performance without background tasks interrupting your most important applications.
Consequently, Intel promises huge boosts to multitasking, and this is great news for gamers who like to stream and record gameplay.
A New Benchmark for Gaming

The 12th Generation of Intel CPUs is sure to be particularly exciting for gaming enthusiasts, as Intel is calling its flagship Core i9-12900K CPU "the world's best gaming processor."
12 Gen Intel CPUs will allow for gaming, streaming, chat, and gameplay recording at the same time, thanks to its hybrid multithreaded design, which places a high priority on gaming applications.
The Intel Thread Director monitors the computer's performance and manages multitasking so gamers don't need to worry about other tasks interrupting or impacting frame rates.
Gamers can also expect higher raw performance, with Alder Lake CPUs providing Turbo Boost clock speeds of up to 5.2 GHz and as many as 16 cores with up to 24 threads.
With all of this, Intel claims a significant gen-on-gen performance hike, with titles like Hitman 3 demonstrating a frame-rate increase of as much as 28%. And it promises even bigger gains for 3D modeling and video and photo editing.
Improved Overclocking

Extracting the most performance out of your silicone will be easier than before. Intel promises an improved overclocking experience on its unlocked CPUs, with the Extreme Tuning Utility making it possible to tweak both P-cores and E-cores.
Seasoned techies can dial in their own custom settings, while the new Intel Speed Optimizer function allows for one-click overclocking–perfect for beginners. Intel has also released Extreme Memory Profile 3.0 (XMP), the latest version of its RAM overclocking profile, with support for super-fast DDR5 memory and custom user profiles.
Future Proof Your PC

Upgrading to 12th Gen Intel Core processors gives you access to all of the latest industry standards in computer hardware.
Gamers are sure to appreciate support for PCIe Gen 5, with up to 20 lanes (16x PCIe 5.0 lanes and 4x PCIe 4.0 lanes), which helps ensure compatibility with future generations of graphics cards and other high-end hardware expansions.
DDR5 compatibility means your PC can utilize the latest RAM, offering significantly higher memory bandwidth than previous generations. Additionally, Wi-Fi 6 support is included out of the box for the fastest wireless internet available today, and Thunderbolt 4 allows super-fast data transfer rates with the latest external devices.
Those of you with multiscreen setups will also benefit from upgraded integrated graphics, with the ability to run resolutions up to 8K or up to four 4K displays simultaneously.
Where to Buy Your 12th Gen Intel Core CPU

12th Gen Intel Core processors will begin shipping on 11/4. If you want to secure your new processor as soon as possible, check out one of the retailers below to place your order.
Our editors strive to ensure that the information in this article is accurate as of the date published, but please keep in mind that offers can change. We encourage you to verify all terms and conditions of any product before you apply.