The KEMOVE 66/64 Wireless Keyboard Is a Modder's Dream
This new compact keyboard takes customization to the extreme. But is it worth the price?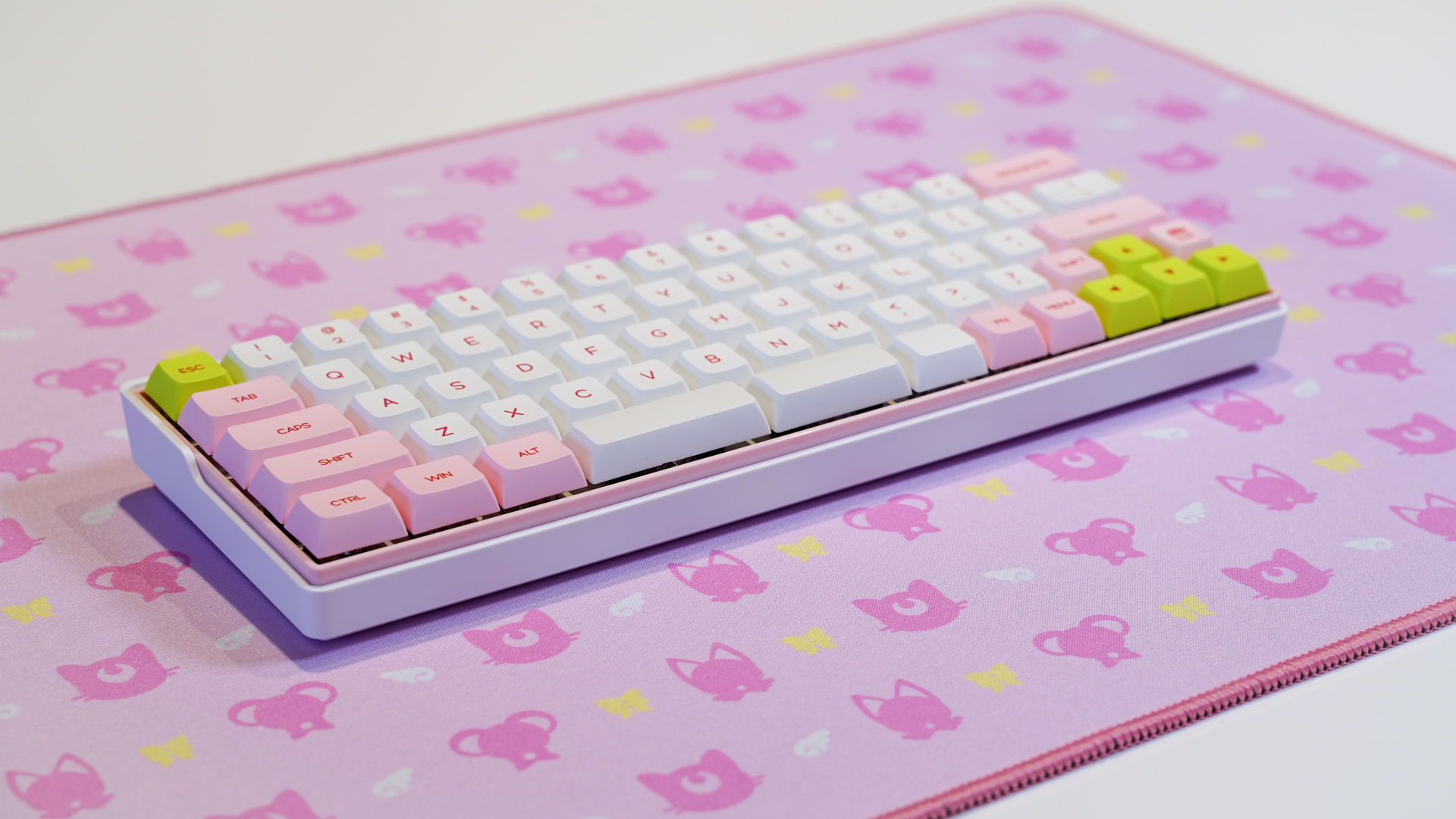 With those playful pastel colors and petite plastic frame, you'd be forgiven for thinking the KEMOVE 66/64 was a budget-friendly, my-first-gaming-PC-type of keyboard. But it is most certainly not.
This is a serious piece of kit. A fully customizable, DIY optical gaming device, the Kenmove 66/64 is aimed at those of you who like to pull your keyboards apart, and tweak each and every button to suit your needs.
It is custom hardware heaven for anyone who's serious about their gaming hardware. And it's all packed into a chassis that can slip easily into a small bag or backpack. But with a price tag of $139, it may not be right for everyone.
KEMOVE 66/64 Wireless Keyboard Technical Specifications
64-to-66 key design
Three layers of programmable keys
Windows, MacOS, iOS and Android compatible
Bluetooth 5.1 wireless
USB-C wired connection
Gateron optical brown switches
Interchangeable keys and switches
Full per-key RGB lighting
3000mAh battery – around 15 hours wireless time
A Complete DIY Keyboard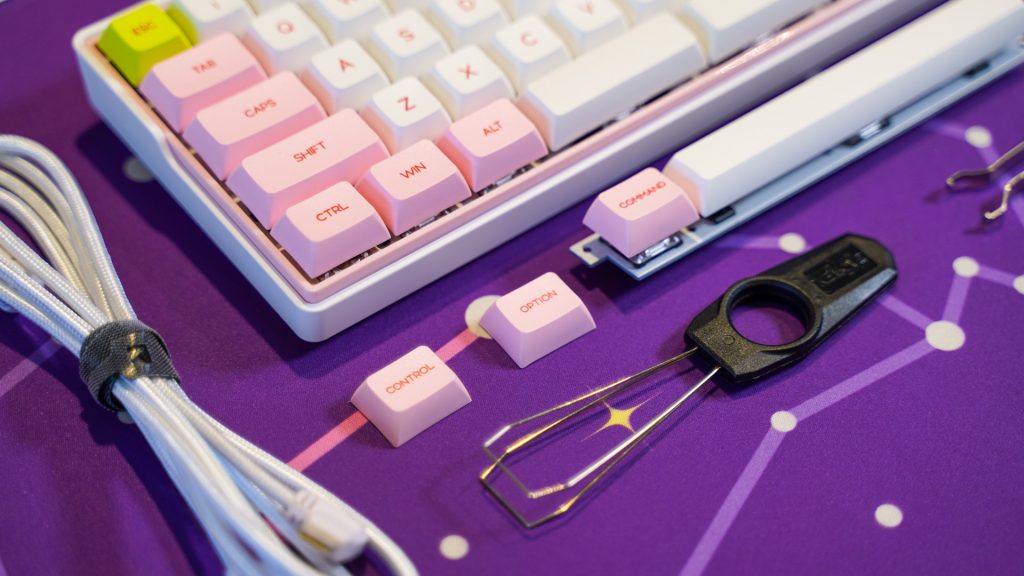 KEMOVE is a 60% compact wireless mechanical keyboard that continues the company's key mantra of deep customization. The emphasis on DIY tweaking is evident as soon as you open the box. The keyboard ships with a selection of tools needed to easily remove the keycaps and hot-swappable switches, which all mount to a removable main board, held down by a few easily accessible screws.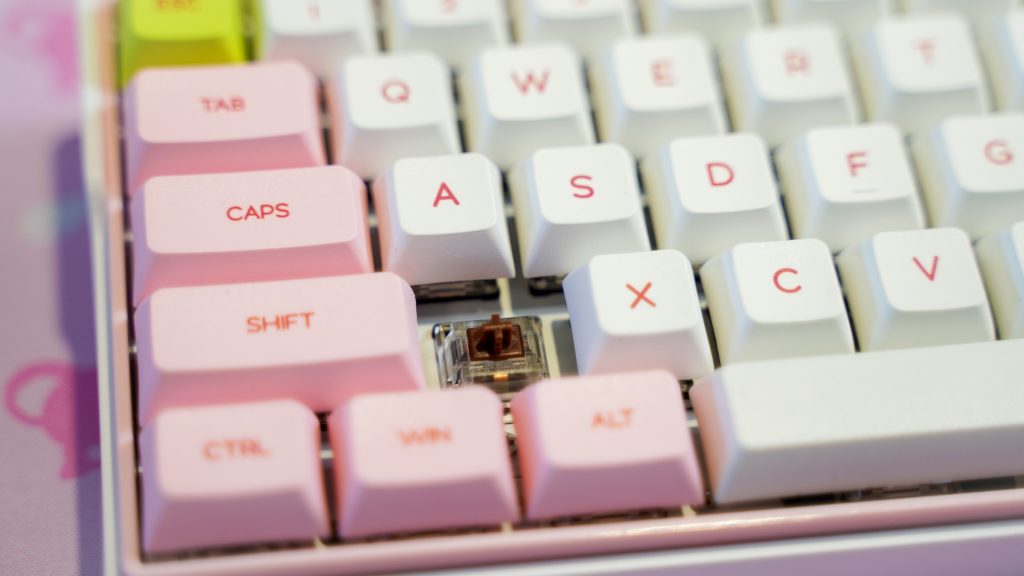 This makes it possible for a keyboard aficionado to modify almost any aspect of this keyboard. If you want clickier keys with more deliberate feedback, change the switches. If you want differentiated WSAD keys or a different style of key altogether, pop out those keycaps and place your own. KEMOVE sells alternative keycaps via its official site.
The board even comes with some replacement caps in the box, including the keys needed for a Mac configuration. You'll also find an alternative split spacebar that adds two extra keys for function swapping, which is important on a compact keyboard.
Programmable Keys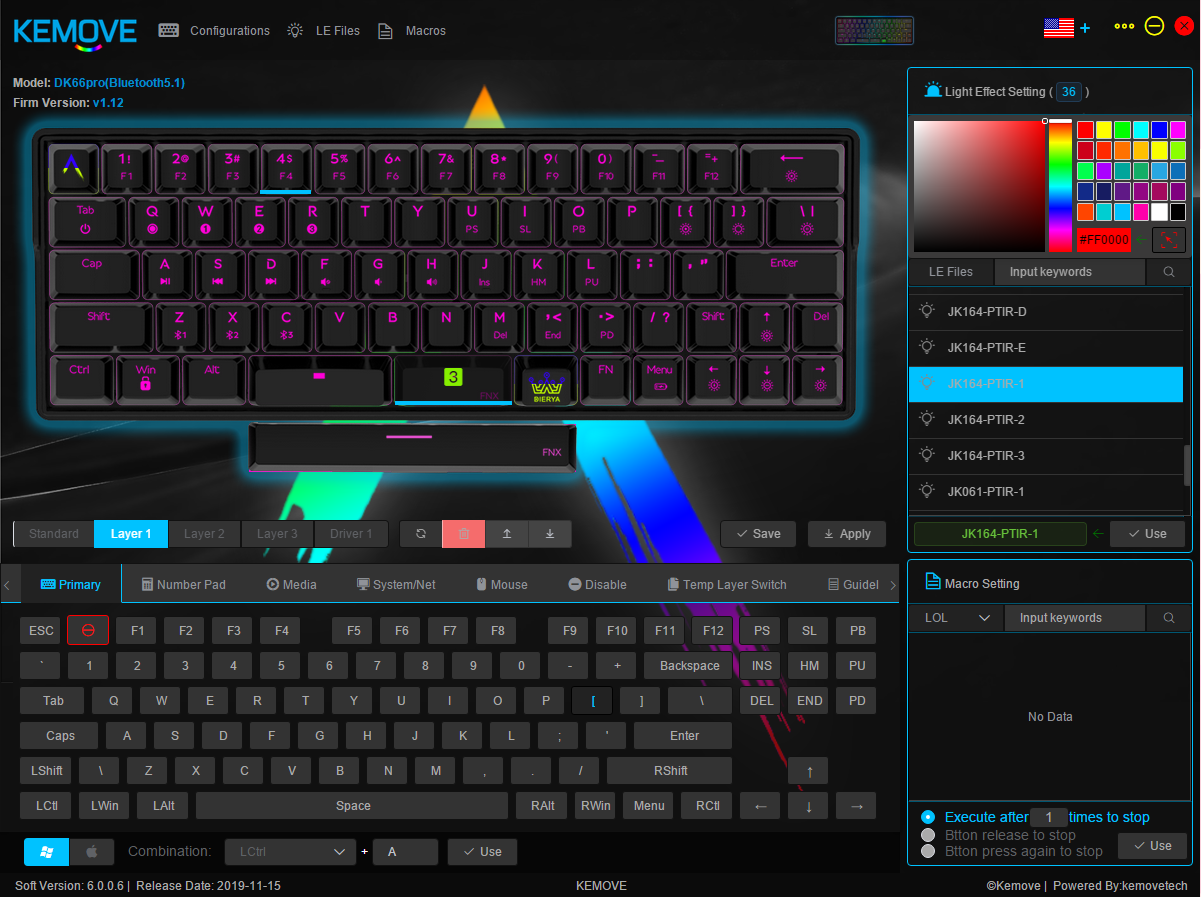 As is the case with most compact boards, you have native access to all of the main keys, including full size arrow keys. Calling on the rest of the functions you'd typically have on a full-size 104-key device requires you to use function key combinations to navigate functional 'layers'.
Of course, all of this is also customizable. KEMOVE's Drive software allows you to map keys and functions as you see fit, and create multiple custom profiles for use with specific devices or games.
That is, if you can navigate your way around the software. Everything you could ever want to do is possible, and you can even animate your own frame-by-frame RGB routines. But there are so many options that it can be overwhelming. This isn't helped by the use of confusing function naming conventions and severely broken English. And while the keyboard can be used with a wide range of devices, the software to make deep changes is Windows-only.
Great Out of the Box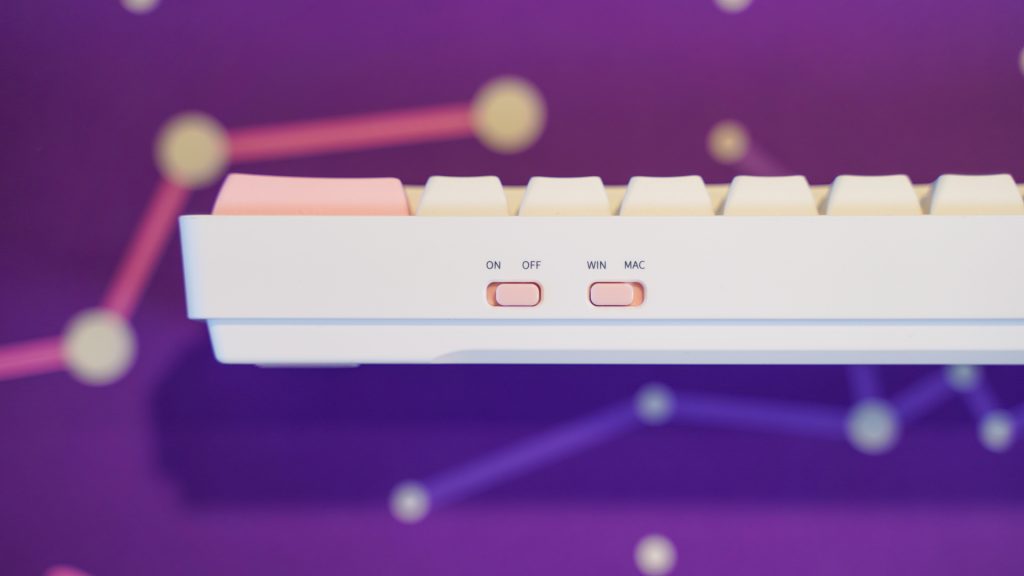 The emphasis on customization with the KEMOVE 66/64 keyboard is perfect for experts. However, if you're like the vast majority of folks and just want a great keyboard, the good news is that the fundamentals are solid right out of the box.
Wireless pairing via Bluetooth 5.1 is achieved almost instantly. I was able to get connected to Windows, Mac and iOS devices with no drama whatsoever, and no perceptible lag at all. And for those who engage in competitive gaming, the supplied USB-C cable offers a wired connection option.
When the wire is connected, the internal 3000mAh battery charges quickly and provides a claimed 15 hours of operation. That's more than enough for a hard day's work or play.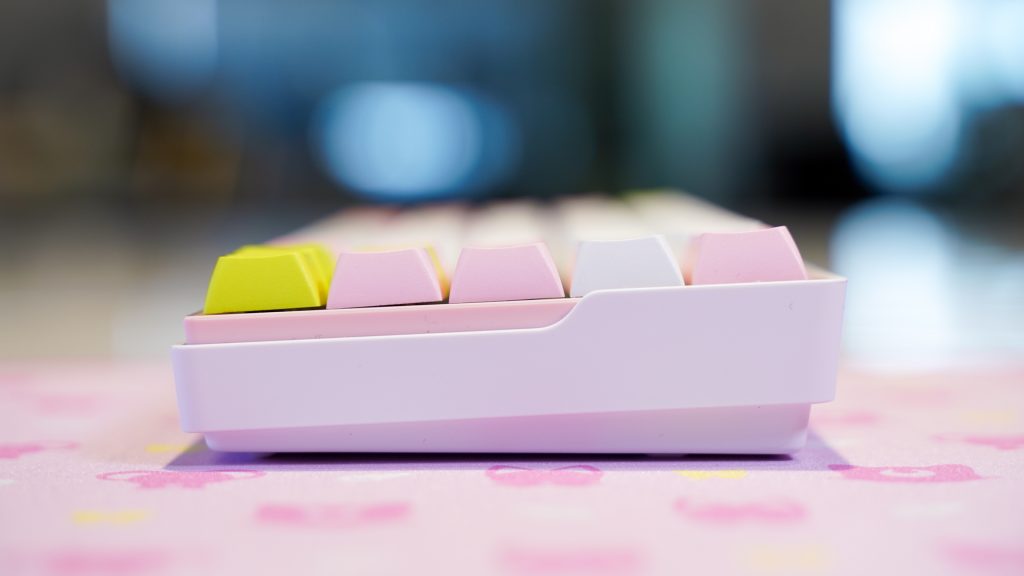 The evenly concave DSA profile keycaps feel great, and the Gateron optical brown switches are linear and stable with a smooth feel to them. (That said, I personally prefer more clicky feedback). It's a great typing experience, and is even waterproof for those unfortunate spills. The chassis is thick enough that I needed a wrist rest to feel comfortable, though one is not included with the keyboard. Additionally, some might be put off by the small right-shift key. Overall, though, this is a very nice keyboard.
Should You Buy the KEMOVE 66/64 Wireless Keyboard?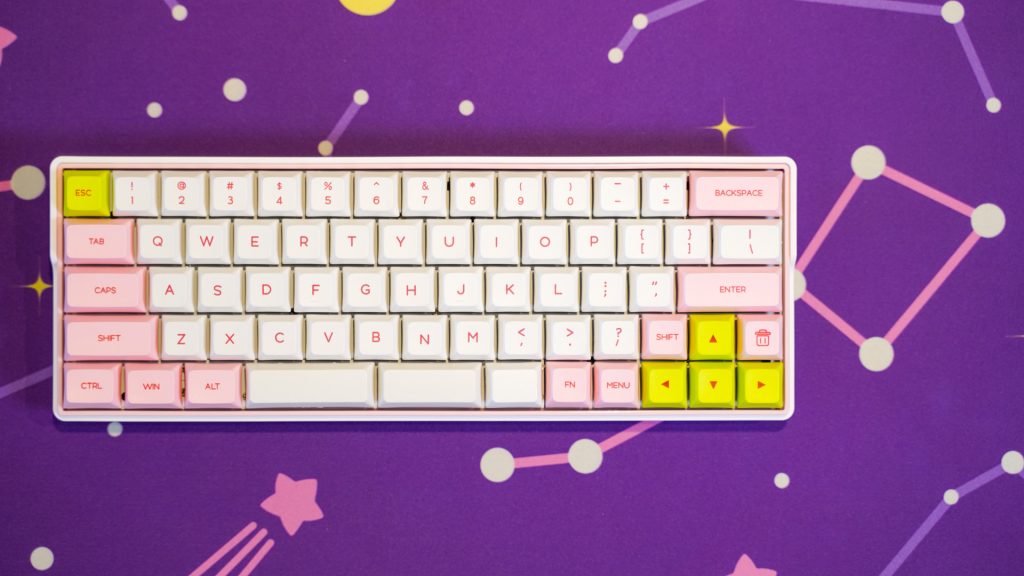 If extreme customization is your thing, the KEMOVE 66/64 offers all the options you could want from a 60% compact keyboard. Its modular design and in-depth software is perfect for the keenest of hardware modders. And besides that, all of the basics are solid. The keys and optical switches feel great. It connects effortlessly with a range of devices, and also looks great.
But there's a price to pay for all that DIY trickery. At $139, this board is in the mid-high end of the market. If you're not the sort to go deep with the modding scene, I'd suggest the KEMOVE DK66 — a remarkably similar keyboard with less customizability and less battery life — for half the price at $69.99.
---
Don't miss a price drop on your next keyboard or computer accessory by setting a Deal Alert. We'll notify you as soon as a new offer is posted to our forum.
And be sure to check out this deal from our Frontpage:
Search URL: https://slickdeals.net/newsearch.php?firstonly=1&pp=20&sort=newest&rating=frontpage&previousdays=7&filter%5B%5D=9&forumid%5B%5D=9&hideexpired=1&r=1
UP NEXT:
Our editors strive to ensure that the information in this article is accurate as of the date published, but please keep in mind that offers can change. We encourage you to verify all terms and conditions of any product before you apply.