Legacybox Helps Digitize Your Family's Memories with Ease
This is a great way to preserve your old home videos and photos for generations to come.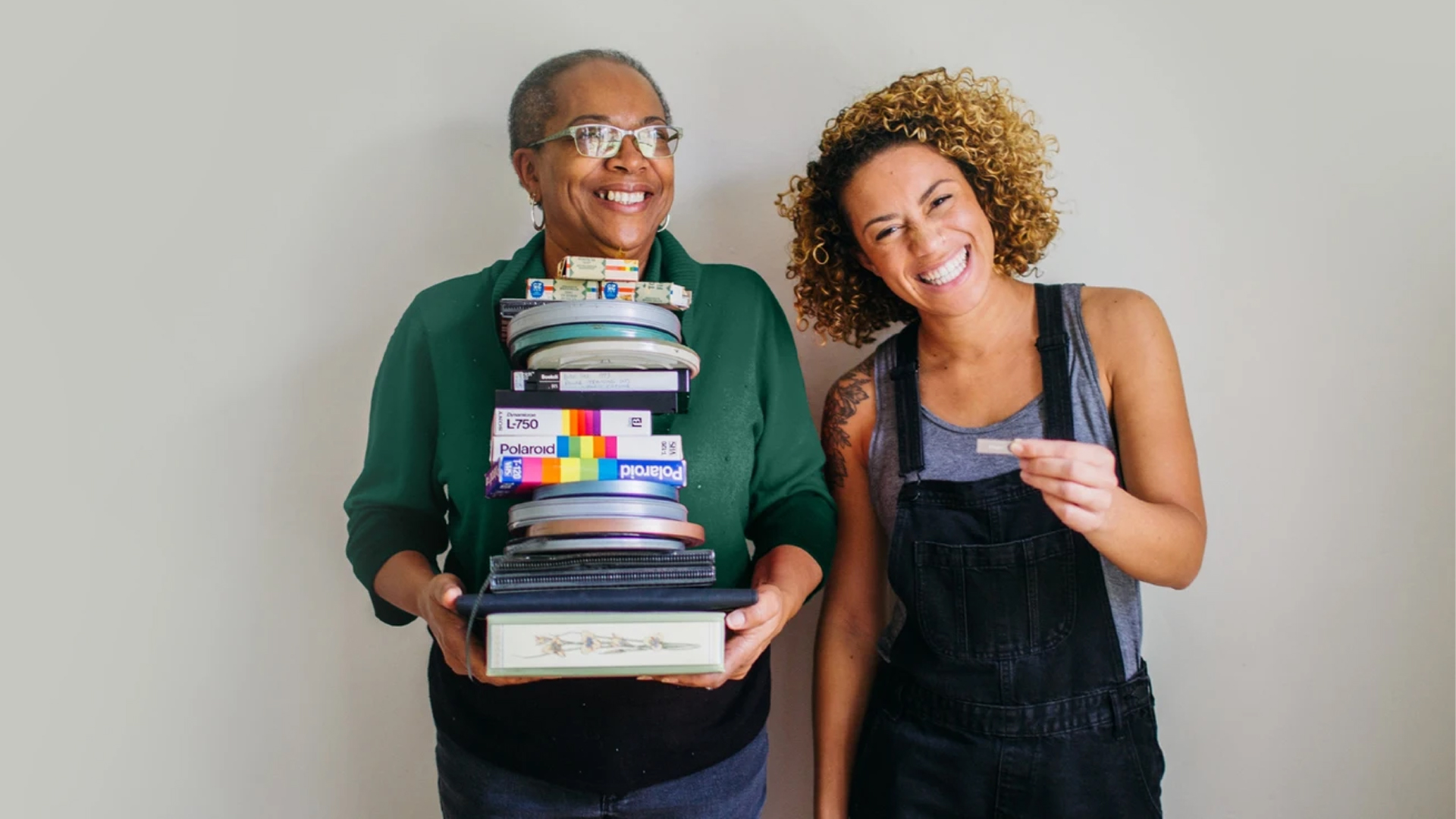 Preserving familial artifacts can feel like a major challenge. Home VHS tapes are all but impossible to view – let alone share – in today's digital world, and the format inevitably becomes unplayable with age. Photos also start to fade over the years, and albums can quickly grow to consume entire bookshelves.
Technology may never stop progressing, but luckily preservation services have advanced along with the times. Thanks to companies like Legacybox, – a trusted digitizer of all things analog – reliving old memories from the past has never been more of a breeze.
For a limited time you can use code SLICK for 55% off any size Legacybox kit. With this discount, the pricing breaks down as follows: 
Securely Digitizing Home Media For Over a Decade
Legacybox is the largest company in the U.S. dedicated to preserving home movies, photos and film. Families across the nation have been trusting Legacybox with their heirlooms since 2009, and the company takes that responsibility seriously.
All the magic happens on a 50,000-square-foot processing campus in Chattanooga, TN. This campus houses Legacybox's team of more than 240 trained technicians who convert everything to digital by hand, ensuring your memories are safely transferred into your preferred format.
Your one-of-a-kind media is understandably valuable, so Legacybox created a proprietary order tracking system to send you emails and keep you informed throughout the entire process. This means you can rest easy knowing your items are always safe and secure.
You'll get an email any time your media moves through Legacybox's facility. Once the process is complete, Legacybox will return all your items along with the new digitized content. The system also keeps you up to date on when your order is on its way back to you.
Closing in on a million customers to date, Legacybox continues to prove they are experts in their field. Not only do they care about the art of converting analog media to modern formats, they're also incredibly passionate about preserving your memories for generations to come. Using professional-grade equipment and cutting-edge technology, the team knows how to properly archive your past in the digital world—all while preserving the originals in the process.

Services Offered by Legacybox
Regardless of what you're looking to convert, Legacybox has a solution for you. From tapes and photos to reels and audio, there's not much they can't handle. Here's a quick rundown of every format they work with:
Tapes
VHS
VHS-C
Mini-DV
Hi8
Digital 8
MicroMV
Beta
PAL
Photos
Prints
35mm Slides
Negatives
Reels
Audio
Audio cassette
Cassette tape
Compact cassette
Reel-to-reel
Once you've selected the media you'd like to digitize, you'll be able to choose between three modern formats for conversion:
DVD
Thumb drive
Digital download
Each one of the above is easily usable in today's digital world. We're particularly fond of the digital download option, as it gives you an easy way to access your content across a wide variety of electronics such as cellphones and laptops.

Pricing for Digitization Services
To keep things simple, Legacybox offers four purchase options. The pricing stays the same regardless of whether you're converting to DVD, thumb drive or digital download. All you have to do is select your preferred format and choose the amount of items you'd like converted.
2 Item Starter | $53.99 | Convert up to two tapes, two films or two sets of 25 pictures to a digital format.
10 Item Family | $259.99 | Convert up to 10 tapes, 10 films or 10 sets of 25 pictures to a digital format.
20 Item Closet | $519.99 | Convert up to 20 tapes, 20 films or 20 sets of 25 pictures to a digital format.
40 Item Trunk | $1,019.99 | Convert up to 40 tapes, 40 films or 40 sets of 25 pictures to a digital format.
Regardless of which package you go with, you can use promo code SLICK to save 55% on your order. 
Each of the four packages includes a conversion to one digital format, although you can choose to add a second and third for $9.99 each. Along with these deliverables, you have several options for shipping the initial box to yourself: 
Standard Delivery (6-8 days) – Price: $9.95
Ground Delivery (3-6 days) – Price: $14.95
Express Delivery (2 business days) – Price: $19.95
Once you've filled your box, you can send it back to Legacybox using an included prepaid shipping label. All boxes are shipped via a secure transportation method and you receive constant updates throughout the entire process.
Legacybox's pricing is among the most competitive in the field, and if you're not satisfied with your purchase, the company is committed to doing everything it can to make things right—but with nearly one million customers served, you're bound to have a positive experience.

Walking Through the Process
Once you make your purchase on Legacybox's website, everything is very straightforward. Even so, you're probably curious as to how your priceless memories are going to be handled throughout the digitization process.
Here's how everything works:
Once you've placed your order online, wait for Legacybox to ship an empty kit to your location. In the meantime, start gathering all your analog items and sorting them into groups for shipment.
When the Legacybox kit arrives, it's time to start packing. The package will include a step-by-step welcome guide to walk you through the process. Simply pack your items, label them with the included safety barcodes, then place the pre-paid UPS shipping label on the outside of the box. Drop the filled Legacybox off at your local UPS shop, then sit back and let them do the rest.
You'll receive periodic updates as your package moves through the UPS and Legacybox systems, ensuring complete transparency and secure tracking of your items.
Once Legacybox has taken care of business, you'll get a final update that your package is on its way back to you, including both your original items and the digitized versions.
Enjoy your new digital memories!

Why Should I Digitize My Old Videos and Photos?
While we'd like to think our old VHS tapes and photo albums are indestructible, that's simply not the case. Photo albums will eventually succumb to the elements, tapes are prone to getting tangled and — unless you happen to like lugging the VHS player out of the basement — it's nearly impossible to relive old home videos from decades past on modern TV setups.
Digital content, on the other hand, is much more permanent. It's difficult to lose a digital file that's stored on the cloud, and it's much more convenient to watch a DVD than it is to load up a VHS.
Not only is it a better long-term storage solution, digital content is easier to share with family regardless of their location. No longer will you need to gather the whole family in the living room to relive Christmas of 1998—just send them an email with the attached file and share the memories instantly.
Childhood photos and holiday videos are a treat to revisit, and they're best enjoyed with the entire family present. Unfortunately, in today's world, that can be a tricky thing to pull off. Legacybox allows you to share memories at the press of a button, instantly revisiting a cherished time from the past.
Having easy access to your videos and photos means you can look back more frequently, and even share your favorite flashbacks on social media. Instead of a simple birthday card, why not send a friend or family member an old home video of their favorite childhood birthday party? It's a unique way to reconnect and is bound to bring back warm memories for everyone.
Digitizing analog objects is the best way to preserve and pass them on for generations. Over the past decade, Legacybox has proven it is up to the task and offers its services at incredibly reasonable prices. Safe, secure and perfectly transcribed, your memories will live on thanks to technological advances and a whole lot of passion.
Our editors strive to ensure that the information in this article is accurate as of the date published, but please keep in mind that offers can change. We encourage you to verify all terms and conditions of any product before you apply.