Lemonade Insurance Review: Putting Policyholders First at an Affordable Price
Lemonade is working to make renters insurance easy, and do some good in the world while they're at it.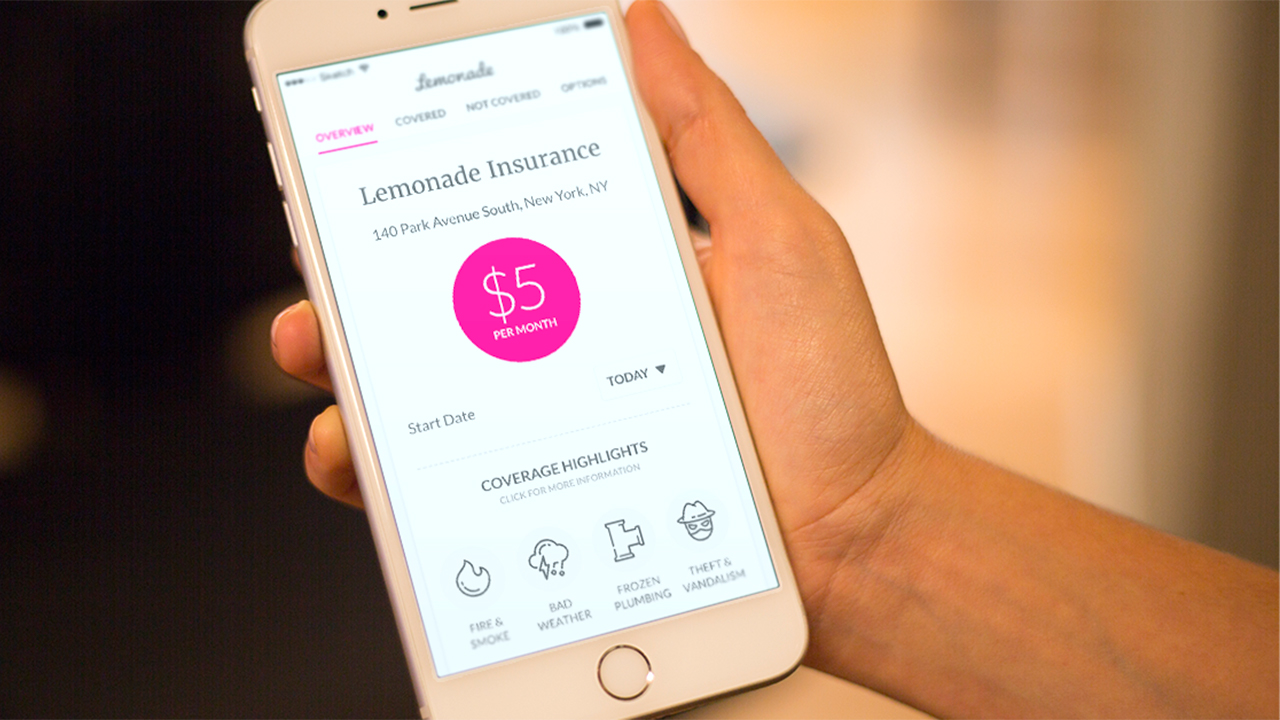 Insurance is certainly one of the less glamorous parts of being an adult. You know you need it, but finding adequate coverage and making a claim can both be huge pains. The entire process often takes more time, documentation and mental energy than it should.
Recognizing these pain points, Daniel Schreiber and Shai Wininger created Lemonade, a new AI-powered company working towards making insurance easier. They are currently operational in 21 states with more coming online in the months ahead. Lemonade offers condo, renters and homeowners insurance, and we're taking a look at how they are hoping to change the insurance business.
How Does Lemonade Insurance Work?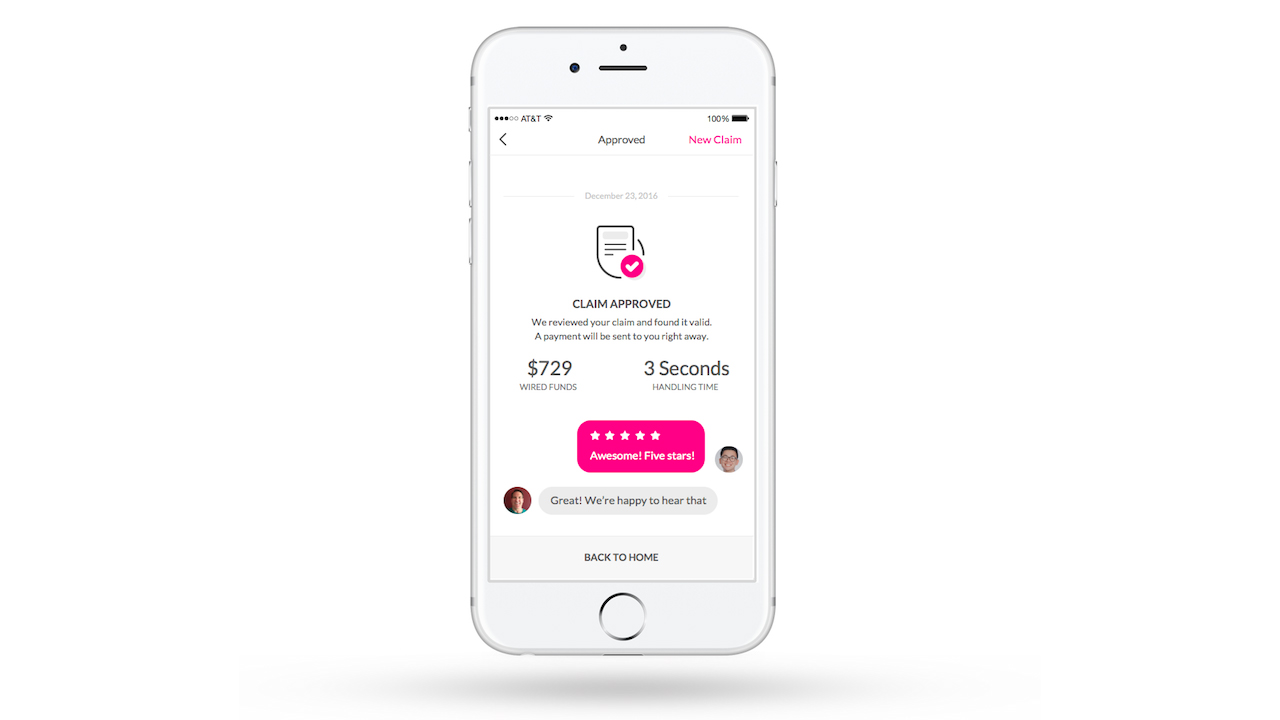 At its basic level, all insurance works the same. It covers, reimburses, or protects you in some financial way against loss or damage to life and property. In return for this financial security, you pay a regular premium. When you have a claim, you submit a bunch of documentation (usually in the form of photos, videos, invoices, written testimony, etc.) and wait for the insurance company to eventually pay you out a portion of what you lost.
According to the Insurance Information Institute, a 2016 study showed that while 95% of homeowners carried insurance, just 41% of renters carried it. Lemonade, however, is hoping to change that by tweaking the traditional insurance model.
First, Lemonade is not a typical insurer with stockholders to pay out. Instead, they are a mutual insurer or mutual insurance company. That means that the policyholders are the owners of the company. Lemonade says that this structure helps ensure that claims get paid faster and in full. It also avoids the typical conflict of interest between stockholders and policyholders.
To make this structure work, the company takes fixed fees out of premiums that go towards three things:
Reinsurance: Reinsurance is used to cover claims that may go above and beyond the pool of money that the company sets aside for claims. Lemonade is reinsured by big groups like Lloyds of London and Berkshire Hathaway
Claims: Claims made by policyholders are paid out of this portion of your premium.
Basic business costs: According to Lemonade, a fixed percentage of your premium goes to salaries, technology investment, profit and health care.
Any money left over at the end of the year becomes part of another unique feature of Lemonade — a charitable donation they call Giveback.  When you sign up for Lemonade, you choose a charitable cause that you support. Once a year, any unclaimed money from your premiums (and those of others who also chose the same cause), are donated to your charity of choice. Givebacks aren't guaranteed, but they are a great way to do some social good while keeping your stuff safe.
How Do You Sign Up for Lemonade Insurance?
To sign up, download the Lemonade iOS or Android app to apply. Alternatively, chat with Maya, Lemonade's online AI-powered bot.
The process is simple both online and on your phone. You "chat" with Maya, who asks simple questions about where you live, whether you rent or own, if you have a dog, etc.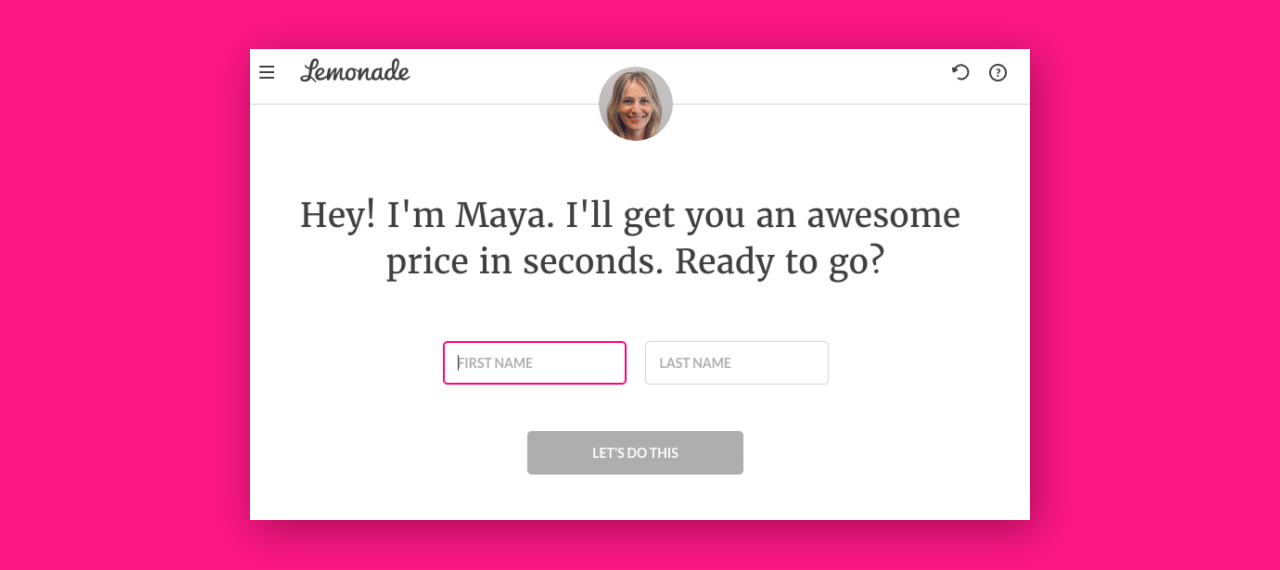 The whole process takes about two minutes, and Maya gives you a quote after assessing the features of your property. For example, since I live in Los Angeles near the beach, Maya looked at things like how close I was to the ocean, what my fire danger was, the age of the house I rent, and how durable the building may be. After briefly calculating, Maya decided that my premium would be $22.50 per month for renters insurance.
The quote included:
$60,000 in personal property coverage: This covers the stuff inside the house.
$100,000 in personal liability coverage: In case someone gets hurt on the property.
$18,000 in loss of use: This would cover me if I had to be out of the house because of damage.
$1,000 in medical: This covers someone else's medical bills should they get hurt on the property.

Since my partner and I typically carry more than this on our renter's insurance, I increased the coverage amounts to match what we currently carry. The new estimate came to $31.09 per month. Considering that we currently pay $68.08 per month with our carrier, switching to Lemonade could save us as much as $443.92 per year!
In addition to the potential savings, Lemonade also makes it easy to switch insurance companies. If you choose to sign up with Lemonade, they notify your current insurer to help cancel the policy and transfer to Lemonade.
Alternatives to Lemonade
Traditional insurers, like Progressive, Geico, Allstate or State Farm, tend to charge higher premiums for renters insurance than Lemonade. This is primarily due to the fact that they have shareholders to keep happy and thus, require higher profits.
With that said, you may be able to get more affordable renters insurance through one of the bigger companies if you bundle your insurance. Opting for renters, car and life insurance through a single company could earn you big discounts. Since Lemonade only offers renters/homeowner insurance, you'll need to do your own assessment to find the best deal.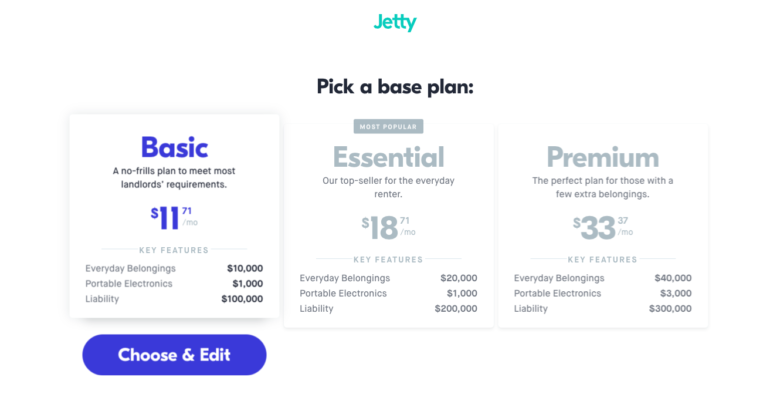 If you're looking for an alternative to the big insurance companies, you can also check out another recent upstart called Jetty, which uses a similar process to get you affordable renters insurance. I ran a quick quote, and to get the same $60,000 of personal property coverage, the cost was an estimated $41.87 per month. That's $10.78 more per month, or $129.36 more per year, than Lemonade.
Jetty has also paired up with landlords to offer guarantor services for your new place. They also offer deposit management, which is something that Lemonade doesn't currently offer.
So, What's the Catch?
Insurance is inherently risk-based. Rooms full of actuaries and computer AIs work tirelessly to predict everything from the length of your life to when the next hurricane or earthquake will hit. However, it's not an exact science, and nothing is certain. And if a large-scale disaster does hit, Lemonade could have a tough time paying out claims.
Lemonade is still relatively small. According to an August 2018 story on Bloomberg, Lemonade has experienced a few growing pains — paying out more than it took in in the first half of 2018. The company also posted a blog in June of this year about some of their struggles.
Lemonade is also currently benefitting from low reinsurance costs due to the multiple-year reinsurance deals they've locked in. But there is always the possibility that those deals could change based on world events and economics. For the individual policyholder, that could mean rising premium costs or unpaid claims.
Finally, Lemonade relies heavily on AI and computer-based help logic to process claims. If your damage is tricky or extensive, it could take some time to get a real human on the phone or via email. This can be especially frustrating when sending claims through the AI system first.
Should You Sign up for Lemonade Insurance?
If you're looking for a way to save money on renters insurance, Lemonade seems like a great bet. The price savings is definitely enough to make me consider switching.
It's hard to say what the claims process is like, but reviews are mostly positive. Many people seem satisfied with the cost and ease of working with Lemonade. As any financial move you make, be sure to do your homework before signing up. Compare rates and coverage with various insurance companies to make sure that everything works for you and your needs.
Our editors strive to ensure that the information in this article is accurate as of the date published, but please keep in mind that offers can change. We encourage you to verify all terms and conditions of any product before you apply.