This Free Service Could Save You Thousands Refinancing Your Mortgage
LendingTree's lending marketplace helps you refinance your mortgage at no cost to you.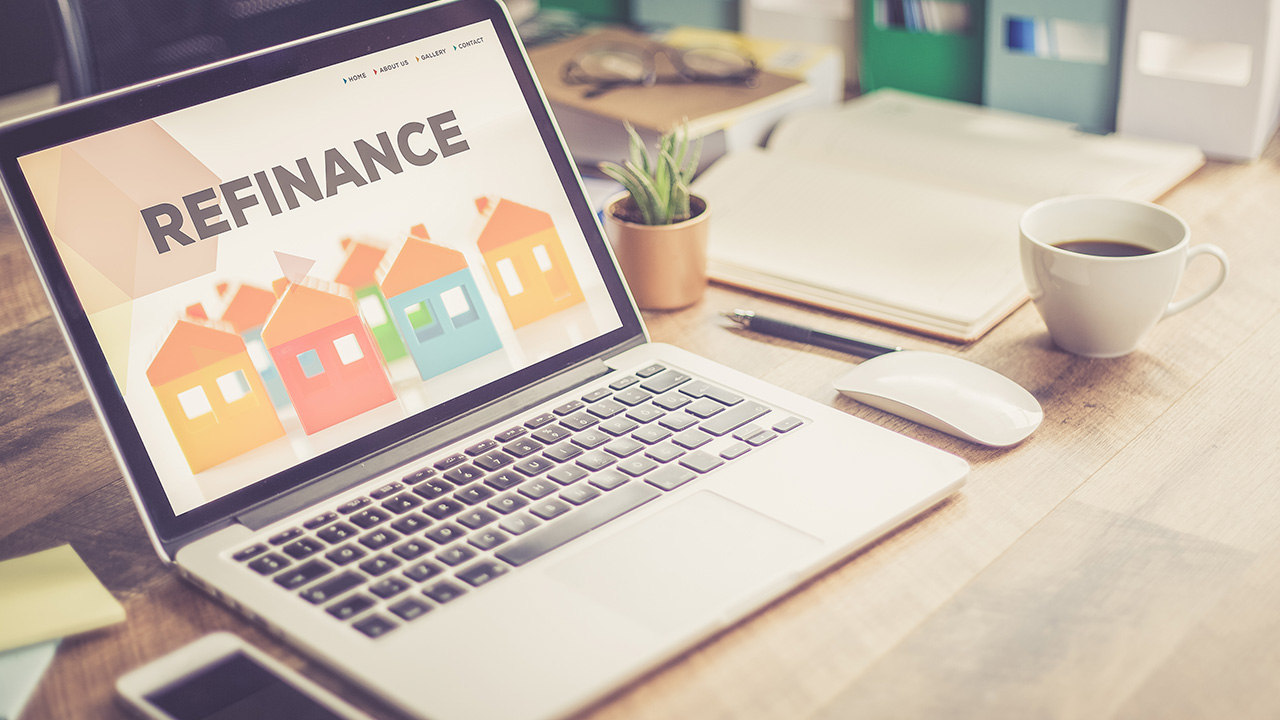 Mortgage interest rates are at near historic lows. So, if you've had your existing mortgage for a while or if your credit has improved, now may be a great time to think about refinancing your home loan.
When you refinance a mortgage, it pays to secure the lowest interest rate possible. The difference between one percentage point or even half a percentage point might not look like much on paper, but even a slightly lower rate could lead to significant savings over the next several decades.
Thankfully, there's a free service that makes the mortgage rate shopping experience easy to navigate. It's called LendingTree. In some cases, LendingTree might help you save tens of thousands of dollars on a mortgage. Read on to learn more about LendingTree, how the service works and why it may suit you better than the traditional mortgage shopping experience.
Refinancing a Mortgage With LendingTree
When you're ready to refinance, there are several ways you can begin searching for the perfect new home loan. You might contact:
A traditional financial institution, like a bank or credit union
An online mortgage lender
A mortgage broker who searches for available loans with several lenders on your behalf
You can also start your search for the best mortgage available to you by using a newer tool — an online lending marketplace. LendingTree, one of the largest and oldest lending marketplaces in the United States, offers a free online tool you can use to locate lenders ready to compete for your business.
When mortgage lenders actively compete for your business, it can work in your favor. According to LendingTree, consumers may save an average $38,904 by comparing mortgage rates among lenders in its marketplace. The average savings is based on LendingTree's Mortgage Rate Competition Index, April 2020, for a 30-year, fixed-rate on a $300,000 refinanced mortgage.
How LendingTree Works
LendingTree was launched in 1998 by a young accountant, Doug Lebda, who knew that finding the best deal on a mortgage was important. But when Doug decided to buy his first home, he found the actual process of rate shopping with multiple lenders to be complicated and tiresome. So, he created LendingTree and developed a way to connect lenders, who are constantly seeking new business from well-qualified borrowers, with consumers who want to secure the best loan offers possible.
LendingTree is different from a mortgage lender or broker. The company itself doesn't issue loans. Rather, the Charlotte, NC-based company has a network of lenders who want to compete for your business. LendingTree leverages its network to help you compare multiple mortgage offers side by side. You pay no fees or markups for using the service, but lenders pay LendingTree for the advertising opportunity.
Requesting Quotes
To begin the loan-comparison process, you'll fill out an online questionnaire with some basic information about yourself and the type of mortgage you need. Initially, LendingTree may ask you to share:
Personal information (name, address, phone number and email address)
The type of property you're refinancing (single-family, townhome, condominium, etc.)
How you will use the property (primary residence, rental or second home)
The property's location
The estimated value of the property
Your remaining mortgage balance
Whether you have a second mortgage on the property
If you'd like to apply for a cash-out refinance (increasing the size of your loan)
Your estimated credit score (excellent, good, fair or poor)
Next, LendingTree shares your information with lenders that are eager to try to win your business. Once you submit your online questionnaire, you may immediately receive contact information for several lenders, along with potential interest rates. You could also receive emails from up to five potential lenders who may want to work with you.
How Much Money Could You Save?
Whether you secure a lower interest rate by rate shopping, improving your credit or (better yet) a combination of both of these strategies, it could have a positive impact on your finances. On a $300,000, 30-year fixed 1% equals a monthly mortgage payment of $1,478 (not including escrow fees for taxes and insurance). Over the life of the loan, you'd pay $231,991 in interest.
Here's how much money a lower interest rate might save you in this scenario.
30-Year Fixed Mortgage, $300,000

Payment and Total Interest, Based On Interest Rate

Annual Percentage Rate (APR)
Monthly Payment
Total Interest Paid
2.672%
$1,212
$136,451
2.894%
$1,248
$149,181
3.071%
$1,276
$159,478
3.285%
$1,311
$172,100
3.715%
$1,383
$198,022
4.261%
$1,478
$231,991
On the far end of the spectrum, the difference between an APR of 4.261% APR or 2.672% could save you $95,540 overall ($266 per month). Yet even moving from an APR of 4.261% to 3.715% could lower your overall interest by $33,969 and cut your monthly payment by $95.
Next Steps
Lower rates shouldn't be your only consideration when you decide whether to refinance your mortgage. You should also factor in the fees the lender will charge you and how long you plan to keep your home. Make sure the lower interest rate (assuming you can secure one) will have time to offset any lender fees you pay before you make your final decision.
Once you crunch the numbers and you're ready to move forward, you can make the rate-shopping process a lot easier by visiting LendingTree. You don't have to spend hours hunting for the most competitive offers when LendingTree can bring multiple lenders directly to you.
Other Ways to Save Money on a Mortgage
Rate shopping isn't the only way to potentially secure a lower interest rate on a home loan. Below are two other strategies that might save you money when you're ready to refinance.
Improve your credit. Good credit can go a long way toward helping you find more attractive loan offers. If you want to improve your credit, smart habits like monitoring your credit reports for errors and paying every bill on time are a great place to start. Using credit cards responsibly might give your credit scores a boost as well.
Avoid taking cash out. If you have equity built up in your home, you might qualify to borrow more money than you owe when you refinance your mortgage. Some people use this opportunity to pay off high-interest debt, finance home improvements or make other large purchases. But it's usually best to avoid cash-out refinances unless you need the money for a worthwhile reason. With a cash-out refinance, you increase the amount of debt you owe. This extra debt leads to higher monthly mortgage payments than you would pay otherwise.
---
Any product or service prices/offers that appear in this article are accurate at time of publish, and are subject to change without notice. Please verify the actual selling price and offer details on the merchant's site before making a purchase.