From Desks to Desktops, Lenovo Has Your Home Office Covered
Lenovo has everything you need to set up or improve your work from home space.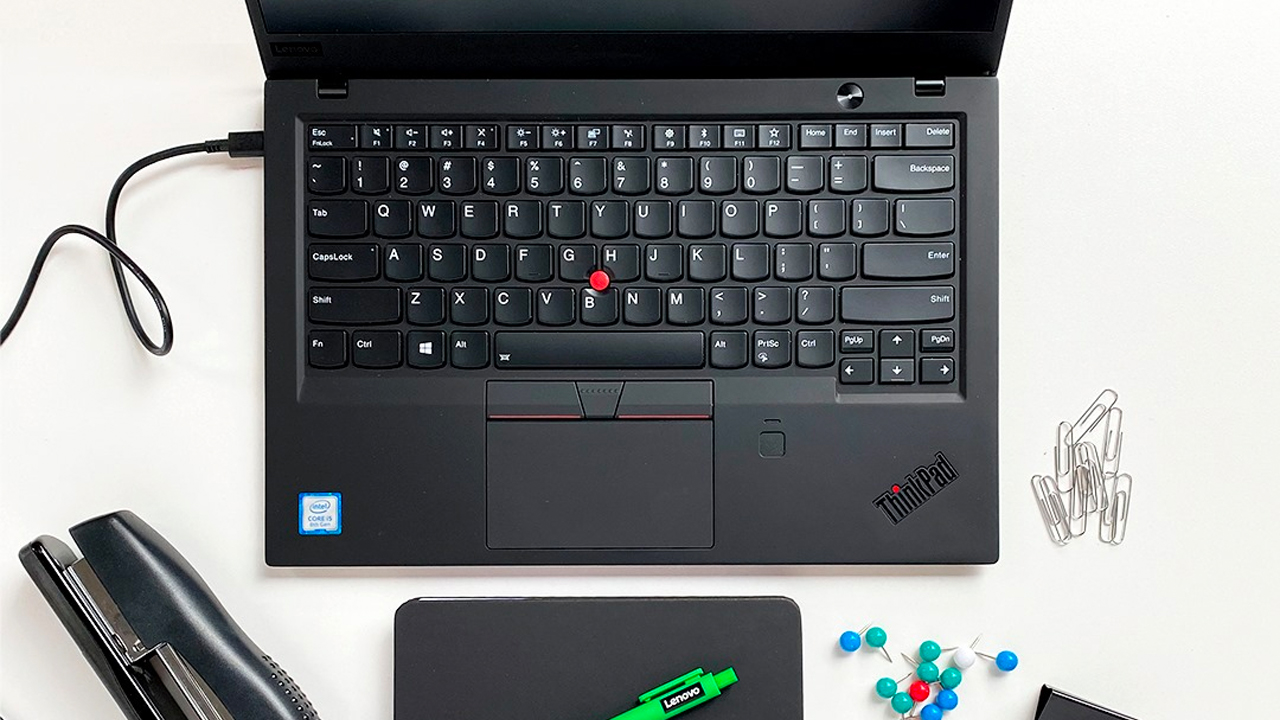 More jobs are allowing employees to work from home with each passing year, and in times of crisis, these perks become necessities. This same technology is also empowering individuals to create their own businesses and become a full-time freelancers, opening new doors of remote employment worldwide. Regardless of your current situation, if you want to maximize productivity while working remotely you'll need to create a capable workspace for yourself.
This can feel easier said than done, especially if you're new to the work from home world and aren't sure if you're going to stick with it in the long run. Thankfully, Lenovo has you covered. Offering a wide range of products for businesses big and small, you're sure to find something that fits your needs.
Shop Lenovo Home Office Products
To make your setup a little easier, we've put together a list of products essential to all home offices, sorted by whom they best fit — entry level freelancers, established professionals or spec-pushers looking for top tier gear. Whether you are just starting out or have owned a business for years, you'll want to have a look at what Lenovo has to offer.
Desktops and Laptops

Computers are the focal point of any home office. While beginners will want to invest in something that's both affordable and reliable, professionals with years of experience will likely be looking for something with a bit more power. The industry you work in also plays a role in which products you choose. For example, a freelance graphic designer might want something with excellent processing power, whereas a lawyer could potentially get by with a reliable and secure budget option.
You should also consider whether you need a laptop, allowing you to bring your work on vacations or business trips. It's possible – and highly advised – to save money by skipping out on a desktop entirely and hooking a laptop up to a monitor while at home. This way you have the portability of a laptop, but can also take advantage of a larger screen when working at your office.
Entry Level
Established Professional
Top Tier
Computers are always going on sale, but oddly enough our favorite one here, the ThinkStation P330, has hardly even been discounted over the past year. Be sure to scout around for something that matches your needs, but you can't go wrong with any of these choices.
---
Monitors

Just because you can afford it, doesn't mean you should buy the largest monitor available. If you sit too close to a large monitor, you'll find work becomes more frustrating and can cause an increase in eye strain. Many professionals believe 27″ monitors hit the sweet spot—large enough to allow for multiple tabs open at once, but not so large as to create an unwieldy work environment.
Note: To access these sale prices, use coupon code WFHDEAL when checking out.
Entry Level
Established Professional
Top Tier
As is the case with computers, finding the right monitor is a personal choice and highly dependent on your profession. For example, many video editors prefer massive screens so they can more easily see fine details in their work. Although Slickdeals has never seen the 43.4″ Lenovo Legion monitor go on sale, smaller monitors typically see discounts of up to $100 on a weekly basis.
---
Chairs

The most personal of all office furniture, picking out a comfortable chair can be a challenge. The best in the business are highly adjustable, making them work for all heights and body sizes. Every chair listed here can be modified to your liking, allowing you to focus on your work without having to worry about backaches.
Entry Level
Established Professional
Top Tier
The WorkPro series typically go on sale a few times a year, offering discounts anywhere from $50 to $150, depending on the exact model.
---
Desks

As it's the first thing you'll see when walking into your office, you might be tempted to spend a lot of money when purchasing a desk. However, the only factors that really matter when it comes to finding the right one are stability, size and comfort. Our entry level pick is an incredibly stylish piece of furniture, but isn't nearly as adjustable or spacious as those higher up on the list.
Note: To access these sale prices, use coupon code OFFICEDEPOT5 at checkout.
Entry Level
Established Professional
Top Tier
Slickdeals doesn't typically see many discounts on computer desks, and the ones that do go on sale tend to be on the budget end of the spectrum to begin with. However, Lenovo currently has several viable options for remote workers of all types.
Don't forget to set up a
Deal Alert
if you want to keep track of when the Lenovo products you're interested in go on sale.
Our editors strive to ensure that the information in this article is accurate as of the date published, but please keep in mind that offers can change. We encourage you to verify all terms and conditions of any product before you apply.