Blue Brings the Yeti X Microphone Into 2019
But are the upgrades worth the cost?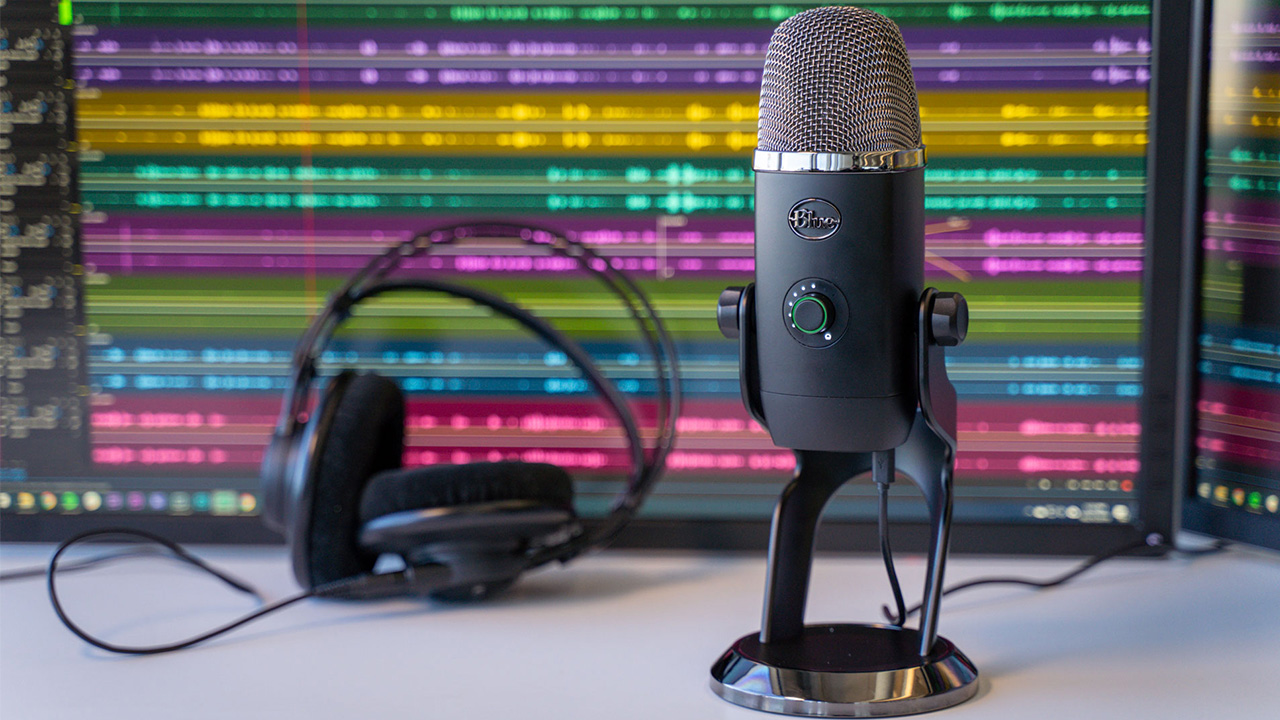 It's a tough sell trying to convince PC owners they need a standalone microphone, much less one that retails for more than a hundred bucks. But mic-maker Blue has been convincing customers for about a decade to do just that with its Yeti line of microphones.
With the Yeti X, Blue has gone back to the well for a new, futuristic update of its flagship mic. And impressively, Blue continues to make the Yeti X seem, well, mostly worth it — which is saying something for a $170 microphone.
Yeti X Specifications
Four-capsule array
High-res LED metering
Multi-function smart knob to control mic gain, volume and more
Blue vo!ce broadcast vocal effects
Customizable LED lighting
Competing With Itself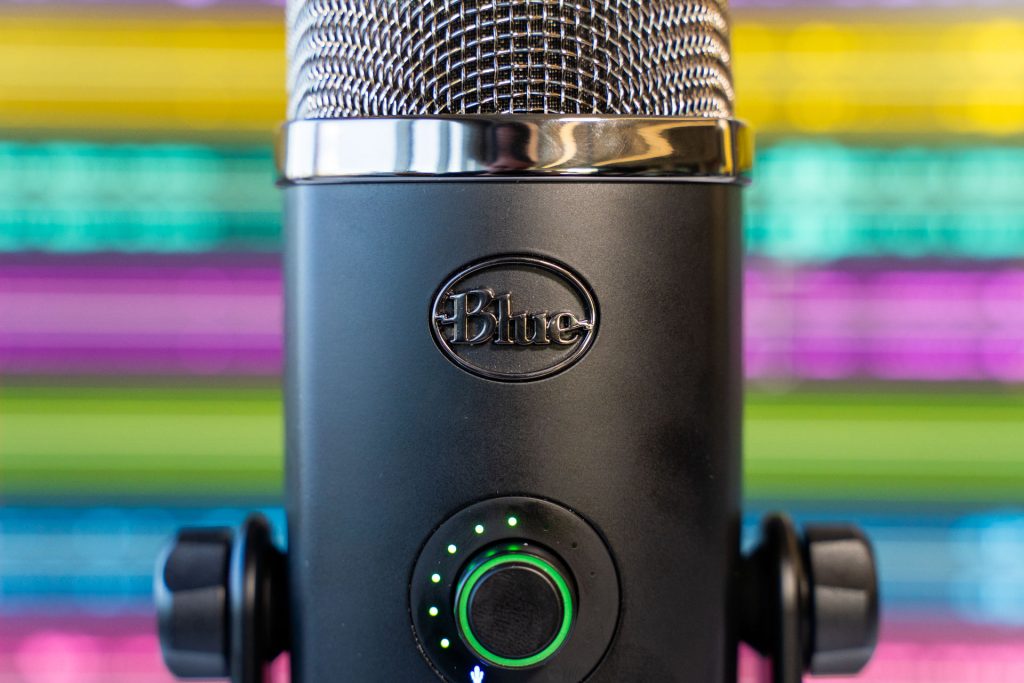 The original Yeti mic was popular, in part, because of its fairly simple setup and dramatically superior audio quality as compared to just about any other consumer PC microphone. Few other microphones reasonably compete in the market, outside of actual pro gear. And Blue's ability to continue selling the mic largely unchanged for almost a decade without a significant price cut is impressive.
I've used the original Yeti since 2012, and have had nothing but good things to say about it. It has served as a podcast mic, a Discord and Skype device, and a voiceover tool. In one of the more surreal moments of my journalism career, I had a pleasant older woman at the BBC inquire about the microphone I was using when I spoke with their host about the International Dota 2 Championship. It's a workhorse that also happens to be a fantastic option.
With the Yeti X, the now Logitech-owned Blue has revamped and reconfigured their legendary microphone. The results? Unsurprisingly, it's mostly as good or better than the original — with just a few confusing choices along the way.
Changes for the Better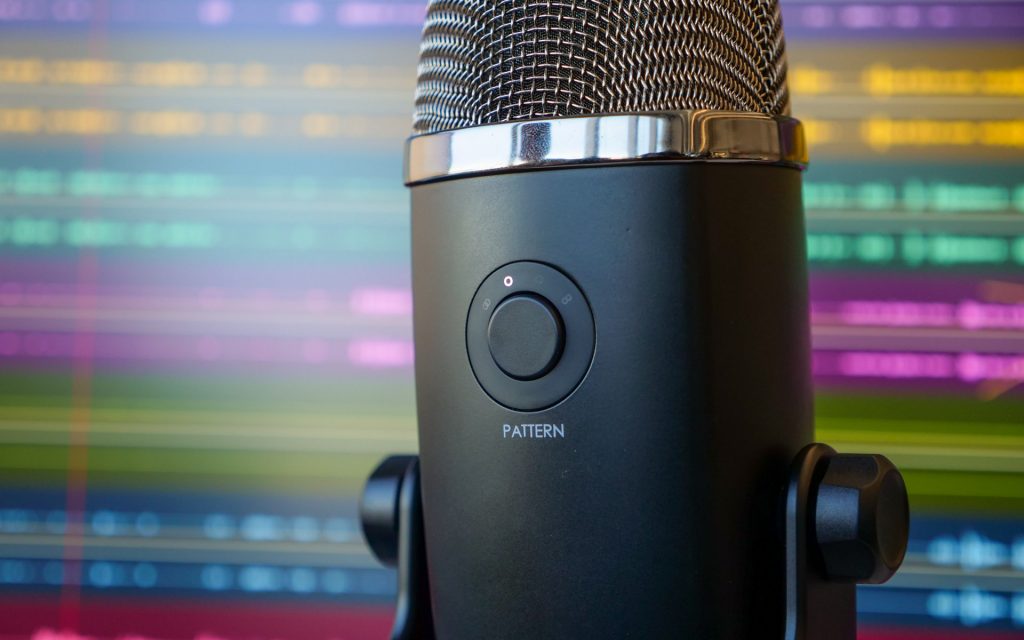 Blue touts a new "four capsule condenser array" for the Yeti X, which it claims produces better audio quality than the previous generation of Yetis. At first blush, it comes across more as a collection of refinements. It still features the same four configurations for input: a front-facing cardioid setting for single user voice (my go-to Yeti setting for years); a stereo mode Blue labels "perfect for ASMR"; an omnidirectional configuration for room audio and teleconferencing; and a bi-directional setting for interviews and two-person podcast recording.
At the same time, this is where the Yeti X's changes surface. Rather than the almost quaint knob switch on the original Yeti, the X substitutes a single button on the rear of the mic that cycles through each mode, as shown by a tiny LED indicator for each pattern. While this leads to a more streamlined appearance that matches the black chassis, the new design actually makes switching from mode to mode a little less convenient. With the last Yeti model, you rotated to the desired setting. but with the X, you've got to slowly press the button to eventually arrive at your configuration.
Similarly, the Yeti X now features only one input device on its front face. This, by default, serves double duty as both a volume knob and, when clicked, a mute button. It's a carryover from the single-button mute feature of the previous Yeti.
However, this knob actually serves triple — or, rather — quintuple duty on the X. In addition to muting and volume, clicking on the knob for two seconds alternates between volume and additional adjustment settings. This allows you to set mic gain, as well as internal balance between headphone sound from your PC and your monitored mic input (critical for many streamers).
Meanwhile, the knob itself is a much smoother turn than previous models, while still managing to feel substantial. There's a sense of heft that you typically get with nicer recording gear. And once you've used high-end EQs, receivers and amps, it's hard not to notice the difference. The Yeti X feels weighty enough to comfortably sit next to that higher-end audio gear.
This is a major suite of quality of life improvements, and all of them are useful. Holding the knob down for two seconds at a time to swap through settings is a slightly odd compromise of simplicity and obtuseness, but I did appreciate the reduction in surface clutter.
Changes for the (Slightly) Worse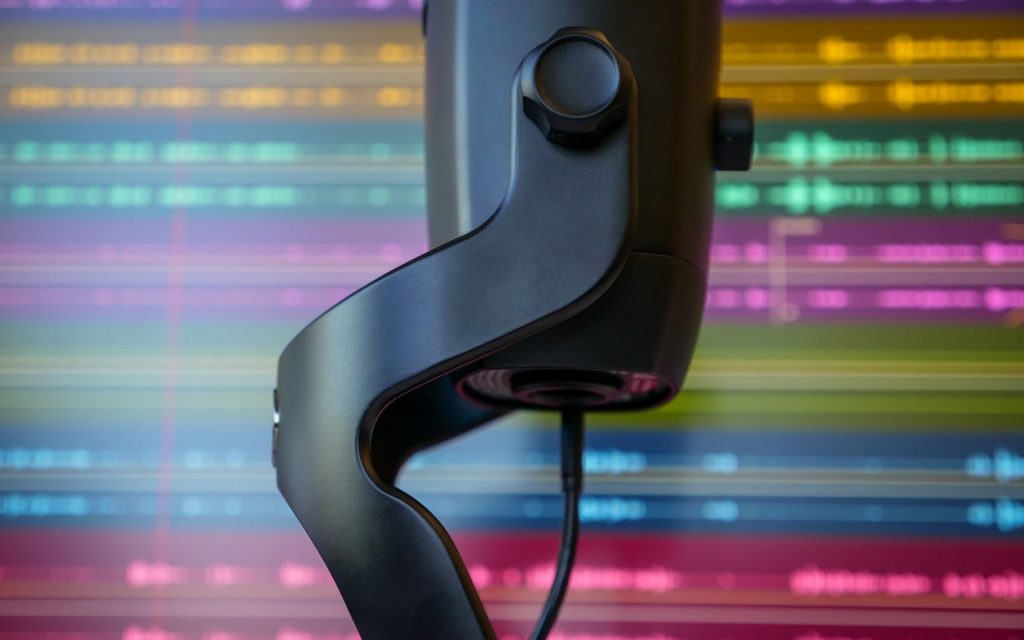 Speaking of feeling weighty: The Yeti X put a heavy strain on my desk-mounted microphone arm, causing it to have some trouble staying aloft until I tweaked things a bit. This is especially curious, as Blue claims the X is actually a tiny bit lighter than the previous version. This could just be a leverage issue, as the mic's center of gravity for the bottom mount has shifted. Your mileage may vary. My mileage dictated that I couldn't hang a pair of Astro A50s on my mic arm with the Yeti X installed, as I could with the original generation Yeti.
The Yeti X's included stand is a very clean, satisfyingly weighty base. It should resist all but the most deliberate of motions, and seems weighted to absorb any impact on its host surface with little drop in audio quality. For users who have already invested in mounts for their microphones, however, there are some changes that might make your life a little more difficult.
Like the original Yeti, the Yeti X features bolt-oriented holes on the sides of the mic for U-shaped mounts (such as the included stand). The bottom-mount also makes a comeback, allowing for an inverted, face-level position with mic arms. However, the Yeti X's mounting assembly is centered along the same axis as its micro-USB port, a departure from the original Yeti's design that could very well conflict with many mic arms — such as mine.
The joint assembly (which includes the mounting bolt and its attachment point on the bottom of the chassis) was uncomfortably close to the Yeti X's USB cable. I'm fairly sure I damaged at least one USB cable trying to get everything situated. U-shaped mount users are going to have a much less painful time dialing in their setups.
Finally, a note about the Yeti X micro-USB port. This decision is by far the most perplexing. It's 2019 — USB-C has been the standard for a few years, and its directionally-agnostic form factor makes heaps more sense than the many-more-years-old micro-USB port the Yeti X includes.
Is the Yeti X Worth the Price?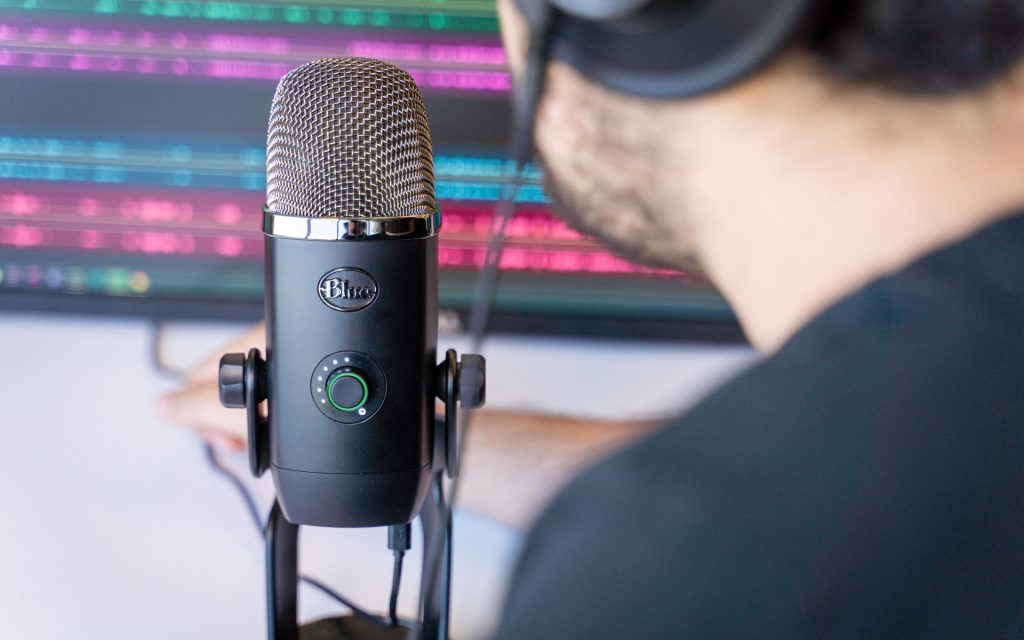 After everything was installed and working, I was once again taken aback at how simply the mic provided fantastic results, much as its predecessors always have. It's an excellent "set it and forget it" product if you want it to be
Out of the box, you'd be hard-pressed to find a better sounding mic without investing hundreds, or even thousands, of dollars on standalone EQ boxes and XLR-powered professional audio recording gear. And that high-end gear would likely result in only marginally superior quality when compared to the Yeti X.
The question that remains for existing Yeti owners is likely, "does it sound better," and I'm honestly not sure I can give a definitive answer. Audio quality and preferences are intensely personal and divergent outside of some basic standards. I think the Yeti X sounds good, but better? That's hard to say. It sounds… different? The sound stage might be a bit fuller.
PMa2FSkSeGU
However, Blue has gone the extra step to add even more tweakability to the Yeti X with the inclusion of its Blue VO!CE software. This offers a suite of audio and EQ options, allowing you to dial its sound to exacting specifications in a way that very, very few consumer-oriented products ever have. It's a breakout-EQ experience, without the need for the breakout EQ.
Whether that's enough to justify the price point comes down to what you plan to do with the Yeti X. If you want the best sounding, most full-featured standalone mic out there, the Yeti X is making a compelling case for the premium it charges.
---
Make sure you get the best price available on the Yeti X microphone or any other sound equipment by setting a Deal Alert.
Photos by Austin Nooe | Slickdeals
Our editors strive to ensure that the information in this article is accurate as of the date published, but please keep in mind that offers can change. We encourage you to verify all terms and conditions of any product before you apply.