Logitech's G203 Is a Great Gaming Mouse with a Budget Price Tag
Logitech trims the fat and delivers a solid gaming mouse for just $39.99.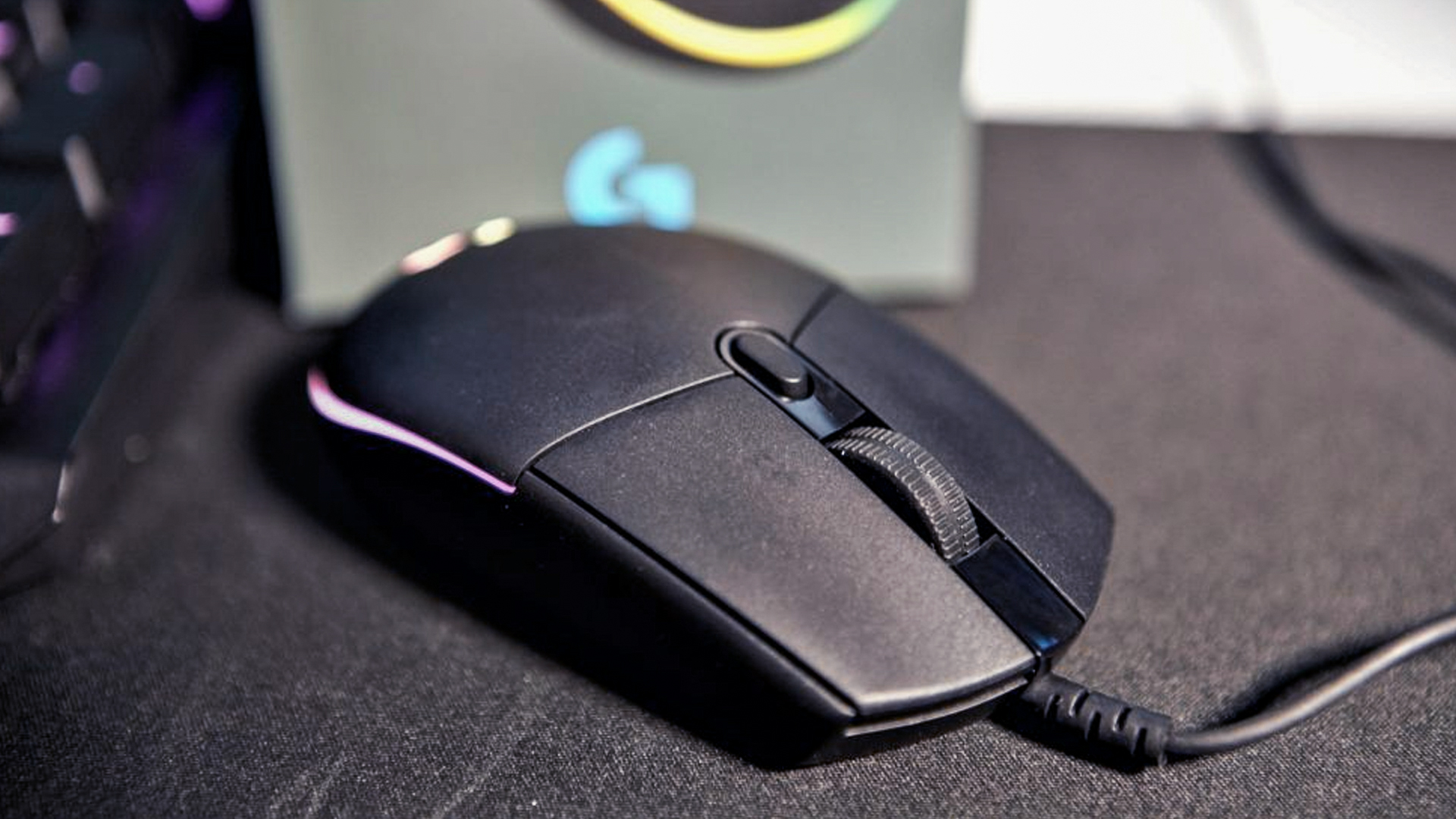 PC gaming peripherals are expensive. The demand for overkill tech specs, high-end materials and bulging feature lists send prices needlessly soaring. But the Logitech G203 takes a different approach.
It forgoes the more frivolous aspects of gaming hardware, choosing instead to focus on delivering on the fundamentals of a good gaming mouse. The result is excellent performance at the affordable price of just $39.99.
If you're on the hunt for a new gaming mouse that can get you pinpoint accuracy in bouts of Call of Duty: Warzone without having to drop $100 or more, the Logitech G203 may be the mouse for you.
Buy a Logitech G203 Gaming Mouse
Logitech G203 LIGHTSYNC Gaming Mouse Technical Specifications
6 programmable buttons
200-8000 DPI
1000Hz max polling rate
Lightsync RGB lighting
Internal storage for custom settings
Weight: 85g
Performance Where It Counts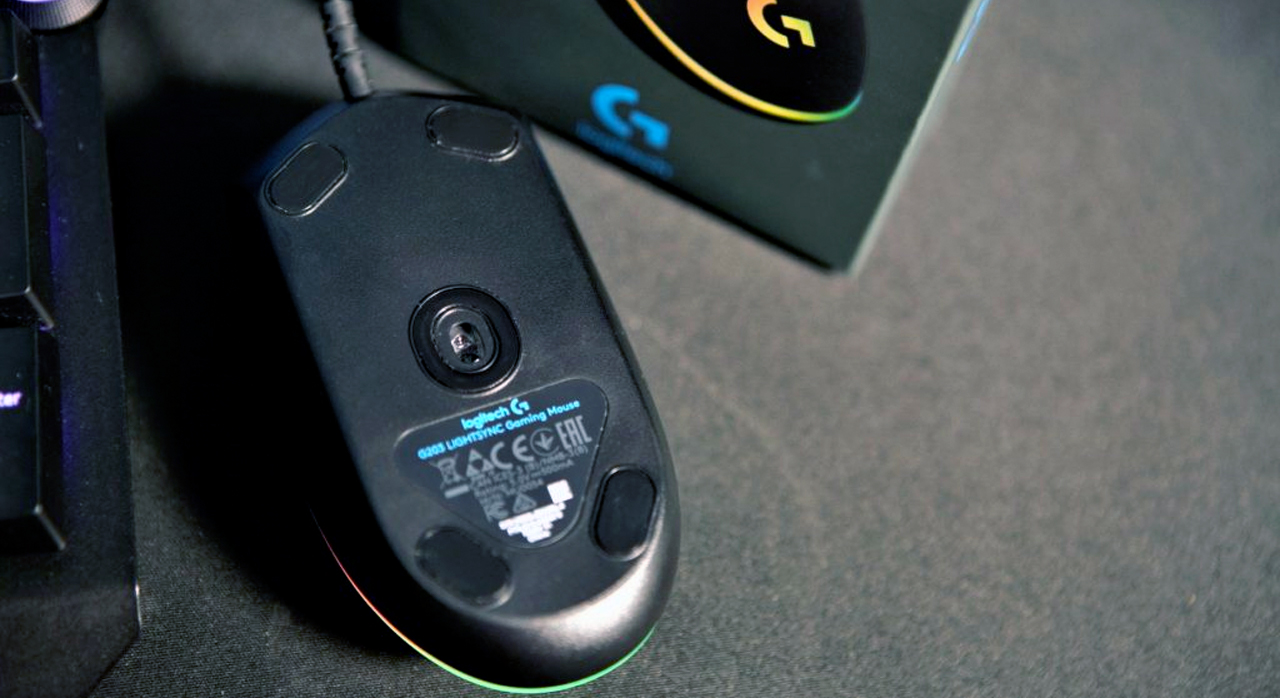 The whole premise of the Logitech G203 is delivering the right level of performance without needless expense. You get what's necessary for a great gaming experience without the pointless specifications of most high-end mice.
The sensor runs between 200 and 8000 DPI, which is more than enough considering most gamers immediately lower the DPI of their mouse to below 2000 – and often well below 1000. Anything higher than that makes the pointer control (and likewise your aim in FPS games) way too sensitive to be accurate. You don't need a 20,000 DPI mouse to be competitive.
Its polling rate (the frequency with which the mouse reports changes in motion) is 1000hz (1ms). Again, this is plenty. I would seriously debate the notion that anyone can tell the difference over 500hz when most are playing games with a refresh rate between 60 and 240Hz.
What these often touted specs can't tell you is how well the sensor responds to the various conditions in gaming. Flick motions, lift-off sensitivity and drop response (measuring motion at the moment before the mouse makes contact with the mouse mat) are the areas in which you can often see problems arise in some mice. But the G203 never missed a beat.
Classic Design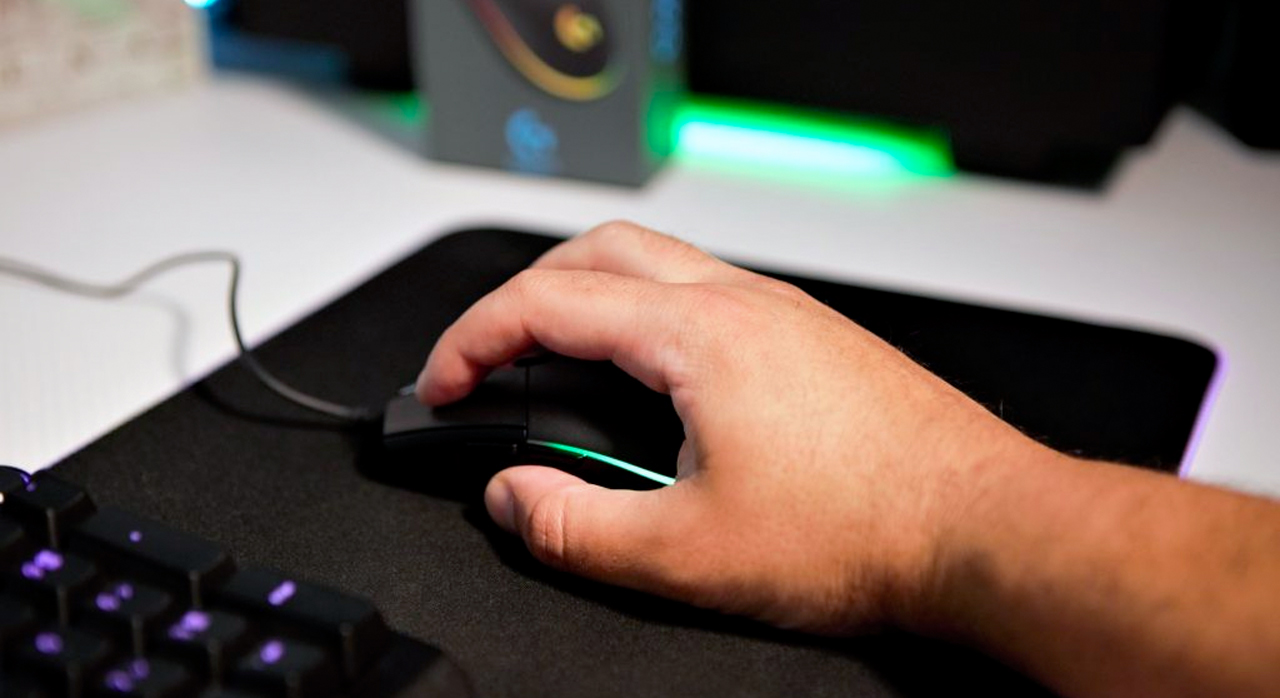 Logitech opted for a "classic design", which is to say they've taken a no-frills approach to the shape and button placement of the G203.
It looks and feels cheaper than a premium mouse for sure, with plain matte plastic and distinct lack of ergonomic contouring in its form factor. There's also no rubber texture for grip. It doesn't feel any better in the palm than an ordinary office mouse.
But like the sensor, its design is focused on the parts that matter most. You get the essential set of inputs – two main buttons, a clickable mouse wheel and two buttons on the left (nothing on the right, sorry lefty users). The main two buttons feature "metal spring tensioning," which apparently helps improve click consistency and durability.
There's a button below the mouse wheel used to select between up to five DPI presets, but since this is only handled by a single button, if you want to go down one preset, you have to keep pressing the button to loop around through all five.
Full Customization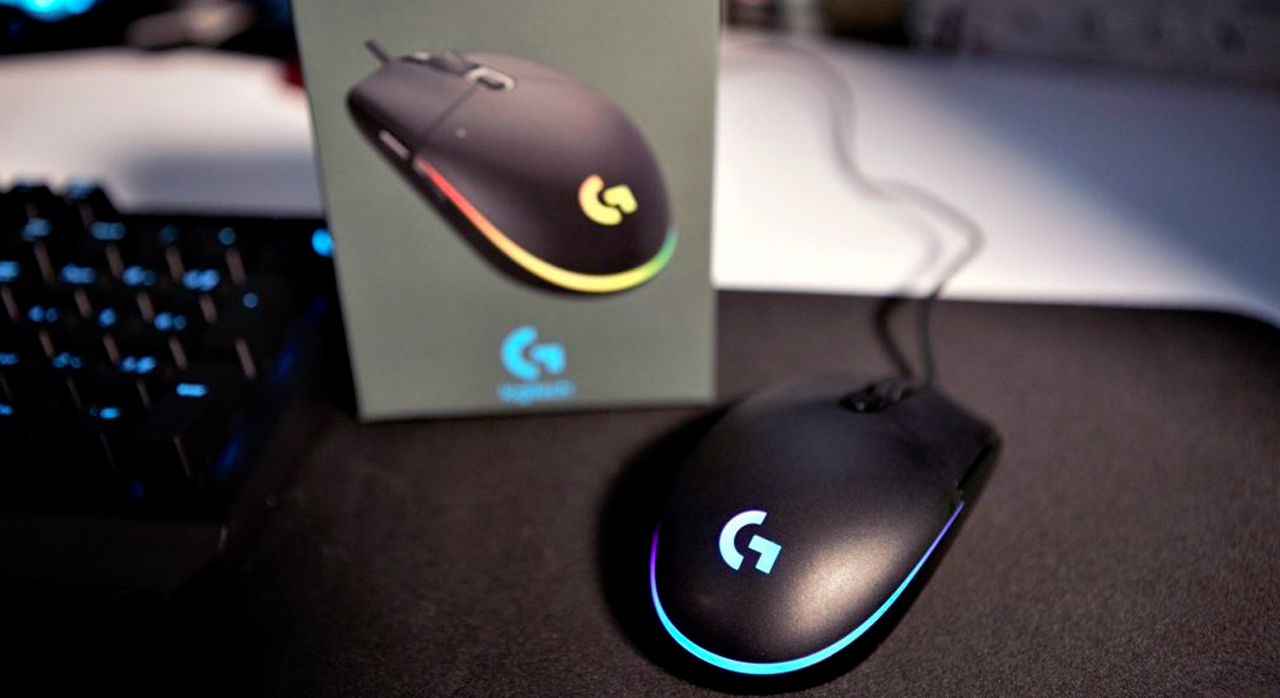 Despite its budget price, customizability on the G203 is relatively extensive. Although the mouse can be used as a plug-and-play device without the need for any software installation, to really maximize its capabilities you need the Logitech G Hub.
This software suite lets you remap any of the six buttons available, program macros and change the five DPI presets to whatever values you'd like.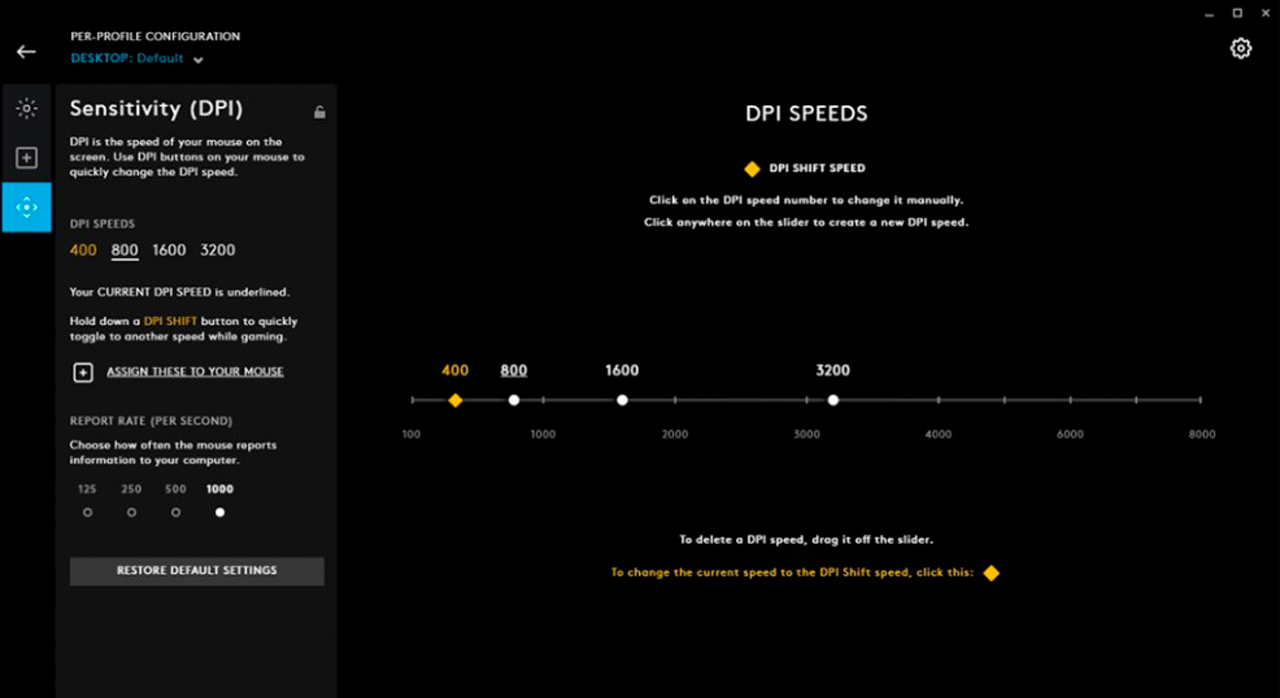 The G203's surprisingly vibrant RGB lighting stripe and logo can also be controlled via the Logitech G Hub, with various custom patterns available. And the LIGHTSYNC tech allows for compatible games to take control of the RGB lighting for bespoke effects while in-game.
All of your custom settings are conveniently stored on internal memory inside the mouse. That means that all of your settings remain, even if you plug the mouse into a different PC without the Logitech G Hub installed.
Should You Buy the Logitech G203 Lightsync Gaming Mouse?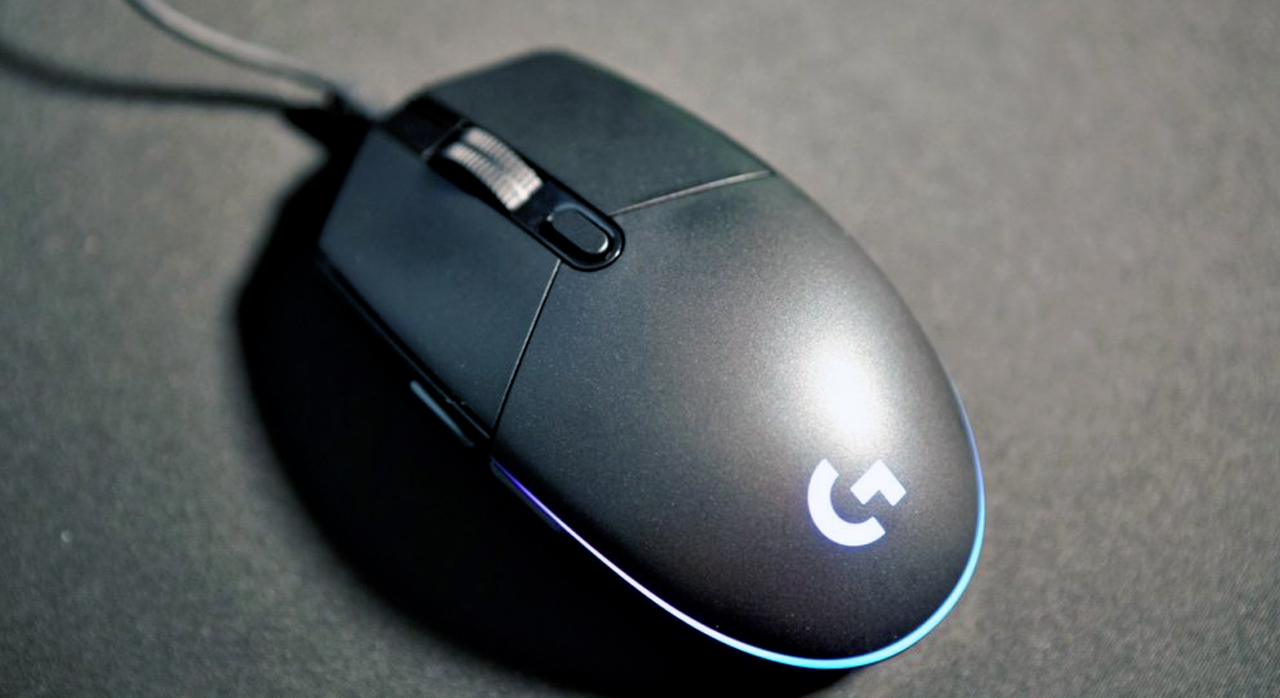 The Logitech G203 Lightsync Gaming Mouse is like a moment of sanity from an industry otherwise saturated with insane overkill tech specs and pointless marketing fluff.
It's a budget-friendly option aimed at bringing more realistic gaming-level performance at a value price. And it achieves this by delivering performance where it counts, without any of the excess garbage you don't need.
Yes, it lacks some of the premium creature comforts that do make a difference – like rubber grip surfaces, braided cabling, extra buttons and so forth – and it's overall design is rather basic. But if you just need a fundamentally good mouse that can cater to your gaming needs without breaking the bank, this is a good place to start.
Buy a Logitech G203 Gaming Mouse
---
Be sure to set a Deal Alert and we'll notify you when a new offer is posted to our forums. Additionally, find currently available discounts on our Mouse Deals page.
Up Next:
---
Any product or service prices/offers that appear in this article are accurate at time of publish, and are subject to change without notice. Please verify the actual selling price and offer details on the merchant's site before making a purchase.