Finally: Splurge on a Fancy Pillow with These Memorial Day Deals
Better sleep is closer and cheaper than you think.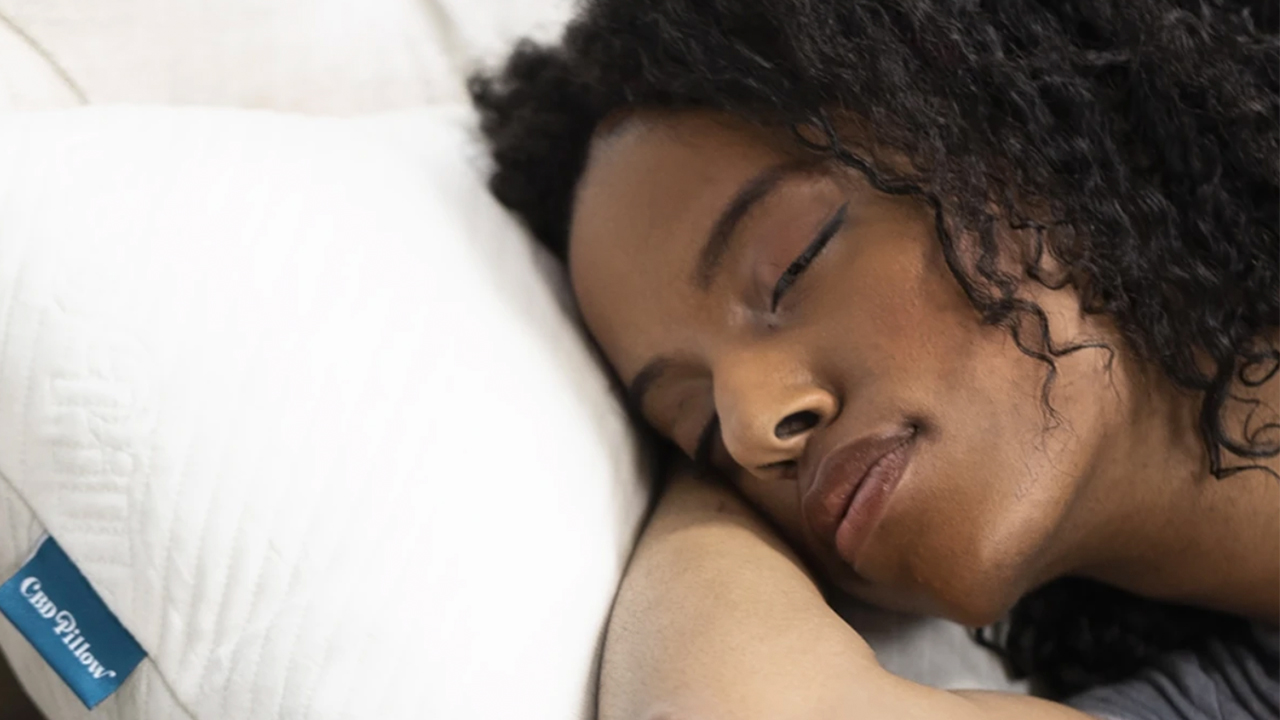 After years of tossing and turning on $5.99 Target pillows, the thought of paying more than $100 for a pillow was overwhelming. But after a few months of sleeping on a pricier pillow, I was converted. Almost a decade later, I now travel with my pillow because it's hard to go back to the cheap, down-filled pillows.
If you have always wondered if a pricier pillow is worth it, now is your time to snag one during the Memorial Day pillow sale. Many of these pillows also ship free and have generous return policies if you don't love them. Here are the top five pillow deals happening now.
Tuft and Needle Original Foam Pillow

Sale Price: $68 (plus free shipping) | Reg. Price: $75
If you prefer pillows that feel like down but don't lose their shape, Tuft and Needle's Original Foam Pillow is a good choice. The pillow also features cooling gel so you don't have to search for the cool side of your pillow throughout the night. Currently, the pillow has an average 4.5-star rating from over 3,000 reviewers.
Sleep Number ComfortFit Curved Pillow

Sale Price: $164.99 for two (plus free shipping) | Reg. Price: $219.98 for two
Right now, all Sleep Number pillows are buy one, get one half off. The ComfortFit curved pillow is the pillow that changed my thoughts on pricey pillows. It curves in for side sleepers and keeps your neck comfortably aligned throughout the night.
For $20 less, you can get the standard shape pillow, which is a good choice for back or stomach sleepers. Take the pillow quiz if you still need help choosing the best pillow for you.
Elite Rest Ultra Slim Sleeper

Sale Price: $41.96 (Prime eligible) | Reg. Price: $56.99
For those who prefer a thin pillow, this well-rated Amazon find is hypoallergenic and perfect for stomach sleepers and sleepers who prefer to sleep with their arm under the pillow.
One reviewer said, "It is the perfect thickness, the perfect bounce-back resilience and the perfect heat retention/release."
TEMPUR-Cloud Pillow

Sale Price: $99 for two (plus free shipping) | Reg. Price: $158 for two
One reviewer described this pillow as "plushy and never loses shape." The Cloud pillow is the highest rated pillow on Tempur-Pedic's site, but if you prefer firm pillows, they also have a sale on the TEMPUR-Neck Pillow.
Two TEMPUR-Neck Pillow cost $139, a savings of $178 when you buy more than one of the small size.
The CBD Pillow

Sale Price: $89.10 (plus free shipping) | Reg. Price: $129
This gel pillow is unlike any on the market because it is also infused with millions of microcapsules filled with quality CBD to promote deeper sleep and relaxation. The CBD oil lasts for three to six months, and then you buy a replacement pillowcase for $69.
If you don't want to buy a replacement pillowcase, you can still enjoy comfortable sleep on a gel memory foam pillow. One reviewer said, "I usually have ten million thoughts running through my mind, and as soon as I laid my head down on this pillow, I felt a sense of calm and ease."
Don't be put off if you see the sale price is only $99. An extra 10% is taken off in the cart, bringing the price down to $89.10.
If your whole sleep routine needs a makeover, don't miss our round-up of the best mattress deals for Memorial Day. You can also set a Deal Alert for your favorite brands or pillows to be notified the next time a good deal comes around.
UP NEXT:
---
Any product or service prices/offers that appear in this article are accurate at time of publish, and are subject to change without notice. Please verify the actual selling price and offer details on the merchant's site before making a purchase.