Men's Watch Style and Buying Guide
From our pockets to our wrists, timepieces have been a staple of men's outfits for centuries. Learn how to find a quality wristwatch at the best price.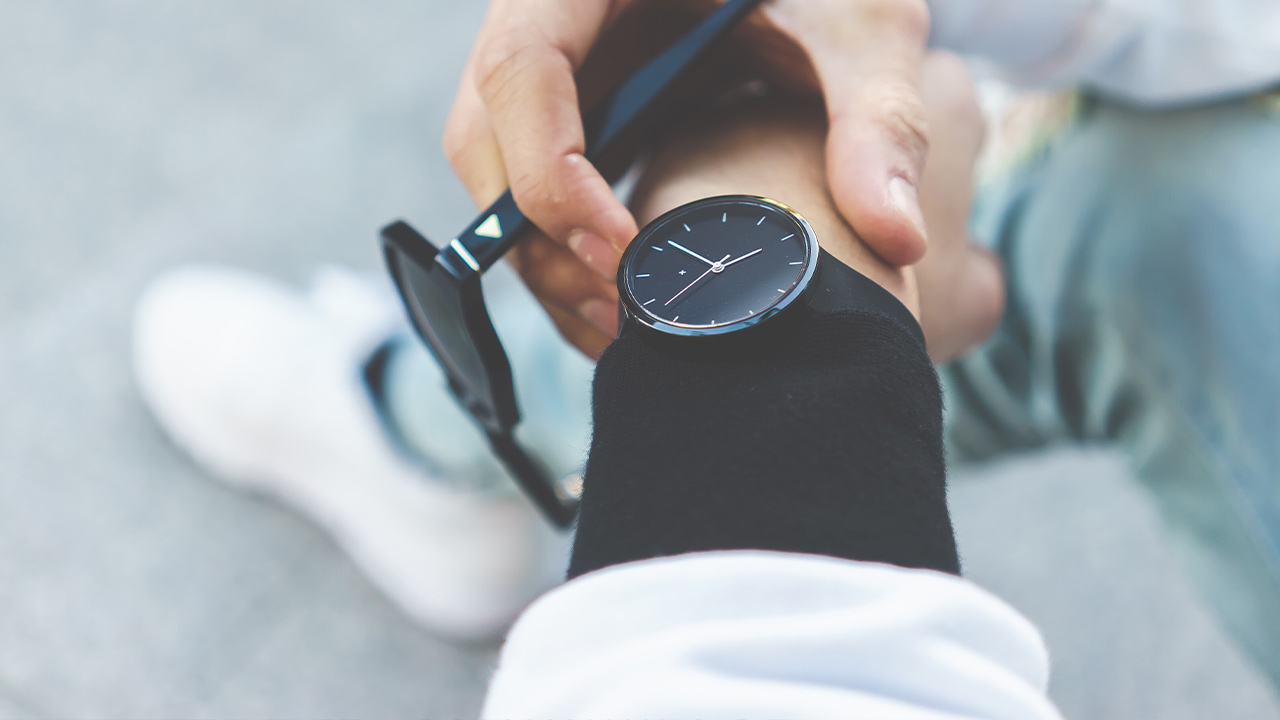 With the advent and ubiquity of cell phones, fewer and fewer men see the purpose in owning a wristwatch. When the subject of timepieces arises, it seems like there is always somebody ready to say, "Why wear a watch when your phone tells the time?"
Saying that a man has no need to wear a watch because he has a cell phone to tell the time is like saying one should never buy a Mustang because a cheap import car can get you from A to B just as easily. They're both vehicles, but one has a unique style and classic appeal, whereas the other is just a car. The same is true for timepieces.
A well-designed watch simply looks great and is enjoyable to wear — not to mention it's still more convenient to glance at your wrist than it is to dig your phone out of your pocket or briefcase whenever you want to know the time. We'll take a look at the features, styles and available movements in a quality timepiece, and look at a handful of notable brands fit for deal-hunters, as well as for those shoppers looking to splurge on something special.
History of the Watch
Although the mechanical clock was invented in Medieval Europe, by the 17th century, technological innovations allowed much smaller devices to be made, and soon the pocket watch was born. These remained common until wristwatches became popular with men in the early 20th century, gaining appeal in the 1920's as a result of their widespread use among soldiers in World War I.
Mechanical watches remained popular throughout the 20th century, but the industry endured a major shake-up in the late 1960's when quartz watches were introduced. These small, battery-operated movements could be manufactured cheaply and told very accurate time. Traditional mechanical watchmakers had trouble competing with low-cost quartz pieces at first, but through consolidation via The Swatch Group, the Swiss watch industry recovered and has undergone a revival in recent decades.
What's on the Inside: Wrist Watch Movements
The first decision when purchasing a watch is choosing what sort of movement you want. A watch movement is basically the "guts" of the timepiece — how exactly it runs and tells time. The two main categories here are mechanical and quartz. Following the "Quartz Crisis" in the late 1960's and early '70's, quartz watches continue to hold a considerably larger market share than mechanical timepieces.
As far as mechanical watch movements go, the vast majority on the market today are referred to as "automatic" or "self-winding." These movements use a counterweight that moves with the wearer, swinging back and forth and winding the watch. Automatic watches do not require manual winding and will usually stay wound when not being worn for 36 to 48 hours. If not worn for awhile, an automatic watch will need to be re-started, usually just by giving it a few shakes to get the counterweight moving.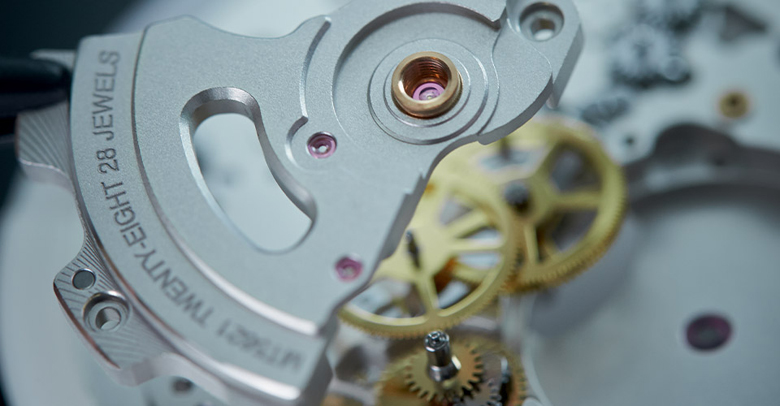 Although automatic movements are the industry standard, less-common manual-wind mechanical watches can still be found. These must be hand-wound to stay powered up, but some watch enthusiasts enjoy the old-school character of manual movements. Manual watches also involve fewer moving parts (such as "jewels") and may prove more reliable than their automatic cousins. A watch's jewel count simply refers to the number of small gems, an important part of the movement, used to keep the watch ticking. A higher jewel count simply means the movement likely has more moving parts, so don't get too caught up in such details when shopping around.
A good watch movement will be reliable and should – as you might expect – keep accurate time. Generally, a mechanical movement will not be as accurate as a quartz movement. Your mechanical watch may gain or lose a few seconds per day, requiring an adjustment every now and again. This is normal and not cause for alarm. If your watch is losing significant amounts of time per day, however, this could indicate a defective or damaged movement. As Slickdealer colgex points out, mechanical watches may also need to be brought to a watchmaker to be cleaned and serviced every once in awhile (roughly every five to ten years or so) to keep things running smoothly.
The decision between mechanical and quartz is largely a personal choice, but this guide's recommendation is for every man to own at least one good mechanical watch. Mechanical movements represent the craftsmanship and history of watchmaking in a way that battery-powered quartz does not. However, many hardcore watch enthusiasts still own quartz pieces. Quartz movements are particularly useful in watches that one may not wear on a regular basis, such as dress or digital sport watches, since they don't require winding, meaning they will remain highly accurate when not in use.
What's on the Outside: Wrist Watch Styles
Sport Watches
Today, the most popular men's mechanical watch styles are those designed for activities such as diving and piloting. Although not commonly used for sporting anymore (though they certainly can be), these traditional designs are the bread-and-butter of casual men's timepieces. Dive watches are perhaps the most popular of these styles, and are offered by almost every watchmaker under the sun, from the affordable Orient Mako to the iconic Rolex Submariner.
Many sport timepieces, particularly those designed for piloting and racing, will feature complications, such as chronographs, tachymeters and other devices located on the bezel or in sub-dials on the face of the watch. While useful for certain activities, these added features will make the watch design more visually "busy" and therefore decidedly more casual. They may also require a larger case and dial for the complications to fit.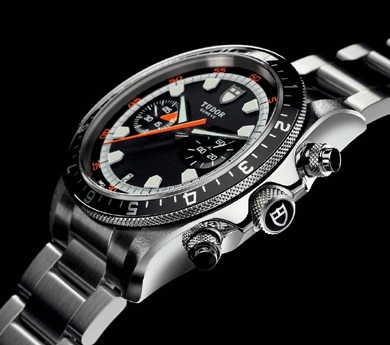 Although there is a current trend towards large and bulky watches, we recommend keeping the case size around 40 to 42mm for a good casual timepiece that won't swallow your wrist. Trends come and go, and are usually not remembered fondly when they have passed, but a classically-styled timepiece is something you will proudly wear for decades to come. Also bear in mind that, as Slickdealer robangel notes, how large a watch looks on you doesn't always boil down to case size. The piece's bezel, dial configuration and so on influence how large or small the watch wears on your wrist.
Dress Watches
While wearing a sport-style timepiece on an occasion that calls for dressing up a bit isn't always off limits — nobody is going to throw paint on you for wearing a nice dive watch with a suit — keep in mind that these timepieces are still sport watches and are best relegated to casual wear. It's therefore worth it to have at least one good dress watch in your stable. The rule with dress watches is to keep it simple: a nice leather strap, a clean dial design, few or no complications, such as sub-dials, and a slightly smaller case size than your standard 40 to 44mm sport watch (Slickdealer robangel suggests around 38mm.)
Digital Watches
Traditional analog watches are preferable for those interested in classic men's style. Digital watches certainly have their place, however, particularly for sporting activities where their added functions and accuracy are useful and important. If you like to wear a more fashion-forward digital watch, such as the popular Casio G-Shock, just bear in mind that this is extremely casual and best reserved for street wear only.
Smart Watches
Recently, there has been a lot of market buzz over a relatively new type of timepiece: the smart watch. These are decidedly non-traditional and are only recommended if you really want or need the added functionality of a smart-watch. If so, certain models like the Moto 360, cost little more than an entry-level mechanical watch and still retain a very classic appearance — a much better style than some, which look like a small iPhone strapped to your wrist.
What Goes Into a Quality Watch
As far as production goes, mechanical watch movements are generally divided into two categories: in-house and mass-produced. In-house movements are designed and usually manufactured by the watchmaker and are unique to that particular brand. These movements are favored by many watch enthusiasts, but don't need to be expensive. Some makers, such as Orient and Vostok, create highly-affordable timepieces that feature in-house movements.
Most watch brands use mass-produced movements rather than designing their own, and there is nothing wrong with that. Some well-known movement manufacturers include Seagull from China, Miyota from Japan, and ETA from Switzerland. Swiss ETA movements, owned and made by The Swatch Group, are found in many affordable European watch brands, such as Hamilton and Laco.
Some watch enthusiasts prefer an inexpensive in-house movement, like Orient or Vostok, over a more expensive but mass-produced Swiss movement, like ETA. Others might desire the pedigree of a Swiss watch, however, and are willing to pay more for that even if the movement is not made in-house. Swiss-made in-house movements are the cream of the crop and priced to match, with prices generally starting around $3- to 4,000 and only going up from there. What sort of movement you desire in a watch is a personal choice based on your own preferences, budget and needs.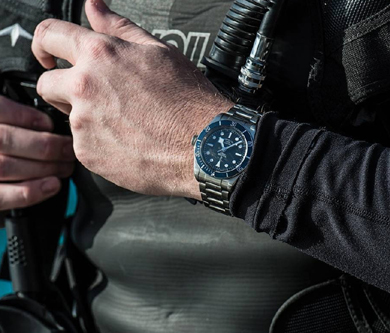 Another consideration regarding watch construction is the case. A well-made case will provide shock protection for the dial and movement, as well as creating an air-tight seal to keep moisture out. An improper seal can cause the watch crystal to fog up, even if the timepiece is not directly exposed to water — moisture from your skin and the air is sometimes enough to cause this. For this reason, even watches not made for diving will have some minimum of water resistance. Dive watches, of course, will usually be water-proofed for 100 to 200 meter depths or more. This resistance is listed in ATM units, where one ATM equals ten meters of water depth. Anything less than 5 ATM is generally not recommended for prolonged exposure to water.
Along with a well-made case, a quality watch will have a tough crystal to protect the watch. Most inexpensive watches use mineral glass, a hard material that offers good protection. Sapphire crystal is valued more highly than mineral glass, as it is is more scratch-resistant and offers a clearer picture of the dial. For the visual difference between the two, imagine the difference between a regular wine glass and one made from crystal: one is simply glass, whereas the other appears clearer and catches the light in a unique and attractive way.
Bottom Line: Brands, Deals, and When to Buy
Below is a brief run-down of some of notable watchmakers, but note that this is just a fraction of the watchmakers out there. You have a lot of options to choose from when hunting for deals. Look for the features discussed in this guide that best fit your personal tastes and budget.
Great Value:
Seiko – A well-known Japanese watchmaker, Seiko made it big by cashing in on the quartz upheaval in the 1970's. While well-known for their digital quartz timepieces, Seiko now offers many mechanical models such as the popular, sub-$100 Seiko 5 automatic, which Slickdeals user MikeAnnon notes is extremely reliable.
Orient – Although a subsidiary of Seiko, Orient deserves its own place on this list. This Japanese brand is popular among enthusiasts for its unique in-house mechanical movements. Their Mako and Ray models are excellent options for high-value and classically-styled dive watches, and the new Mako USA has even been upgraded with a sapphire crystal.
Hamilton – Hamilton was an American brand founded in the late 19th century and is now part of The Swatch Group. Their Khaki Field remains an iconic and popular casual timepiece, and as noted above, many Hamilton mechanical watches feature Swiss ETA movements.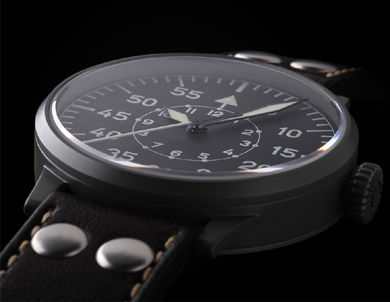 Vostok – Vostok is less well-known in America, but retains a dedicated following amongst watch enthusiasts who like value timepieces. Designed and manufactured in Russia since 1942, Vostok arguably makes the most affordable watches you'll find featuring in-house movements. The Amphibia is a classic dive watch that comes in a wide variety of styles and can be had for well under $100.
Skagen – A relatively new company, Skagen has gained some popularity for their sleek Danish-designed watches. Although they use quartz movements, Skagen timepieces are highly affordable and feature very slim cases and subtle dial designs, which make for very classy dress watches.
Laco – A German watchmaker, Laco was one of the companies that developed the original "flieger" watch. The company still offers its legendary pilot designs to this day. These include value-priced models with Japanese Miyota movements, and higher-end models with Swiss ETA movements. Laco represents a good value for a classic flight watch with lots of heritage and a neat history.
High-End:
Omega – Omega is a historic Swiss watchmaker that has gained even more popularity in recent years, due in no small part to the James Bond films. Omega watches are historically notable for being the first watches on the moon, as their manual-wind Speedmaster Professional Chronograph was NASA's choice of timepiece for the early Apollo astronauts. As part of The Swatch Group, Omega watches run on modified ETA movements.
Tudor – Tudor is the sister brand of Rolex and features very similar designs. Notable among these is the handsome Black Bay, Tudor's take on the iconic Submariner. Although they use ETA movements, Tudor timepieces boast the same legendary bomb-proof case construction as their Rolex siblings. Notably, the company has very recently begun manufacturing its own in-house movements for some of the newer models, such as the Pelagos dive watch.
When and Where to Buy
When it comes to finding deals on watches, some manufacturers frequently run their own sales and promotions, so be sure to keep an eye on the manufacturer website for upcoming specials. For high-end timepieces, buying a pre-owned watch can save you a lot. There are several online outlets and forums available for this that use their own vetting processes to weed out scammers. Be extremely careful with websites such as eBay, however, as counterfeits abound.
A good mechanical watch is more than a simple device to tell the time. Such timepieces are not only an important part of timeless and classic masculine style, but also represent centuries of horological tradition, craftsmanship, innovation, and cultural heritage dating back to Medieval Europe. As with a good pair of selvedge jeans or leather work boots, it behooves the style-conscious man to own at least one good mechanical watch in his lifetime — something he may even hand down to his kids or grandkids some day.
See all men's watch Slickdeals here!
Images courtesy of ©iStock.com/GoodLifeStudio, Tudor, Laco, and Omega.
---
Any product or service prices/offers that appear in this article are accurate at time of publish, and are subject to change without notice. Please verify the actual selling price and offer details on the merchant's site before making a purchase.