Monster Hunter Rise: Rounding up the Best Deals and Offers
We've got tips on tracking down the hard to find Collector's edition.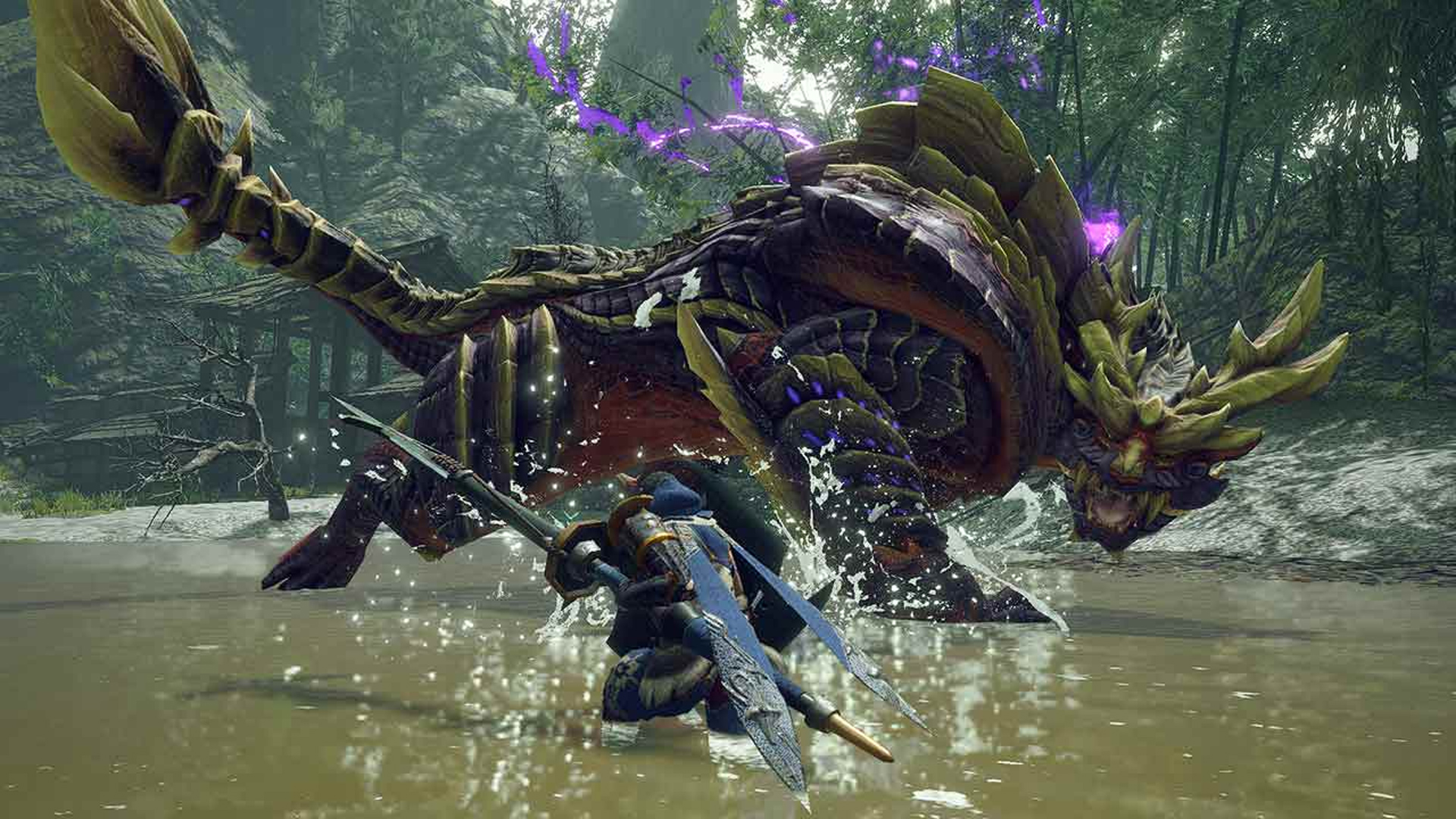 Release Date: March 26th, 2021
Editions Available: Standard, Deluxe, Collector's
Platforms: Nintendo Switch
MSRP: Standard – $59.99 | Deluxe – $69.99 | Collector's – $99.99
On March 26th, Monster Hunter Rise finally hit store shelves. It's the first original game in the series to come to Nintendo Switch, and Capcom isn't holding anything back. Multiplayer support, new Palamute mounts, a unique wirebug traversal system and a whole roster of terrifying new monsters are hoping to make Monster Hunter Rise one of the best-selling Switch games of 2021.
Order Monster Hunter on Amazon
If you have yet to give the Monster Hunter franchise a try, this is a great time to find out what the rest of the world is so excited about.
F6TzQ3WxxVQ
Where Can I Order Monster Hunter Rise?
As is the case with most big Nintendo releases, Monster Hunter Rise doesn't have any active discounts yet. However, anyone who pre-ordered got access to a few exclusive digital items. There's also a Collector's Edition that's currently sold out online, although some fans have had luck going into GameStop and ordering directly through their local store.
More from Slickdeals: Treat Your Pets to Quality Healthcare at Walmart PetRx
Amazon
Walmart
GameStop
Target
Best Buy
Nintendo eShop

Which Version of Monster Hunter Rise Should I Order?
Monster Hunter Rise is available in three different editions, each one with more content than the last.
To coincide with Monster Hunter Rise's launch, Capcom is releasing three amiibo, each one offering a unique in-game armor. One of them – Magnamalo – is also offered in the Collector's Edition.
Monster Hunter Rise Standard Edition – $59.99
This no-frills package comes with the base game and nothing more.
Monster Hunter Rise Deluxe Edition – $69.99
If you're looking for an edge during your early adventures, the Deluxe Edition is the way to go. Not only does it come with the base game there's also a Deluxe Kit DLC Pack that gives you access to various digital items. This includes:
"Kamurai" Hunter layered armor set
"Shuriken Collar" Palamute layered armor piece
"Fish Collar" Palico layered armor piece
Four gestures
Samurai pose set
Kabuki face paint
"Izuchi Tail" hairstyle

Monster Hunter Rise Collector's Edition – $99.99
If you're an amiibo fanatic, the hefty price tag on this Collector's Edition probably won't dissuade you. Spring for this edition and you get the base game, Deluxe Kit DLC Pack and three other physical items – including the beautiful Magnamalo amiibo:
Deluxe Kit DLC Pack
Magnamalo amiibo
Kamura Mark – Enamel Pin
Sticker Pack
Monster Hunter Rise Amiibo
Three amiibo are being released alongside Monster Hunter Rise – Magnamalo, Palamute and Palico. The Magnamalo amiibo is the same as the one in the Collector's Edition, but the other two can only be purchased as standalones. They're also exclusive to GameStop and are bound to become some of the most popular amiibo on the market.
Beyond giving you access to powerful sets of armor, Capcom said you can enter a daily lottery with your amiibo to win various in-game items.
GameStop
Unlocks the "Sinister Seal" Hunter layered armor set.
Unlocks the "Sinister Seal" Palamute layered armor set.
Unlocks the "Sinister Seal" Palico layered armor set.
Also, make sure to set up a Deal Alert and we'll let you know if any of these editions see a sale.
Anyone who pre-ordered the game received the following digital items:
Palamute Retriever Costume layered armor
Palico Forest Cat Costume layered armor
Novice Talisman for some extra assistance in the early stages
There was also a booster pack available for anyone who downloaded and played the Monster Hunter Rise demo before January 31st. The limited-time demo has since been pulled from the shop, although any who had a chance to play it is eligible for a bunch of free in-game items.
Other Slickdeals Video Game Deal Guides
More to Explore: 
Our editors strive to ensure that the information in this article is accurate as of the date published, but please keep in mind that offers can change. We encourage you to verify all terms and conditions of any product before you apply.